Planning a visit to Ireland ? Well here's what the weather in Ireland in October will be like – so you can come prepared for four seasons! If you have any questions of queries about the weather or what to wear, let us know!
Weather in Ireland in October
Rain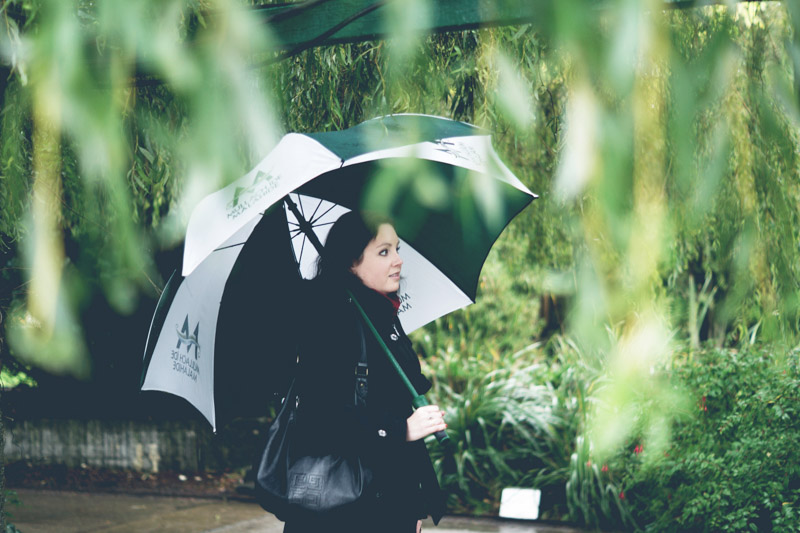 As always in Ireland, there's going to be rain, and the closer you get to January in Ireland, the more likely it is to rain. There's more and more clouds appearing with each passing day in October, with it bringing more chance of rain.
Standard procedure at this time of year is to assume it will probably rain at some point, but the numbers show that there are still more dry days than wet days, with only 40% of the days getting some rainfall.
Temperature
While September in Ireland has breakouts of mini summer, October is much less likely to see anything above 15°C (55°F), with the country descending rapidly towards winter.
Autumn will be in full flow all over the country, so if you get out into the countryside, you can enjoy a morning walk in the crisp autumn air. If your visit takes you nearer November, expect colder days, with lows usually around 9°C (48°F). The weather in Ireland in October begins to get a lot chillier so be sure to pack some warm clothes!
Wind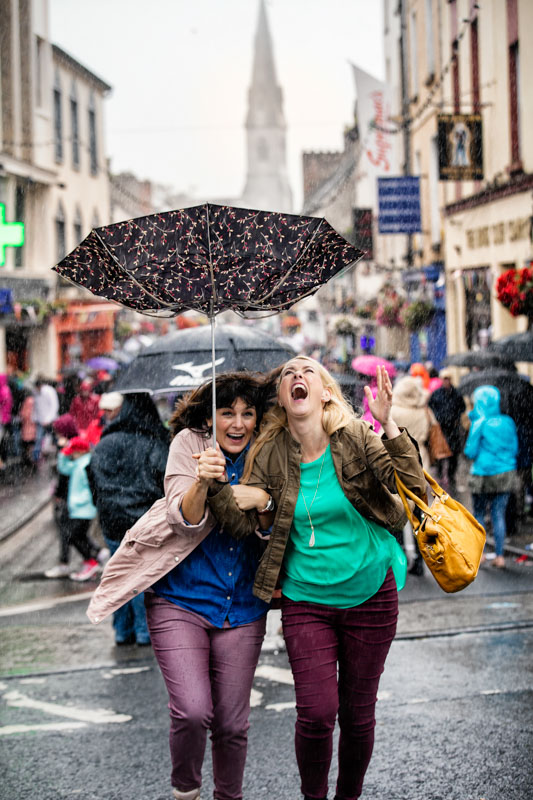 What's rain without a little wind? The average wind speed goes from 11km/h (8mph) to 13km/h (9mph) from the start to the end of the month.
This is around the time that umbrellas become little more than kites, and the rain seems to come at you from every direction other than above. A wind and rain proof coat will serve you better to battle the wind and rain combo.
Sun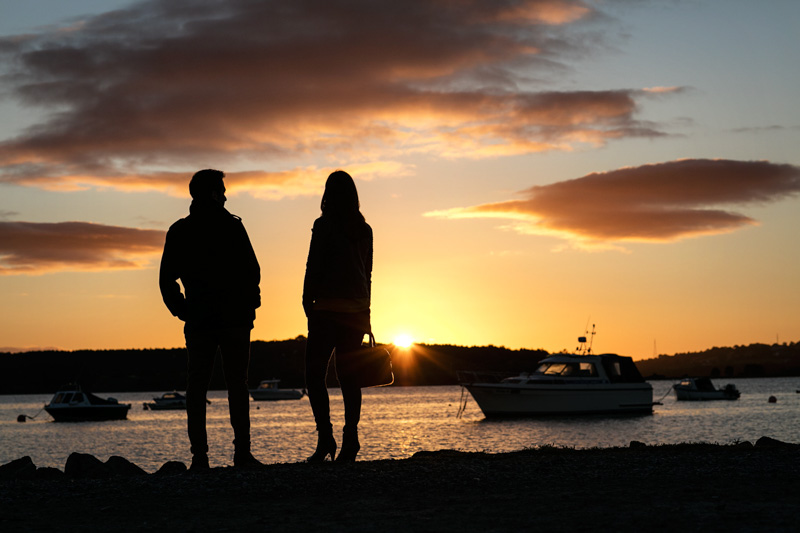 October is a month with a huge change in the number of daylight hours. If you come at the start of the month, you'll get 2 hours more sun hours than at the end of the month.
That's not to say the days are short yet, you're still getting between 11.5 and 9.5 hours of daylight, so loads of time to explore!
Also note that at the end of October, Daylight Savings Time is observed, and sunrise and sunset will be an hour earlier, going from 8.16am to 7.18am, and 6pm to 4.58pm respectively.
If you want day by day weather, the Met Éireann 5 day forecast is the most reliable, but only useful closer to the time! If you have any more questions about the weather in Ireland in October, let us know!
Like This Article? Pin it!