Cork Travel: A Guide To Visiting The City
Even though it's the second-largest city in Ireland behind Dublin, Cork is considered to be the country's foodie capital.
The city of Cork (in the county of the same name) is also home to the biggest jazz festival in Ireland and the famous Blarney Castle.
You truly can't say you've experienced Ireland until you've taken at least a day trip to Cork — better yet, a weekend! Use this Cork travel guide to start planning your next Emerald Isle adventure!
The best time to visit Cork is the same as the best time to visit the rest of the country.
Most people will visit in the summer months because of Ireland's warm weather. This is when everything is guaranteed to be open, no disappointments in the summer! 
In spring and autumn, it's a bit less busy and the weather is still quite nice. Fewer people will visit during the winter months even though Cork doesn't get any snow.
This area of Ireland has pretty mild weather year round — you can enjoy travelling Cork throughout the seasons.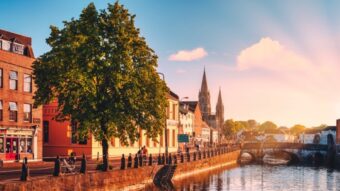 Peak season in Cork City is June through August.
It doesn't rain as much during Cork's summer months which is a huge plus to visiting during this time.
The weather during Cork's peak season is quite nice and averages around 14°C.
However, since this time is the busiest, you can expect to have to book tickets ahead of time for every attraction you wish to visit.
Prices for accommodations most likely will also be inflated during this season.
Unless you don't have another option, try to avoid the summer months in Cork due to how busy the city can get.
Cork's shoulder season consists of March through May (spring) and September through November (autumn).
The weather during both of these times is not too bad, averaging around 8°C in the spring and 11°C in autumn.
Keep in mind that it does rain a lot more in the shoulder season, especially in the springtime.
However, you aren't experiencing Ireland if you don't witness at least one dreary day!
The nice thing about travelling to Cork during this time is that not as many people visit, except for around St. Patrick's Day (which is held in March).
You'll find that accommodations will be a lot more reasonable price-wise.
Cork's off-season is December through February, the winter months.
During this time, the weather averages 8°C, so it's not warm enough for you to go out and walk the streets unless the sun is out.
This is the time that it rains the most in Cork as well, so that's something to keep in mind if you plan on visiting in winter.
On the plus side, since it's the off-season, you'll find that hotels and bed and breakfasts are a lot more budget-friendly.
The winter months aren't the best time to visit Cork, unless you're trying to avoid all possible crowds in the city, are travelling on a strict budget, or if you're planning to visit around Christmastime to enjoy the markets on offer!
Cork is filled with so many amazing places to stay! Since Cork is a larger city in Ireland, there are a variety of hostels, bed and breakfasts, hotels, and Airbnbs in all of these areas.
The price can vary depending on where you choose to stay in Cork. The closer you are to the city centre, the higher the price, unless you opt to stay in hostels.
Here's a look at some of the best areas to stay in Cork City.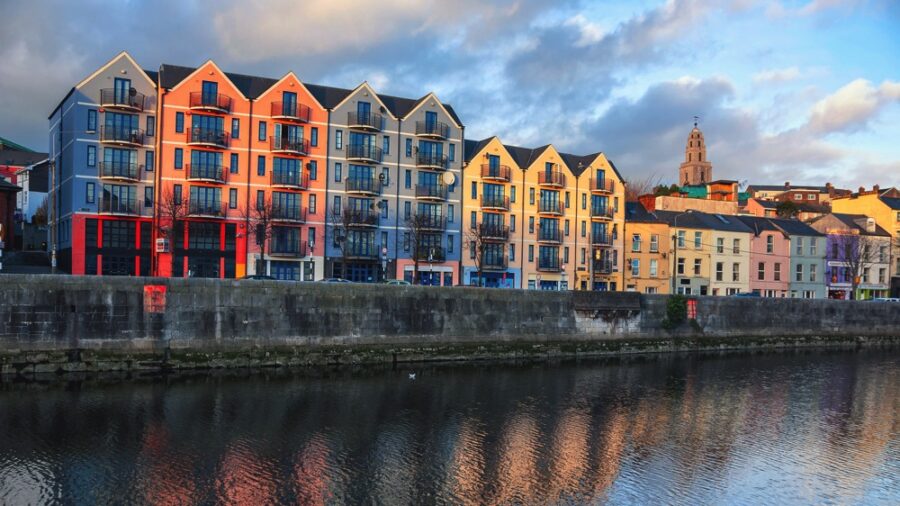 If you're looking to stay in a historical area of Cork City, then you have to consider the Victorian Quarter. This area of Cork is filled with 19th-century landmarks and buildings.
The Victorian Quarter is home to a variety of restaurants, museums, book stores, and a lot of fun bars. This area is also very photogenic and is located near the city centre.
Most places to stay here will cost you €70 ($80) to €88 ($100) per night.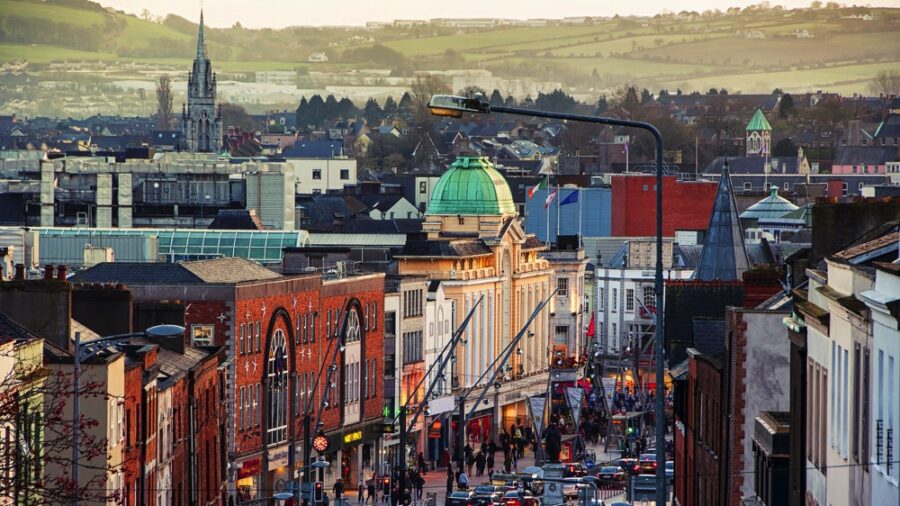 Staying in the city centre is the best, no matter the city because you're right in the middle of all the action.
The majority of Cork's festivals are held here, and this area is also home to all of the great pubs, restaurants, and stores for shopping.
If you'd like to stay in Cork city centre, be prepared to spend €88 ($100) to €122 ($140) per night.
With stunning architecture, green spaces, and a vibrant student scene, this is a great place to stay for a younger crowd.
The University College Cork is also known as being the foodie area of the city — you're never far from a good pub or restaurant here!
Near the campus, you'll find Cork Lough, which is a great place for walking.
Blackpool is one of Cork City's suburbs and therefore is a great place to stay if you're looking to stay outside of the city. This is especially a good option for families.
The suburb of Blackpool is only a 7-minute drive or 25-minute bus ride from Cork city.
This area doesn't have many hotels, but all the bed and breakfasts in the area cost €44 ($50) to €70 ($80), so it's a lot more affordable than staying near the city centre.
Cork is an extremely historical city that's filled with a lot of activities, both outdoor and indoor. It's a great city to explore whether you're visiting with a family or just by yourself.
Below, find some of the best things to see and do in Cork.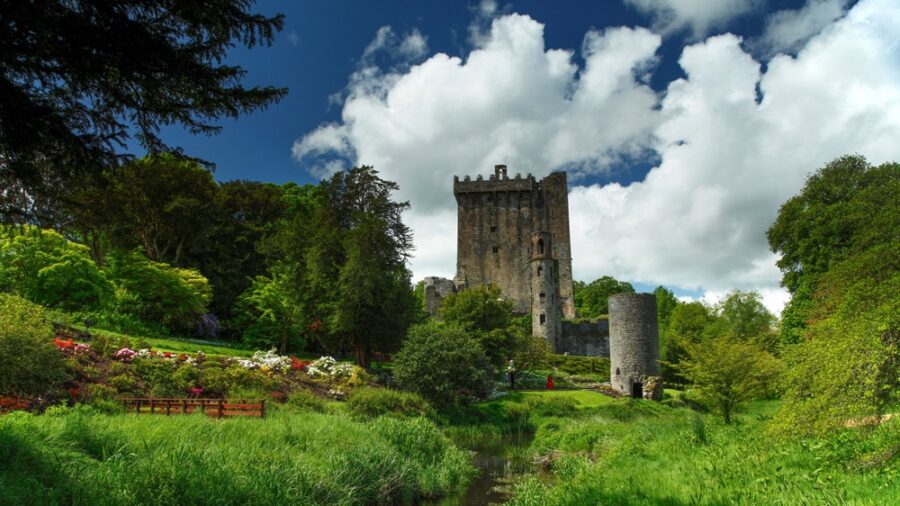 Explore Blarney Castle & Gardens
This Cork travel guide would not have been complete without at least mentioning Blarney Castle & Gardens. This is the main attraction that everyone comes to Cork to see.
Don't let that deter you! Blarney Castle & Gardens is filled with rich history and there's a lot more to the castle than the Blarney Stone.
At the castle, be sure to explore the rest of the gardens that the estate owns. I recommend looking for the Poison Garden, the Jungle, and the Bog Garden.
An adult ticket costs €18 ($21) and a child ticket costs €8 ($9). You could also purchase a family ticket for €45 ($51) which will cover two adults and two children.
Eat At The English Market
The English Market is a market that has been in the same spot since the 18th century in Cork City. Your Cork travel experience will be a million times better if you at least stop by this market!
There are so many great things to purchase here, from lunch to souvenirs. This is a great place for a family to grab a meal because there truly is something here for everybody.
Even if you don't plan on purchasing anything, it's a lot of fun to meander throughout the market and explore all the stalls. It's also a great way to meet some of the locals.
Cork City Gaol is a 19th-century jailhouse. It was a prison until the early 20th century, and then soon after became a radio station.
Today, the jail is a museum that is well worth visiting. You can learn all about what the prison was like and explore a Radio Museum.
Adult tickets cost €10 ($11) regular or €12 ($14) with an audio guide. A ticket for a child costs €6 ($7) regular or €8 ($9) with an audio guide. Family tickets are also available for €30 ($34).
Cork has a lot of lovely tours in the city because it's so widely-visited. From food tours to historical tours, this city has it all.
Keep in mind that it's best to always book your tours well in advance to guarantee that you'll be able to go on them.
Below are a few of the most highly-rated tours in Cork City.
Jameson Experience Whiskey Tour
Your trip to Cork won't be complete without sampling and learning about Jameson Whiskey!
Jameson whiskey is proudly produced near Cork City in the town of Middleton, so while you're in the area, why not take advantage of the location and learn more about it?
The Jameson Whiskey Experience will bring you to a museum dedicated to Jameson where you'll be able to try different whiskeys and learn about how the whiskey is produced.
At the end of the tour, you can even enjoy lunch at the Malt House Restaurant. Keep in mind that this tour is best for couples and solo travellers, but not kids! Click here to read more about the tour.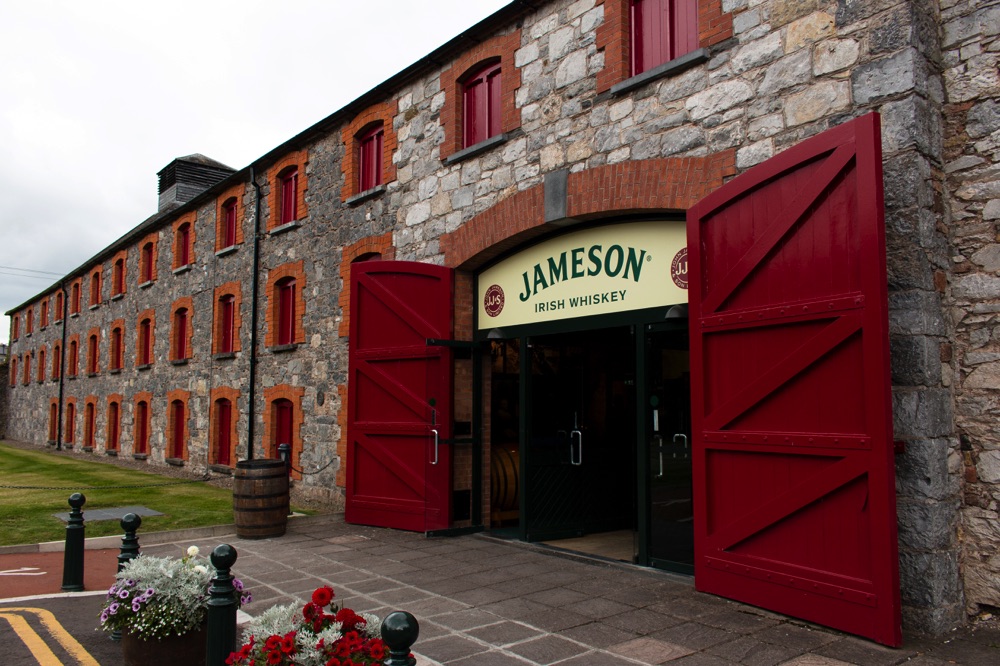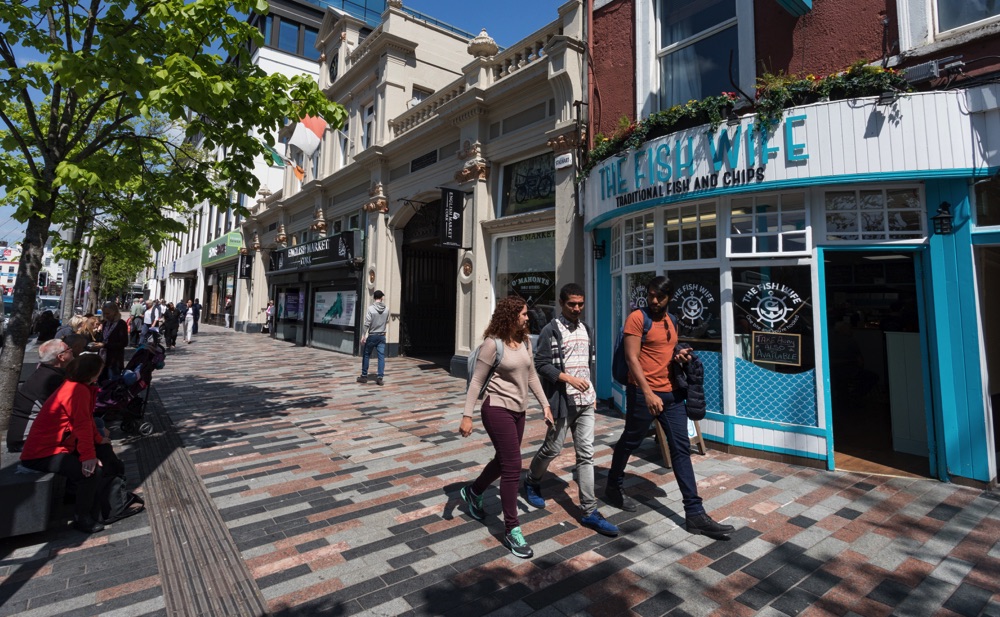 2-Hour Guided Walking Tour
This guided walking tour is a great way to get introduced to the city. The tour is run by a local guide who will bring you to some of Cork's top things to see.
Plus, the tour is capped at only 20 people so you're sure to have an intimate experience with the city.
This tour is great for families, couples, and solo travellers. Be sure to wear comfy shoes that are great for walking because it lasts two hours. Click here to read more about the tour.
Cork Food and History Tour
The Cork Food and History Tour will provide you with an overview of some of the best food and drinks in the city.
It is more of a historical food tour, so you'll learn a lot about the city's history with food.
Some snacks are provided on the tour, though if you'd like additional food, you will have to pay for yourself.
This tour is great for all types of travellers, including solo travellers, couples, and families. Click here to read more about the tour.
As one of Ireland's major cities, Cork is in a great location for day trips. It's close to so many of Ireland's other gems.
Many of the day trips from Cork can be reached using public transportation because of how well-connected the city is to the rest of the country. You can, of course, also drive.
Here are some of the most popular day trips from Cork.
Cobh is only a 25-minute drive or train ride from Cork City. This town has a lot of rich history related to the Titanic and is, therefore, a popular place to visit for history buffs.
The small town of Cobh is very picturesque and should be at the top of your list if you have enough time to take a day trip.
While in Cobh, be sure to visit the Titanic Experience, join a walking tour of the town, and see the Cobh Heritage Centre.
Kinsale is known for being one of the most photogenic towns in all of Ireland and for good reason.
It was once a popular fishing port and is now a great place to visit for its prime location and beautifully-painted shops.
You can easily visit Kinsale by either taking a 50-minute train or driving for 30 minutes.
During your day trip to Kinsale, check out Charles Fort and Desmond Castle. If you're driving to Kinsale, try to also stop at Mizen Head, which offers one of the best coastal views of the Emerald Isle!
The Rock of Cashel is one of the most-visited tourist attractions in the whole of Ireland. It consists of a 12th-century chapel and a 13th-century cathedral atop a hill surrounded by walls.
Cormac's Chapel is the real star of the show at the Rock of Cashel, which you can only see by purchasing a tour.
To get to the Rock of Cashel from Cork, you can either book a tour, drive, or take a bus. It takes 1 hour to drive there while the bus ride is closer to 2 hours.
As mentioned earlier in this guide, Cork is considered to be Ireland's foodie capital! That's reason enough to want to visit this lovely place.
Because it's Ireland's foodie hotspot, there are dozens of great dishes to try. A lot of Ireland's best and top-notch restaurants are found in the city.
Plus, no matter when you're travelling to Cork, you can find these amazing dishes and restaurants waiting for you.
Cork is well-known for its dairy products (cheese especially), produce, meats, and also black pudding. It's located near the water, so there are also a lot of seafood dishes as well.
Now this isn't necessarily a dish, but you need to order something with cheese in it. Oftentimes, you'll even be able to order a cheese platter from local Cork restaurants.
Some popular cheese flavours to keep your eye out for include St. Gall, Blarney Castle (yes, I swear it's a flavour!), Dubliner, and Gubbeen.
If you choose to just purchase cheese from a grocery store, this will cost around €4 ($4.50), while a cheese platter at a restaurant would cost closer to €10 ($11.50).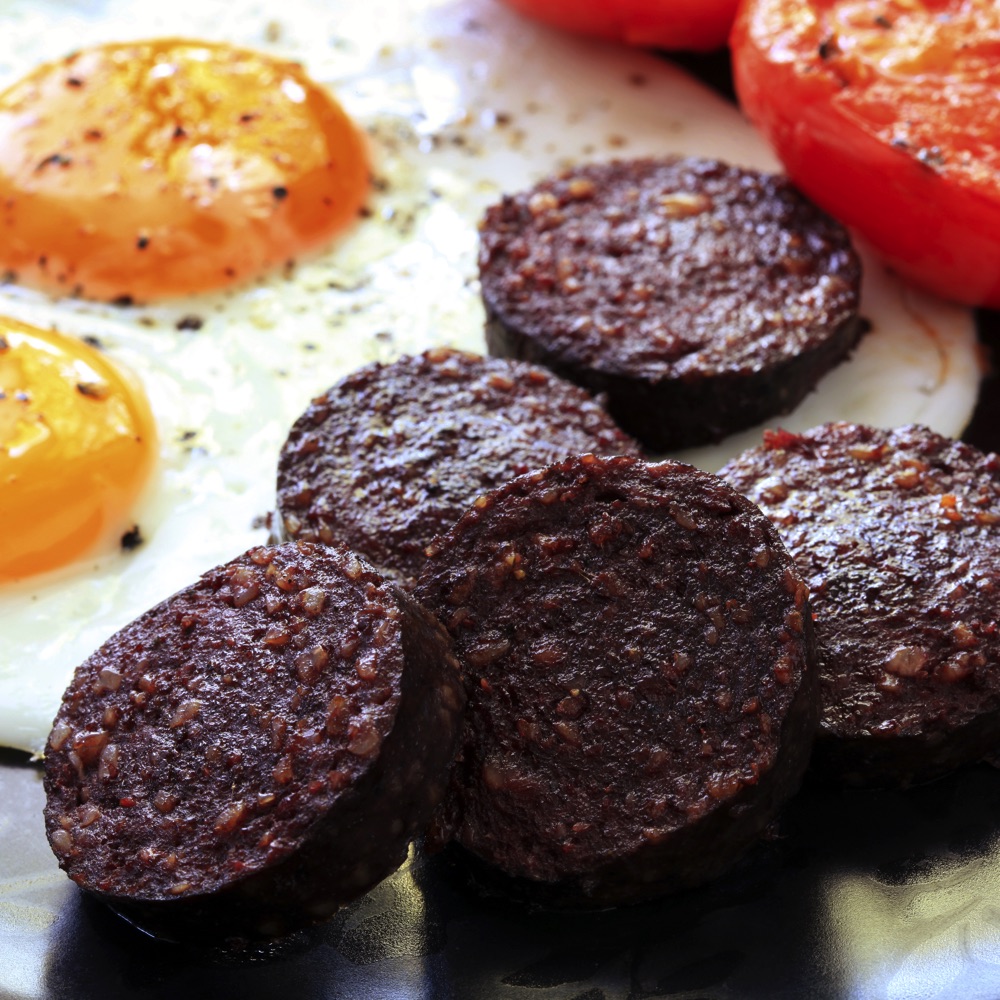 Clonakilty black pudding is made up of beef, onion, and blood. It might sound strange, but black pudding is a classic Irish dish.
It's made locally near Cork City in a town called Clonakilty which is about an hour away.
If you don't want to try it completely alone, try ordering a Full Irish Breakfast which will cost around €10 ($11.50). You could also purchase some at the store for around €3 ($3.50).
This dish consists of beef tripe cooked with onions and drisheen which is a sausage made with sheep's blood and beef.
The most popular place to order this is actually at The English Market.
Above the market is a little restaurant called Farmgate Cafe where you can order tripe and drisheen for only €5.50 ($6) or a large for €11 ($13).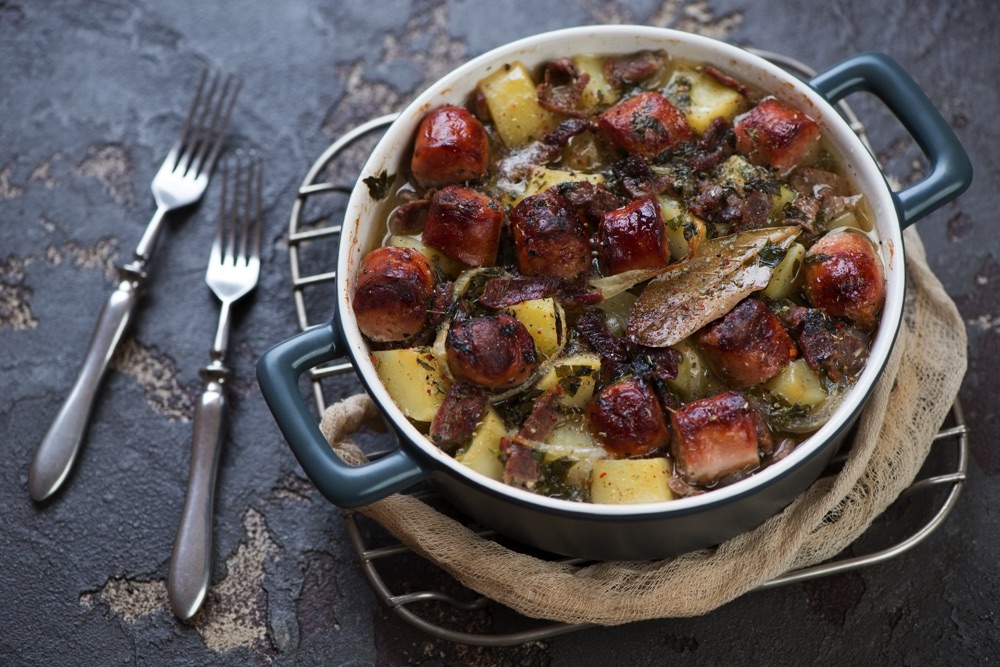 Greene's Restaurant: This restaurant is located right in Cork's Victorian Quarter. It's known as being of the best places to get an Irish meal in the city.
Greene's Restaurant is considered upper midrange to expensive when it comes to price. Click here to find it on the map.
Market Lane: Market Lane is a family-friendly laid-back restaurant in Cork's city centre. The restaurant is most well-known for sourcing many of its ingredients from The English Market.
This is a mid-range restaurant, with most prices for lunch averaging €15  ($17) and dinner averaging closer to €17 ($19.50).
Make sure to order their chocolate and peanut butter caramel tart for dessert! Click here to find it on the map.
Good Day Deli: This deli is a sustainable restaurant near the city centre. You'll be amazed at the unique atmosphere of this restaurant, from its wooden tables to its succulents and large open windows.
Most dishes on the menu cost around €15 ($17). Order the GDD Halloumi Stack for an excellent lunch! Click here to find it on the map.
Cork has a lot of brilliant pubs that you won't want to miss out on. Everyone in Cork goes to a pub once the sun goes down, and you're sure to find some great live music at almost any pub in the city.
Below are a few of the best pubs in Cork.
The Mutton Lane Inn is an 18th-century pub next to St. Patrick's Street. This pub's lighting is always quite dim which just adds to the atmosphere of the place at night.
The dim lighting makes this a very intimate pub compared to other places to get a pint in the city. It's also a lot smaller than the average Cork City pub.
In Gaelic, Sin É means this is it because Sin É is one of the best pubs in Cork that will suit your every need. This pub has been in the same spot since the 19th century.
The basement gets crowded quickly, so try to get there earlier to ensure that you get a seat.
This bar is most known for its amazing trad music, so if you're looking for a place to grab a pint and listen to some Irish music, Sin É is your place.
This is a unique pub that's unlike any other pub around.
This pub is known for having the best beer garden in all of Cork.
The atmosphere is very eclectic and different and everything on the menu was affordable. It's not your traditional Irish pub, but if you're up for a change, consider checking out Fionnbarra's.
Cork is home to quite a few spectacular live music venues that you won't want to miss out on. At most of these places, you can find some live music no matter what night of the week it is.
In addition to these few places listed below, you can also hop into almost any Cork pub and find that at least some sort of live music is playing.
Here are a few of the greatest live music venues in Cork.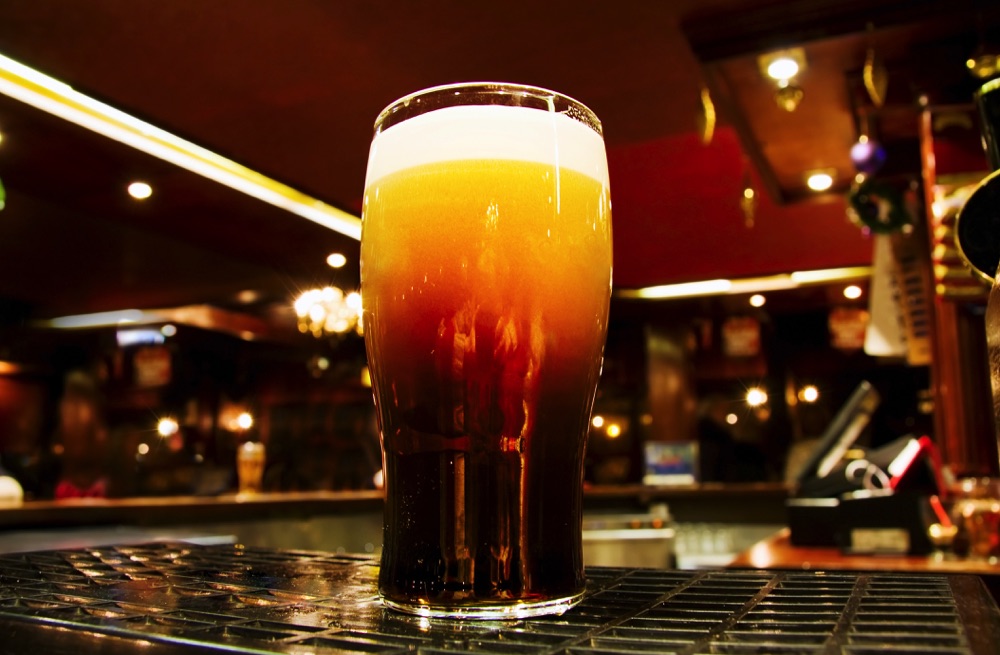 An Spailpín Fánac is an 18th-century pub on Cork's Main Street that is best known for its trad music! There is a different type of live music almost every night of the week.
While you enjoy your live music, be sure to grab some traditional Irish pub food. Their Irish stew is a top hit.
This venue is an Irish bar that has some fun live music. They've even dubbed themselves "Cork's House of Music".
To see a calendar of their live music events, be sure to check out their website. They tend to offer live music four to five times a week.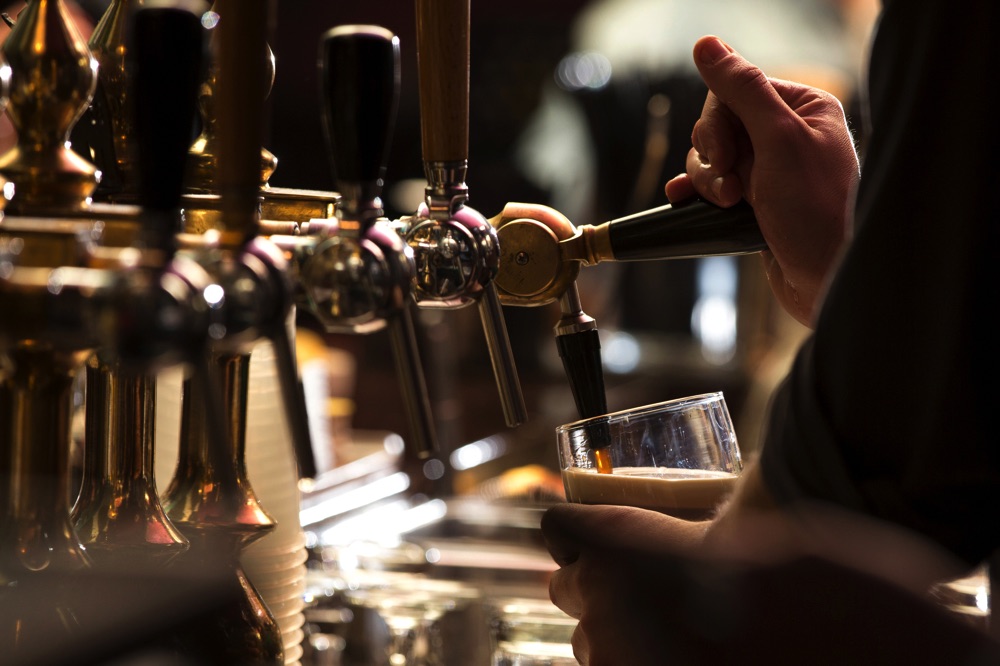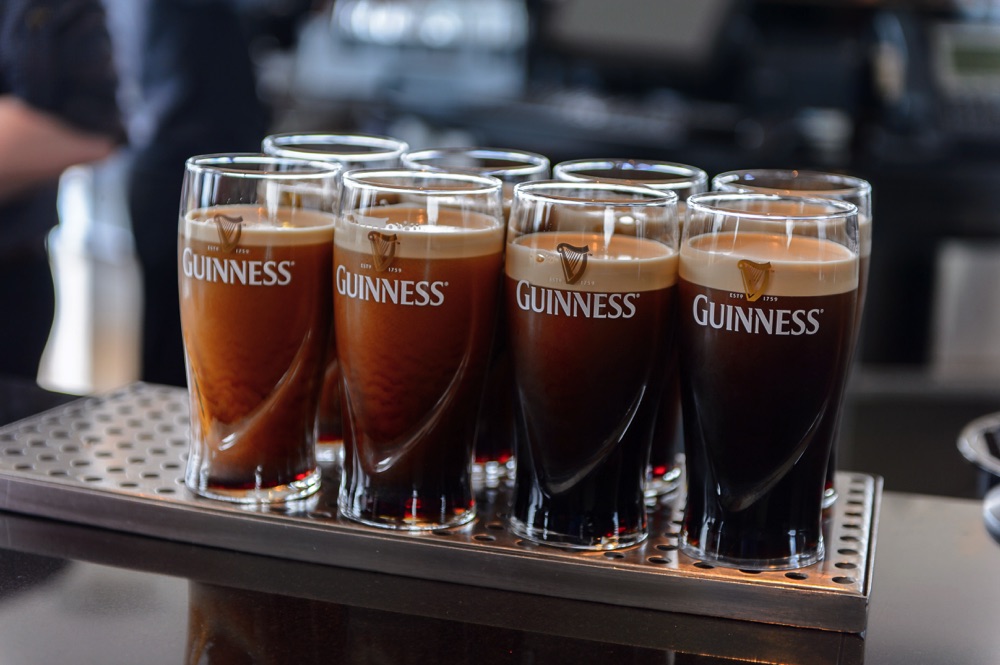 Crane Lane Theatre offers live music every single day of the week. They're even located in a former Gentleman's Club in Cork's city centre.
The music here covers a wide variety, including everything from DJs to country to even Burlesque!
This joint is also known for its beer garden, so if you'd like to sit outside while you listen to some of the best live music in Cork, be sure to visit Crane Lane Theatre.
Cork is home to some pretty amazing festivals. A lot of them are held in either the spring or autumn, which are great times to visit Cork.
Below are a few of Cork's most important and well-known festivals.
The Cork Jazz Festival is hands-down the city's most successful festival. It's been held annually since 1978 in October.
Since it's the biggest jazz festival in Ireland, thousands of people come to attend every year.
Over the years, hundreds of different musicians have performed during the festival.
Tickets normally go on sale in early summer. Click here for details.
Oyster and Seafood Festival
This is a celebration of culture, music and of course, seafood! This relatively new festival (launched 2017), is one even non-seafood lovers can enjoy.
There's the "Gourmet Trail" where some of the best restaurants in Cork showcase their dishes, and some amazing bands perform as well. 
But, the highlight has to be the oyster shucking contest. Click here for details.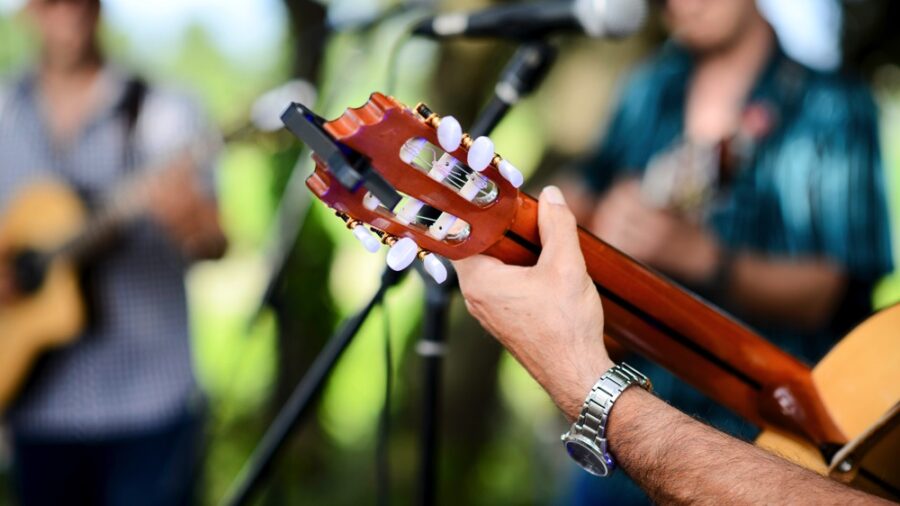 Running since 1979, this is one of the oldest traditional folk festivals in Ireland. The Cork Folk Festival is a singing and dancing extravaganza.
If you travel Cork in October, you won't want to miss this festival. 
There's always a great lineup of musicians and other artists, and many of the shows are actually free. 
A big parade, complete with music and dancing kicks off the event. Click here for details.
If you find that you have more than a few days in Cork City, then you'll want to check out some of the nearby hiking trails.
Southern Ireland is known for having some amazing viewpoints that you won't want to miss!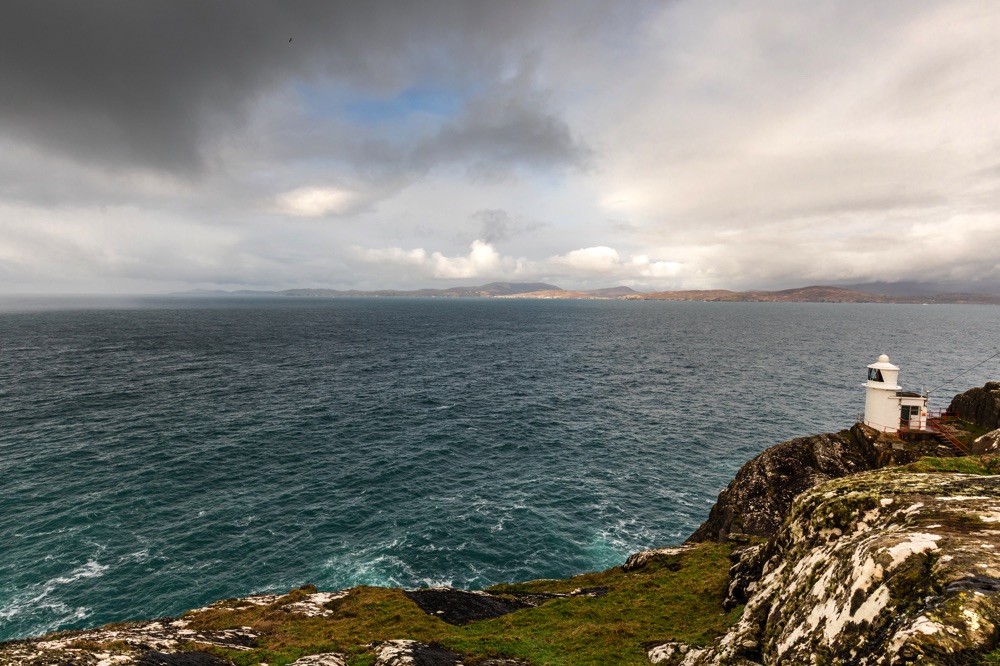 This hike is only about an hour and fifteen minutes away from Cork City and offers some unbelievable views of the sea.
It's best for pro hikers since it's a 57-mile loop — but, you can (of course) choose to hike just a portion of it.
On the hike, be sure to keep an eye out for some of the wildflowers that grow along the trail. The trail also goes all the way out to the beautiful Sheep's Head Lighthouse which is a great viewpoint.
Keep in mind that this trail is safest when used between March and September. Click here for details.
This 4-mile walk is only 45 minutes away from Cork. It's known for having some of the best coastal views of the Atlantic Ocean.
During the hike, you'll see the Old Head Lighthouse as well as some ancient ruins from 100 BC!
The Old Head of Kinsale Loop is great for beginner and advanced hikers alike.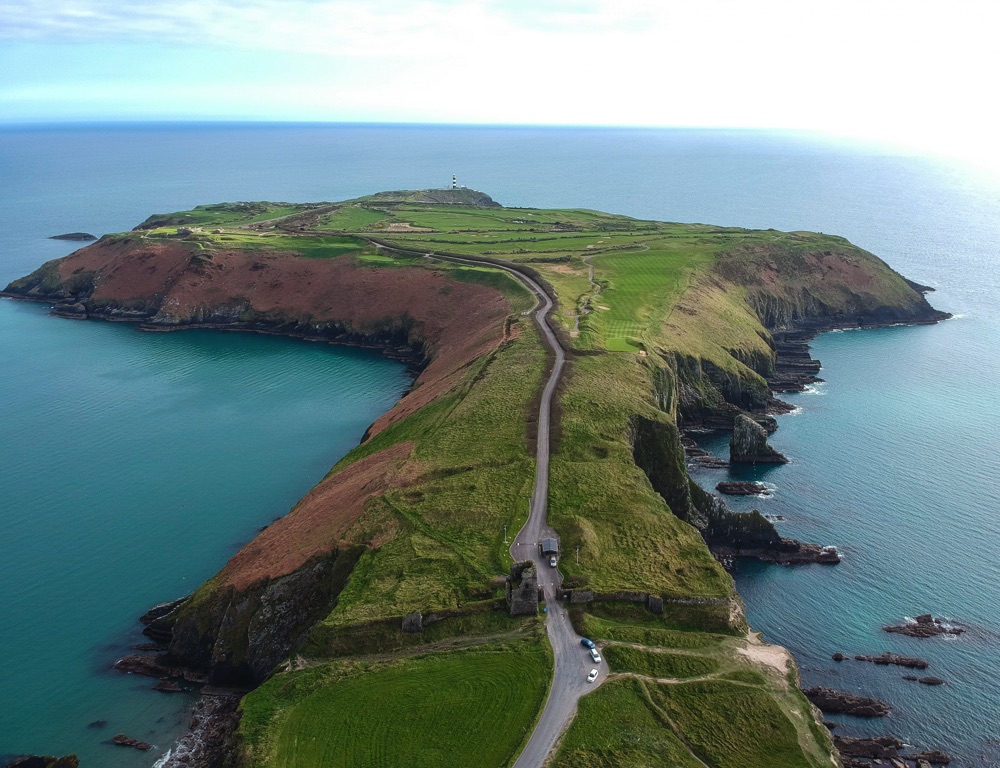 The Ballycotton Cliff Walk is 4 miles long and is only 40 minutes from Cork. Because it's one of the more popular cliff walks in the area, it's best to try to visit during the week if you can.
This cliff walk is safe for beginners and families. During the whole walk, you'll get sweeping views of Ireland's southern coast.
Cork is located right next to the water in Ireland's southern region, so it's actually near quite a few great Irish beaches!
Keep in mind that you do have to drive or take public transportation to get to most of these beaches, but they are all 100% worth it.
A multitude of visitors travel to Cork in the summer just to visit some of the beaches to the west of the city. A trip to Cork isn't complete without seeing at least one beach. Here are a few to get you started.
This beach is located about an hour's drive south from Cork City and is considered by many to be the top beach in Ireland.
This beach is very sandy and calm compared to other beaches in the area. It's a great beach for swimming and there are always lifeguards on duty during the summer months.
Inchydoney Beach is also a great beach for surfing!
While you're in the area, be sure to visit the small town of Clonakilty which is a short drive from the beach.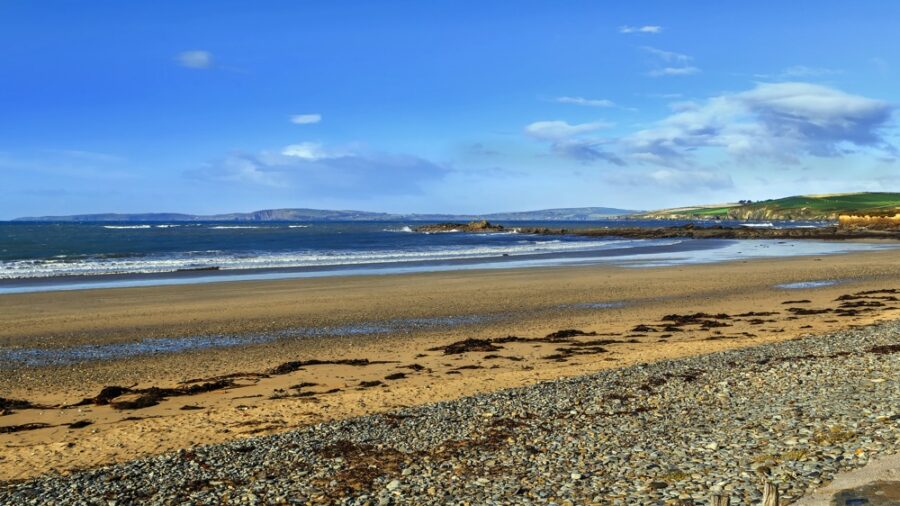 Garylucas Beach is another beach located just an hour's drive south of Cork City. The water at this beach is extremely clear and the sand is perfect for children to play in.
You can swim and surf at this beach, and also partake in other water sports.
It's located right next to Kinsale, so you could make a whole day trip out of visiting this area.
This is a beautiful beach that's also only around an hour's drive away from the city of Cork and therefore is great for a quick afternoon trip to the beach!
If you visit, you'll find that this beach is very different from what you'd expect a typical beach to look like, as it's surrounded by a lot of green hills.
It's a great beach for swimming, especially in the summer months when there's a lifeguard on duty.
Since Cork is the second-largest city in Ireland, it can be a bit more expensive to visit there compared to other places in the country.
However, if you're willing to forgo some luxuries, it is possible to travel here on a budget. 
One night in a hostel dorm room will cost around €20 ($23), while a night in a hotel will average closer to €80 ($91) a night.
Airbnbs in Cork are also an affordable option, with some nicer places costing as little as €45 ($51) if you book well in advance.
An average meal will cost around €14 ($16), though this can change depending on if you choose to eat at more touristic areas of the city. Local restaurants are normally a lot more affordable!
Depending on where in the city you choose to stay, you'll find that you won't need to spend more than around €10 ($11.50) a day on public transportation. This is true of most cities in Ireland.
With a budget of €45 ($53) per day, you could spend the night in one of the cheaper hostel dorms in Cork.
You could eat out for about one budget-friendly meal a day (such as at a cafe) but mostly purchase food from the Tesco to make on your own meals.
This budget would allow you to stay in a hotel or a nicer bed and breakfast in the city.
You'll be able to eat at some of the pubs and restaurants for your meals and should be able to visit the attractions you'd like.
By budgeting for €270 ($320) a day, you'll be able to go all out and stay at a luxury hotel like the Hayfield Manor or Maryborough Hotel.
This budget will allow you to not worry about the price of any attraction, you could use taxis to get everywhere, and you'd be able to eat at luxury restaurants in the city.
Since it's a major city in Ireland, Cork has widely available public transportation. This makes travelling in Cork easy.
If you know that you'll mostly be seeing some of the more major tourist sites within the city, you may find that you can walk pretty much everywhere.
Besides walking, you can take the public bus, especially to visit places like Blarney Castle & Gardens.
On average, you probably won't spend more than €10 ($11.50) per day maximum on public transportation if you purchase a Visitor Leap Card.
Like most places in Ireland, Cork is generally quite safe, even for solo travellers.
Keep in mind that the city's south side is known for being safer than the north side.
However, that doesn't mean that the north side is dangerous, just that you'll want to pay more attention to your surroundings if you're north of the river.
Just because Cork is safe doesn't mean that you shouldn't exercise normal precautions that you would when travelling anywhere else.
Enjoy your trip to Cork!
Note: All images in this Cork travel guide are sourced from Shutterstock.com.