Growing up in Cork, going for long Sunday drives away from the city was always a treat. I was always excited to think where we would end up, be it a secret lake or waterfall, somewhere along the west coast or even venturing as far as Kerry!
There are so many fun day trips from Cork and I'm lucky to have experienced all of these.
From weekends spent down in Baltimore, to beach trips to Inchydoney or Youghal, days out at Fota Wildlife Park or long walks around the prettiest beaches near Kinsale, here's my pick of the best day trips from Cork city.
10 Best Day Trips From Cork By Car
While there are lots of great tour companies offering day tours from Cork, some of which I'll mention below, I honestly believe the best way to explore beautiful Cork is by renting a car.
As with everywhere in Ireland, road trips are endless fun and having your own car gives you the freedom to stop when you want, visit cute little cafes and restaurants and stay beyond the sunset for dinner in a local restaurant should that tickle your fancy.
There are many amazing places to see in Ireland, here are a few of the best that you can visit on a day trip from Cork.
1. Clonakilty and Inchydoney Beach
Combine Clonakilty and Inchydoney Beach for a great day trip from Cork.
Clonakilty
I have to start with one of my favourite Cork day trips. Clonakilty has been listed year and year again as one of the prettiest towns in Ireland, and is often recognized as one of the tidiest.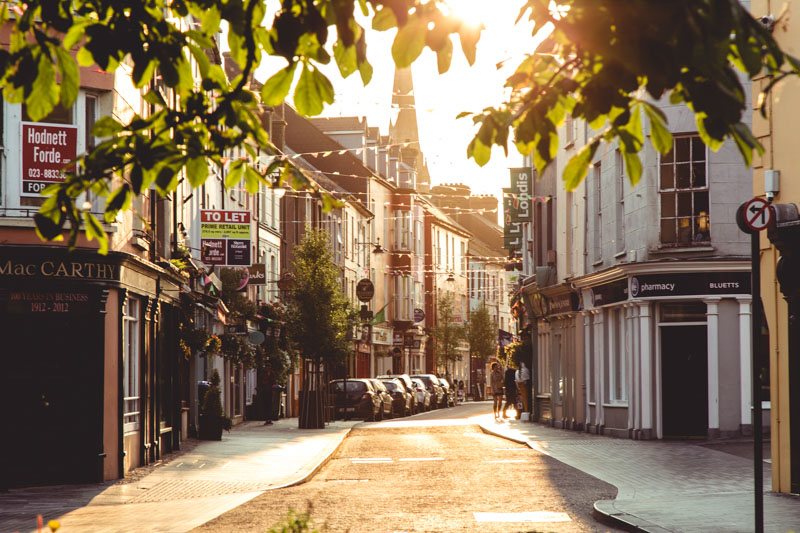 The charm of this colourful West Cork town lies in the sense of community you can feel from the moment you step foot on the street to the pretty shop facades covered in flower boxes, cute cafes, and pride in "keeping things local".
It's also a popular destination for live music, with many of the small pubs and music venues recognized as the top in Cork county — often drawing in big artists from around Ireland or abroad.
For such a small town, there's a lot to do. A must stop place is the Model Railway Village which has tiny model replicas of all the main towns in West Cork and is a particularly fun place to visit with young kids.
There's also a small tourist train that can take visitors around town as far as the model railway village.
Stop off at the colourful Sticky Bun Cafe for a delicious Irish breakfast, and hopefully some Clonakilty Black Pudding in a toasted sandwich (for which this town is famous!). Then, hop back in the car and drive to the beautiful Inchydoney beach.
Inchydoney Beach
Inchydoney Beach is one of the most beautiful beaches in all of Ireland, as voted by the people of Ireland time and time again.
This is the beach of dreams, and arriving here on a summer's day and getting a glimpse of the perfect waves, the ice-cream van waiting patiently for customers and people sitting outside the hotel with a cold pint of Bulmers in hand puts a big smile on my face.
You can rent surfboards on the beach, which has lifeguards on duty most of the year (look out for the flags) or simply spend the afternoon braving the cold Atlantic without a wetsuit and taking a dip.
For a more relaxing day on the beach, enjoy a nap or a long stroll. The Inchydoney Island Hotel forms a beautiful backdrop for the bay and is a great place to stop for lunch or a drink.
Clonakilty is about a 45-minute drive from Cork city, adding on another 15 minutes to get out to Inchydoney. If you don't want to drive you can sign up for a full West Cork day trip on GetYourGuide, which includes a stop at Clonakilty
2. Day Trip From Cork to Cobh By Train
This is one of my favourite day tours from Cork by train. There's direct train service from Cork's Kent Station to Cobh. While in the area, you can also check out one of Cork's best castles.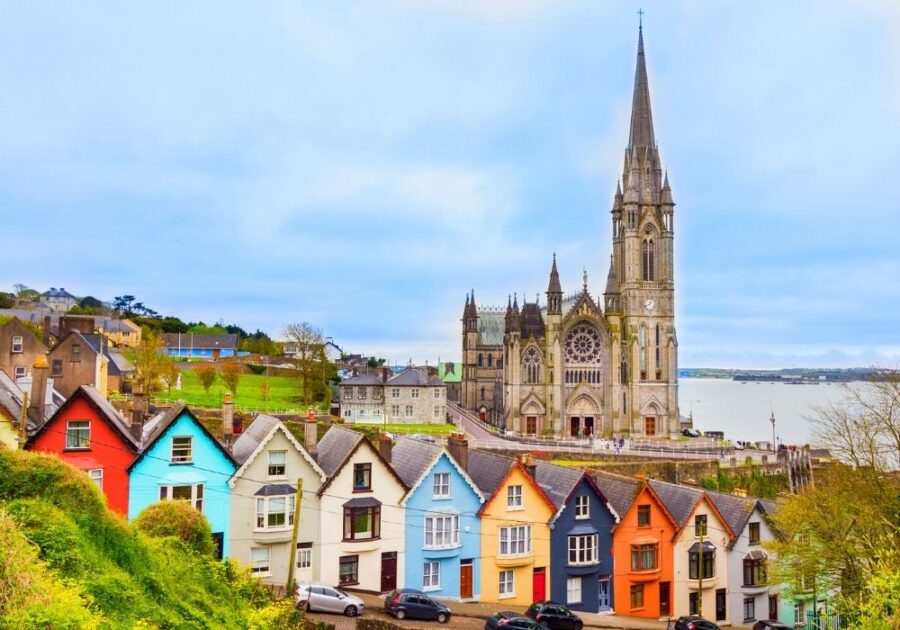 In Cobh, check out the Titanic Experience, which tells the story of the Titanic and how the last passengers to ever board the ship did so right here in Cobh (then known as Queenstown), before setting sail for the first and last time.
Cobh is also home to the beautiful St Coleman's Cathedral, the "deck of cards" houses which make for some fun photos, and is also where you can take a boat to visit the historic Spike Island – but you might need another whole day trip for that!
3. Gougane Barra and Glengarriff
Combine Gougane Barra and Glengarriff for a great day trip from Cork.
Gougane Barra
Gougane Barra has always held a special place in my heart as it's where my Dad took my Mom right after they got married, before whisking her off on a honeymoon.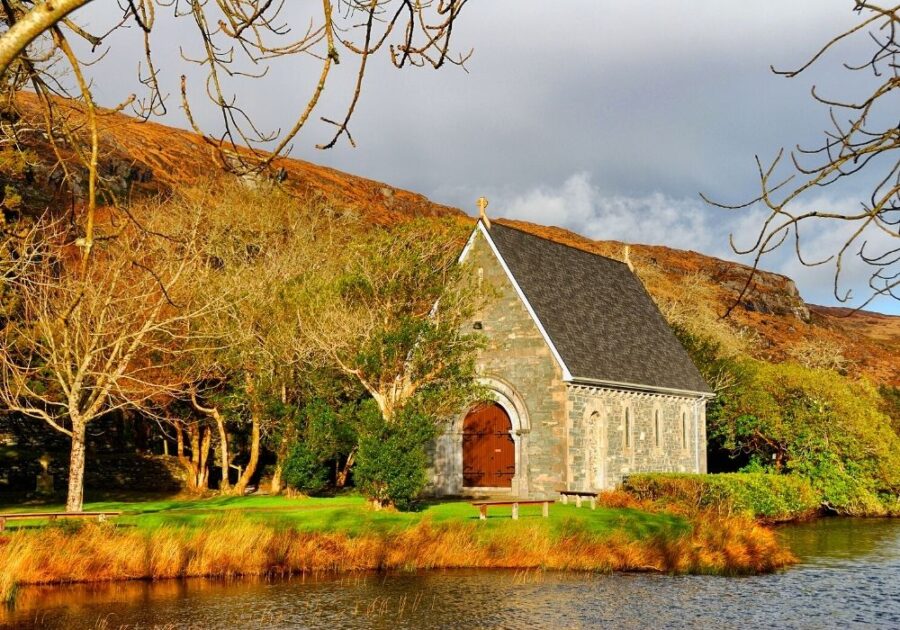 The small Gougane Barra Hotel, looking across at the picture-perfect church in the lake, is also where my grandparents used to come for romantic weekends away and I still believe it's one of the prettiest hidden gems in Ireland.
You can go for long walks around the lake and up through the nearby forest and hills, before stopping off at the hotel for a hot cup of tea and maybe some cake.
Glengarriff
Next, hop back in your car and drive on through the winding roads, past fields full of happy sheep and low lying mist to the west Cork gem that is Glengarriff.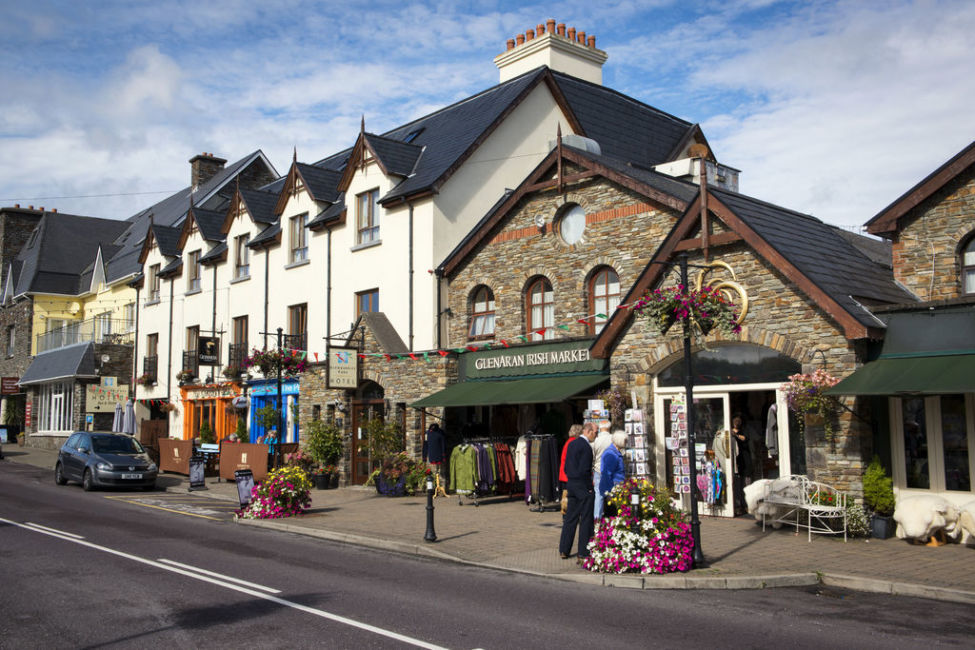 Here you can check out the bamboo park, go for a walk through the woods and maybe take a dip in the gorgeous blue pool. For more fun things to do in this region, you can check our post on West Cork.
This town is very picturesque, with pretty cafes and pubs, great for souvenir shopping and is also where you can take boat rides out to the beautiful Garnish Island — where you might even see wild seals and many unique birds along the way.
Looking for a place to stay? Check into the historic Eccles Hotel – dating back to 1745, it's said to be one of the oldest hotels in Ireland.
4. Baltimore and The Islands
Baltimore is a not-so-hidden gem. It's very pretty fishing and sailing village in West Cork that is the gateway to many of the islands.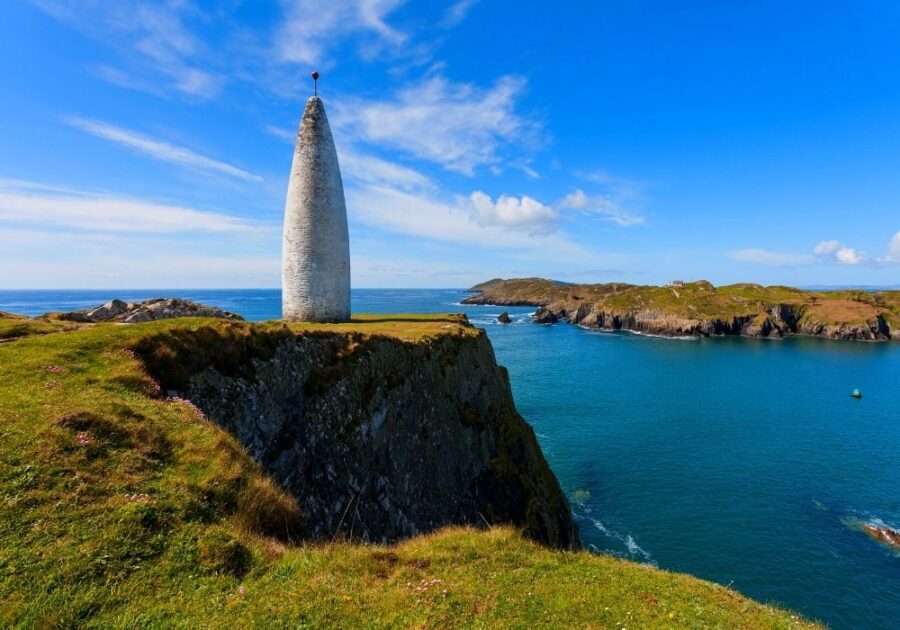 It's quiet and peaceful most of the year, but the population in the summer months explodes with people from the rest of Cork, Dublin and around Ireland deciding on Baltimore for week-long sailing courses, summer staycations or to spend some time in pretty summer homes.
I was lucky enough to spend almost the first 18 summers of my life down here, learning to swim, row and sail — and maybe even learning to drink at one of the many house parties I attended!
Standing outside Bushes Pub in the centre of the village, with a pint of Guinness and toasted sandwich, is pretty much standard and where you'll bump into many people.
Enjoy a casual stroll up to the beacon, with panoramic views of the harbour or a trip out to Sherkin Island, Cape Clear or Hare Island – with regular ferries running to all 3.
The atmosphere on a summer day here is simply unbeatable — often with live music playing outside the Waterfront Bar, while people wait for some of Cork's tastiest pizzas, and looking forward to another epic West Cork sunset.
Baltimore is about an hour and 20 minutes drive from Cork City – so if possible try to book in for the night and make a 2-day trip out of it. Find hotels in Baltimore here.
5. Cork's Southern Coastal Route
I don't think "Cork's Southern Coastal Route" is its official name, but more the name I've assigned to one of my favourite drives.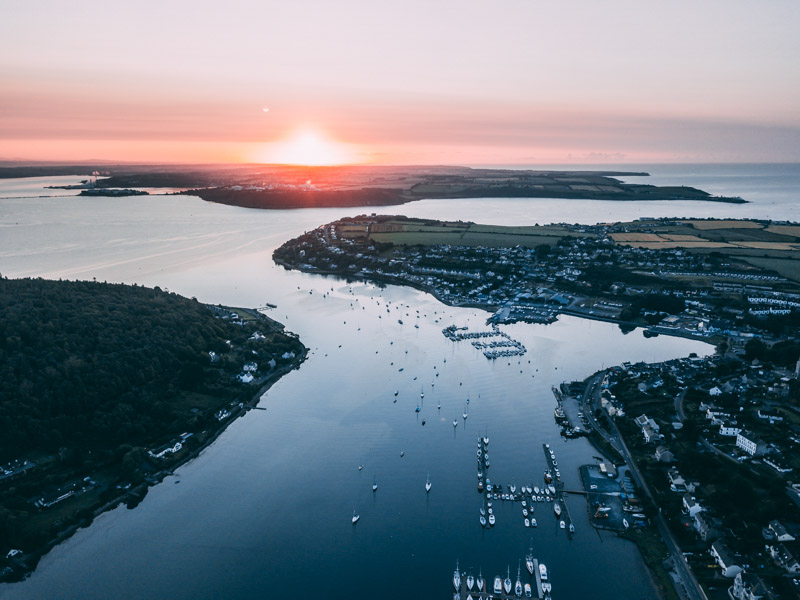 Officially, The Wild Atlantic Way is said to end in Kinsale. This is a bit unfair as one of the nicest drives is following the Cork coastline South (or East) as far as Crosshaven, passing by beautiful fishing villages, coastal towns and spectacular cliffs, bays, beaches and peninsulas.
Start your drive from Cork and head to Carrigaline and then on to Crosshaven, home to the oldest Yacht Club in the world and host to a huge sailing completion every 2 years called "Cork Week".
From here, check out Camden Fort which looks out over Cork harbour and across at Cobh, before driving on to the pretty beaches of Fountainstown and Roberts Cove — where there are some pretty coastal cliff walks.
Next, drive onwards to Oysterhaven — home to a large activity centre where they teach kids how to sail, windsurf and kayak, as well as a range of other fun team building activities.
Lastly, follow the coast all the way to Kinsale, stopping off at Charles Fort and James Fort and driving all the way to the spectacular Old Head of Kinsale and Garretstown Beach for spectacular coastal views.
If you're wondering where to go for a drive in Cork, this is one of my favourites. It's by far one of the best day tours in Cork if you have your own car.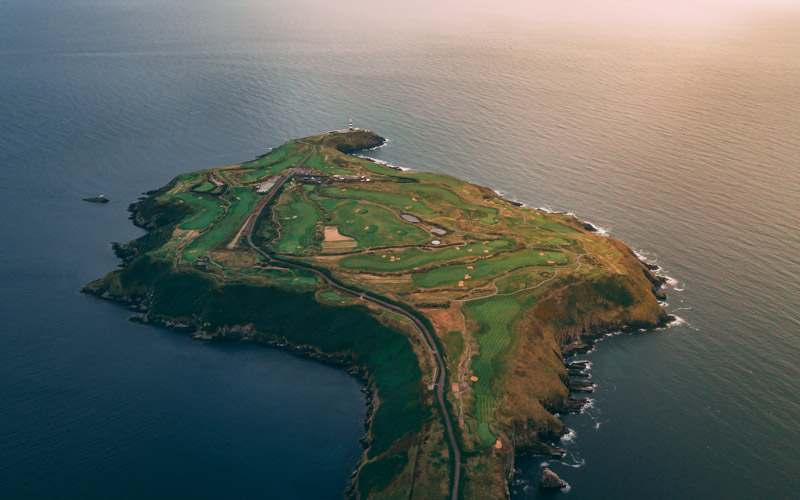 6. Day Trip From Cork to Blarney Castle and Kinsale
You can't travel to Cork and not visit Blarney Castle, one of the most famous attractions in the city if not one of the most famous places to visit in all of Ireland.
Located in the town of Blarney, about 15 minutes outside of Cork city centre, you actually don't need an entire day to see Blarney Castle so it's good to combine with a visit to a town outside the city, such as Kinsale or even Cobh.
You can either take a bus from the city to Blarney, do an organized tour, or drive, then pay the entrance fee to go inside the castle and gardens and of course, kiss the famous Blarney Stone!
If you opt to go to Kinsale, you can either drive or take a bus back to the city then take another bus from the station down to Kinsale.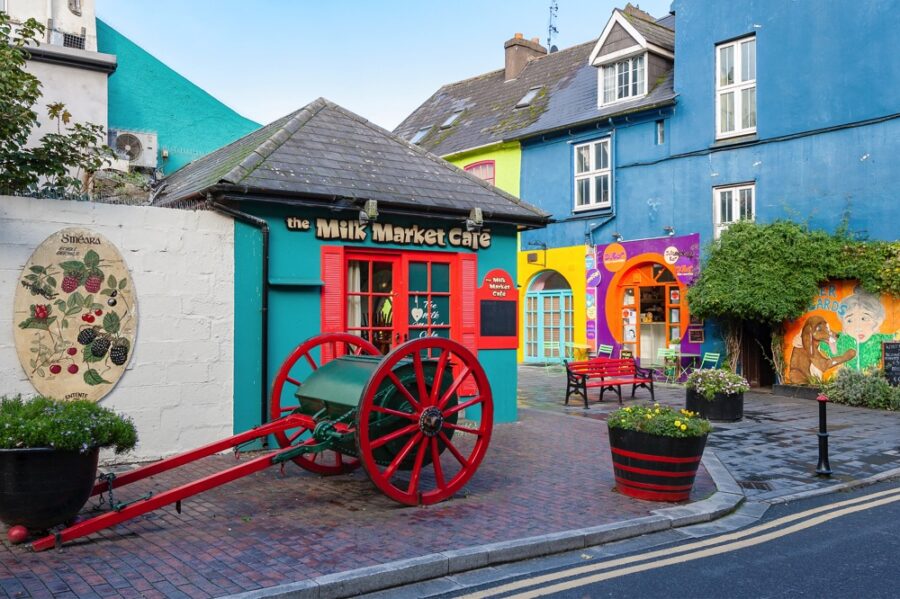 Kinsale is a huge foodie destination in Ireland, with a lot of amazing pubs, cafes, and seafood restaurants — as well as traditional fish and chip shops.
There's enough to do in Kinsale. It's great for souvenir shopping, with lots of beautiful art galleries, boutiques, and cute bookstores to keep you occupied for a few hours.
7. Day Trip from Cork to Dingle Peninsula
The stunning Dingle Peninsula is one of the most beautiful parts of Ireland a must-visit on any Ireland road trip. While the drive from Cork is quite long, it's a very doable day tour from Cork if you rise bright and early.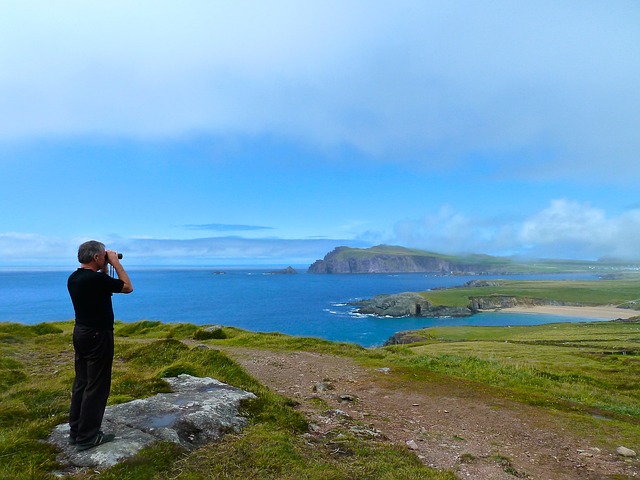 There are also lots of great organized bus tours to make the day trip a little less stressful. Better yet, you can always stay the night, there are some very unique places to stay in Dingle!
Famous for its friendly dolphin, colourful shop fronts and lively bar scene, Dingle is one of the most loved towns in Ireland with tourists from all over the world flocking here, especially during summer.
From Dingle town, the drive around the Dingle Peninsula while stopping off at hidden beaches and dramatic cliffs is a memorable one — especially on a clear day when you can see as far as the Blasket Islands.
Think rolling green fields full of fluffy sheep, quiet, winding country roads with grass in the middle, friendly locals, long white sandy beaches, and great waves if you fancy trying a bit of surfing.
If you don't have your own car, this highly-rated tour from Cork takes in many of the top sights on the Dingle Peninsula. It's a great option if you aren't comfortable driving here, or you want to learn about the places you're visiting. Learn more here.
8. Midleton Distillery and Youghal
One of the easiest trips from Cork is to the Jameson Whiskey Distillery in Midleton followed by a visit to the town of Youghal and a long walk on the Eastern beaches.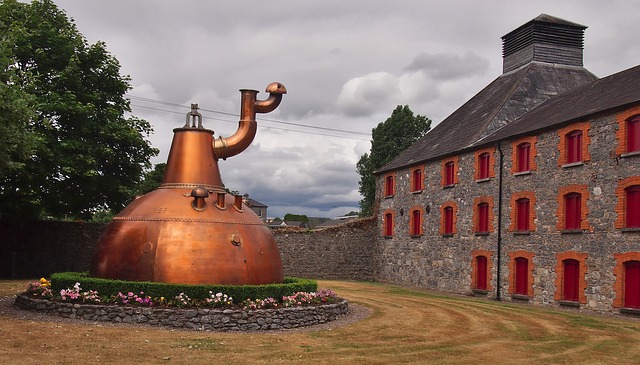 The Jameson Distillery is a super fun place to stop off, where you get a tour behind closed tours of the historic brewery as well as doing some whiskey tasting. The town of Midleton is always very pretty and worth walking around for an hour.
Youghal is one of the most famous seaside towns in County Cork, with people from all over the country coming here during the summer holidays to chill on the beach go swimming or go to the funfair, or what we call "the merries".
9. Lakes of Killarney
Last but not least, one of the most popular day trips in Cork is probably the very famous Lakes of Killarney. Just over an hour's drive from Cork city lies one of the most loved and most-visited tourist towns in Ireland.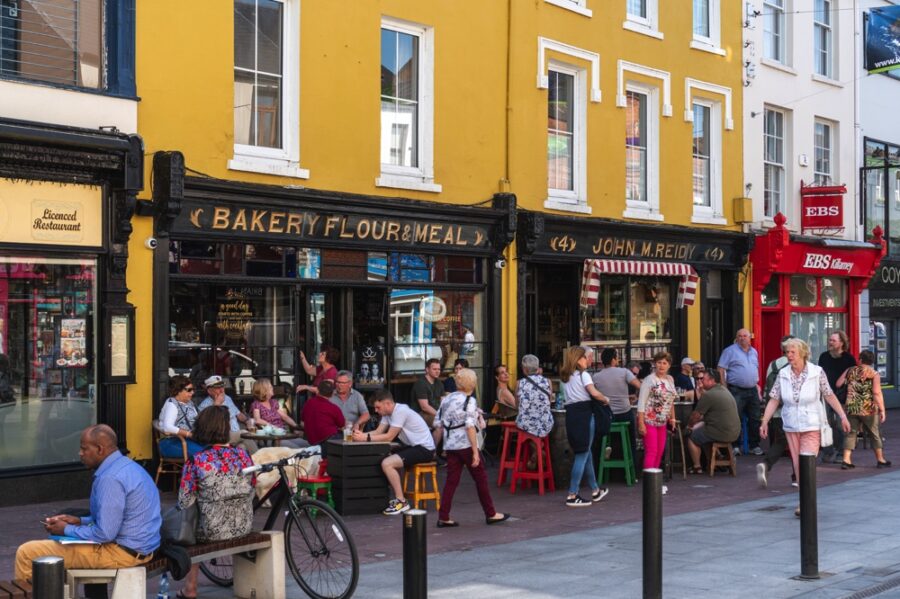 Pubs line the streets, all with live trad music day and night, traditional horse and jaunting carts pull happy tourists along the streets onto Muckross Park and Gardens.
You can take a boat out across the lakes, or spend your day walking around the gardens, lakes and up to beautiful waterfalls like the famous Torc Waterfall.
While it IS very touristy, Killarney is a very pretty and colourful town well worth a visit. The surrounding scenery is breathtaking and you can do many great drives around the Ring of Kerry departing from here.
If you don't have your own vehicle, or if you'd like to get some explanation of the places you're visiting, this tour is a great option. On this day trip from Cork, you'll experience many of the magical sights on the Ring of Kerry, including pretty Killarney. Learn more here.
10. Cliffs of Moher
The Cliffs of Moher are one of the most popular (if not the most popular) attractions in all of Ireland. A trip here is a must.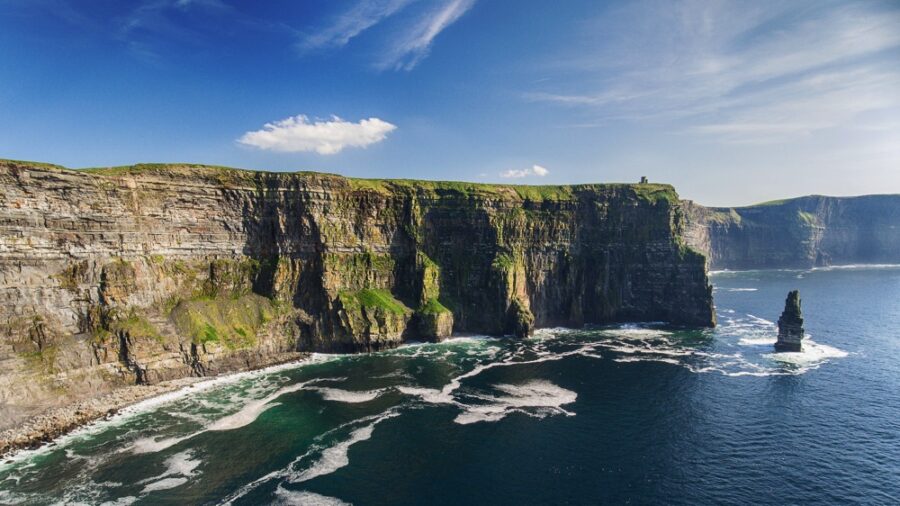 It's around a 2.5-hour drive to get from Cork to the Cliffs of Moher, but it's definitely doable on a day trip. Of course, you could drive there, but there's a great day tour that you can join — for only $50. It's an incredible value!
Staring in Cork, you'll head towards Limerick with a stop on the banks of the River Shannon. From there, you'll make your way to the Cliffs of Moher where you'll have 90 minutes to yourself to experience the natural wonder.
After that, enjoy the picturesque drive along the Atlantic coast, followed by the Burren Region and the Bunratty Castle. This incredible day trip from Cork includes driver, guide and entrance fees. Learn more here.
Enjoy These Day Trips From Cork
Cork really is a great place to base yourself to enjoy some amazing day trips. Rent your own car or join a tour, either way, you'll never be bored in Cork! Know any other nice day trips in the Cork region which you recommend? Let us know in a comment.
Like This Article? Pin it!