Ireland is home to some of the richest and most vibrant history in Europe, much of which can be traced back to the hundreds of castles and monastic settlements located all over the country.
Cork is home to a huge amount of these dwellings, so if exploring old ruins and fortresses tickles your fancy, the "Rebel" County certainly won't disappoint and our list of the top castles in Cork to visit should help plan your travels.
Historic Castles In Cork Worth Visiting
Many of the abundant castles and historical sites on offer in Cork are up to 2,000 years old and serve as a fascinating insight into the ancient remnants of Ireland in days gone by.
The largest county in the country, Cork is considered by many of its citizens to be the 'real capital of Ireland', and as you explore the variety of ancient ruins dotted all over the landscape you can expect to feel the extremely tangible county pride emanating from all angles.
Below are some of the most interesting castle experiences Cork has to offer – you can choose one or two, or else spend a weekend driving around to catch as many as you can and maybe evening sleeping in a Cork castle for an unforgettable experience. If you're touring more of Ireland then these castles in Dublin and castles in Clare are also worth a visit.
1. Blarney Castle and T

he Blarney Stone
The existing medieval fortress on the grounds of Blarney is the third such structure to have been erected in this location since 1210, and is among Ireland's most notorious castle sites.
Blarney Castle contains a wealth of untouched history dating back to the life of Cormac McCarthy, one of Ireland's greatest ever chieftains, and its surrounding gardens are a testament to the legacy he began with the building of the original castle in 1210.
The attraction of Blarney Castle is greatly influenced by its proximity to the legendary Blarney Stone – a notorious stone said to be enchanted with the 'gift of the gab'.
Legend has it that by kissing the stone, one will never again struggle to find words to express or communicate, bestowing the gift of eloquence and certainty of mind on all who bring their lips to touch it.
Even if you don't believe the myths, a day out in Blarney Castle is not complete without a visit to the Blarney stone too! Check out more on their website here for more info and to book tickets.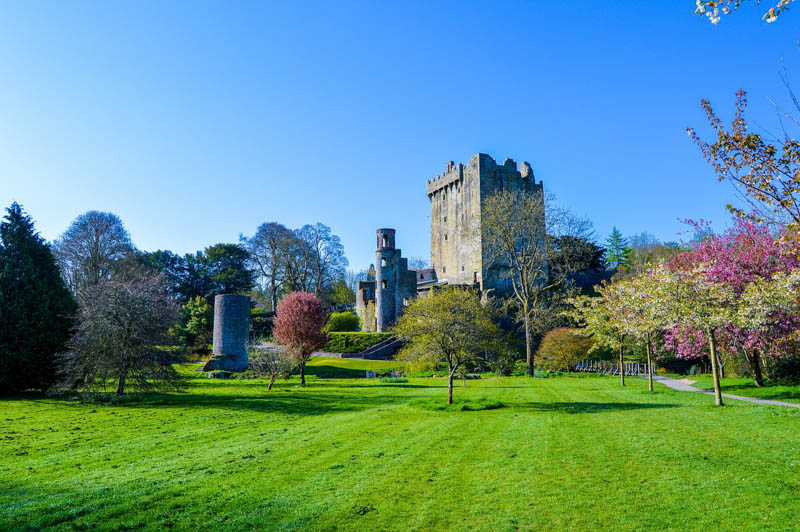 2. Blackrock Castle Observatory
Two kilometres from the centre of Cork city and situated along the banks of the River Lee, you'll find the impressively fortified Blackrock Castle and Observatory, often listed as one of the top things to do in Cork.
At one point in history, this castle served as a coastal defence station, but it was transformed into an astronomy observatory and visitor centre in recent years to facilitate the increasing influx of visitors eager to experience the views and ancient folklore for themselves.
'Cosmos at the Castle' is a research-based fixture, which intends to deliver interactive astronomy-based features to the public, such as the 'tour of the universe exhibit'. Perfect for both science and history lovers alike! See more and book your experience at Blackrock Castle here.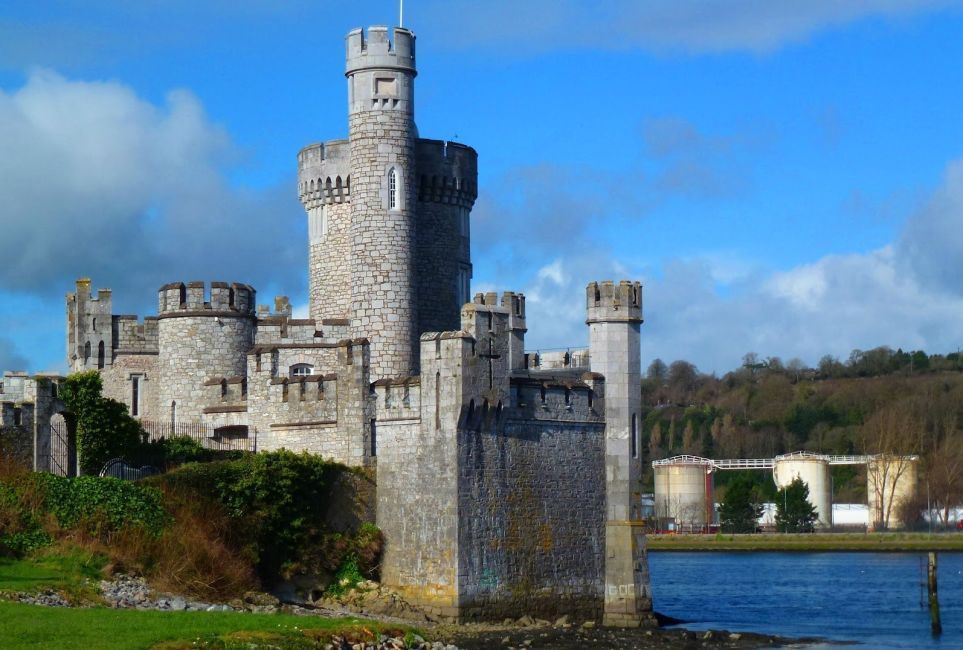 3. Barryscourt Castle
The 16th-century home of the Barry family near Carrigtwohill in county Cork is the perfect example of a traditional Irish 'Tower House', one of the more popular 'lived in' castle designs of the era.
Barryscourt has been reimagined as it once existed and now plays host to private guided tours daily for visitors to experience the interior of the castle and traditional bawn walls surrounding it (most of the original structure of which is still intact).
The orchard on the grounds was also restored during this period and serves as a beautiful walkway through which the main fortress is accessible.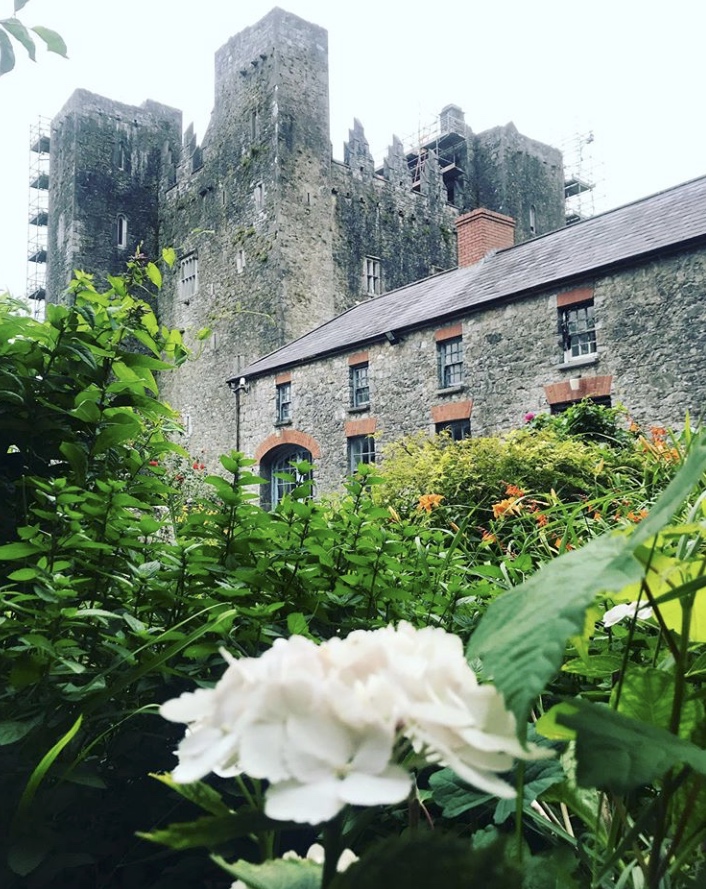 4. Desmond Castle
Kinsale's famous Desmond Castle has been a central feature of the town since c. 1500, also serving as a prison during the 18th century, a customs house in the 16th century (during the Battle of Kinsale), and a workhouse during the Great Famine of the 1800s in Ireland.
The history of the past 500 years in Ireland is deeply embedded within this National Monument, and today it plays host to the International Museum of Wine Exhibition.
5. Belvelly Castle and Fota Wildlife Park
The small town of Belvelly is located on the outskirts of Fota Wildlife Park, a huge attraction for visitors to Cork from all over the world. This means that Belvelly Castle, a 14th or 15th-century tower house, is the perfect stop-off if you haven't had enough of exploring old ruins.
The Anglo-Norman-built castle has served various purposes over the years, most notably during World War 1 where it's said local coachmen tricked sailors docked at Cobh harbour into thinking they were actually visiting Blarney Castle. It's now a privately owned property, but you can still visit and take in the stunning views and natural habitats it's surrounded by.
6. Macroom Castle
Situated in the centre of town, Macroom Castle is well worth a stop on your Cork road trip and makes for a great addition on any day trip from Cork city. Erected by the O Flynn Family in the 12th Century, the castle was taken over by the prominent Cork McCarthy family who ran it until the 17th century.
All that remains of the building these days is the outer wall, the gatehouse and the keep which is totally covered in ivy. It's probably only a quick stop, but an interesting castle in Cork all the same.
Fun fact I found out on a recent visit with my family, during the Commonwealth times, Macroom Castle was given to Admiral Sir William Penn, the father of the founder of Pennsylvania! So if you're an American visiting Cork, this is a must-stop.
Manors and Castles in Cork You Can Sleep In
Did you know there are over 15 castle hotels in Ireland where you can actually stay the night in a castle? From mini castles listed on Airbnb, to extravagant wedding venues and historic manor houses, here are some of our top pics for magical stays in Country Cork. Want to take your dog on a luxury adventure? This castle can help.
Annes Grove, Co Cork
By far the smallest castle on this list, Anne's Grove in Cork proves that castles don't have to be huge, dark and cold buildings that would be uncomfortable to stay in! This medieval castle situated near Castletownroche is available for rent here.
The rooms look super cute, with a large old fireplace that now contains a pretty wood-burning stove comfy couches in the small living room area and bedrooms that will make you feel like you're a princess staying in your very own castle tower.
The castle was family-run until very recently but is now run by the Irish Landmark Trust, who are doing a great job of maintaining such an important and unique landmark Irish castle.
Bantry House and Gardens
This stately home dating back to 1796 is the perfect way to spend a day experiencing the life of the old Irish aristocracy, while still being snugly nestled in West Cork along the shores of Bantry Bay.
A personalised sound tour is available in multiple languages to ensure you get the most from your visit, and the proximity of Bantry House to the Wild Atlantic Way makes it the perfect stop during a hike or coastal walk in the area.
The house has been open to the public since 1946 and houses a grand collection of artwork collected by the 2nd Earl of Bantry and maintained to this day.
Recently, they also have a new wing operating as a guest house so you can book in and stay the night in this historic Irish stately home – check out their site for prices.
Blackwater Castle
Castletownroche is home to the stunning 12th Century Blackwater Castle, where the Viscount of Fermoy once held residency. In an area where settlers are known to have dwelled from a date in the Mesolithic period (up to 10,000 years ago), the site at Castletownroche is once of supreme historical significance even past the gates of the stronghold.
The venue is popular for weddings and photoshoots and is a known favourite for celebrity guests searching for that little something different in their accommodation needs.
The most famous guest to have stayed in the castle is the late Micheal Jackson, who found the idyllic location between Mallow and Fermoy the perfect place to base himself during a stay in Ireland.
Immerse yourself in this Game of Thrones-like setting and explore some of the reasons why Irish history is some of the richest and most fascinating in Europe.
Ancient Forts in Cork Worth Visiting
Here are three forts you won't want to miss during your trip to Cork.
Charles Fort, Kinsale
Charles Fort is probably one of the best knowns forts in Cork and one of the most often visited. Located overlooking Kinsale harbour, in one of the prettiest seaside towns in Ireland – this is a must on any Cork road trip.
The fort dates back to 1682, and is particularly admired for its star-shaped fortification and its location in the village of Summer Cove overlooking the stunning harbour.
Before the fort was built on this site, one of the ancient castles in Cork was situated here, known as Ringcurran Castle.
It was declared a National Monument of Ireland in 1971 and is now a popular tourist attraction in Cork – costing 5 euro for adults and 3 euro for kids.
Camden Fort Meagher, Crosshaven
Camden Fort Meagher is another historical site in Cork located in the pretty seaside (and popular sailing) village of Crosshaven. This fort was built as a coastal defence fortification to protect Cork harbour and Cork city from invasion and was built to coincide with similar defence structures on Spike Island, listed below.
Originally built in 1550 and reinforced in 1690, it was briefly used as a prison in the 1830s. Occupied by the British forces until the 1930s and later used by the Irish military as a training ground, it was handed over to local authorities in the 1980s.
These days, it's now a tourist attraction run by the local community and volunteers. You can check admission prices and opening hours on their website here – and also check when they host reenactment displays and art exhibits by local artists!
Spike Island, Cobh
Spike Island is an island with a tonne of history and has had many uses over the years before finally becoming a tourist attraction and being voted one of the top places to visit in Europe! If only the convicts that were once imprisoned here before being sent off to Australia as their punishment could see the island today.
Sometimes nicknamed "Ireland's Alcatraz", the fort on this small island off the coast of Cork was used as a prison, an internment camp and a military base before becoming the much-loved tourist attraction it is today. Entrance, including the return ferry from Cobh, costs 20 euro for adults and 10 euro for kids.
More info is available on the Spike island website should you want to plan a trip here and learn more about the history of this fascinating sea fort.
Like This Article? Pin it!