I've said it before and I'll say it again, "There's no place I'd rather be when the sun shines." While this is a phrase you'll hear by many an Irish person, for me, it rings true most for my beloved West Cork.
Despite travelling the world non-stop for the past 3 years, I always find myself coming home to Ireland at the slightest glimpse of sunshine and find myself at home in beautiful West Cork.
Whether there's something in the air or something in the water, we all know it's one of the best places in Ireland.
There are endless fun things to do in the city of Cork itself, but this list is focusing on West Cork.
Here's my pick of the top things to do in West Cork, 21 great reasons to head west this summer!
1. Swimming at The Blue Pools in Glengarriff
One of the most picturesque towns in Cork, if not all of Ireland, Glengarriff truly is a very special place. When the weather is warm you can head to down to the Blue Pools to take a dip, or head out on a boat trip to see dolphins, or if you're super lucky, whales.
Check into the historic Eccles Hotel Glengarriff, which dates back as far as 1745 and is one of Ireland's oldest hotels. It has some of the best hotel room views in the country, ocean views that will have waking up raring to go explore.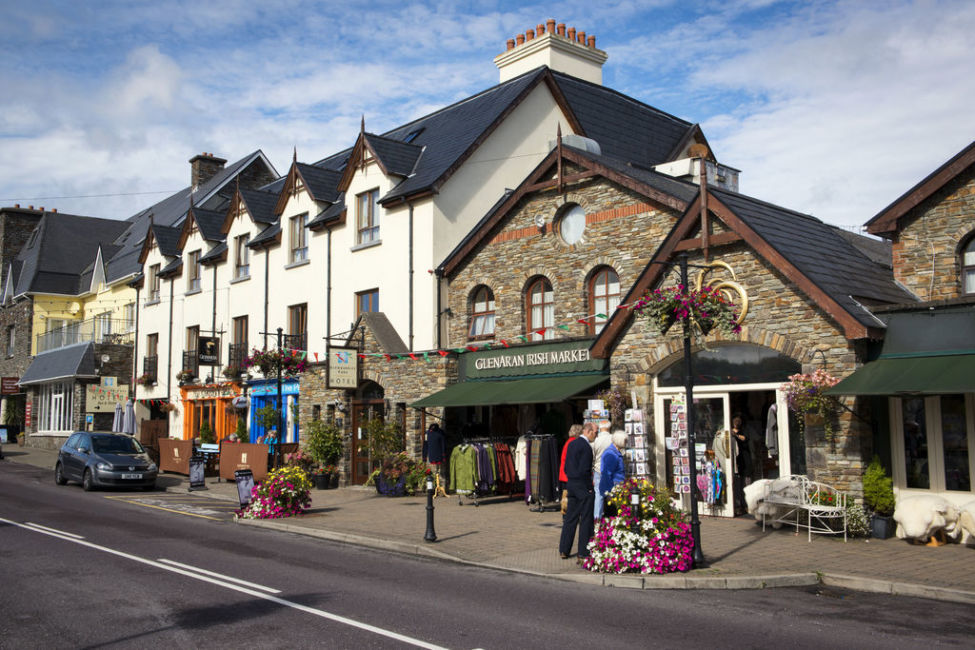 2. Stay in the Spectacular Inchydoney Island Hotel
From Bali to Singapore, Cape Town to the Maldives, I've stayed in some incredibly luxurious hotels around the world but Inchydoney Island still remains one of my favourites. You just can't beat that panoramic view onto Inchydoney Island and the beaches that stretch out either side of it.
While best during sunny summer days, this is Ireland and we all know that doesn't happen too often. Their beautiful library and spa save the day, offering two great places to relax (and enjoy the view!) when the heavens open.
Looking for other amazing hotels in Cork? Check out these Cork castles you can sleep in!
3. Enjoy a Beach Day in Barleycove
The sand dunes and long stretch of beach at Barleycove has always been a firm favourite in West Cork and is consistently rated one of the top 10 beaches in Ireland by Tripadvisor users. The incredible sand dune system here was said to be formed by a Tsunami in 1755, which adds a nice touch of history to your visit!
Besides lounging on the beach or swimming in the crystal clear waters, there some much-loved pubs and restaurants nearby to dine at, with O Sullivans Bar in Crookhaven being a favourite. I love that they have some picnic tables outside, perfect for soaking in the sunshine on those rare days we see it!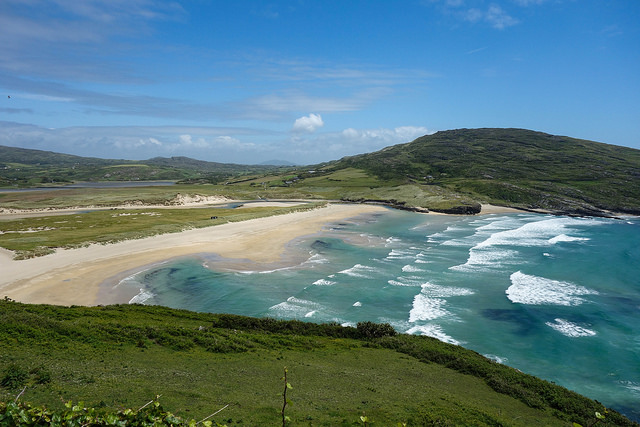 4. Go Night Kayaking in Lough Hyne
I also listed this in one of my top 50 things to do in Ireland, as you cannot find a more unique activity. Organized by Atlantic Sea Kayaking, who welcome both beginners and advanced kayakers for the adventurous yet easygoing night outing. Kayaking on a seawater lake under the Irish night sky is something you won't be forgetting.
Don't forget to look up and take in all the stars, or to look down and potentially spot a family of otters! Wave your paddle in the water and be hypnotized by the glow in the dark, Bioluminescence plankton!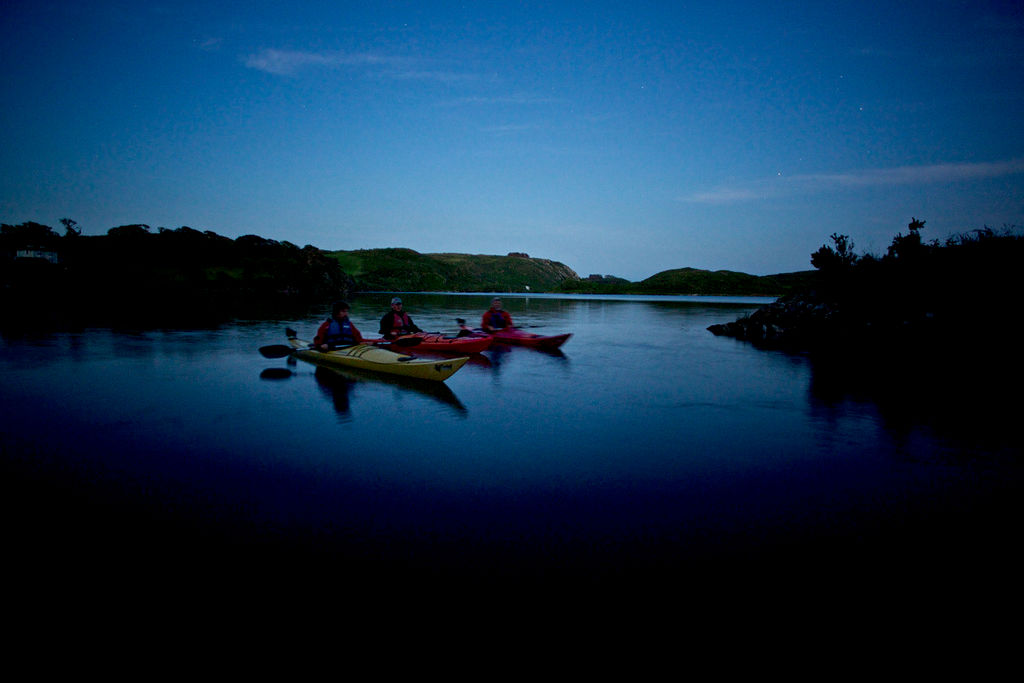 5. Deep-sea Diving From Baltimore
Baltimore is a small seaside village in West Cork and the gateway to many of our favourite islands, such as Sherkin, Cape Clear and Hare Island. It's also one of the best places in Ireland to go scuba diving, thanks to great visibility and lots of shipwrecks to explore for experienced divers.
Baltimore Diving Centre offers a whole range of courses, starting from a few hours right up to 5 day Open Water courses and 10-day instructor courses.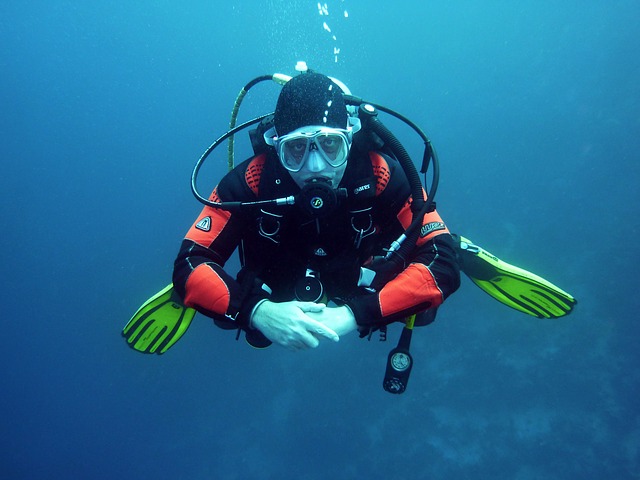 6. Surfing at Garrettstown Beach
While the West coast of Ireland, namely Donegal and Sligo, would be the top places in Ireland to surfing, Garrettstown beach not far from Kinsale is also a fun day out.
Ideal for beginners as the waves are only rarely wild, swimming or surfing here is fun for all the family and popular with locals and tourists alike. Book your lesson with G Town Surf School, or if you're already a pro just rock up with your board and wetsuit and hit the waves.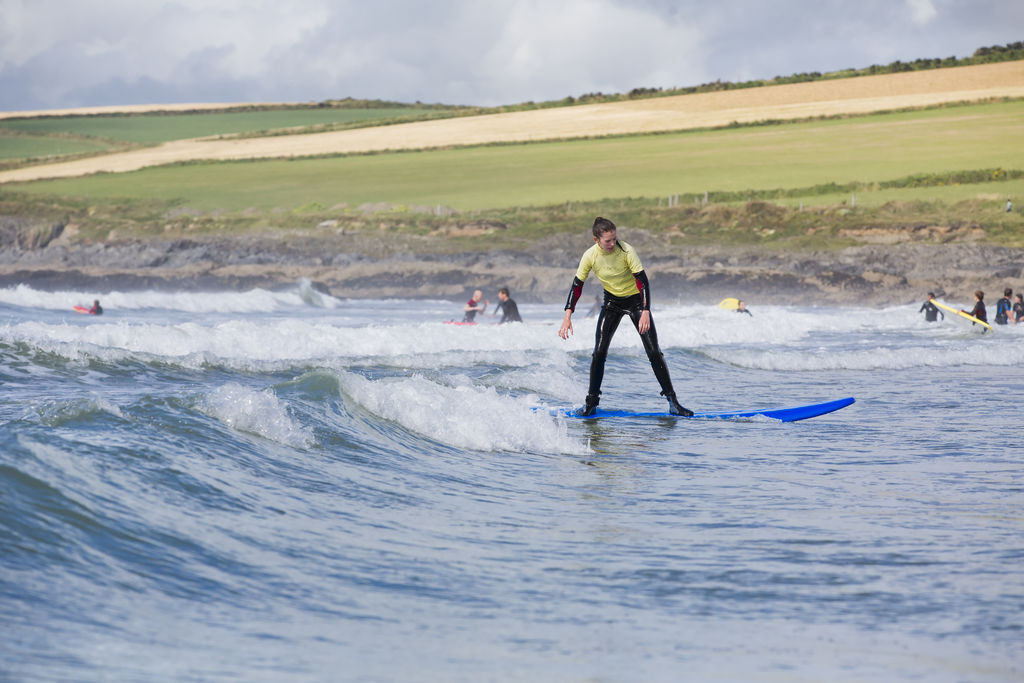 7. Sailing in Schull
Want to learn a new skill this summer and have some time on your hands? West Cork is one of the best places in Ireland to learn how to sail.
Schull Sailing offers a great range of different courses, from beginner level to instructor. While I personally did sailing courses down in Baltimore, many of my friends from Dublin all seemed to head for Schull. Whichever you decided on, you'll finish the summer with new skills, new friends and probably a new-found love for West Cork!
If you're visiting Schull this May, be sure to check out the Fastnet Short Film Festival, it's one of the best events in west cork and well worth the trip.
8. Explore Picturesque Kinsale
Consistently voted one of the most beautiful towns in Ireland, Kinsale is known and loved by people all over the country. Not only is it painfully picturesque, with colourful houses and cafes dotting the street and a stunning marina and harbour, it's also known as the "Gourmet Capital of Ireland" as it has the greatest concentration of restaurants in Ireland.
Must-do activities in Kinsale include: Eating breakfast at the Lemon Leaf Cafe, buying some local produce at the weekly Farmers Market, lunch (and a book exchange if needed!) at Poets Corner Cafe, a walk around James Fort and Charles Fort, and finishing off the day with dinner at the famous Fishy Fishy Seafood Restaurant followed by pints and trad music at The Folkhouse Bar!
9. Boat Trip From Castletownbere
Driving through the small and peaceful village of Castletownbere, you might not think twice about what goes on in the wild Atlantic waters beyond the town. You definitely wouldn't guess that this tiny town accounts for as much as 83 MILLION euro worth of fish each year!
Castletownbere is said to be the largest white fish port in all of Ireland, with up to 70 Irish fishing boats stationed here.
If you want to get a taste for fishing, you can either charter your own boat with Clonakilty Charters. If you would prefer to see marine life from a distance rather than catch it, you can do a Sea Safari, a fun-filled sea tour where you can spot dolphins, whales and maybe even some Atlantic Puffins!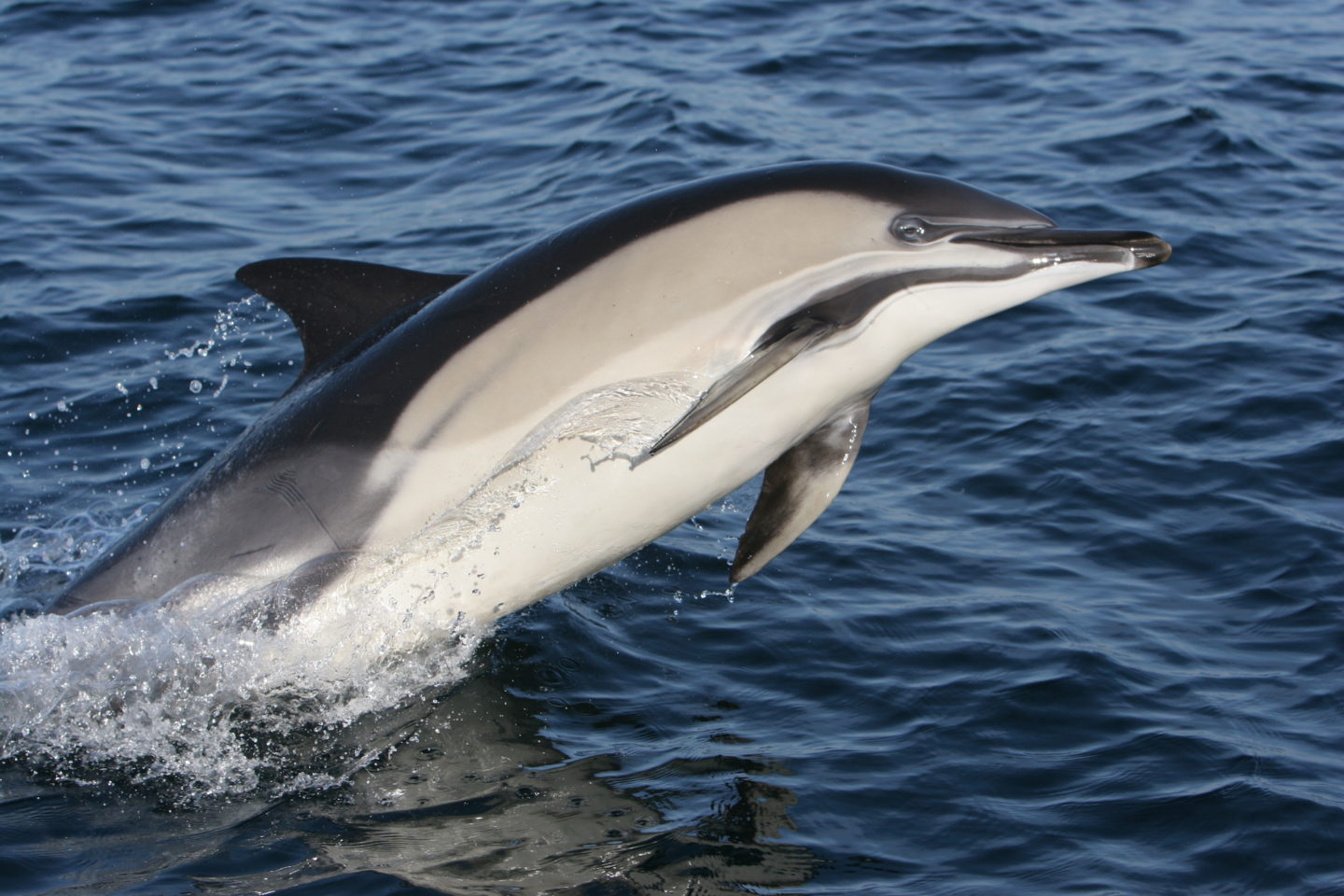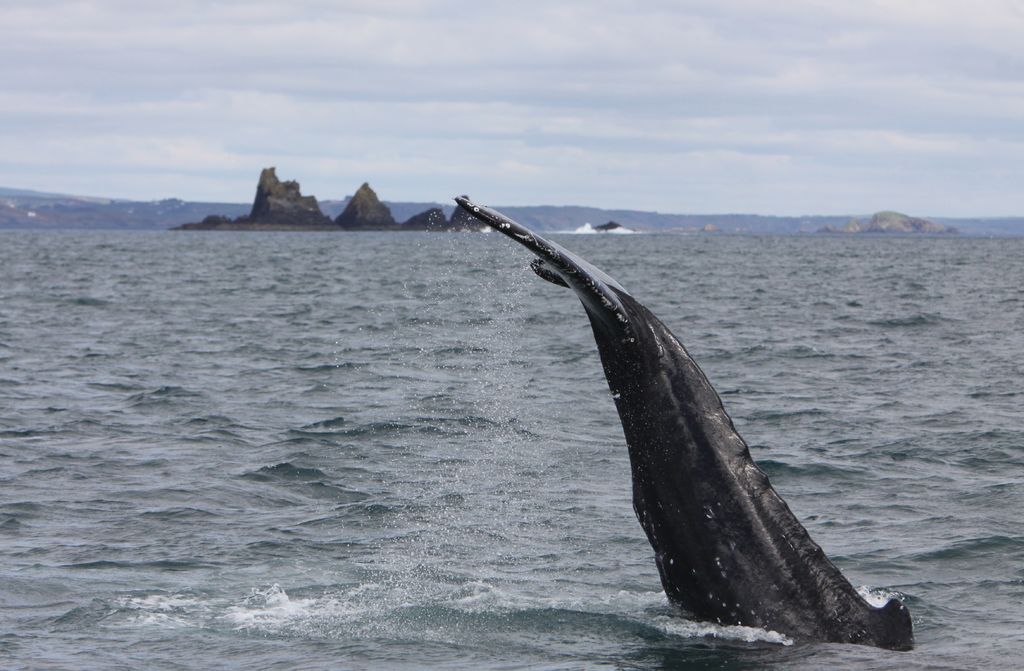 10. Go Shopping at Skibbereen Farmer's Market
West Cork is a hub for farm to table food, organic produce and fish and meat products (Clonakilty Black pudding, Ummera smoked salmon, Gubeen Cheese), so no visit here would be complete without stopping off at a traditional Farmer's Market.
We love the one in Skibbereen every Wednesday, and apparently we're not alone as The Guardian recently listed it in their "Top 50 Things We Love in The World".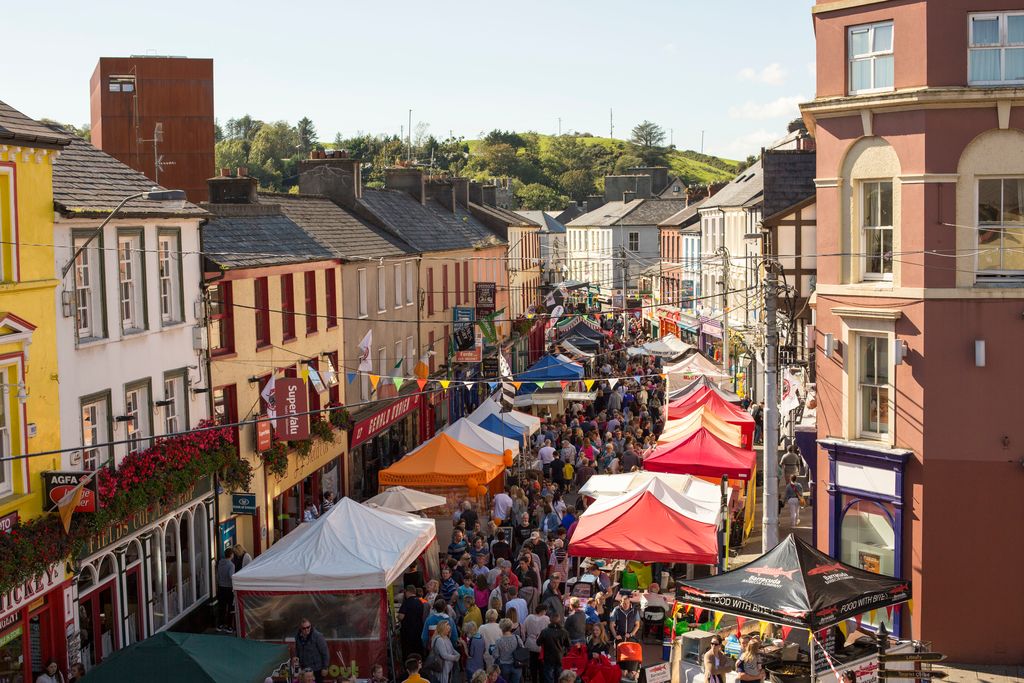 11. Sip a Pint Outside Bushes of Baltimore
Bushes Pub in Baltimore is somewhat of an institution and top attraction in its own right. Rock up on the August Bank Holiday weekend, or close to midnight on New Year's Eve, and you're sure to find massive crowds sipping pints of the black stuff, or enjoying the late evening sun.
Ask anyone about their favourite activities in Cork, and sipping a pint outside of Bushes in Baltimore will probably top the list!
Baltimore has been a top holiday spot with people from all over Cork, Dublin and further afield for decades and a visit to this tranquil harbour village will help you realise why. There's an abundance of great places to eat and drink, the views are spectacular and there are some funky places to stay. When you're in Cork City, don't miss these top pubs and bars!
12. Find Your Inner Artist on Sherkin Island
There's something special about Sherkin Island, with people now calling it the "island of artists", as there is endless creativity to be found here. Many of the residents of this small and remote island make their income for the creative arts, be it painting, knitting, weaving or poetry.
I've been travelling to Sherkin Island every Easter and summer all my life, mainly to visit my cousins who have a second home there, but also to escape civilization and to take some time to detox from my online world.
Be it stopping for a pint in the Jolly Roger Pub, admiring an art installation in a field, or reading a book on beautiful Silver Strand, you can't help but fall in love with the beautiful West Cork island.
13. Visit the Famous Baltimore Beacon
We're back in Baltimore again as we couldn't write about West Cork without mentioning the beautiful walk from Baltimore Village up to the iconic Baltimore Beacon. From the top, you'll be afforded with panoramic views of Baltimore Harbour, the roaring Atlantic and over Carbery's Hundred Isles.
If you come in summer during one of the many sailing regattas, the beacon is a great place to watch all the action.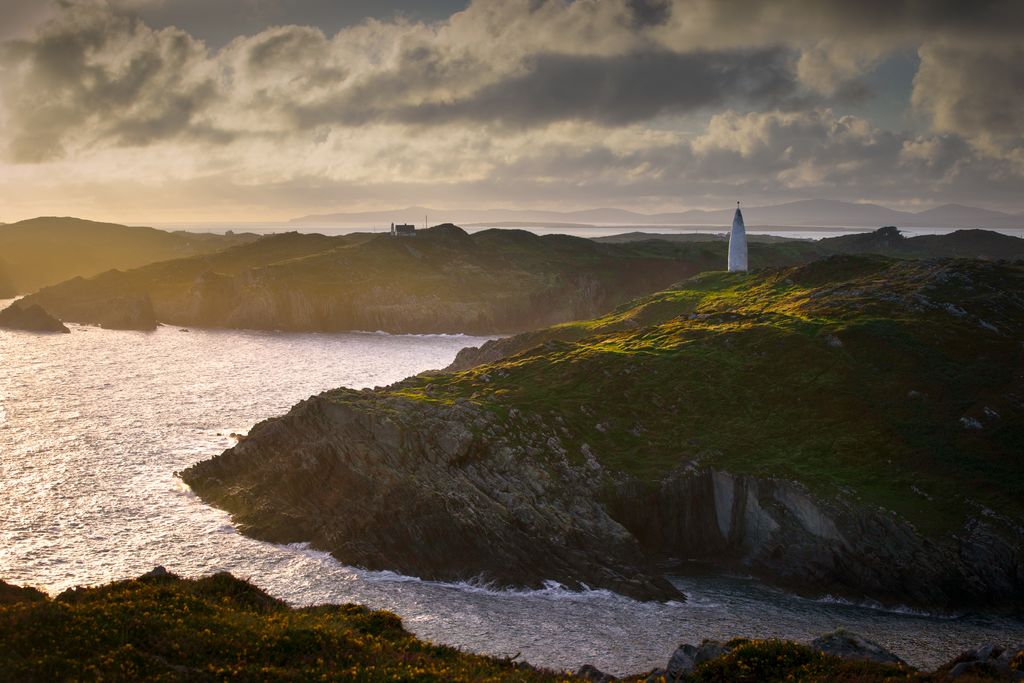 14. Take a Boat Trip to Garnish Island
They say West Cork has its own microclimate, aided by the warm gulf stream that flows close to Ireland's west coast. This can be seen and felt in all its glory when visiting Garnish Island, a short boat trip from Glengarriff, as plants and vegetation thrive here that can't be found anywhere else in Ireland.
En route to the island, look out for all sorts of marine life, such as dolphins, whales and seals — all of which inhabit the waters close to Garnish. For day trips check out the Garnish Island Ferry which runs daily trips between April and October.
15. Walk the Iconic Mizen Footbridge
Mizen Head is located at the most Southwesterly tip of mainland Ireland, and if you travel any further you might end up in America!
The cliffs and coastline here are breathtaking, made better by the spectacular Mizen Head Footbridge which allows visitors to cross over and enjoy views looking back at the Bear Peninsula and views looking down on families of seals and their pups. More information on the Mizen Head Bridge, Visitor Centre and Cafe can be found here.
If you're in Cork City, check out this tour which takes you to the Mizen Head Footbridge and includes a few stops, such as Gougane Barra (oldest park in Ireland), Bantry town, and Clonakilty. This is one of the best day trips from Cork.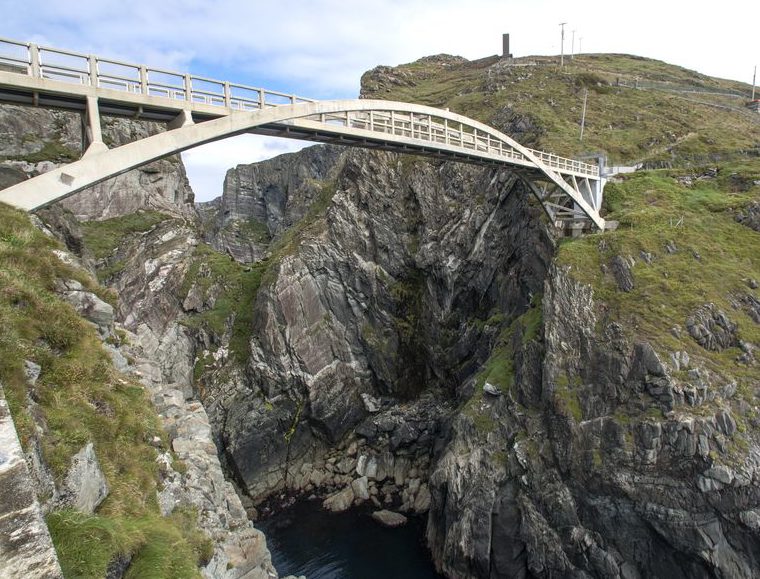 16. Go glamping on Cape Clear Island
Why not be adventurous and spend a few nights in a teepee on one of the most remote islands in Ireland? Of all the cool places to visit in West Cork, Cape Clear is definitely one the best.
Yurt Holidays Ireland offer a range of cool accommodation options on the island, from teepees to large yurts, all of which open up to unbeatable views of the island and the Atlantic Ocean. Be sure to hike around the island and visit the Cape Clear Goat Farm, where you can taste delicious homemade ice-cream made by a lovely, local blind man and his team of volunteers.
17. Visit the Beautiful Bantry House
Bantry House is a beautiful stately home in the town of Bantry, West Cork and was been home to the White Family since 1739. The house has been open to the public since 1946, and today visitors from near and far travel here to take a peek inside one of Ireland's most beautiful and well-kept homes.
Visitors can explore the house and extensive and immaculately kept gardens, enjoy some afternoon tea and can even spend the night in the B&B which is located in the East Wing of the house. For info on costs and visiting times, check out their website.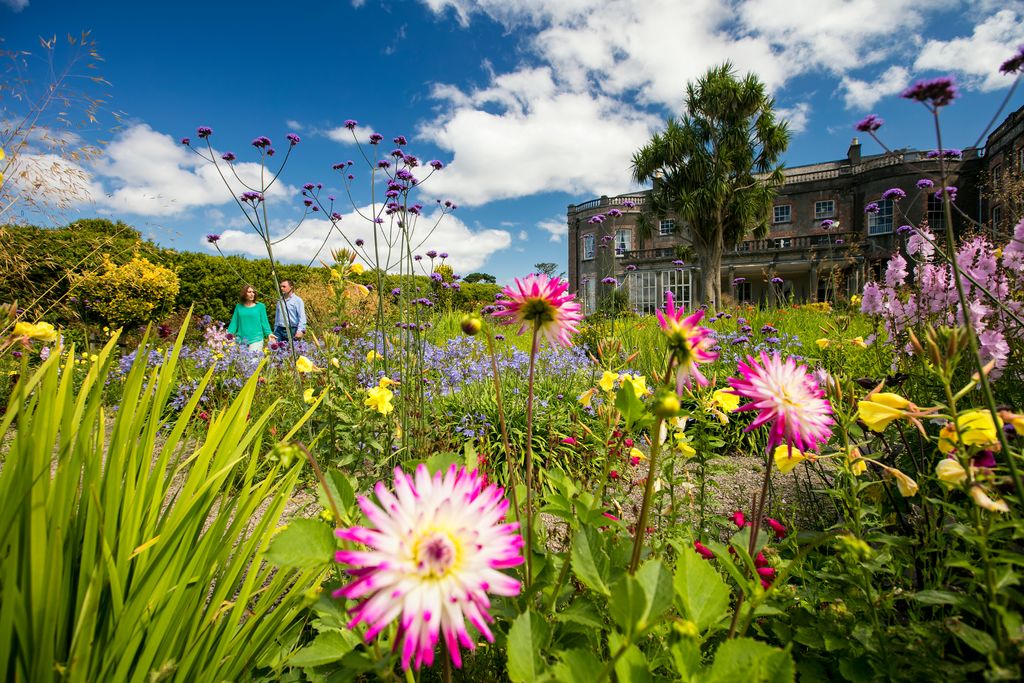 18. Visit the Model Railway Village in Clonakilty
The Model Railway Village in Clonakilty is such a unique and fun concept and is one of the top things to do in West Cork with kids. That said, I've enjoyed visiting for many years as an adult and believe it's an interesting place to visit for all the family.
They have model representations of West Cork's best-known towns and villages, which you can walk around and watch as a train moves its ways through the model buildings. You can have some tea in their cafe located in a converted train carriage, or take their Choo Choo Road Train into town, one of the most beautiful in Ireland, and find a cute cafe to relax in.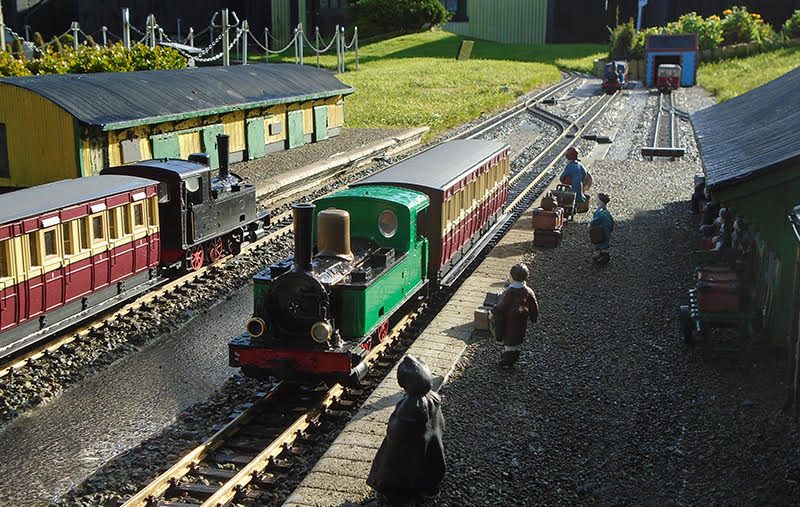 19. Catch a Ride on The Cable Car to Dursey Island
Imagine taking a cable car to work every day! No, we're not talking about some mountain town in Switzerland, but remote Dursey Island in West Cork. The Dursey Cable Car remains the most used mode of transport to cross the rough Dursey Sound and is a thrilling experience to ride as waves crash below.
While the island is inhabited, it has no shops, no pubs and no restaurants, making it a pretty unique place to live and visit!
20. Explore Liss Ard House and Gardens
Liss Ard Estate is located on the original site of an old Ring Fort, just outside of in West Cork. This stunning country home and immaculately kept gardens are a must-visit, even if it's just to admire the crater-shaped Sky Garden, designed by famed American landscape artist James Turrell.
This unique concept allows visitors to lie down in the grass in the middle of the "crater" and to gaze up at the clouds or the night sky, without distraction.
There's also an excellent restaurant on-site serving up an extensive breakfast, dinner and Afternoon Tea menu which we can't recommend enough!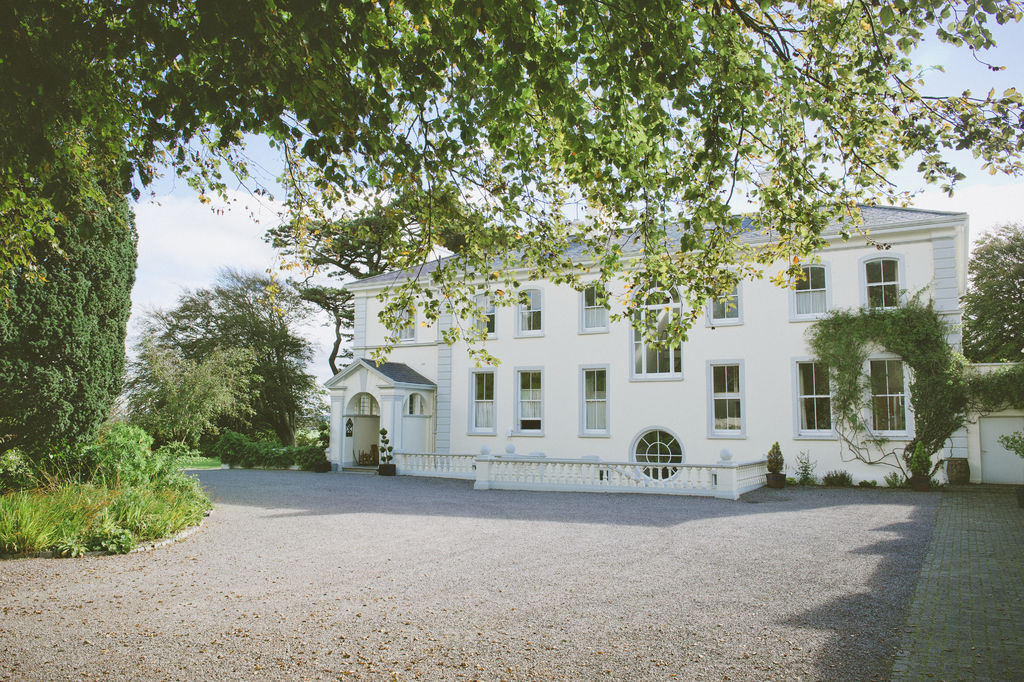 21. Hike the Sheep's Head Way
Last but certainly not least on our favourite places to visit in West Cork is the Sheep's Head Way, a spectacular walking route along the Sheep's Head Peninsula. While the walk itself is breathtaking, it's the story of how this walk came to be that should warm the heart.
The concept of the Sheep's Head Way was conceived by the late Tom Whitty, an American from Philadelphia who settled on the Sheep's Head Peninsula in the 1980s. He saw potential in the Sheep's Head as a top walking destination and set out over a two year period to turn his idea into a reality.
The walk has gone on to win many awards and has helped put the Sheep's Head Peninsula on the map as a top tourist destination in Ireland.
Ready to Explore West Cork?
Ireland truly is a special country, and with so many amazing places to visit and things to see and do, hopefully, this article made West Cork sound appealing to you and you'll add it to your travel list! West Cork has something for everyone, and whether you're interested in natural beauty, tasty food, or fun towns, you'll find it here.
Like This Article? Pin it!