If you're in Cork for a visit, and itching to get out and experience the nightlife, you're in for a treat! Cork is a university city – meaning that its streets are teeming with young and energetic students looking for cheap drinks and a good night out! This is exactly the crowd you want surrounding you when you're in a party mood and this Cork nightlife guide should help you plan your perfect Rebel County Pub Crawl!
There are many things that make a proper night out in Ireland. The Irish, of course, love their pints of beer. From pale ales to stouts – having a pitcher in your hand is a surefire way to make friends while you're out. Music is also a firm favorite in the bars and clubs. From traditional Irish folk music to the faster electronic beats of today.
While there are many pubs, bars and even nightclubs in Cork, we rounded up the most mentionable, and put them into this easy-to-navigate list for you! Have a quick read, pick your favorites, and then lace up your dancing shoes and head out for a night to remember.
Cork Nightlife Guide: Clubs, Pubs and Bars
Classiest Clubs in Cork
If you're looking for a vibrant evening, complete with fantastic DJs dropping their beats for you to dance to – here's a list of Cork nightclubs just for you!
SoHo Nightclub
The SoHo venue is an all-in-one, located on the Grand Parade in Cork. The Venue has 4 floors, made up of the main bar, the restaurant, VIP room, and the rooftop deck bar. The main bar comes alive every Friday and Saturday night, with some of the best DJs in Cork. You can enjoy perfectly crafted cocktails and dance the night away.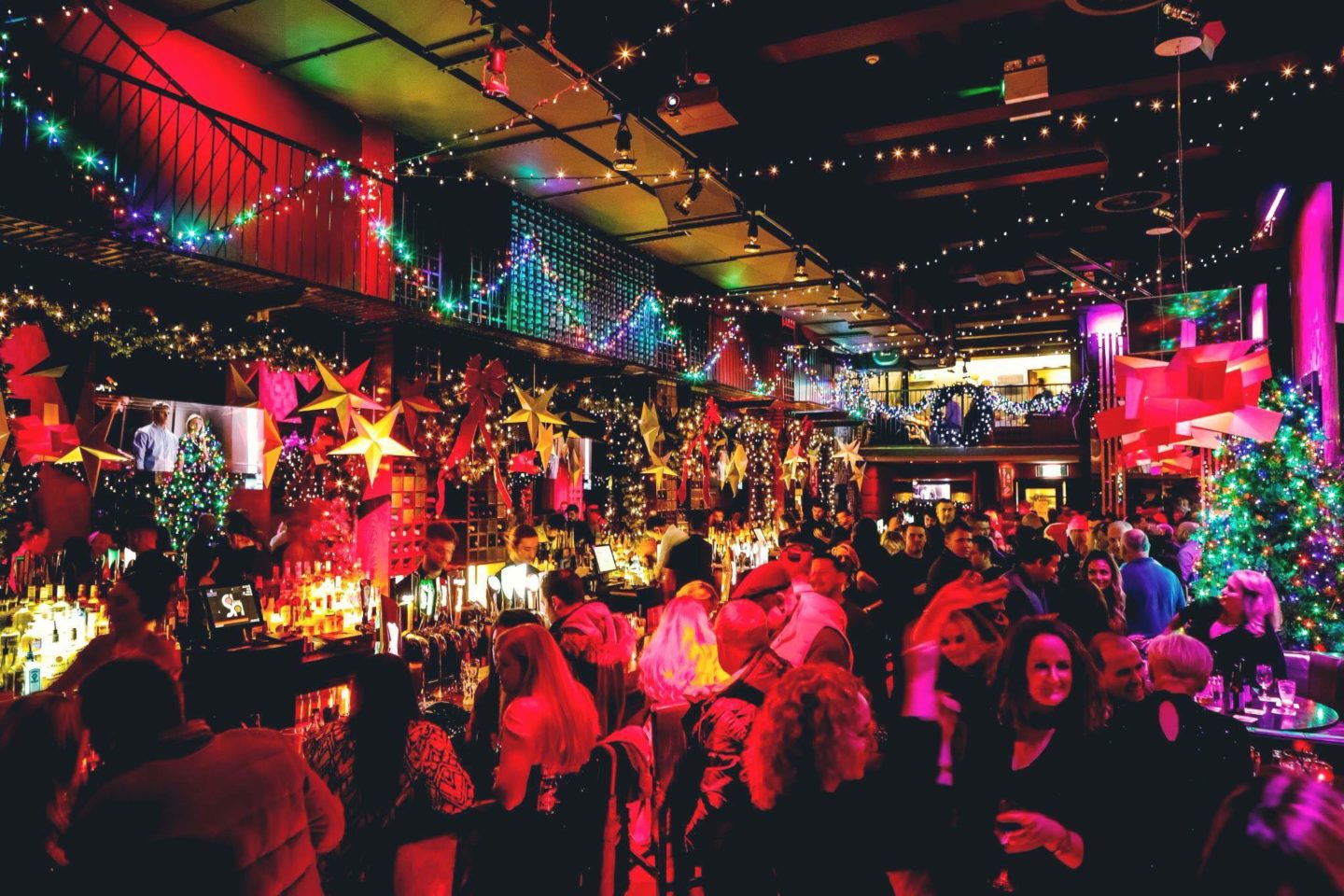 Chamber's Bar
One of the very last gay bars in Cork, Ireland left and an all-time favorite LGBT late-night club, Chamber's Bar radiates energy every night from Wednesday to Sunday. You'll find a host of themed nights during the week, from drag shows to karaoke! Weekends are when things really getting pumping – with DJs carrying your dancing feet through to the early hours of the morning.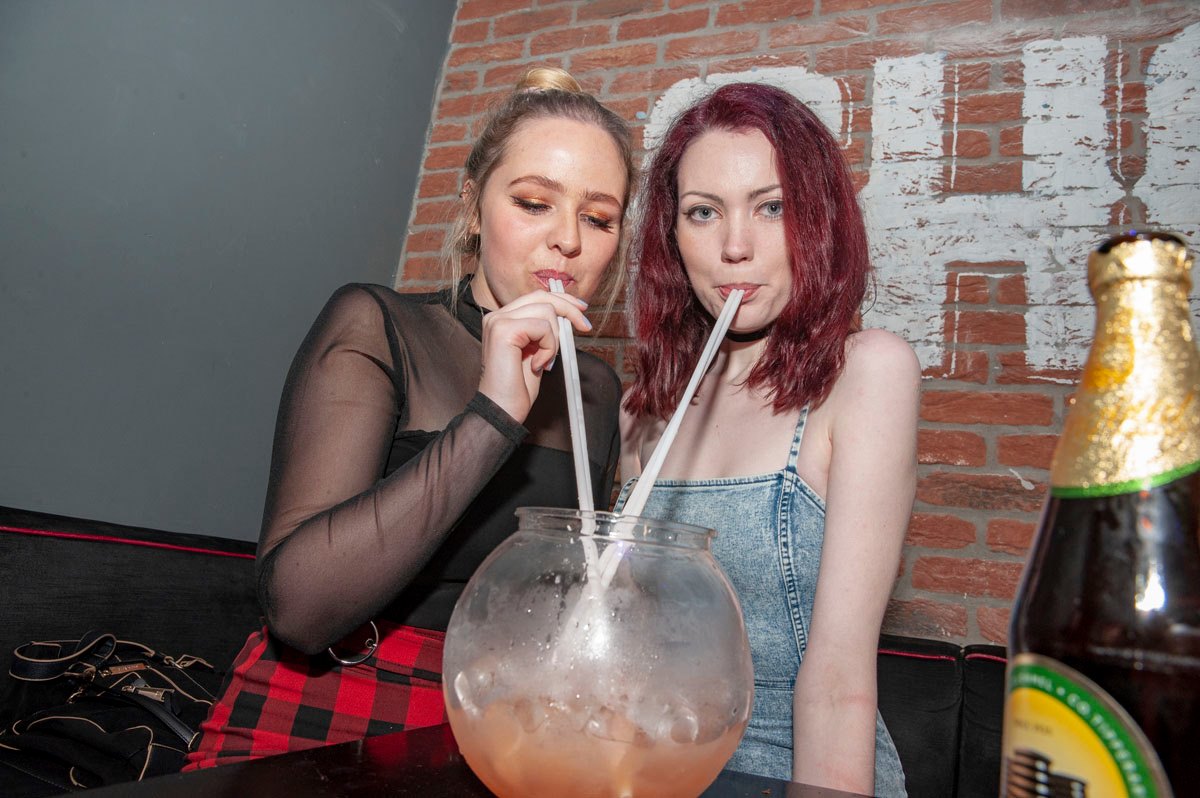 The Bowery
The Bowery is another versatile venue, with a lively club floor and a separate mellow rooftop bar. This allows you to easily slip between diva dance moves and a more chilled chat with new friends. You'll find a young, dynamic crowd here – and most know how to party right! With tasty drinks and talented DJs and live musicians, this is the ultimate party place in Cork.
Best Bars and Pubs in Cork
There is an abundance of watering holes spread throughout the city of Cork. From friendly, food-serving traditional pubs to the slightly more energetic bars that are strictly for booze and music.
The Welcome Inn
Set in one of the oldest (and last remain) tradition Irish bars, the Welcome Inn truly does welcome you in. While you won't find a raging party inside, you will find chatty locals, flowing pints, and a good dose of live music!
They have a wide variety of craft beers, some delectable whiskey options, and an always-smiling bartender. Whether you simply make a stop in for a pre-club drink, or you spend your whole night dancing to the bands' music, be sure to check this place out when in Cork.
Sober Lane
With the somewhat ironic name, Sober Lane invites party people to enjoy energetic music, and even grab a bite to eat while you're there. The bar hosts private parties, hosts events and gigs, and even shows sports games. Depending on the day of the week you're there, you may get to partake in one of the many fun themed nights held on specific nights.
Gallagher's Gastro Pub
A cozy pub with hearty meals by day, Gallagher's Pub transforms into a party house at night. Weekends bring live music from the resident Saxophonist and Percussionist, as well as some rad tunes courtesy of the superb house DJs.
The pub is named after guitar legend Rory Gallagher, and sits below the famous "Patrick's Hill". Its location is also central – allowing you to add it to your party night's itinerary while still fitting in some of Cork's other excellent nightlife attractions.
Dan Lowrey's Tavern
Dan Lowrey's Tavern is an ideal spot to stop off and line your stomach with some nutritious Irish food before hitting the busier pubs and clubs. Once the later hours come around, the bar does get busier – with louder music and heartier laughter. So you could easily stick around and enjoy!
The Long Valley Bar
This historic bar will make you feel as if you stepped back in time, and allow you to enjoy the nightlife in Ireland as it was so many years before. The Long Valley Bar is host to many musical acts and offers a comfy seat to travelers and locals alike. It has been open for many years and has grown in popularity with the times.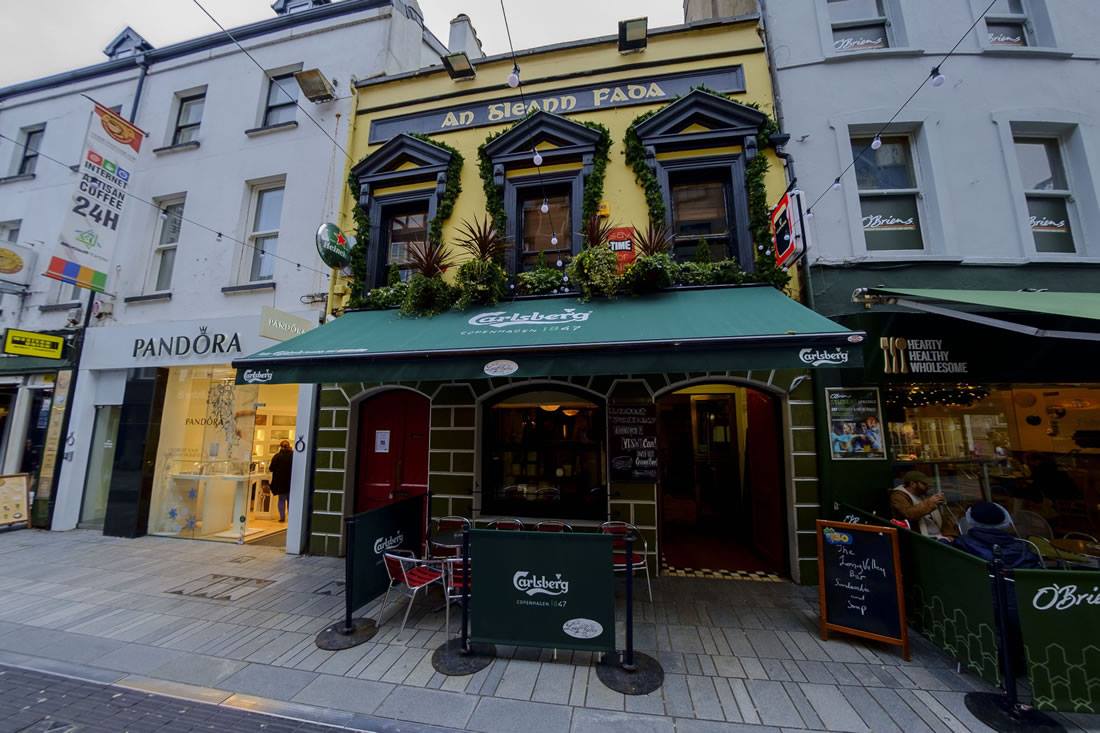 The Corner House
Perhaps a bit mellow for the professional party people out there, The Corner House offers a look into more traditional Ireland nightlife. With traditional Irish tunes in the early evenings, and local bands and singers entertaining until late at night. This is the perfect place to enjoy a good pint and chill.
Reardens
Reardens is the ultimate spot to be for an all-around good time. Whether you sneak off to a quieter spot in one of their smaller bars, or you opt to stay right in the middle of the energy and dance away the night. They have food, sport, music, and drinks! What else could you possibly need?!
Final Thoughts on Cork Nightlife
There you have it! The ultimate list of must-visit party places while visiting Cork. Of course, thanks to the Irish folk's love of social drinking – and being merry in general – this list is far from complete. If you're in Cork for an extended stay, or simply feel like some fast-paced bar hopping, why not make friends with a local?!
They can show you around, introduce you to their favorite spots, and enlighten you on the ways of the Irish. When you're done, be sure to share with us any spots you think should be on this list!
Like This Article? Pin it!