While visiting the Kingdom, most people make Killarney their hub largely because of its location. The stunning well travelled roads that make their way around and through Killarney are gems on the map of Kerry County and should be visited.
However, the charming town of Killarney has much more to offer than just another round of your average touristy sites.
If you are looking to be greeted by friendly faces, keen hospitality, quaint antique homes and savoury locally sustained food, look no further than the town of Killarney.
Top Things To Do in Killarney
Grab a scoop at Murphys Ice Cream
You don't want to skip a scoop of this ice cream while in Killarney. Murphy's Ice Cream is a family-owned creamery from the town of Dingle. What started as a small dream was nurtured with fresh ingredients and a passion to make the best ice cream in the world.
It sounds funny, but having ice cream here is one of the best things to do in Dingle.
The most unique thing about Murphy's Ice cream is that Sean and Kieran are always concocting new flavours and are never afraid to try out unconventional ingredients. Some have paid off like their candied chili pepper flavoured ice cream whereas others, not so much (looking at you smoked salmon ice cream). Don't miss stopping by Murphy's for a cool treat!
Explore the quaint villages on the Ring of Kerry Drive
You can't come to Killarney and miss out on driving one of the most scenic routes in Ireland. If you are driving the Wild Atlantic Way, you will be traversing along a large part of the Ring of Kerry.
The real jewels of the "The Ring" are the small towns and villages that you get to pass through during your drive on the route. One of the best things to do while travelling the route is to head to Valentia Island and stop in Portmagee.
This colorful fishing village is worth checking out as it gives you insight into the rural Irish fishing life. You can also catch a boat from here to the famous Skellig Michael.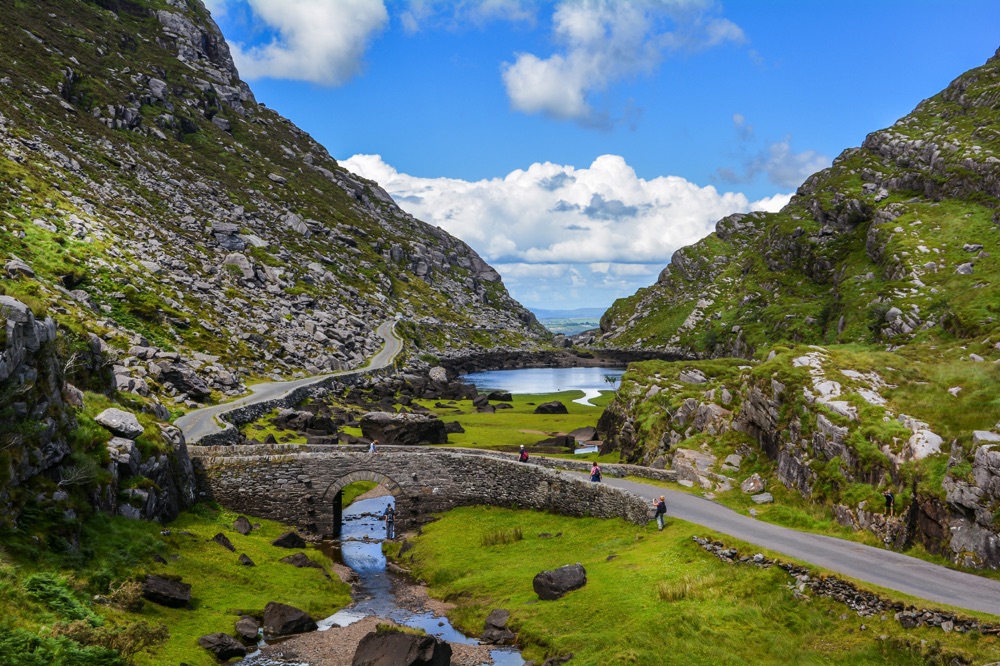 Climb the Great Skellig
Although admirable from afar, if you are lucky in the summer you can get a chance to hike Skellig Michael. Deemed a UNESCO World Heritage Site due to the monastery that lies atop this giant crag, it is highly worth making the trip out to this solitary site to view the well-kept ruins.
We wrote a whole guide for those wanting to visit the mysterious Skellig Islands which you can find here!
Go Horse Back Riding through the fields of Killarney National Park
Join Killarney Riding Stables as they take you on a scenic journey around Killarney National Park. One of the most popular things to do in Killarney is visiting the National park so why not add some excitement to your day.
Don't worry, you don't need to be an expert to ride these gentle horses. The friendly staff will help ensure you have an unforgettable experience.
If you are lucky, you might even spot some of Red Deer that roam around Killarney National Park.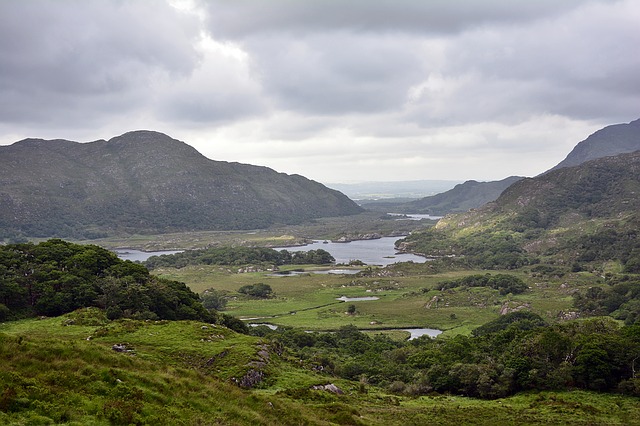 Tour the Grounds of Ross Castle by Jaunting Car
One of the most unique things to do while in Killarney is a jaunting car ride. This classic mode of transportation will take you back to a time in Ireland's history before motor vehicles were introduced. Although there are many places you can go via carriage, Ross Castle is the perfect destination.
The charm of the 15th-century home paired with this traditional mode of transport will whisk you away into another era. Check out Tangney Tours to choose your next jaunting car experience!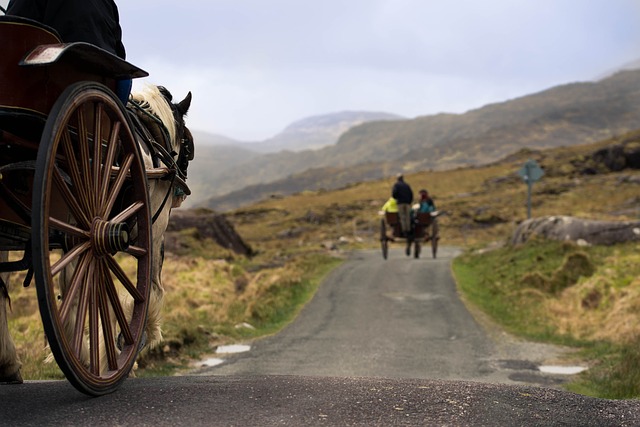 Kayak atop a lake
If watersports are more your thing, hop in a kayak to get an up-close and personal experience with the incredible Lough Leane. This is the largest of the lakes located in Killarney National Park and is travelled quite commonly to get to Innisfallen Island.
If you have a chance to go on a sunset paddle, do it! That is when this Lough Leane shows its true beauty and is the most picturesque. The still lake transforms into a giant mirror and reflects the astounding scene before your eyes.
Picnic on Innisfallen Island
Whether you choose to paddle here yourself or hire a boat to cross the lake, Innisfallen Island is a must-see spot while visiting Killarney. This island is named after Innisfallen Abbey, the ancient monastery ruins that you are greeted with as soon as you arrive at shore.
The best way to enjoy this small, magical island is to roam off the path and find a nice spot to enjoy a small picnic. There is a trail on the island however, it shouldn't take you too long to travel it so why not find a comfy place to enjoy some snacks.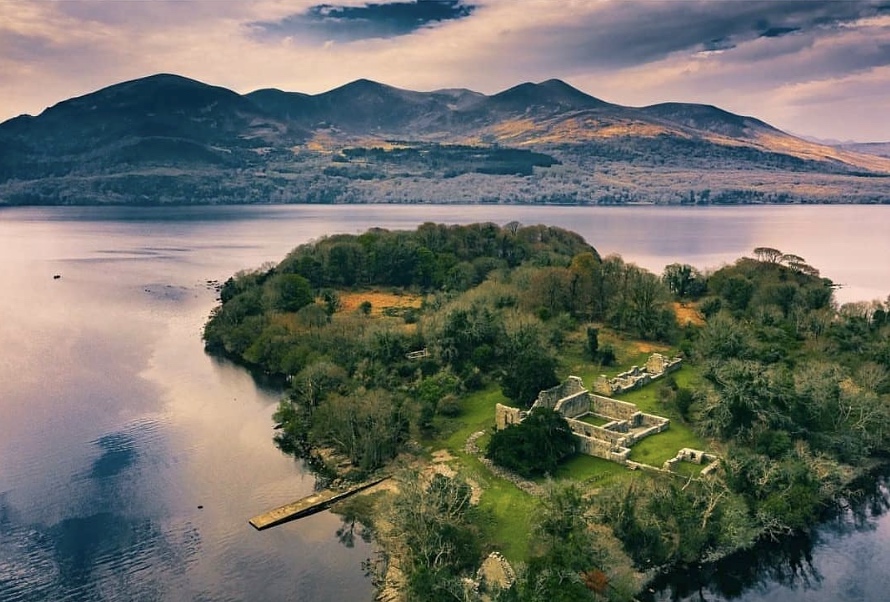 Discover Traditional life at Muckross House
This list wouldn't be complete without adding a visit to Muckross House to it. Muckross House is a Victorian building preserved in impeccable condition and is accompanied by a garden and traditional farm. You can take a tour of the farm which resembles what farm life was like in the 1930s and 1940s.
Once you are done exploring the grounds, enjoy lunch or dinner at the Garden Restaurant while taking in the scenery of Killarney National Park.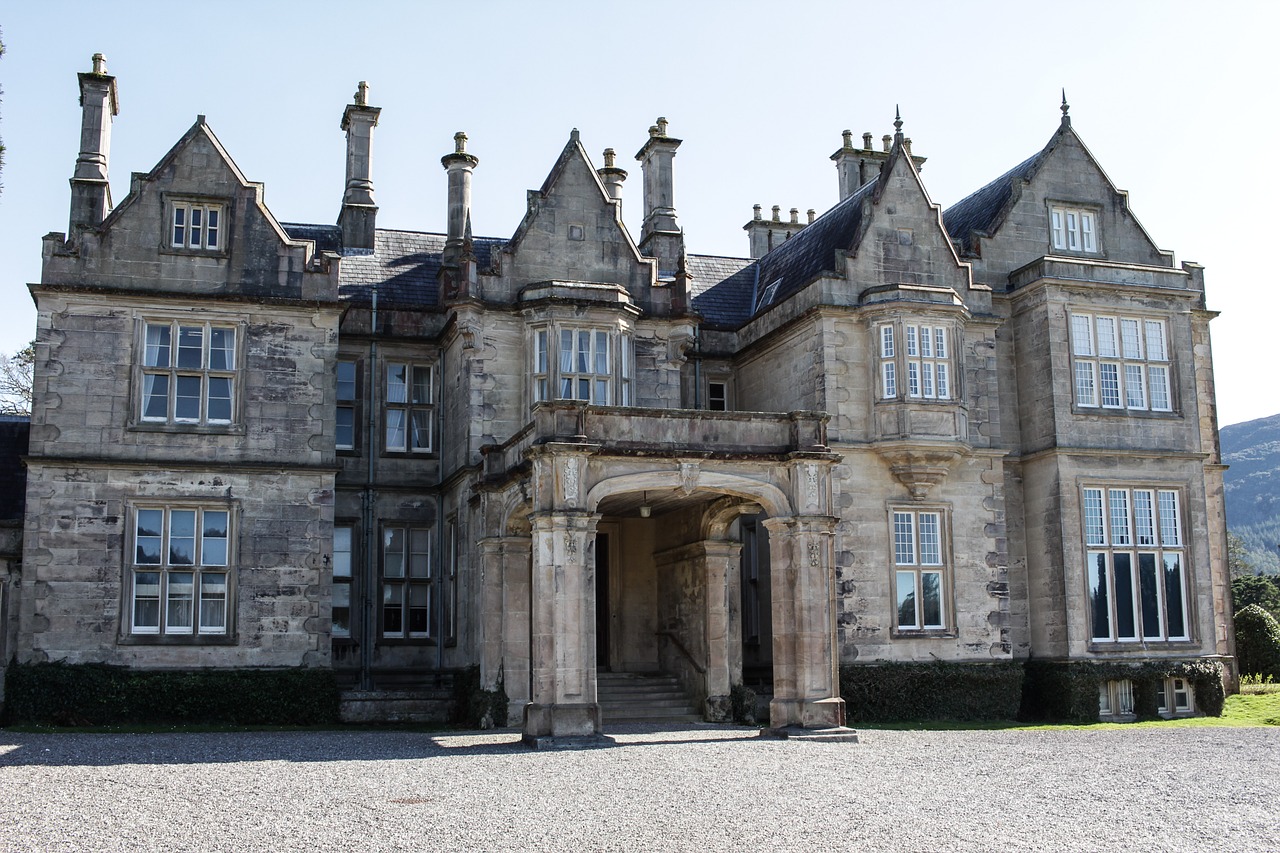 Explore Middle-earth in Killarney at The Shire
For all those Lord of the Rings fans, this pub was made for you. Killarney's own little slice of Hobbiton is the perfect place to unwind after a long day while enjoying some of their themed beverages such as "The Ginli", a strong ode to the dwarf warrior with a touch of gin.
If you can't get enough of The Shire, they also provide accommodations. Although this shire is not located in Middle-earth, it is centrally located in Killarney which makes it an excellent place to rest.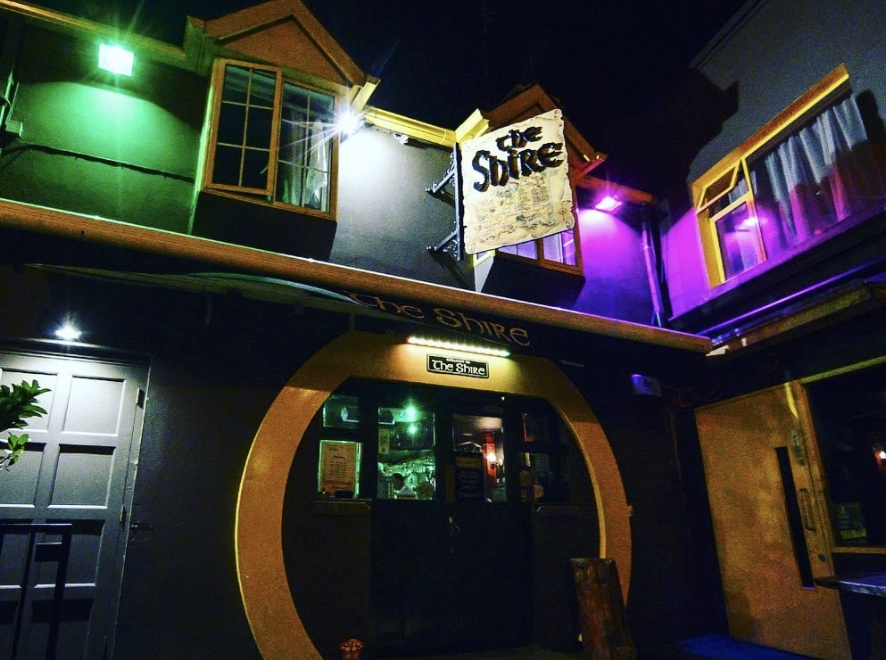 Hike up Ireland's Tallest Mountain
The most exhilarating thing to do in Killarney is hike Carrauntoohil, Ireland's highest mountain. Starting at Cronin's Yard, the shortest route is passing through the Devil's Ladder and takes an average of 6 hours to reach Carrauntoohil's peak.
To say that the views here are incredible is a huge understatement! It is so amazing that it easily made our list of the Best Hikes in Ireland.
Kerry Climbing offers different routes depending on your time and fitness level. They even have an option that passes the Gap of Dunloe, which is another must-see for outdoor enthusiasts.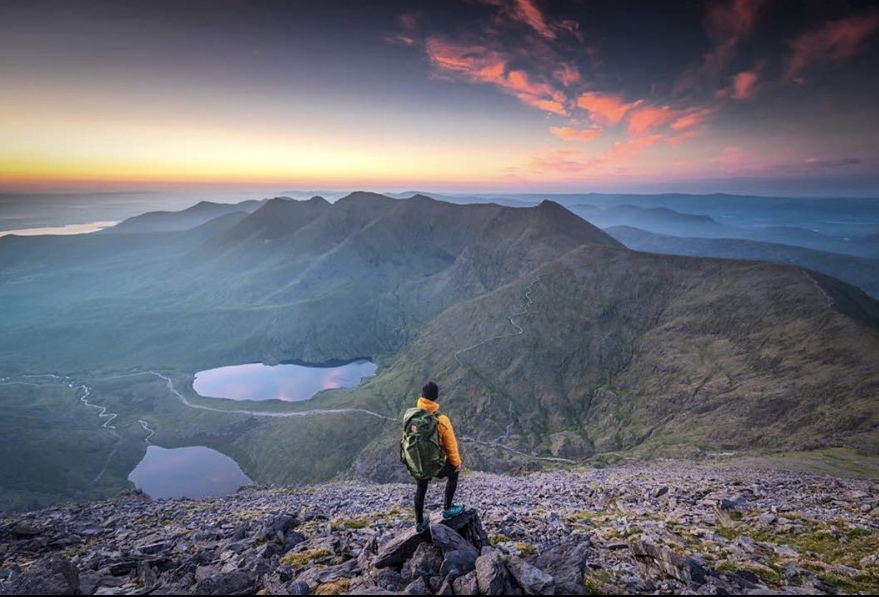 Treyvaud's
You know you are in the right place when you are in front of Treyvaud's mustard-colored shop. Whether you choose to stop by for lunch or dinner, you are in for an exquisite dining experience.
I can't resist a family restaurant and Treyvaud's is the perfect example of a traditional Irish welcome with delicious dishes.
Treyvaud's is well known for serving international dishes with a local touch. If time permits, you must head to Treyvaud's for their special lunch menu on Sundays.
And if you can't get enough when you leave, Paul Treyvaud has a cooking channel on YouTube so you can learn some of their mouthwatering family secrets.
Clear your mind at Angsana Spa
Some days you just want to purely relax during vacation. Adventuring is fun and all but the body gets tired and what better way to pamper yourself than a visit to Angsana Spa in the luxurious Brehon Hotel.
With expertly trained masseurs who have travelled from Thailand, you know you are in for a full treatment of rejuvenation. Customize your experience with one of their special treatments such as the "Invigorate" package or hideout in the Vitality Suite while you rest and clear your mind.
Party with the locals at John M. Reidy's
What once was a locally owned sweet shop has been transformed into the place to hang out from day to evening. By day, JM Reidy's offers a delicious brunch menu and a quaint coffee shop aesthetic. However, stop by Reidy's at night to sing with the locals and sip on their tasty cocktails.
The best drinks to try while enjoying your night at Reidy's are the "Bon Bon" or the "Mrs. Reidy"; both beverages that pay homage to the sweet shop's roots.
Stroll down Main Street to check out the Colorful Shops
If you are looking to pick up some trinkets for friends and family back home, then you want to peruse the stores on Main Street. Not only will you find unique gifts to take home, but all the darling mom and pop shops are irresistibly charming and create the perfect Insta-worthy backdrop.
Make sure to stop at The Irish Pub Shop, a souvenir shop that stocks locally made goods. You also won't want to skip Granda Charlie's Auld Sweet Shop; an authentic family-owned candy shop with all the bon-bons you could every desire and a secret Willy Wonka staircase.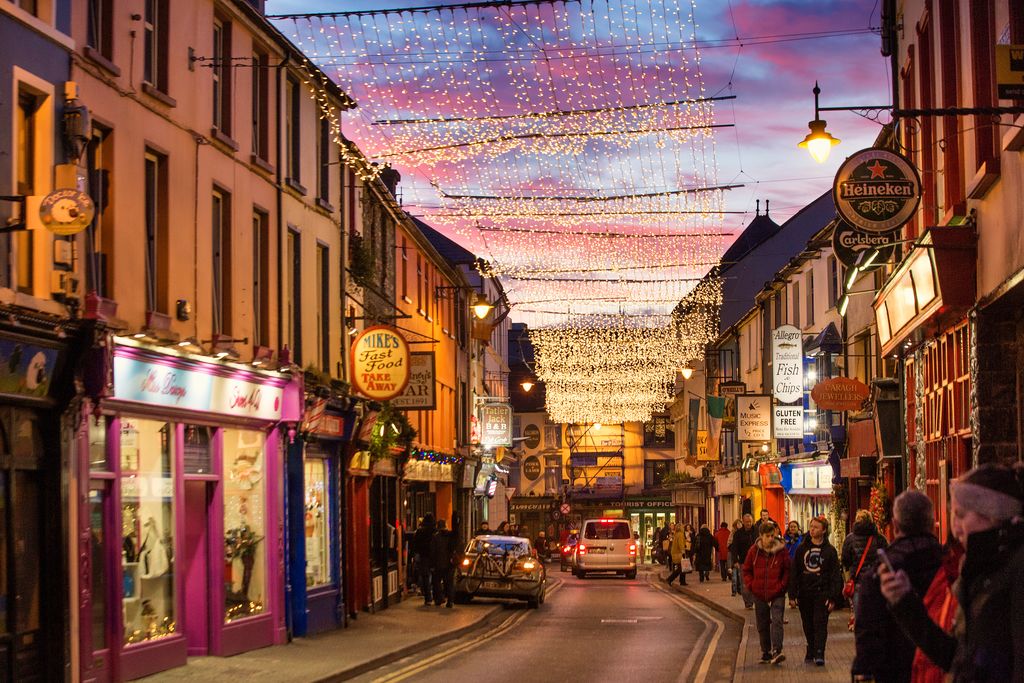 Try Bricin's Boxty
For two decades Bricin has been welcoming patrons to dine in its Celtic inspired restaurant. If you are looking for some traditional Irish food, Bricin is where you need to be. Anything on their menu could instantly satiate your hunger but their specialty is the Killarney Boxty.
A traditional Irish potato pancake with your choice of filling. Chicken or ratatouille? Prawns or salmon? Are you a vegetarian? Don't worry because they also offer three different veggie options. There is something for everyone and you don't want to miss out on this unique culinary experience.
Learn about the local tales on a Killarney Ghost Tour
My last recommendation involves getting spooked while learning about some of the local folklore. Enjoy a fascinating evening visiting Killarney's most haunted places while your guides weave spine-tingling tales.
The Original Killarney Ghost Tours hosts the scariest of experiences and is definitely a unique thing to do that you don't want to skip on your visit.
The tours are seasonal so make sure you check their website to book your tickets in advance!
Where to Stay in Killarney
There are so many incredible places to stay in Killarney that will fit anyone's budget. Most of the buildings in this quaint town have been preserved and restored from the early 1900s and exude a warmth and kindness native to the town of Killarney. Whether you stay in a luxurious castle or cozy hostel, you will sleep comfortably
The Killarney Royal
If you want to stay in the heart of the city and get a little taste of royalty, The Killarney Royal can satisfy your needs. This elegant boutique hotel is well known in the city to provide lavish rooms, fine dining and 5-star service.
The Killarney Royal is part of Ireland's Blue Book, an organization you can trust holds its collection of hotels up to the best standards. Click here to book.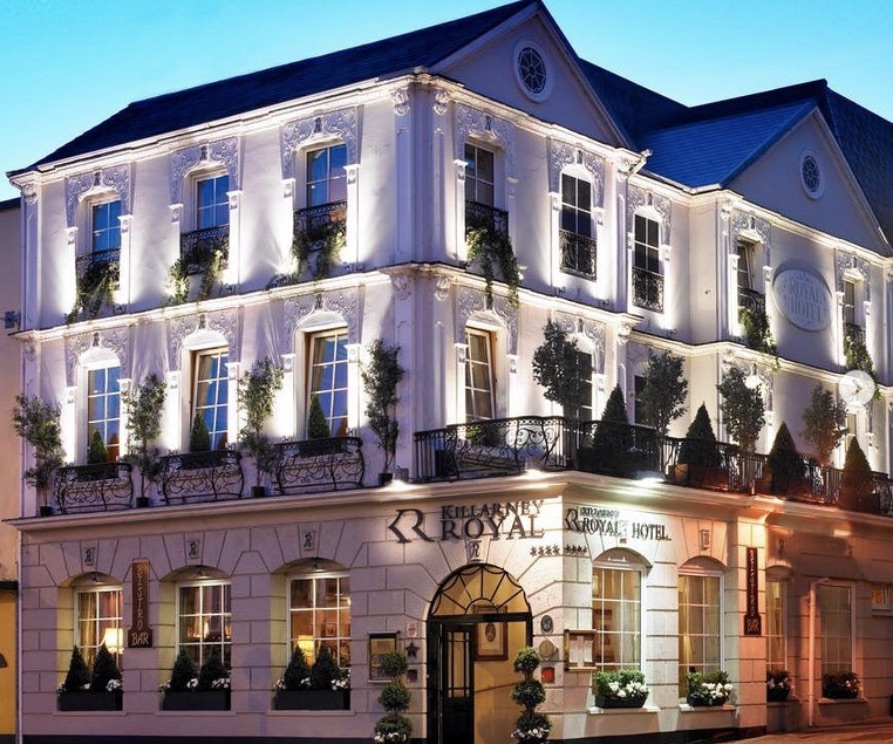 The Lake Hotel
One of the things you should do while in Killarney even just for a night, is staying in a hotel on the Lough Leane. Imagine waking up to the most breathtaking views of the lake while enjoying your breakfast at The Lake Hotel's award-winning Castlelough Restaurant.
Not only is the dining experience superb but the comforting rooms are the perfect place to unwind. This family-owned hotel has perfected hospitality and is ready to guide you on your adventures in Killarney National Park. Click here to book.
Friar's Glen
One of the best things about Killarney is that it is filled with gems in the form of charming Bed & Breakfasts. Friar's Glen offers a homestay experience with warm hosts on a gorgeous estate. Its well-kept lawn attracts local deer and shares a view of Killarney mountains. Click here to book.
After breakfast, head down the street to tour the incredible Muckross House.
Black Sheep Hostel
If you are looking to experience Irish hospitality but are on a backpacker's budget, Black Sheep Hostel is the perfect place for you. Located just a short walk to the city centre, this old 19th-century townhouse has been reworked into a cozy eco-hostel.
You can easily access the city for some shopping or head to Killarney National Park for adventure. When you are done, chill out in one of the hammocks they have in the back next to their garden.
Now You Know What To Do in Killarney!
As you can see, there are so many exciting things to do in Killarney. There is something for everyone here and you would be remiss to skip this city while visiting Kerry. Did we miss anything? Let us know in the comments.
See our Best Killarney Articles:
Like This Article? Pin it!