Planning a trip to one of Ireland's foodie capitals? Be it listening to some traditional music, buying local art, or eating some of the best seafood in Ireland, here's our pick of the top things to do in Dingle.
If we've forgotten anything, or you have your own personal favourite, please let us know!
VIDEO: Dingle Peninsula Road Trip
Dingle Town and the peninsula is one of the best places to visit in Ireland. There are many cool places to stay during your trip.
Here's our list of the top 20 best things to do in Dingle!
1. Listen to Trad Music at O'Flaherty's
You can't travel to Dingle and not spend at least one of your evenings listening to trad music. While there are many great pubs in Dingle, many of which you'll find on this list, O Flaherty's is one of the best spots for live music.
Located close to the pier, this authentic and charmingly rustic pub will have you coming back through that red door many nights a week! No matter the weather in Ireland, visiting a pub is always a good bet.
There's memorabilia all over the walls, kegs have been transformed into tables and even the exterior of the pub is pretty much a photographer's heaven. Wondering what to do in Dingle in the evenings? This is a good bet.
📍Address: Bridge St, Dingle.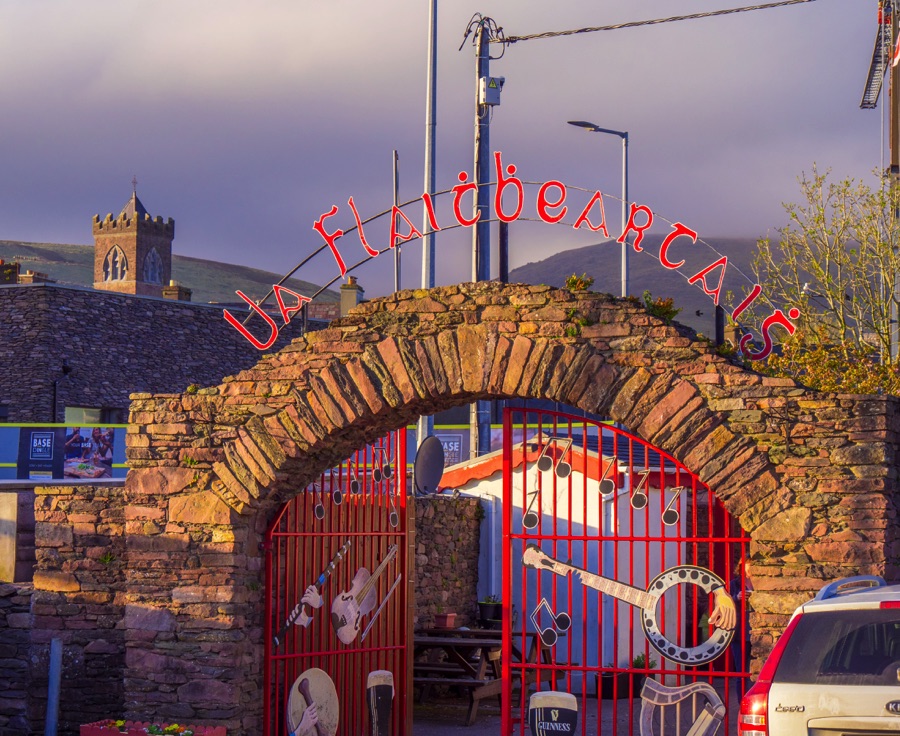 2. Pay a Visit To Diseart
Diseart is a centre for spirituality and culture in Dingle. Founded in 1996, in the middle of an Irish-speaking area on the Dingle peninsula, Diseart aims to promote research, courses and cultural activities in all areas of Irish Spirituality and Celtic Culture.
Even if you visit just to admire the beautiful Harry Clarke windows, it will be worth the visit. If you're an aspiring artist you can even apply for their "Artist in Residence" program. More info on their website here.
📍 Address: Green St, Dingle, Co. Kerry, Ireland
3. Drive to See Gallarus Oratory
The Gallarus Oratory is by far one of the most unique places to see in Kerry. This ancient stone church, which historians have still been unable to date, is a beautiful example of a traditional old Irish stone church, that some say dates back to the 12th Century.
In the past, it was also used as a shelter for pilgrims, referring to anyone coming to the area from outside the Dingle Peninsula.
The Oratory is a beautiful sight to behold, standing proud on a hill surrounded by rolling green fields and old stone walls. This is one of the top Dingle attractions you won't want to miss.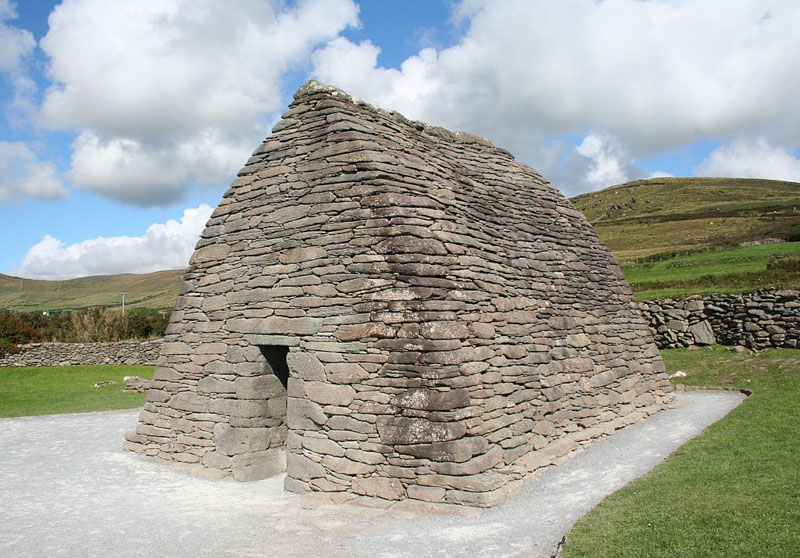 4. Walk Up to Eask Tower
If you fancy a brisk walk and the reward of beautiful views of the harbour, then walking up The Eask Tower is a fun afternoon activity in Dingle.
The Eask Tower is a solid stone tower located on top of Carhoo Hill, over-looking Dingle harbour. The tower was built in 1847 in order to guide ships and boats into the mouth of the harbour, and has remained on the hill ever since.
It's about 4km west of Dingle and a good hike, so make sure to dress appropriately.
📍 Address: Carhoo West, Co. Kerry, Ireland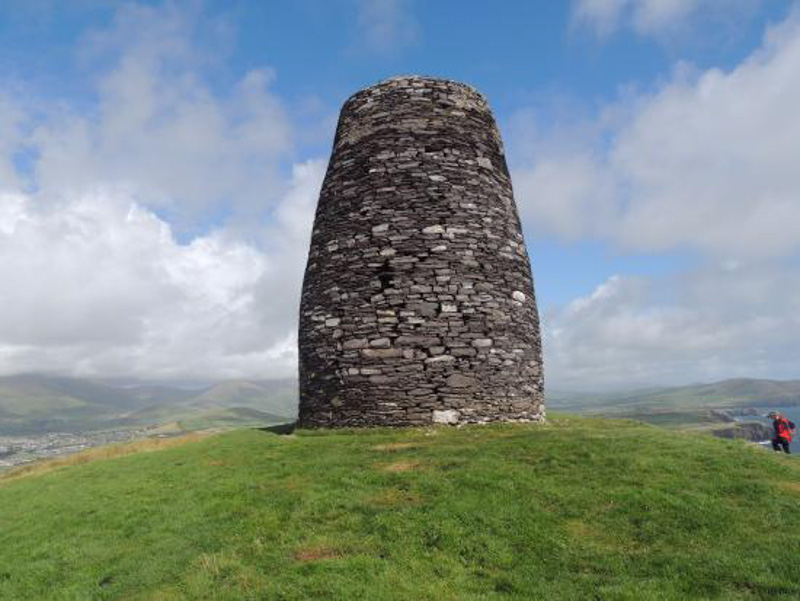 5. Admire The Art at Dingle Artworks
In the mood for a little art? Whether you're just window shopping or fancy buying some local art to bring home with you, a visit to Dingle Artworks is one of the best things to do in Dingle during a lazy afternoon.
Located on Green street, this small art gallery is owned and run by resident artist June McIntyre who exclusively paints her local surroundings.
Skilled in silk painting, batiks, watercolours, and botanical flower paintings, her art really showcases the Dingle Peninsula and is a treat to look at.
📍 Address: Green St, Dingle, Co. Kerry, Ireland
6. Do a Boat Trip with Fungie the Dolphin (one of the best things to do in Dingle!)
Update 2022: Sadly, Fungie hasn't been seen since 2020 and is missed by many.
Ahhh Fungie. Dingle's most famous resident for many decades now and always voted one of the top things to do in Dingle. Dingle's friendly dolphin remains one of the biggest attractions, and heading out in a boat to catch a glimpse of the dolphin in the harbour is an incredible experience.
In summer, if you're feeling brave, you can even go swimming with Fungie. To organize a trip, check out this tour and get up close and personal with Fungie the dolphin for just €16 per person. This is a great tour as you're guaranteed to spot Fungie!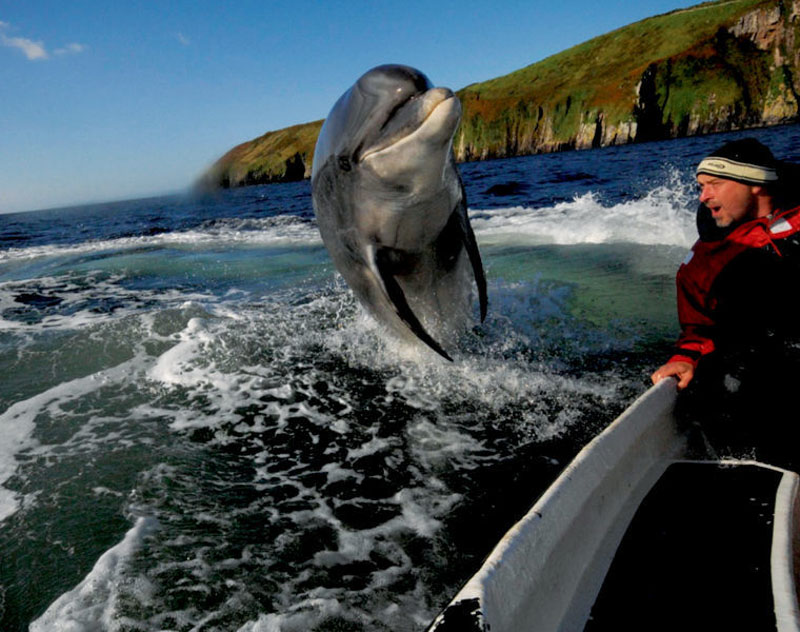 7. Breakfast at Pantri Cafe
If you only go out for breakfast once while in Dingle, then a visit to the amazing Pantri Cafe is a must.
It's pretty small, and it's easy to miss if you don't know where it is, but once you're inside and have ordered yourself their mouth-watering Eggs Benedict or some locally sourced Jack McCarthy Black Pudding, you'll know why we love it so much.
📍Address: Lower Main St, Grove, Dingle, Co. Kerry
8. Enjoy Fresh Lobster at The Half Door
Looking for the best place to eat freshly caught lobster or Crab bisque in Dingle? The Half Door restaurant on John Street is the place to eat.
This is a real treat if you're looking for someplace memorable to have dinner — and while the food is obviously sensational, it also has the added bonus of friendly staff in a casual dining setting. Well worth a visit while in Dingle!
📍Address: 3 John St, Gortonora, Dingle
9. Go Surfing in Brandon Bay
Many people think Inch Beach (which is a very beautiful stretch of coastline) is the best beach for surfing, but the experts have told me that Brandon Bay is actually the best spot near Dingle.
Brave the water with a wetsuit and board to try your hand at surfing, a trip to the beach should be on your Dingle bucket list.
You can book a lesson with Dingle Surf Shop (with an instructor who has been surfing since he was 8 years old), and no experience is required.
Safety is their top priority (and having fun), plus all of the equipment is included. Click here to learn more about surfing — one of the more exciting Dingle activities you can partake in.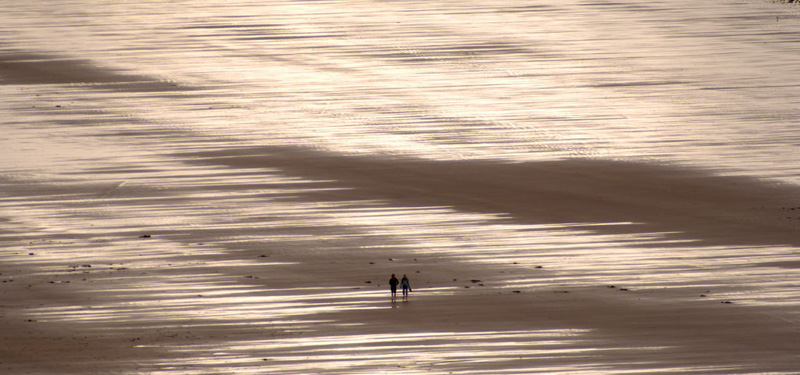 10. Taste Some local brews
Want to taste some locally brewed Dingle beer? A visit to Dick Mack's Brewery should be on your list of things to do in Dingle.
Part of the very famous Dick Macks Pub, which we included in our "top places to visit in Kerry", this Brew House dates back to the 1850s and is now open year-round.
They've only been running brewery tours since last year, but you'll find many of their brews in the local pubs around town. They also have some food trucks and serve up some mean pizza on site. More information here.
📍 Address: 47 Green St, Dingle
11. Drive the Slea Head Loop
One of the most beautiful drives in Ireland actually starts from the centre of Dingle. In fact, I would argue that many of the great drives pass through here but let's just concentrate on one for now.
The Slea Head Loop is by far one of the most famous drives in the area (and is part of the Wild Atlantic Way), following the peninsula out as far as the spectacular Slea Head and passing by the picturesque Dunquin Harbour on its way back.
The Dingle Peninsula is about 30 miles (47km), and you drive it clockwise.
This route is a photographer's playground and will show you parts of Ireland that you previously only dreamed about or saw in postcards. The drive is best done with your own wheels, but of course, you could always hop on a tour to see this stunning part of Ireland. Check out this great tour.
Wondering where to stay on the Dingle Peninsula? Read our guide on where to stay in Dingle.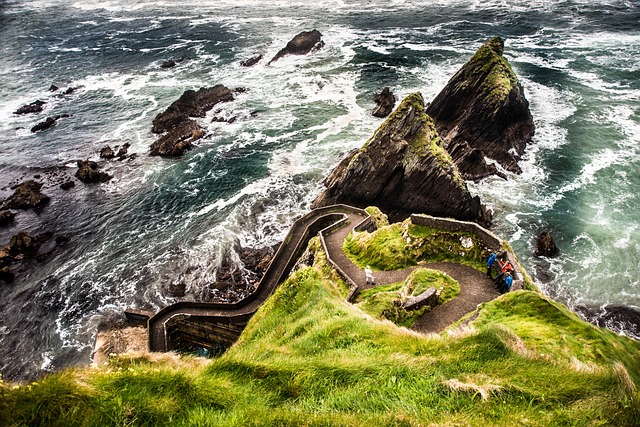 12. Drink in a Hardware Store at Foxy John's
Granted, we've listed quite a few great pubs on this list and we would hate for you to think all you should do in Dingle is crawl from bar to bar but, BUT, there really are so many gems to visit that we simply have to share our favourites with you.
The funny thing about many of Dingle's best bars is that they date back many years and have had two main purposes for as long as they've operated.
Foxy John's is a great example, as it is still to this day half hardware store and half traditional Irish pub. Only in Ireland will you find such authentic gems. This is a highly recommended place by us and our local friends, and definitely one of the most unique things to do in Dingle!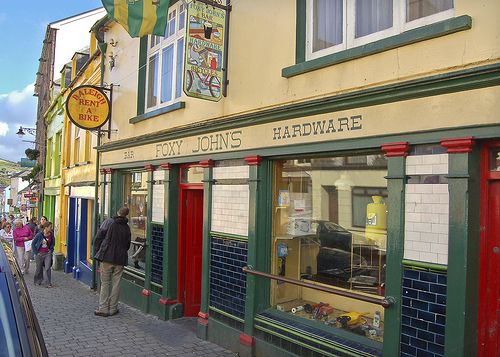 13. Eat Ireland's Most Loved Ice Cream
How this small ice cream shop from Dingle become Ireland's most loved ice cream is a true success story.
While you can now take a short detour from Grafton Street in Dublin or on High Street in Galway to get your hands on this creamy goodness, it will never taste as good as the real deal down in Dingle.
Murphy's handmade ice cream is now a household name in Ireland and is loved all over. Our favourite is probably the seacláid, how about you?
📍 Address: Strand St, Dingle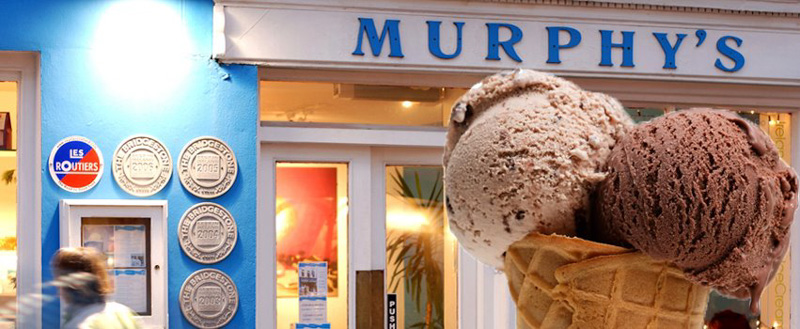 14. Visit Minard Castle
Dating back to the 16th century, the ruins of the Minard Castle are one of the more off-track things to do in Dingle. While there's not much left of what used to be a 4 story castle, this is still a very intriguing place to visit.
The ruins are on private property so you can't actually get close to them. However, the castle has a storm beach at the base if you time your visit for low tide when the large boulders are exposed, you can walk on them to get closer to the ruins.
The Minard Castle is an enjoyable 20-minute drive from Dingle. Click here for directions.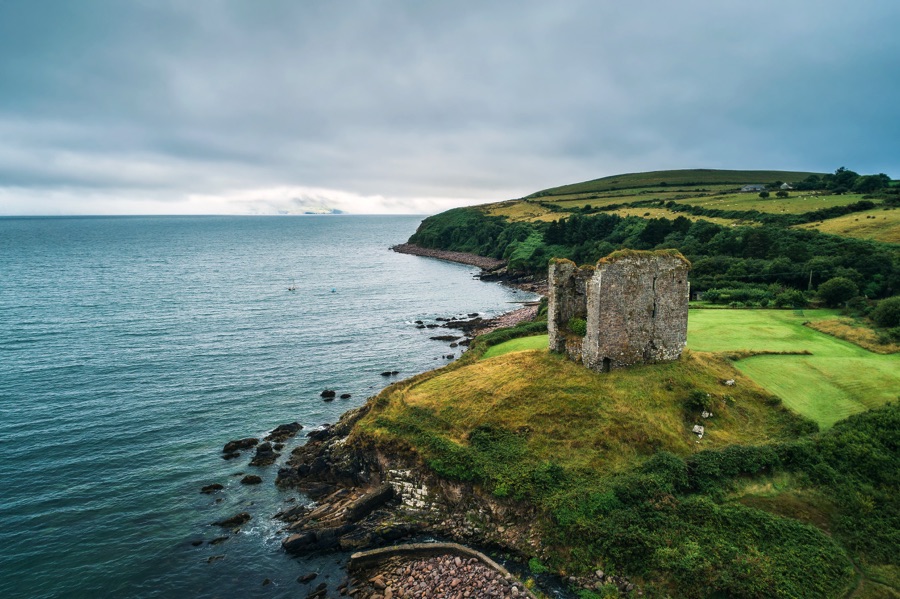 15. Devour Some Seafood at The Boatyard
While there are lots of great seafood restaurants in Dingle, The Boatyard is probably our favourite for a fancy night out. The decor is bright and beautiful, the seafood is sensational and the location and those views really are unbeatable.
Whether you're looking for something simple like Fish and Chips or a bowl of freshly caught Mussels from Dingle harbour — the food here is melt in your mouth delicious.
The Crab Claws with a Galway Hooker bay, ideally consumed outside in the sunshine, would be our idea of heaven.
📍 Address: Strand St, Dingle
16. Have a Few Pints at John Benny's
Ahhh John Benny's. One of our all-time favourite watering holes in Dingle and a top choice with many other blow-ins too.
This cozy pub that serves up perfect pints, great pub food, and a great atmosphere, is the best place to start your night on the town. Expect some live trad music and a welcome like no other.
📍 Address: Strand St, Dingle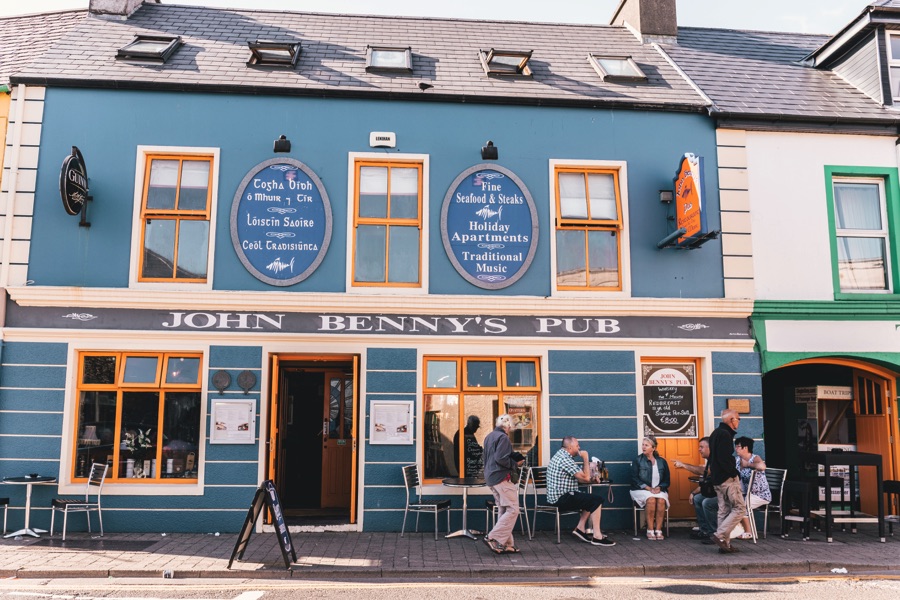 17. Attend the Dingle Food Festival
One of the biggest festivals of the calendar year and a great way to sample traditional Irish food. If you're wondering what to do in Dingle in October, attending the Dingle food Festival is a top choice!
Many travel writers in the past have named Dingle the foodie capital of Ireland, and once you've spent some time at the food festival you'll surely realize why.
The festival takes place on the first weekend in October, with the exact dates changing yearly. You can follow the festival "Taste Trail" to discover all the best bites. We're drooling just thinking about it…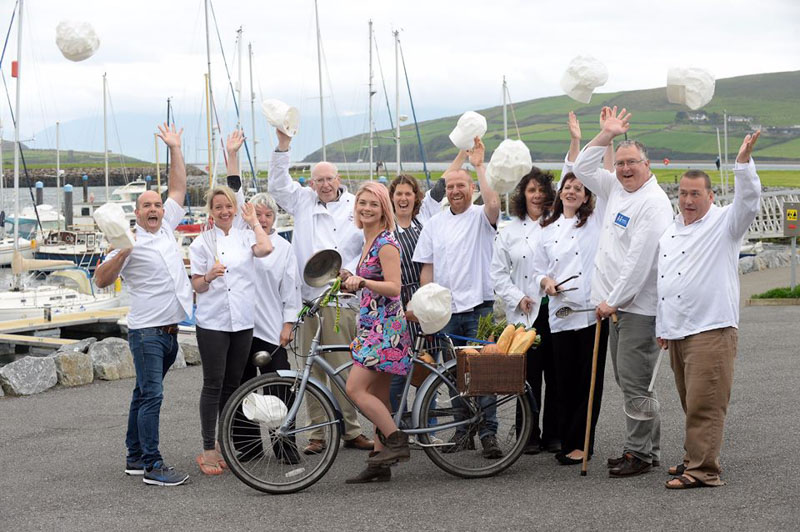 18. Go For a (Long) Walk
If you're into hiking, Dingle (and Ireland as a whole) is the place for you. The country is known for some epic hikes through the picturesque countryside.
If you're reasonably fit, have about 8 days to spare, and are travelling to Ireland in the summer, then hiking the Dingle Way is one of the best activities around.
One of the great aspects of this hike is that you don't need to carry a bunch of food and camping gear. There are towns within two hours of one another, so you'll have a place to eat and sleep. Of course, you'll still need to be properly prepared and have proper equipment and provisions.
This complete circuit of the Dingle Peninsula is about 180 kilometers long and starts and finishes in the town of Tralee. The scenery on this hike is incredibly diverse — walk the foothills of Slieve Mish, cross the shoulder of Mount Brandon, and experience the wild waves of the Atlantic at Slea Head.
Enjoy peaceful settings, ancient ruins, and quiet beaches as you hike the Dingle Way. Click here for more details about this adventure.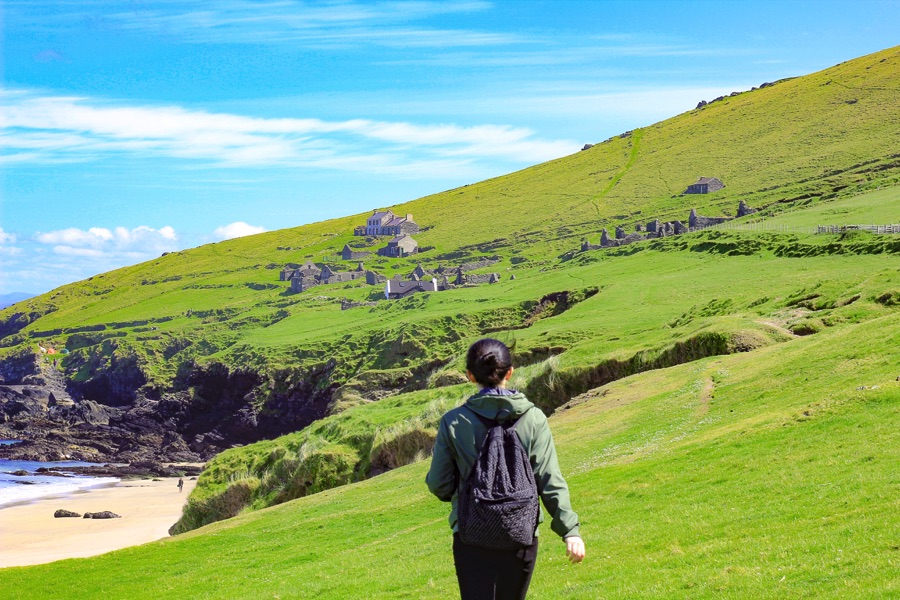 19. Try Your Hand at SUP (Stand Up Paddleboarding)
After all that food and drink, it's time to get active in Dingle. SUP is something that takes a little bit getting used to, but once you're up on the board, it's an experience like no other. The guys at Dingle Surf Shop run fun SUP tours and classes in the bay.
Even if you've never tried it before, that's fine, as they cater to beginners as well. Paddle by the rugged, rocky coastline while breathing in the fresh Atlantic air.
20. Take a Cooking Class
There are so many tasty meals in Ireland. Learn how to cook some of them and show them off to your friends when you get home! The Dingle Cookery School has numerous classes on offer, ranging from knife skills and butchery to cooking traditional Irish food and baking bread.
These fun classes are suitable for all levels of cooking. The best part? You get to eat your creations at the end. Joining a cooking class is one of the top things to do in Dingle when it's raining outside. Click here to learn more.
Now You Know What To Do in Dingle
While many travellers think of Dingle as a stopover during their Wild Atlantic Way drive, it really is a place you could spend some time. Enjoy the live music, tasty food, stunning scenery, and overall vibe of this little town of 2,000 friendly people.
Saunter down the streets, stroll along the beaches, and enjoy the many day trips from here. Add a couple of days in Dingle to your itinerary, you won't be disappointed.
Anything we missed? What would you add to this list of things to see in Dingle?!
Like This Article? Pin it!