Ever wondered where to go in Ireland to truly experience the Irish culture? Look no further than Galway, a scenic coastal town that is filled with loads to do! A weekend in Galway is the ideal way to get introduced to the culture of Ireland.
Galway is the perfect weekend destination in Ireland because it's small and is located near many other top places to visit in the country. From Galway, you could easily visit almost any other part of western Ireland because of how well-connected it is.
During my semester spent studying abroad in Dublin, I visited Galway for a few days and loved it. This city is unlike any other in the country, and I'll forever have a soft spot for it in my heart.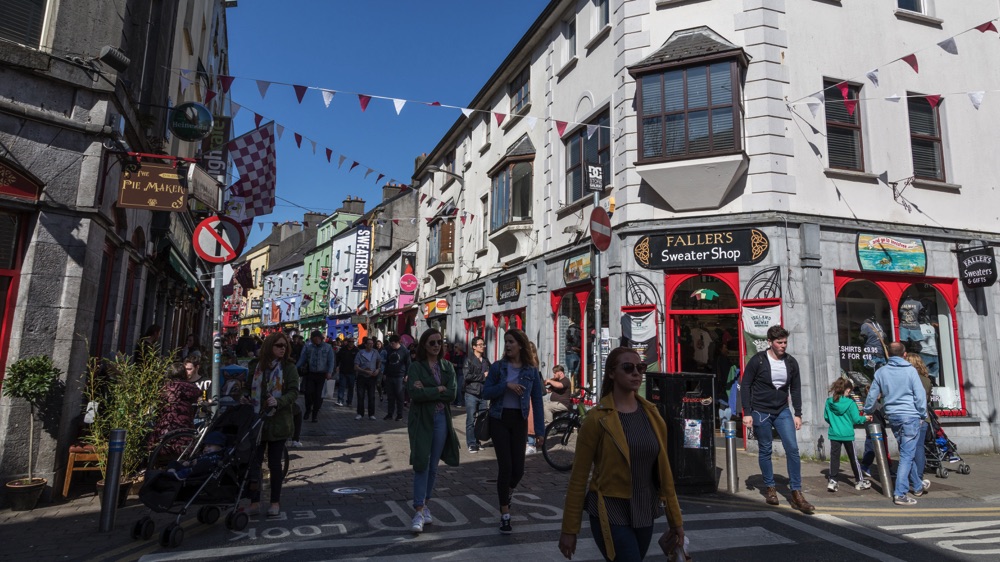 Here's how to spend 2 days in Galway
Of course, if you have a long weekend to spare, 3 days in Galway would be ideal. But, don't worry, there are many things you'll be able to see and do with just a couple of days in the city.
Day 1 in Galway
On the first day of your weekend in Galway, Ireland, you're going to learn more about the city's history and culture. The best way to do this is to start your day early. Even though Galway isn't a huge city, there's a lot of ground to cover in a weekend!
Morning
The best way to start your first morning in Galway is to grab breakfast at Jungle Cafe. I stumbled upon this coffee house conveniently located right outside of Eyre Square.
They open right at 9:00 a.m., so do your best to get there as soon as they open. I recommend ordering their delicious crepes. They serve pretty great coffee too and everything on the menu is budget-friendly.
Right after breakfast, make your way over to O'Connell's Bar. No, you're not drinking… yet. There's a great tour that starts right outside of O'Connell's Bar at 10:30 a.m. called Galway's Horrible History Tour.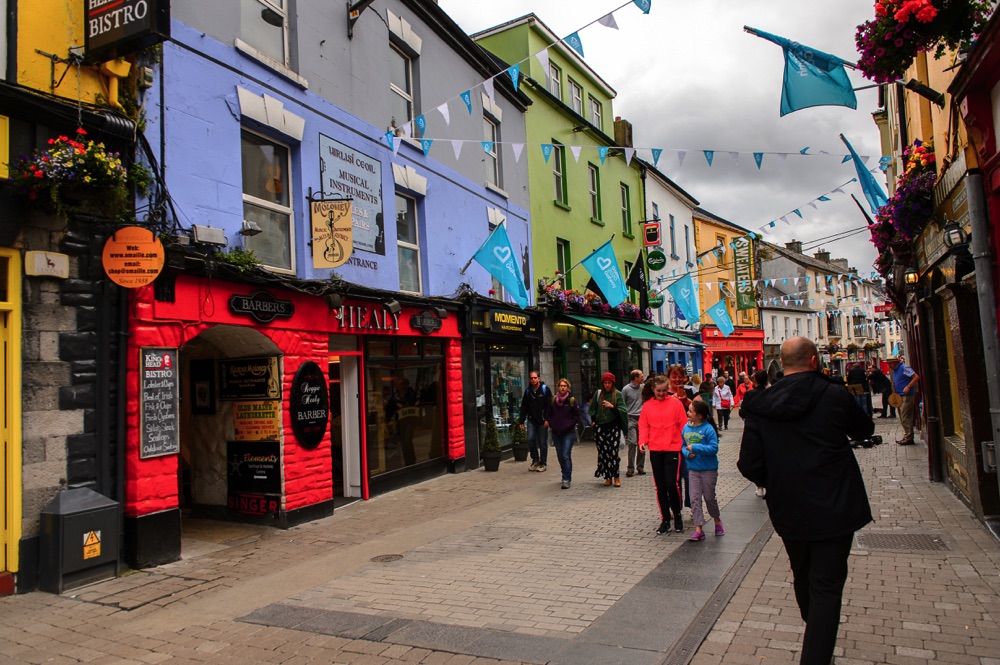 I suggest booking your tickets ahead of time because then you can guarantee that you'll get a spot on the tour. It's fairly affordable, at only €10 a person, and it's run by a local. This tour will take you into the history of Galway and goes for about 1.5 hours.
Afternoon
When the tour ends, head straight to McDonagh's, the best fish and chip shop in all of Galway! This shop has been serving Galway since 1902 and has won countless awards for serving the best fish. If you'd prefer a nicer sit-down restaurant, they also have a seafood restaurant.
After lunch, head over to Galway Harbour, which is arguably the most picturesque area of the whole city. The harbour has an abundance of beautiful little houses that are extremely colourful. This is the perfect place to just sit and people-watch.
Once you're done relaxing, it's time to do a bit more sightseeing.
First, make your way to the Spanish Arch, which is one of the most historical spots in the city. It's part of the 12th-century wall that once went around the city, but it was added in the 18th century. This is one of the top places to visit in Galway.
From the Spanish Arch, make your way to Quay Street. This is the most quintessential Irish street that I came across while visiting Galway, and I couldn't stop taking pictures of it. It's similar to Dublin's Grafton Street and is surrounded by great shops, restaurants, and music.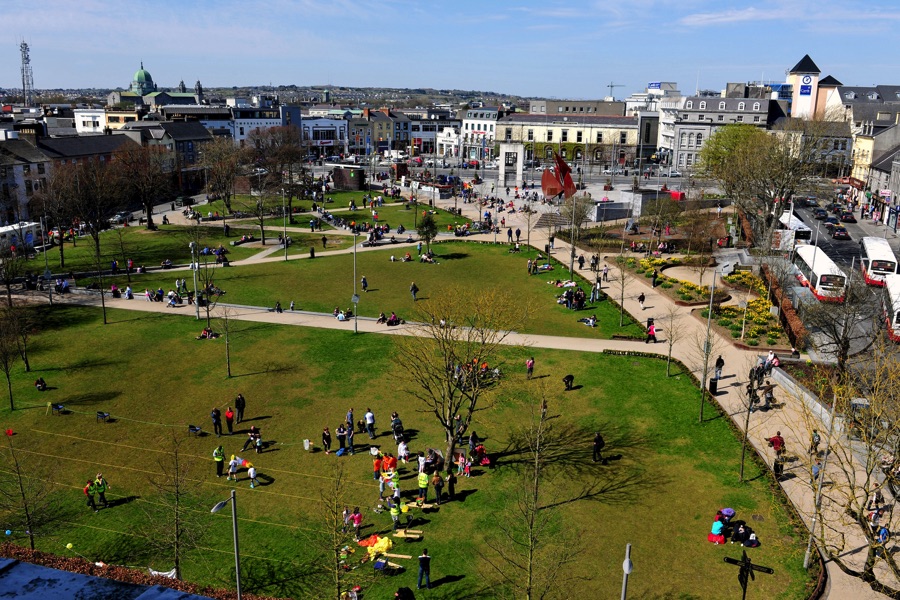 The next place I suggest you make your way to is Eyre Square. Though you were here earlier in the day, I think it's best to fully experience Eyre Square when the city is alive, which it should be by this time of the day.
Eyre Square is a huge open park area in the middle of Galway. Its real name is John F. Kennedy Memorial Park. Oftentimes, there's some sort of event happening in the square, so keep your eye on the city's website for festivities.
Evening
For Dinner your first night, I highly recommend An Púcán. This is a pub restaurant that recently just opened in 2016 but honestly has some of the best food in Galway. Having a meal here is one of the best things to do in the city during your stay.
It's located in this building that has so much character and most of the memorabilia on the walls are from hundreds of years ago.
They serve some great dishes and have everything from all-day breakfast options to seafood sandwiches. Their prices are midrange which is honestly a steal for how good their food is. They also have a pretty great dessert menu, but you'll want to save room for your last stop of the night.
The best way to end the night is by checking out O'Connell's Bar. It's only a two-minute walk away from An Púcán and has a great atmosphere. The pub itself is located inside an old grocery store.
Be sure to go to the beer garden, which is where the real fun is!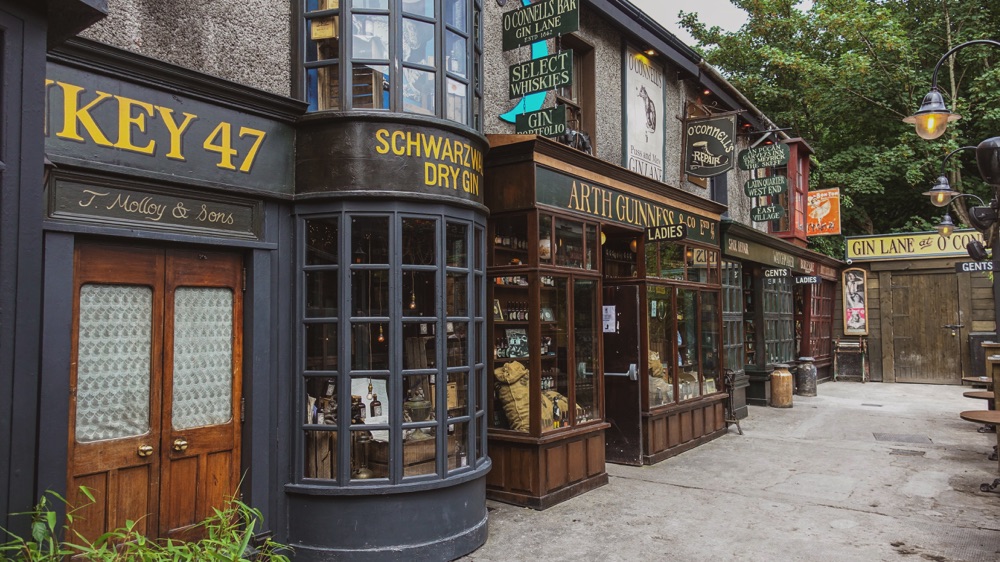 It can get pretty busy at night, but it just means you'll probably find some new friends from the area. Your 2 days in Galway wouldn't be complete without relaxing at O'Connell's.
After you've had a few pints and mingled with people at O'Connell's Bar, head back home to your accommodation. You'll need to have a good night's sleep because tomorrow is the perfect day to go on a day trip that you'll never forget for years to come.
Day 2 in Galway
For your second day during your weekend in Galway, you're going to go on one of the most popular trips in all of Ireland — the Cliffs of Moher. But first, it's breakfast time.
Before you leave your accommodation, don't forget to grab a rain jacket. The weather at the Cliffs of Moher is known for being a bit unreliable!
Morning
The best breakfast spot for your second day in Galway is 56 Central. They open at 10 a.m., so you can slightly sleep off your partying from last night, don't worry.
56 Central has an extensive breakfast menu and even the pickiest eater will find themselves pleased. There are Belgian waffles, cinnamon brioche french toast, and Irish breakfast dishes. I recommend opting to try one of the more traditional breakfast options with a smoothie.
You'll immediately feel at home in this restaurant that's known for its slogan: "Our Happy Place." What better way is there to start the day?
Afternoon
After you eat breakfast, it's time to start your journey to the famous Cliffs of Moher. These gorgeous cliffs are one of the top-visited attractions in the whole country and for good reason. They offer stunning views of the coastline, but be careful — don't get too close to the edge.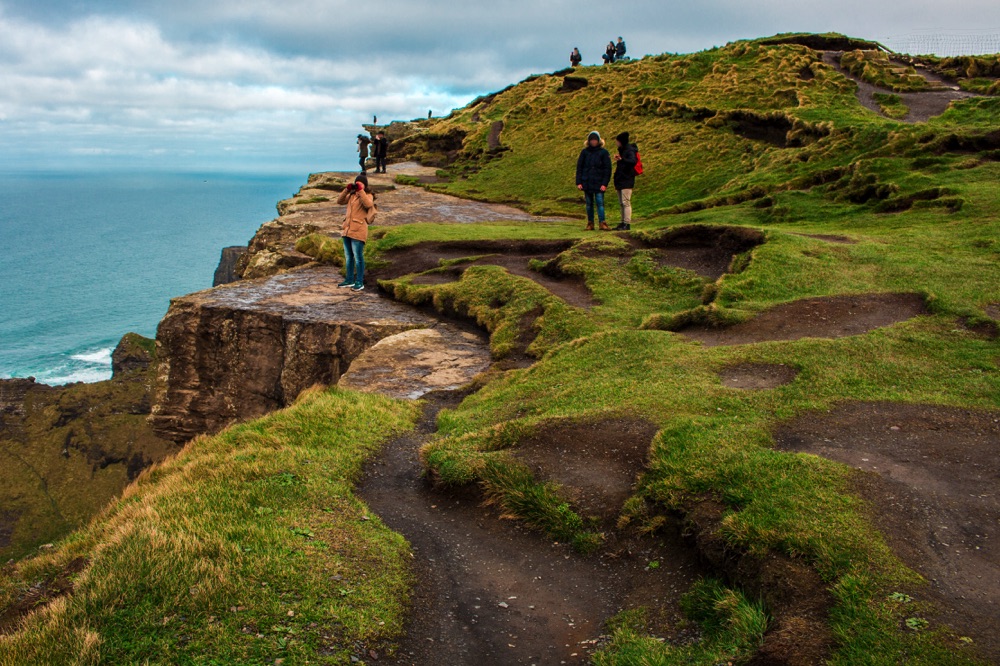 The best way to visit the Cliffs of Moher from Galway, unless you rent a car, is to book a tour. Now, you could opt to take public transportation, but if you were to do the day trip from Galway yourself without a car, you'd spend 2.5 hours each way on the bus. Not fun!
I recommend booking the Independent Cliffs of Moher Half-Day Trip from Galway through Viator for around $45. Tickets can be booked in advance here. This tour is considered independent because once you get to the cliffs, you're free to explore on your own.
The tour leaves at noon and lasts for approximately five hours. Try to stop by a Tesco before hopping on the bus to grab a few snacks in case you get hungry. There will also be places to eat at the Cliffs of Moher as well.
Once you get to the cliffs, I suggest heading straight to the right side. Everyone tends to go to the left but in my opinion, the right side is where all the greatest views are! Plus, it's a lot less busy.
☞ SEE ALSO: Hiking from Doolin to The Cliffs Of Moher (Cliff Walk Guide)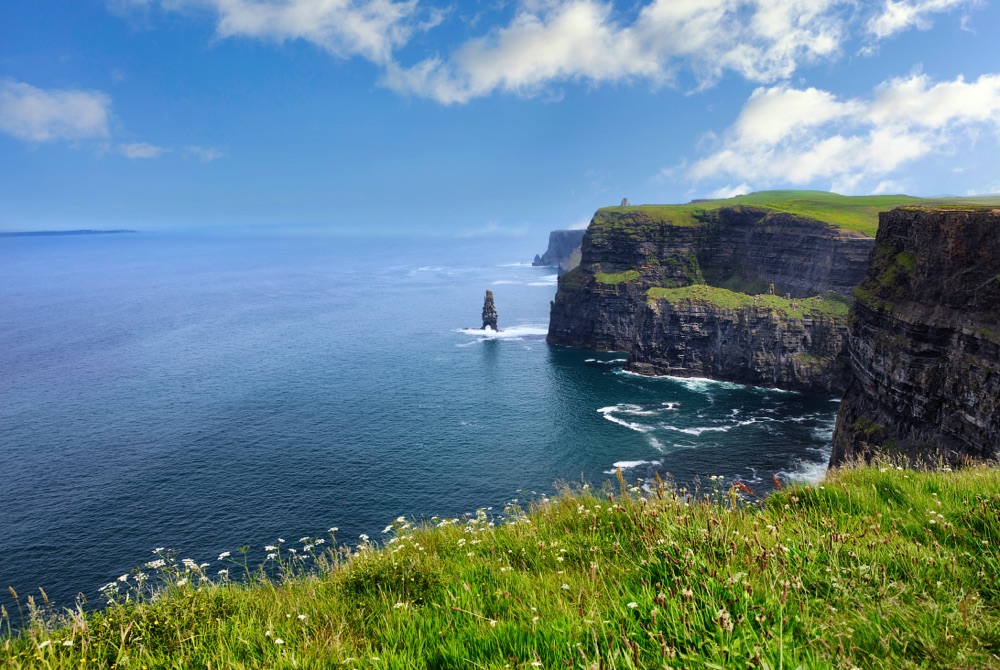 Don't forget to also stop by O'Brien's Tower. I feel like this 19th-century tower is commonly overlooked but it's marking the highest part of the Cliffs and is worth at least taking a photo of.
This tour gives you approximately two hours to explore the cliffs, but be sure to stop by the visitor centre as well. It's built into a rock and is a fun experience to go inside. There is a cafe and a gift shop for all your souvenir needs.
Before you hop back on the bus, grab a quick snack from one of the cafes for the long ride home. Take a nap if you need one because the night is not yet over!
For more day trips to the Cliffs of Moher, have a look at Get Your Guide. They have a wide variety of tours on offer to suit every type of traveller.
Evening
Once arriving back in Galway, make your way to the Crust Bucket, a restaurant that I can't recommend enough. Don't let this name deter you; it's a pizza joint that's located inside a funky double-decker bus. It's highly underrated in my opinion!
Most of their pizzas only cost €10 to €12 and can easily be split between two people. However, I think that these pizzas are just too good to even want to share! This Galway itinerary wouldn't be complete without suggesting the Crust Bucket.
After one of the most unique dining experiences you can have in Galway, it's time to celebrate the end of your two days in Galway by going to The Kings Head — this historical pub has been around since the 13th century and is definitely one of the best pubs in Galway!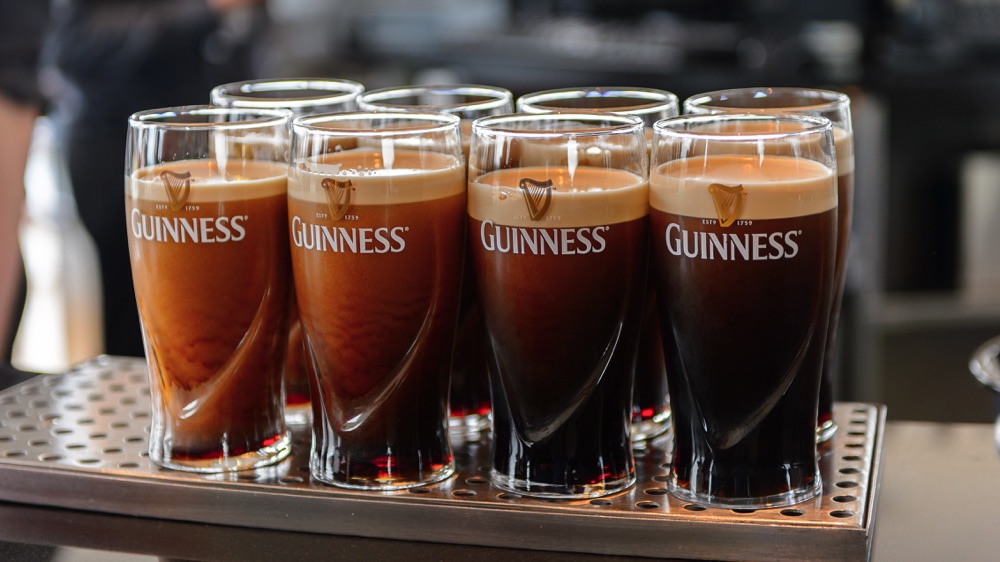 Inside, be sure to get comfortable and grab a pint. Settle in for a while because the live music here is so amazing and it's on every single night. There are many different drinks that you can order, but if you're up for it, try their in-house brew.
Insider's Tips for a Weekend in Galway
Before you get to Galway, use these insider's tips to help fully prepare yourself. These are things that I wish I had known before I visited the city!
1. The city is a lot more walkable than you may think.
Every major attraction is pretty much within walking distance of one another. Nothing is more than a 25-minute walk for the most part, and since Galway is so beautiful, there's no reason not to walk. I honestly didn't use public transportation once during my trip.
You need to bring good walking shoes, though! Don't think that it's so small that you can walk around in flip flops.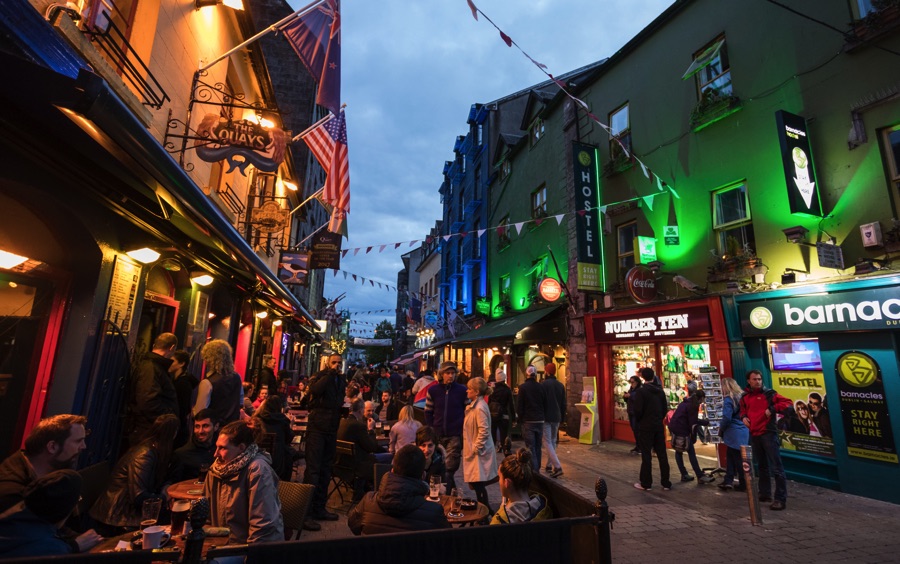 2. Pack for all seasons, no matter what time of year you visit.
Western Ireland is known for its unpredictability with the weather. It could be warm and sunny one day only to be cold, foggy, and rainy the next. So, don't be like me, and come prepared. No matter when you visit Ireland, you can expect to see some rain!
I recommend at least packing one outfit for warm weather and one for cold. The best thing to do is to also pack layers so that throughout the day you can take them off or put them on as you need to. Bring a rain jacket as well.
3. You must try some sort of seafood and experience live music at least once.
Truth be told, I'm not a huge seafood fan. I've never liked it, but since Galway is so well-known for its delicious seafood, I tried it anyway. It's all about the experience and there is an abundance of great restaurants to try the seafood at.
Galway is essentially the hub of live music festivities, and almost every bar you go into will have some sort of live music playing. You're truly missing out on fully experiencing Galway if you don't go out at least one night and mingle with locals while listening to live music.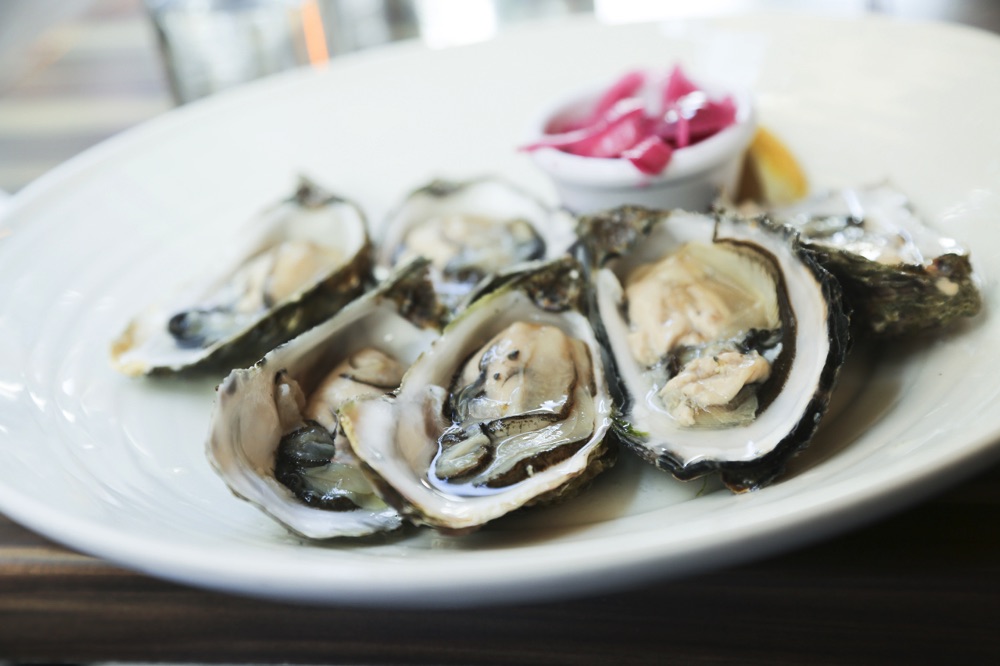 4. Consider Airbnb Experiences
For a more authentic and unique experience during your 2 days in Galway, why not try a locally hosted tour?
The Airbnb experiences in the city are really interesting — walk a pig, shuck oysters, make scones, learn to surf, try Irish dancing and more! Find out about the experiences on offer on Airbnb here.
Getting Around Galway
Luckily, there are a few ways to get around Galway if you need to utilize public transportation. For the most part, though, I suggest walking if you're only spending a weekend in Galway.
By Bus
If you prefer not to walk, the bus is the most reliable way to get around Galway. I found that the traffic was never super terrible in the city and it's pretty affordable as well as long as you purchase a Visitor Leap Card which can save you 30% of the price you'd pay with cash.
To purchase a Visitor Leap Card, you can either purchase one ahead of time online or wait and purchase one at any of the confirmed agents. Bus Éireann is in charge of the regular city zone in Galway.
If you're flying into Shannon Airport which is the closest airport to Galway, be sure to purchase an Expressway ticket for €16. This bus will bring you directly into Galway's city centre in around 90 minutes. You can purchase your ticket once you get off the plane in the Arrivals Hall.
By Metro
Unfortunately, Galway doesn't have any metro transportation. Stick to the bus or using your feet!
By Train
You most likely won't be utilizing the Irish Rail system to get around Galway city itself because the bus is a lot cheaper and there's only one train station in the city. It's called Ceannt Station and is right near Eyre Square.
This train station will connect you directly to Dublin, so if you fly into Dublin airport instead, you'll be coming into Galway via this train or a bus. For reference, it takes about 2.5 hours to get to Galway from Dublin.
By Rideshare
Galway doesn't utilize Uber or Lyft but does have taxis. Of course, you could easily call up and order a taxi, but I recommend that you use an app called FREE NOW. It works in all of the major cities in Ireland, including Galway.
To order a taxi, it's a lot like ordering an Uber or a Lyft elsewhere. You just type in where you'd like to go and before you know it, you'll have an assigned driver. I found that a taxi ride won't cost more than €20 one way depending on the time of day.
Best Place to Stay For a Weekend in Galway
When considering where to stay in Galway, there really isn't a bad place to stay in the city, but some places are a lot more central than others. If you can, definitely opt to stay closer to the city centre to save money on transportation.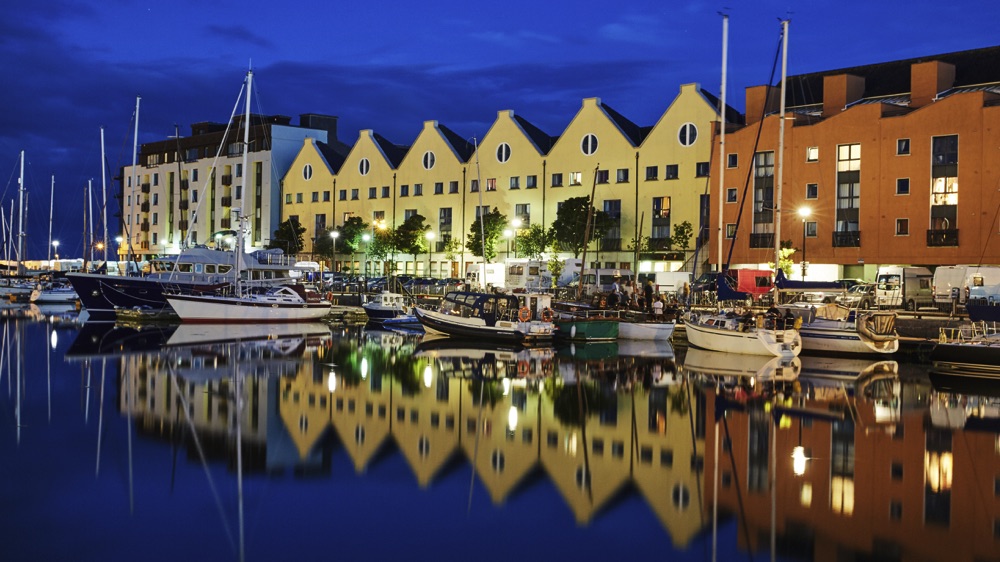 Below, find some recommended neighbourhoods for weekend breaks in Galway. A few of the top accommodation options are listed for each area, but keep in mind that you may find some great options by searching on Airbnb for shared rooms, entire apartments and unique stays!
1. Salthill
Salthill is slightly outside of the city but is a gorgeous area to stay in. This area is right next to the shore and is known for being a little bit quieter than the city centre.
There aren't many popular spots to visit here, but you'll be able to visit the breathtaking beaches just by taking a quick walk from your accommodation.
If you're a budget traveller, stay at The Nest Boutique Hostel which offers friendly staff and comfortable rooms. For a lovely B&B stay, have a look at St. Judes, which has tastefully decorated rooms and serves a fantastic breakfast.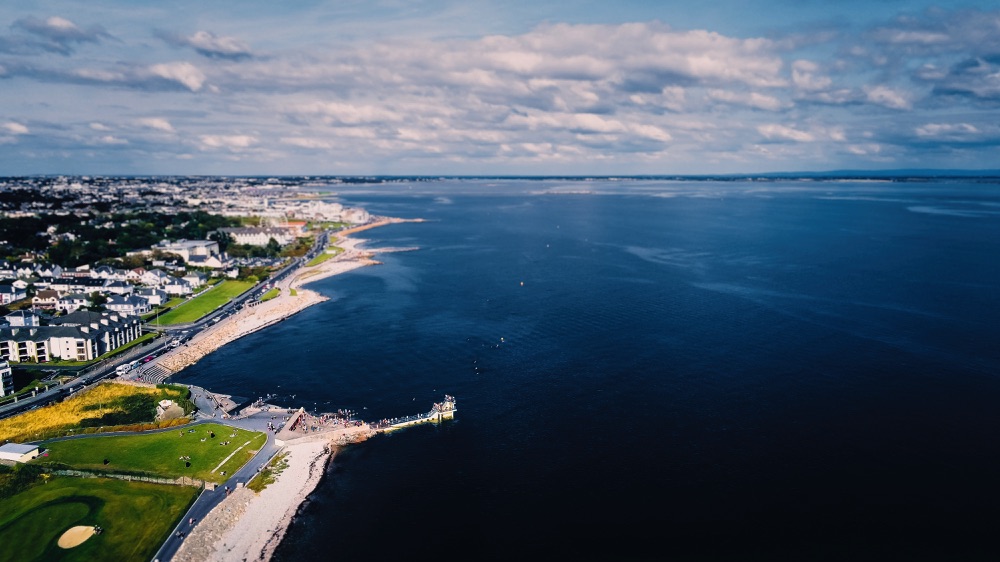 2. Eyre Square
My top recommendation for a place to stay would have to be Eyre Square, just because it's so centrally located and is right next to all of the city's hot spots. You could visit the Galway Harbour, walk Quay Street, and get to the Spanish Arch and not walk super far.
The Hardiman is perfect for those who wish to splurge. Meanwhile, Galway City Hostel provides a cheaper stay in a communal atmosphere.
3. The Claddagh
The Claddagh is another beautiful place to stay in Galway that's only a short walk away from the city centre. This area is named after the famous Claddagh ring which originated in this very area. This part of the city is also right next to the water and offers great views.
The Griffin Lodge is one of the more affordable places to stay and is highly rated. The Adare Guest House is also highly rated with stunning rooms.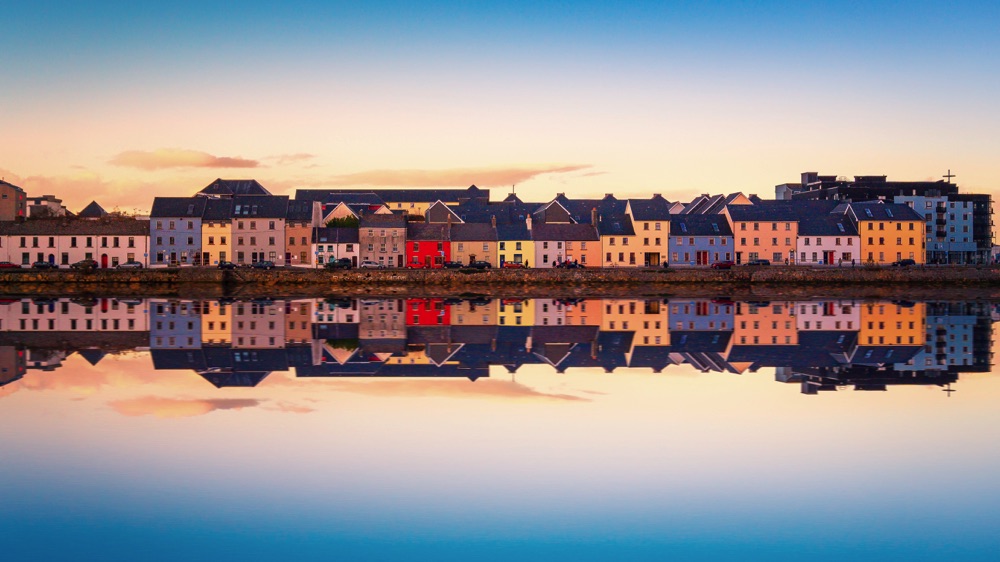 Enjoy your weekend in Galway
Now you know the perfect way to spend a weekend in Galway. Though you could easily spend a lot longer here, this itinerary has covered the top spots.
You could tweak the itinerary to your liking as well and even opt to do a different day trip than the Cliffs of Moher. Next time you're planning a trip to the Emerald Isle, be sure to add a Galway weekend to your agenda.
Looking For More Galway Posts?! Here are our best:
Images in this article were sourced on Shutterstock.com, a website where you can find beautiful royalty-free images and videos. Learn more about Shutterstock here.
Like This Article? Pin it!