Galway City is definitely one of the most beautiful cities in Ireland and is absolutely jam-packed full of things to do, pubs to visit and places to see. But it's always nice to get out and see as much of the Irish countryside as possible while you're here.
Here is a list of some of our favourite day trips to take when you're visiting Galway. Hopefully, we can inspire you to hop in your car and check out some of them!
Top 12 Day Trips From Galway
1. Cliffs Of Moher
It's an obvious one but for good reason. The Cliffs of Moher are among some of the most beautiful and stunning cliffs in the whole world. If you can get down to them on a good day when the sun is shining, they really are just fantastic.
The drive from Galway City is about one hour and thirty minutes. It's not a very far distance but the roads are small and winding! There's one especially windy stretch called Corkscrew Hill so be very careful when driving up there.
Once you get to the cliffs you can walk along the official path, which is very safe and then if you aren't scared of heights you can head along the unofficial path where there are no safety barriers or anything. It's quite a rush.
You could also climb up O'Brien's tower which is a beautiful tower perched out on the edge of the cliffs.
You are also right beside the town of Lehinch which is a wonderful place to do a bit of surfing or you could also check out the quaint town of Doolan, which made our list of the most beautiful towns in Ireland.
A day trip to the Cliffs of Moher should be on your Galway Itinerary, even if you're only visiting Galway for a couple of days. We recommend this tour with Viator as it gives you lots of free time at the Cliffs Of Moher to explore on your own time.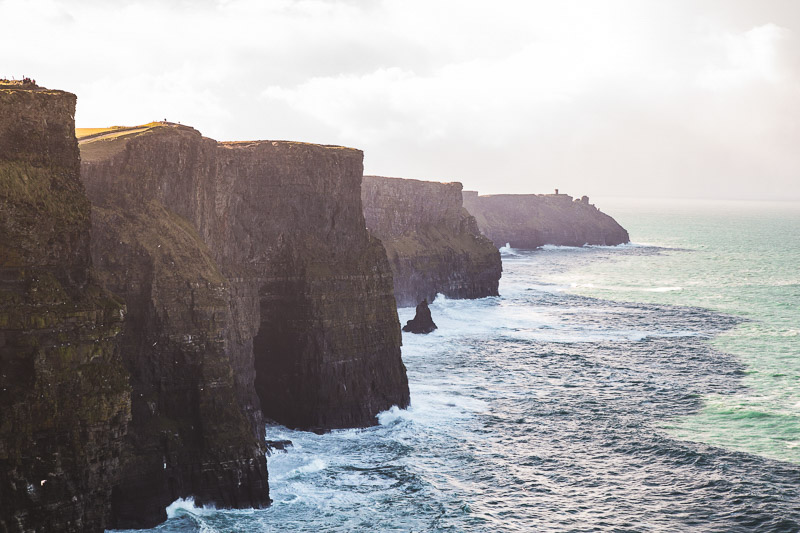 2. A Day On The Aran Islands
The Aran Islands are a group of islands located a short distance from Galway Bay. The biggest island is Inismore, followed by Inismaan and then Inisheer.
If you're looking to find one of the most authentic Irish experiences then these islands are the place to go. It is one of the rare places in Ireland you will still hear people speaking their native language of Irish ( which some tourists incorrectly refer to as Gaelic)
You can't bring your car on the Aran Islands so most people take the ferry over to the islands and then hop on minibuses or taxis to get around. You can also rent your own bikes for the day which is a lovely way to experience the islands.
On Inishmore, you can check out the Dun Aengus which is a Bronze Age/ Iron Age fort and half of it has collapsed into the sea. It is an incredibly beautiful sight to behold and there are plenty of other wonderful things to see around the area.
The boat to the islands departs from Rossaveal which is a 45-minute drive from Galway City. In the summer months, the boat departs three times a day, 1030am, 1 pm and 6 pm. So you could get the 1030am boat and then come back sometime in the early evening. Click here to see the boat schedule.
If boats aren't your thing you can also fly over there which is more expensive but offers some stunning views! Check out Aer Arann if you're interested.
3. The Céide Fields
This one is of the lesser-known tourist attractions that you can travel to from Galway but it really shouldn't be! The Céide Fields were discovered int he 1930s when a farmer was digging for peat and came across a pile of rocks underneath the bog.
It turns out that hiding underneath this bog was one of the oldest settlements in all of Ireland and also contains the oldest examples of fields and organised farming in the whole world.
The fields are about 5 and a half thousand years old and date back to 3,500 BC. Isn't that mad?! If you are into archaeology then this is a must-see…. Especially if you get the guided tour.
The Céide Fields are a two-hour drive north of Galway City.
4. Explore The Town Of Clifden In Connemara
Galway City sits just on the edge of a region in Ireland called Connemara. Connemara offers some of the most beautiful scenery in all of Ireland and the town of Clifden is in the heart of the region.
We've written about Clifden before and that is because it is a town filled with delicious food, beautiful pubs and friendly people. Be sure to check out the chowder in E.J Kings, it is out of this world. As well as that you will always find some nice Irish music in Griffin's bar.
To get there from Galway City there is just one road and it takes about an hour. Though it will be hard to keep your eyes on the road when faced with such a beautiful drive!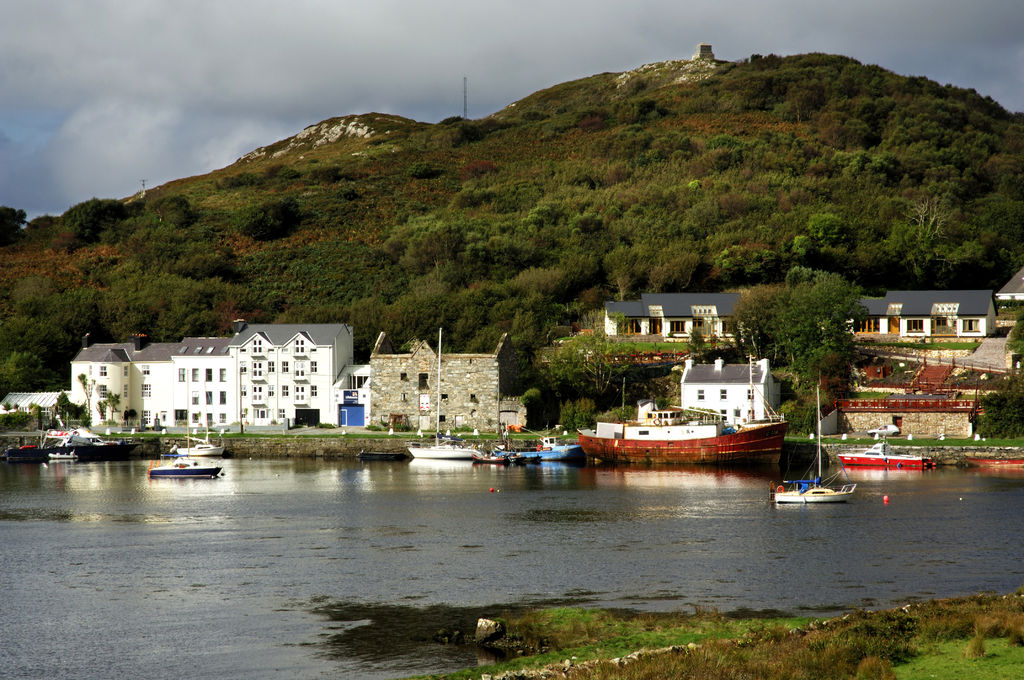 5. Hike In Connemara National Park
There's a lot more to see in Connemara than the town of Clifden and Connemara National Park is definitely somewhere that should be on your bucket list. There is a range in Connemara called the 12 Bens and they make for some incredibly stunning hiking.
One that we love to do and is relatively short is called Diamond Hill. You can start it in the town of Lefferfrack in Connemara and it's a nice easy climb that offers some incredibly rewarding views.
Also, if you're tired from the hike and fancy a pint then be sure to pop into Mollys Bar for a lovely pint of Guinness. It's my favourite pub in Letterfrack!
Depending on where you stay in Galway, it would take you about an hour and a half to get to Letterfrack and the hike should take about 3 hours.

6. Check Out The Stairway To Heaven In Fermanagh
This one is definitely a bit of a stretch if we're focusing on day trips as its about three hours away, but it is definitely doable! And we have found that a lot of people who come to Ireland have no issues with the three-hour drive.
For Irish people that's loads but for people from America, three hours is nothing!
The Stairway To Heaven Hike, or rather the Cuilcagh Legnabrocky Trail as it is really called is an absolutely gorgeous 10-mile hike which is in Fermanagh in Northern Ireland. It's a nice trail that is perfect for beginners or people of average fitness and, again offers some fantastic views of the surrounding countryside.
7. Visit The Majestic Kylemore Abbey
Kylemore Abbey is a Benedictine Monastery that is nearly 100 years old. The Monastery itself is nestled in the heart of Connemara and gets thousands of visitors each year.
It is definitely one of the most photographed abbeys in Ireland and its not hard to see why,
You can explore the abbey but there is also a beautiful chapel and Victorian walled garden on the grounds which are well worth checking out.
The food is also absolutely delicious and this really is the perfect way to spend an afternoon.
From Galway, it would take about one hour and fifteen minutes to get here.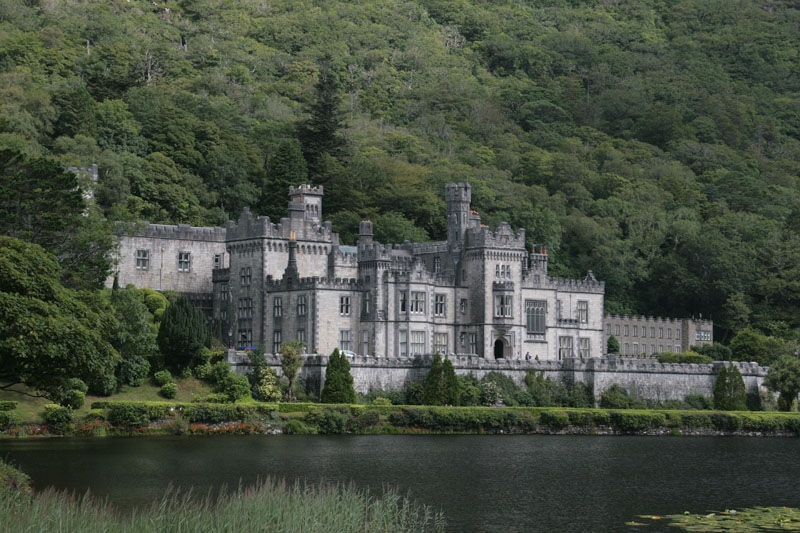 8. Wander Around Augnanure Castle
Ireland has a lot of castles… A whole lot. That's both a good and a bad thing. Some become incredibly popular tourist hotspots and others sometimes aren't as well known.
Aughnanure Castle is a classic example of an absolutely beautiful castle that doesn't have huge crowds.
The castle has been lovingly restored and you can actually go inside and see how it would have looked in it's prime, 500 years ago.
There are murder holes, moats and gunpowder towers and some very ornate window fittings. We stumbled upon this castle out of sheer luck and it has remained one of my favourite Irish castles to date! If you want to learn about some other beautiful castles, check out our list of Seven Ancient Castles You Need To Explore.
Aughnanure is barely even a day trip from Galway, it's a thirty-minute drive from the city and well worth a visit.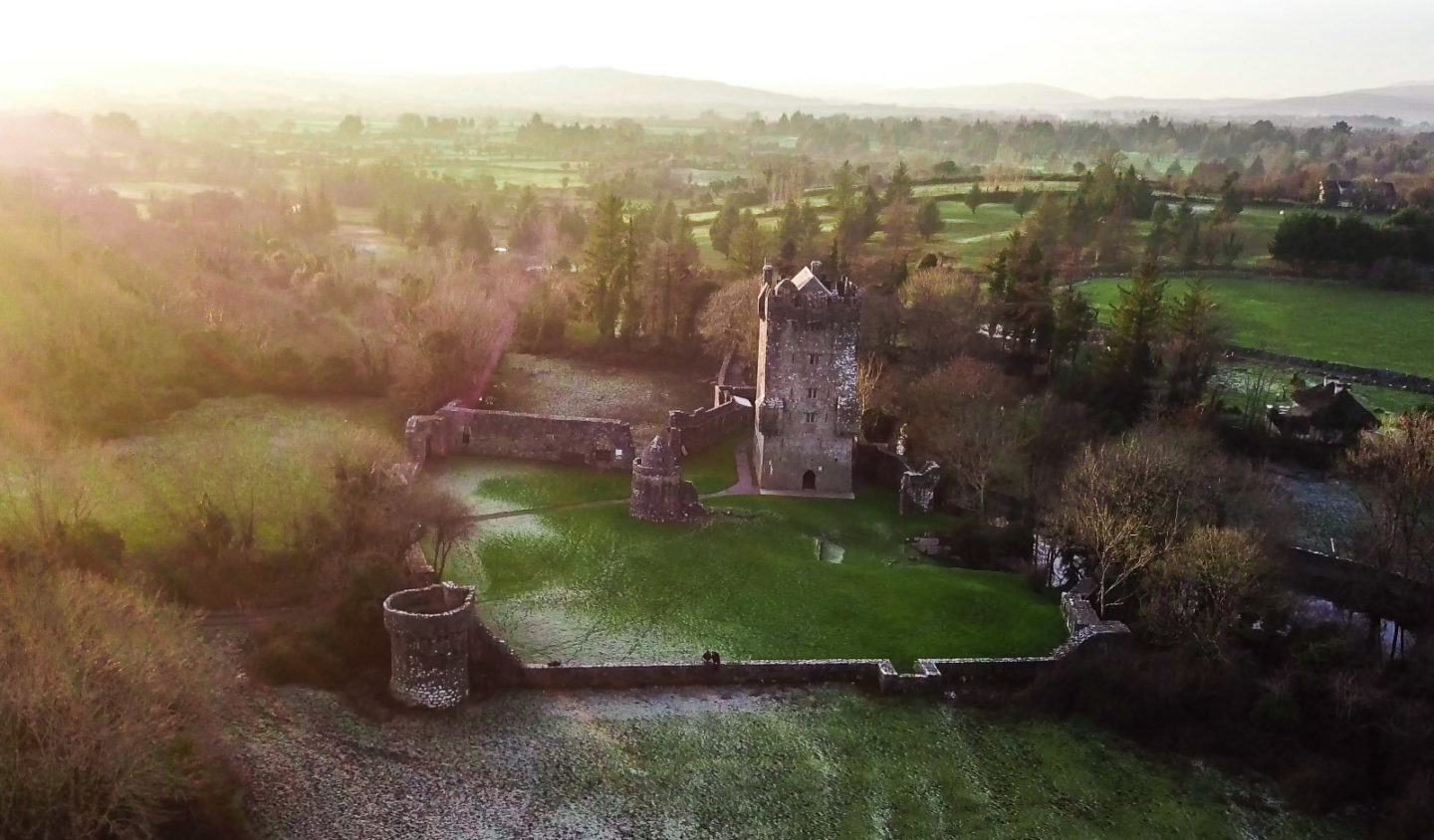 9. Have Afternoon Tea in Ballynahinch Castle
Ballynahinch Castle is one of the most luxurious castles in Galway and it is the perfect place to spend an afternoon having some tea! The Castle itself is very close to the beautiful seaside town of Connemara and there is plenty to offer in the area.
The grounds are simply stunning and look across over Connemara National Park and you can stay overnight in the castle or just pop in for some food and drink. I had the scones, jam and cream the last time I was there and it was absolutely divine.
This is definitely one to check out if you want to grab a luxurious bite to eat.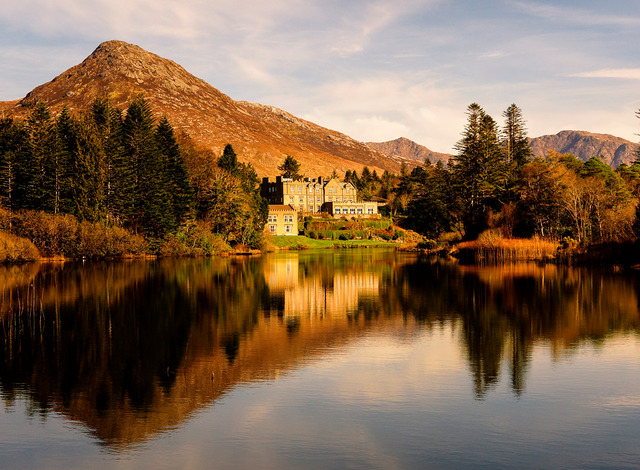 10. Buy Local In Spideal Craft Village
Spideal is a small coastal town in the county of Galway that has a lot to offer. It is in what's known as a Gaeltacht area which is a designated area of Ireland where all of the locals are incentivized to speak our native language of Irish.
That means as you are sitting in a pub you will hear the bartender and the locals speaking beautiful, clear Irish! It's a very special experience.
Spideal is a town steeped in old Irish tradition and they have a wonderful craft village within the town. There you can take part in basket making and kite making and loads of other handicrafts.
It's also a great place to buy products made by local Irish artists, click here to learn more about the craft village.
There's also a cafe there called Builín Blasta and it is absolutely delicious! The drive from Galway to Spideal takes about 30 minutes.
11. See The Unique Flora and Fauna In The Burren
The Burren is a massive area of land that extends from the Cliffs of Moher and up into the county of Clare. The geography of the area is extremely unique and there is nowhere in Ireland like it.
It is an area made up of limestone but surrounded by extremely fertile land dues to the nutrients that can be found in the soil. There are plants in the Burren that grow nowhere else in Ireland!
There are plenty of walking trails in the area and the drive here from Galway takes about an hour, depending on where you want to go.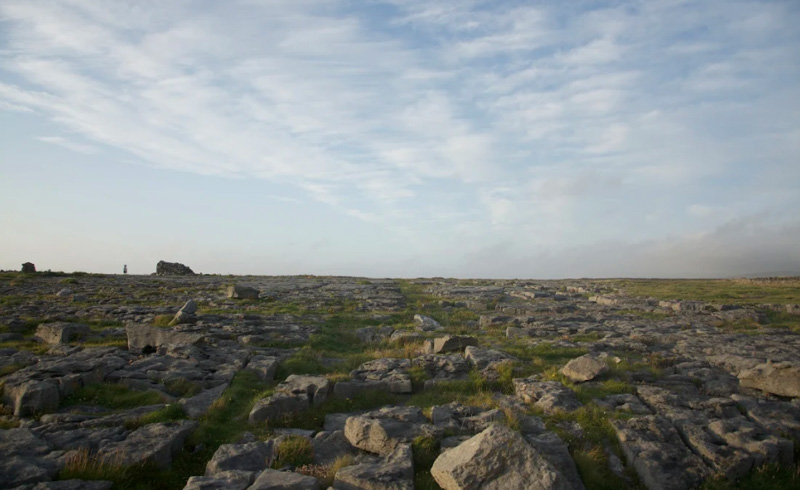 12. Take The Scenic Route Back From Westport
Westport is a beautiful town that is just one hour away from the town of Galway and makes for the perfect day trip. There are some fantastic pubs and plenty of places to explore there. And if you're up for the challenge you could also try climbing Croagh Patrick which is a formidable mountain overlooking the city!
If you want to make things interesting and enjoy driving you could drive the regular route along the N84 up to Westport and grab a bite to eat and then drive back a much more scenic way and through one of my favourite drives in Ireland.
Instead of going back along the N84 or the N59 you should follow the R335 Coastal road for a while, then following the same road as it turns left.
Here you will come across the Lost Valley as well as the Doolagh Valley and both of these valleys make for some absolutely breathtaking scenery as you drive. This valley is just about as far off the beaten track as you could want to be but once you're in here it would take you about one and a half hours to get back to Galway City.
Enjoy a Day Trip From Galway
So that's it! If you can think of any more day trips from Galway please let us know in the comments! The great thing about Ireland is that there is always something fascinating to explore just around the corner so don't be afraid to just hit the road and see what you find.
Want More Galway Posts?! Here are our best:
Like This Article? Pin it!