No trip to Connemara is complete without a visit to Clifden. It is a town absolutely filled with wonderful restaurants, pubs and shopping. The town was founded at the start of the ninth century and back then the town was only accessible via the ocean.
Thankfully, that's not the case nowadays and Clifden is only about an hour's drive from Galway city. That drive is definitely one of the most scenic drives in Ireland and a lovely introduction to the wild  Here's a list of some of our favourite things to do in Clifden Ireland as well as its beautiful surrounds.
Hidden Highlights of Clifden Ireland
Abbeyglen Castle Hotel
Abbey Glen Castle Hotel is one of the most interesting hotels in Ireland and a fantastic place to stay or have dinner in. It is a hotel that is very luxurious but also not afraid to take itself too seriously.
When you walk in you will be greeted by Frida who is the resident parrot that hangs out in the reception area of the hotel.
They also have a fantastic prosecco reception most evenings where you can have a complimentary glass of prosecco with some canapes in their bar before going upstairs to have your meal.
The hotel is owned by Brian Hughes who usually gives a short speech in the bar, explaining the history of the area. The food upstairs in the dining area is lovely but the best thing about the meal is the dessert. There is no dessert menu… There is a dessert table! You can have as much as you want… It's amazing!
Drive Sky Road
Sky Road is a beautiful road that winds around the peninsula that Clifden is nearest to and offers some fantastic views of the Irish countryside. If you really want to see Connemara in all of its rugged glory then a drive around Sky Road is a must!
If you're looking for some more scenic drives then be sure to check out our list of Unique Things to do in Kerry. It's an incredibly beautiful county to explore.
Grab some pizza in Guys Bar
Guys Bar is an excellent choice if you're looking for a drink and some delicious food. Locals and tourists absolutely love their pizzas and they have some really interesting food options.
It's a bit more modern than some of the other pubs but definitely one of the best food options in Clifden. They also have some great live music and plenty of places you can cosy up with your lvoed ones.
Clifden Castle
Clifden was founded by John D'Arcy and as the town grew in size he decided he wanted to live nearby. He had Clifden Castle built in 1818 and lived there until his death in 1839. It is a beautiful castle that is a short drive from the town of Clifden that has seen a lot in the 200 years it has been standing.
Deep-Sea Fishing with Bluewater Charter Fishing
If you want to try your hand at a bit of deep-sea fishing then why not charter a bot for the day and head out? Bluewater Charter Fishing is the place to do it with. The owner has over 27 years experience as the skipper of a boat and would be more than happy to bring you out fishing or whale watching if the season is right. Click here for more information.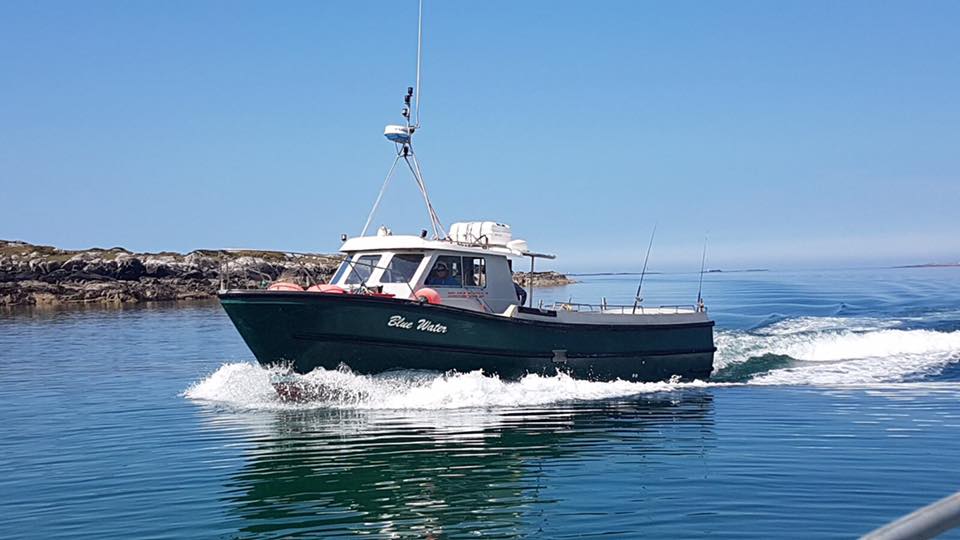 Mitchell's Restaurant
Mitchell's is, by far, one of the best restaurants in all of Connemara. The food here is absolutely delicious, they specialise in locally sourced, excellent quality Irish food. The restaurant is owned by Kay and JJ Mitchell and you will instantly feel at home when you step into Mitchells. They have a cosy fire on both floors and the place is usually packed during the summer.
We would definitely recommend any seafood dish that they offer, you can't go wrong!
EJ Kings Pub
EJ Kings is a fantastic pub in Clifden for a number of reasons. For one, they have one of the best seafood chowders around. I get it every time I visit Clifden. As well as that EJ Kings is the pub to be when the sun shines. Everyone sits outside, there is music and dancing and a whole lot of craic. It's not to be missed!
Griffin's Bar
Griffin's is another lovely pub that has some fantastic traditional Irish music within. It's very popular amongst tourists and locals and definitely worth checking out, especially for the music fans out there!
Walsh's Coffee Shop
If you have a bit of a sweet tooth then Walsh's is the place for you. They have a huge selection of delicious pastries and cakes as well as a lovely breakfast and lunch menu.
If you sit all the way at the back, by the window you can get a beautiful view of the bay of Clifden as well. Walsh's is also the perfect place to get a full Irish breakfast and a cup of tea. It's a lovely spot and the staff are extremely friendly and chatty and you will feel right at home when you step into this lovely coffee shop.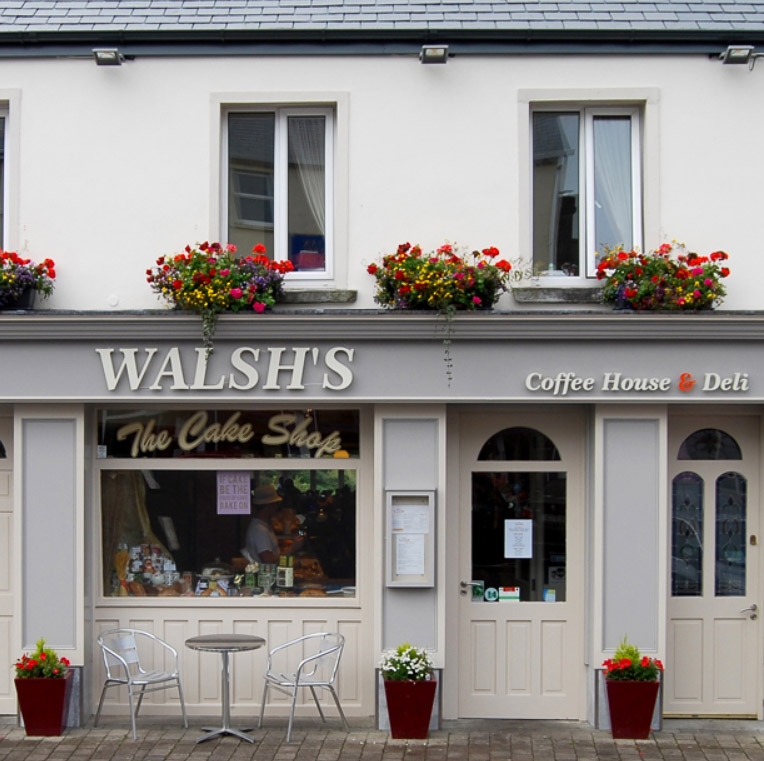 Clifden Arts Festival
If you are visiting Clifden in September then the Clifden Arts Festival is a lovely way to learn more about the culture of the town. The festival has been going on now for over 40 years and you can find art, theatre, music and much more during the week it is on… Not to be missed!
Pony Trekking
Connemara is very famous for it's Connemara ponies. They are a gorgeous breed of animal and usually have a lovely temperament. It's no wonder that people always want to go pony trekking while in Connemara. Errislannan Riding Centre is the place to do it. They offer absolutely everything ranging from long treks across the beautiful countryside to riding lessons and even courses for children (aged over six)
The location is beautiful and many people come just to visit the gardens beside the stables as well. Click here if you want to find out more.
Extreme Sports
If you're looking to get the blood pumping and try some extreme sports then Real Adventures is the place to go. They do it all: coasteering, surfing, cave kayaking, rock climbing and hill walking. Have you ever wanted to explore the caves on the rugged coast of Connemara? These folks will take you out to places that you can't even get to by land. It is a great way to have a memorable experience in Ireland while challenging yourself at the same time. Click here to check out their website.
Lowrys Pub
Lowrys is a traditional Irish music and whiskey bar and is an absolute delight to step into. When you walk into the pub it feels like you're walking into a shop that's over a hundred years old. It's a pub steeped in tradition and we would argue that Lowrys have the best-tasting pint in all of Clifden.
So, if you're a fan of Guinness and looking for a cosy pub on a cold winter's night, then stopping off at Lowrys is a must!
There you have it!
If you have any other recommendations for places to try let us know and we can add them to the list!
Like This Article? Pin it!