Ireland is a beautiful country full of magic and mystery. Part of what contributes to its otherworldly charm is its many medieval castles that have survived to the present day. Vast numbers of tourists (and locals!) are attracted to the history and majesty of these castles every year, and it's easy to see why. Exploring one of these mighty fortresses can feel like visiting another time period. Countless medieval castles are still standing today and many are top tourist attractions. Today, we're going look at the most famous, unique, and magnificent castles in Ireland. Now, go EXPLORE!
If you're more interested in heading up north,check out these top castles in Northern Ireland.
Old Castles in Ireland 
Bunratty Castle
Bunratty Castle is a 15th-century castle that is considered one of Ireland's greatest tourist attractions today. This is due to the fact that it's the most authentic and complete castle you'll find in Ireland. Most of the furniture and artwork inside dates back to the 15th and 16th centuries. For these reasons, a trip to Bunratty Castle truly is like a step back in time.
Bunratty Castle is also famous for its authentic medieval banquets. These are an absolute blast, full of good food, music, and entertainment. The castle is also located by the Bunratty Folk Park, an open-air museum that stands as a true replica of a 19th-century Irish village.
Blarney Castle
Blarney Castle is home to the world-famous Blarney Stone and is probably the most well know of all the castles in Ireland. Legend has it that those who kiss this block of limestone are forever blessed with the gift of eloquence and flattery. This by itself makes Blarney Castle one of the most popular tourist attractions in Ireland.
The castle itself is a true work of art as well. It was originally built in 1446 by Cormac MacCarthy and has been owned by many different people since then. It's also surrounded by a number of beautiful gardens that are full of beautiful plants and walkways. Exploring these gardens is a wonderful way to experience the more magical side of Ireland.
Malahide Castle
 Malahide Castle is one of the oldest castles in the entire country, with parts of it dating back to the 12th century. It also has a truly remarkable history. It's survived a number of infamous battles, including the Battle of the Boyne. The private papers of James Boswell were also discovered here in the 1920's.
Today, the castle can be visited for a fee as a guided tour. You can also find the Talbot Botanic Gardens situated behind it. This contains a walled garden and seven different greenhouses featuring a wide variety of plants. The castle also has a number of modern comforts such as a gift shop, a cafe, sports grounds, and a playground for children.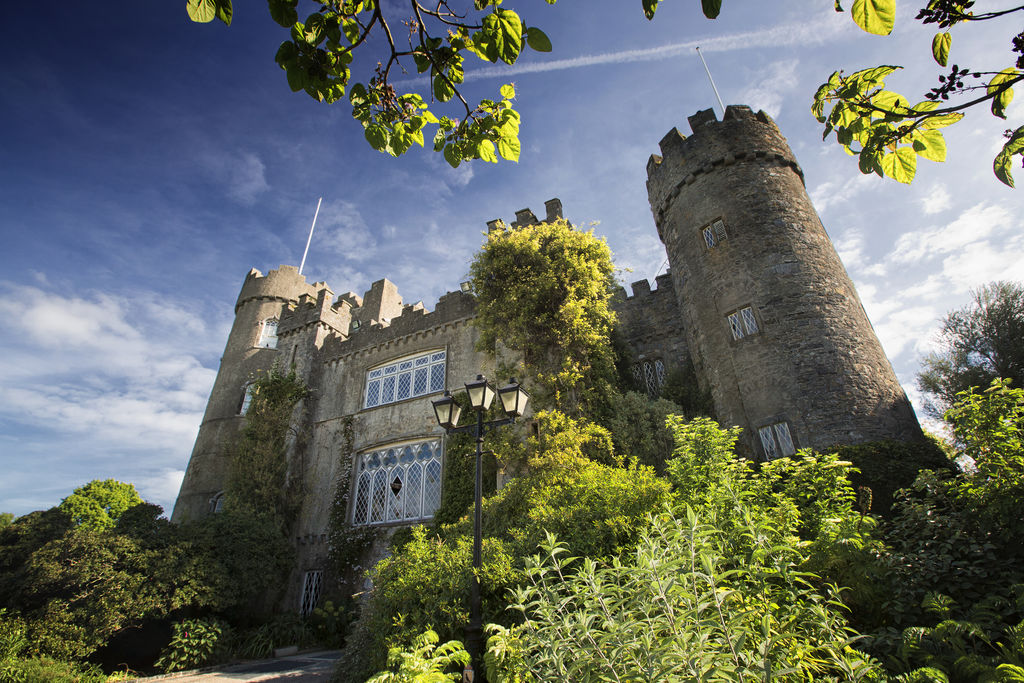 Birr Castle
 Birr Castle dates back to the 17th century, although the site itself has been occupied for much longer. It has been called one of the seven wonders of Ireland. Unlike the other castles on this list, Birr Castle is still inhabited. While this means you can't access the residential areas of the castle, you can still explore its grounds and take guided tours.
The grounds are certainly worth exploring and contain a number of features that you won't find anywhere else. One of its gardens has 300-year-old Box Hedges that have been recognized by The Guinness Book of Records as the largest in the world. The Birr Castle grounds also has a long history in astronomy and houses one of the world's largest telescopes, known as the Leviathan.
Dublin Castle
Dublin Castle can be found in Ireland's capital city. As such, it is just as magnificent as one might expect. It has an incredibly interesting history. It was originally built as a defensive fortification during Dublin's Norman rule before serving as the centre of British government in the country for many centuries. Today, it is open to the public and is a major tourist destination.
On top of all this, Dublin Castle is also home to the Chester Beatty Library, one of Dublin's most important museums. The Chester Beatty Library houses many priceless works of art and is one of the major centres of scholarship for the Old and New Testaments. This makes the Dublin Castle a must-see attraction for lovers of both art and history.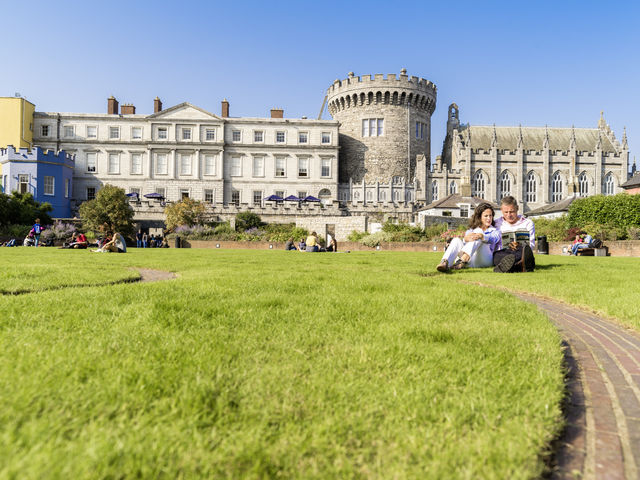 Kilkenny Castle
 Kilkenny Castle is among the largest castles in all of Ireland and symbolizes a time when the country was under Norman rule. It was originally built to defend a crossing point in the River Nore before serving as the main residence for the powerful Butler family for almost 600 years.
Because of its age, many additions have been built onto the building throughout the centuries. Because of this, there are many architectural styles to be seen at once in Kilkenny Castle. Today, the castle is open to the public and is one of the most popular tourist destinations in Kilkenny City. You even have the option of hosting conferences and events in its Parade Tower.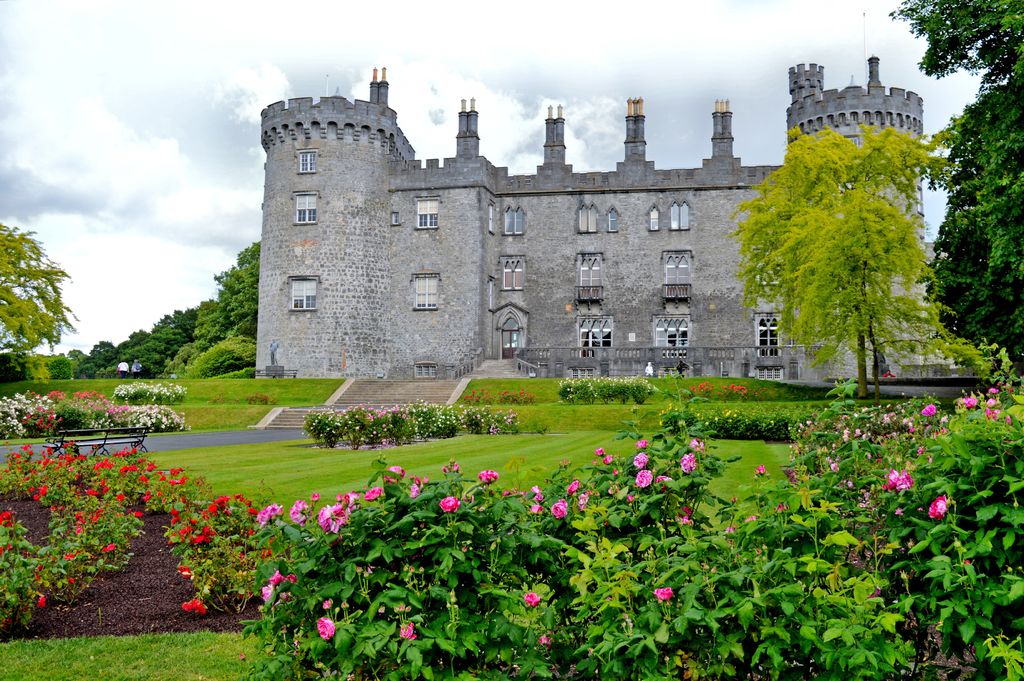 Ashford Castle
Ashford Castle is unique among all the other castles on this list because it is the only one that has been renovated into a five-star luxury hotel. Not only that, it's widely considered one of the finest hotels in Ireland and has previously been voted best hotel in the world. Going on a guided tour is one thing, but being able to stay the night is something else.
Some of what the Ashford Castle has to offer include a spa, a cinema, a golf course, its beautiful estate gardens, and much more. Many famous people have stayed here in the past, including actors, musicians, and politicians. Staying in the Ashford Castle will certainly make you feel like royalty and is definitely something you have to experience for yourself.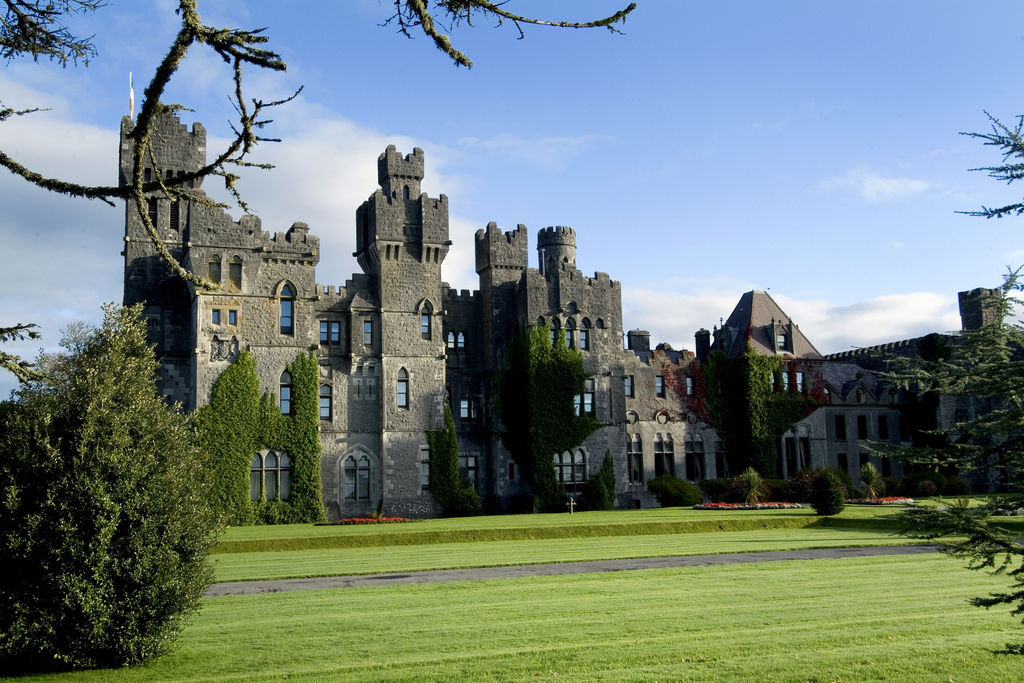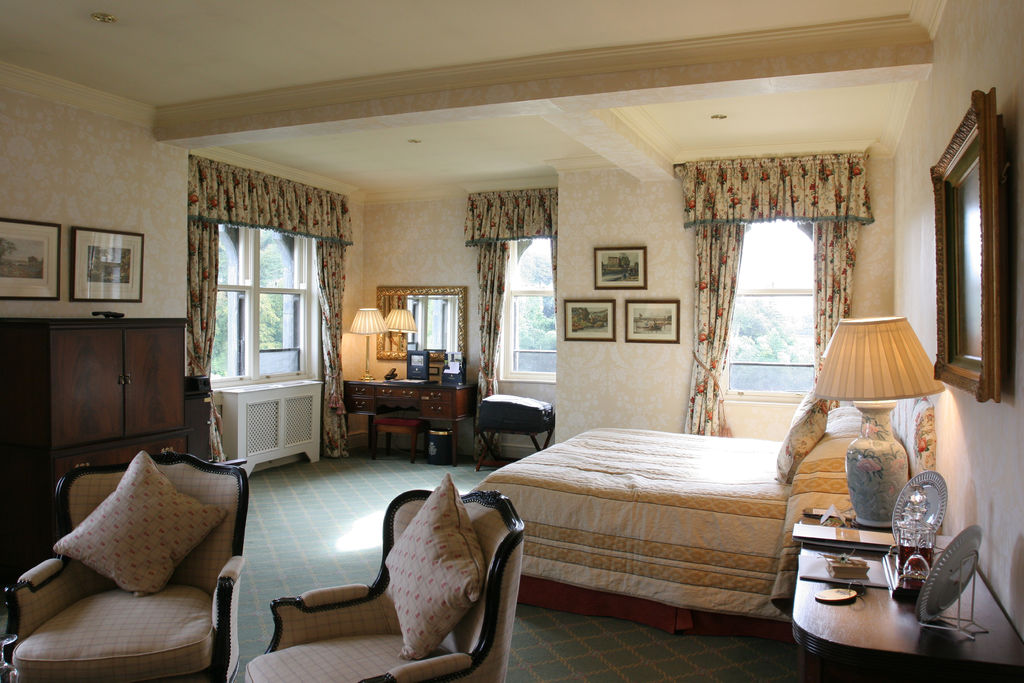 If you've ever wanted to take a closer look at some of the marvellous castles that Ireland has to offer, then these are the ones you need to see. All of them have something unique to offer and are reason enough to start booking a trip to Ireland. So what are you waiting for? Start planning your trip today.
Like This Article? Pin it!