If you're planning a visit "Up North" as we say in Ireland, then you're going to want to visit some of these amazing castles in Northern Ireland. Many of these castles dot the coastline, giving them a spectacular view which is great for those Instagram moments! We're not the first to discover just how stunning these castles in Northern Ireland are, the Game of Thrones location scouting team clearly went mad over these castles, as so many of them were seen in the HBO series. How many do you recognize?
Top Castles in Northern Ireland
Dunluce Castle
Starting with the obvious (and not so secret!), Dunluce Castle is maybe the most famous castle in Northern Ireland. It was already well-known for its stunning location, but its recent use as the House of Greyjoy in Game of Thrones has catapulted it into one of the most visited places in Northern Ireland. This castle has its fair share of history too, and if you're interested in knowing more have a look at these 50 facts about it.
Belfast Castle
If you're spending some time in Belfast, a trip up to this hilltop castle is a must. I guess it's more of a manor than a castle, but it's still beautiful! Even better, the castle is the start of an amazing hike up Cave Hill, a 3-4 hour round trip hike that gives stunning views of the whole city. You can have a quick bite to eat after the hike in the castle's cafe too!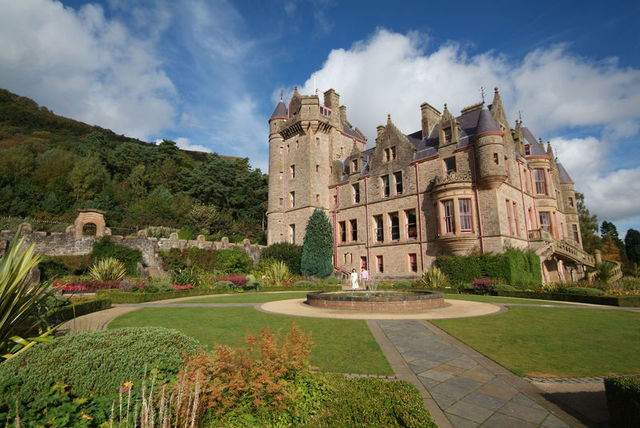 Inch Abbey
Again, not really a castle, but it is very cool. This crumbling Abbey is so picturesque that the Game of Thrones location people snapped it up again, and it was the place where Robb Stark was announced as The King in the North! It really feels like every single one of the castles in Northern Ireland were used in Game of Thrones! THE KING IN THE NORTH!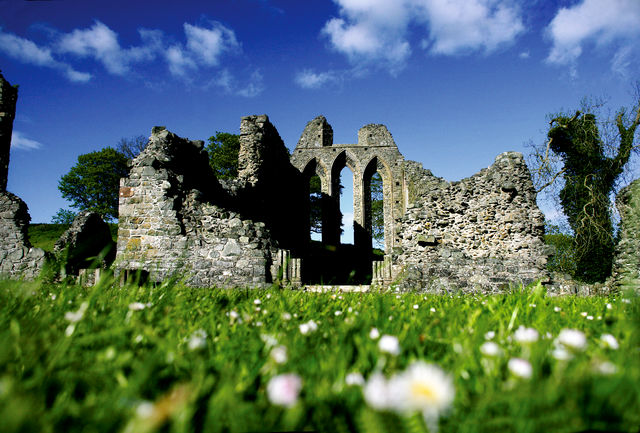 Narrow Water Castle
This aptly named Castle in Northern Ireland sits on the edge of a narrow stretch of water that looks across Carlingford Lough to the Republic of Ireland. Although this castle is used as a private house, so it's not open to visitors ,they have self-catering apartments which allows you to enjoy all that the area has to offer!
Fancy spending the night in a castle? We've written about our favourite castle hotels here.
Audley's Castle
Overlooking Strangford Lough, Audley's Castle is another Game of Thrones location, as pretty much all castles in Northern Ireland seem to be! This castle takes a little work to get to, as you have to walk for about 30 minutes along the edge of the lough to get to it, but it's a really relaxing stroll, and well worth it!
It's worth mentioning that this castle is on the grounds of Old Castle Ward, which was the filming location for none other than Winterfell in Game of Thrones! The castle did benefit from some computer magic, so it doesn't quite look like it did in the series but it is still worth a visit! There are some awesome tours available here that include archery, information and some where you can meet the actual direwolves from the series!
Northern Ireland is easily one of my favourite places in Ireland, but there's so much to explore in Ireland, we asked some bloggers what their favourite place to visit in Ireland was, and here's what they said.
Like This Article? Pin it!