When you picture Ireland in your head, it's likely that three things come to mind: rolling green hills, Guinness, and castles. The country has quite a strong aesthetic based around preserved medieval architecture, and for good reason. The isle has long been home to a wide array of cultures and peoples throughout history, thanks to invasion and occupation, and as such, each of these different cultures has brought their own style of building to the table, leaving lasting marks on the Irish landscape and thousands of castles in Ireland.
Today we're going to take a deeper look at how many castles there are in Ireland, why they're there, and which are best to visit if you're taking a trip outside of Dublin to the greater Irish countryside. Let's put the hammer to stone and get cracking!
Where did all the Irish Castles Come From?
Firstly, let's answer the question 'How many Castles are in Ireland?'. It's estimated that there are around 30,000 castles in Ireland, and this includes any sort of fortification ruins, functioning and/or restored castles of any kind. This is a lot of castles, especially for such a small nation. So, where did they all come from? Let's take a look.
When Ireland was still solely inhabited by the Gaelic, there were a small number of basic stone fortifications around the isle, usually containing small villages or clans in wooden huts, held together with pastes made from plants, dung, water and clay. These were a basic form of protection from unexpected attacks from rival clans, and in short, a form of safety.
This changed when conquests and invaders came to Ireland. The need for safety was increased, as well as the threat of attack, and the ferocity of the attackers. Many of these invaders, namely the Vikings and the Normans were looking to rule over Ireland, or at the very least, take what they could and leave.
However, in this process, the invaders also brought with them as much as they took. One of the most important things brought to Ireland during this time were advancements and innovation in terms of construction, technology, building materials and more. This resulted in larger, more sturdy forts and castles being built, eventually leading to the building of some of the awe-inspiring monolithic structures we know of today.
Ireland remained under its own rule until the 12th century when the Norman Invasion took over the southern and eastern parts of the island. They were able to do so thanks to their advances in technology and military, and built many castles over time which they used not only for defense, but also for administrative purposes – the same way we might use a government office today.
Over the years, these methods of building such structures spread, and so castles began to pop up all around, usually owned by high ranking military or monarchy members like lords, barons and other high-profile positions.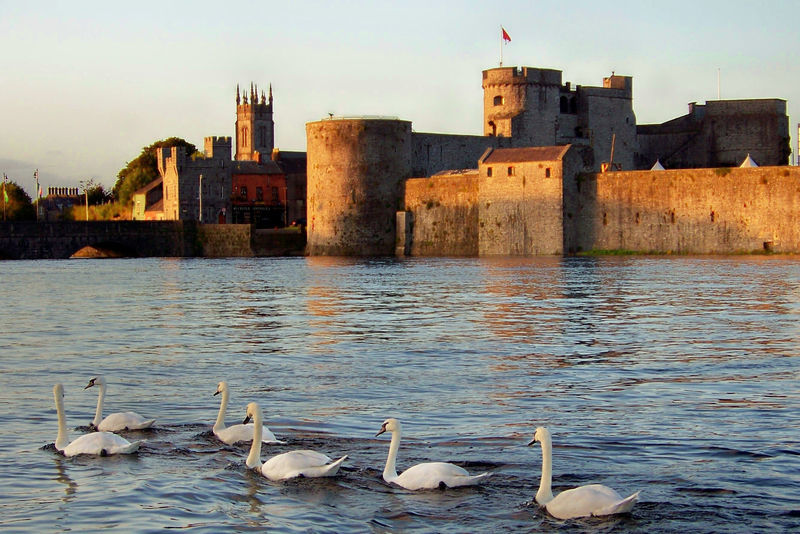 Which are the Best Castles in Ireland?
This is a really subjective question – what makes a castle 'the best' is going to vary from person to person to a great degree. However, Ireland is home to some castles that are really undeniably awesome and incredible. Many of these castles are popular tourist spots, so let's take a look at a few!
Blarney Castle
This castle in Cork is home to the famous Blarney Stone, a limestock block which carries the legend that whoever kisses it will be blessed with a gift of flattery. It was built around 600 years ago by Dermot McCarthy, King of Munster, replacing a stone building on the site which had itself replaced a wooden building before it.
It's a great castle to visit in summer, as it's surrounded by gorgeous countryside ready to explore, full of old druid stones, as well as hosting regular live music events, from local bands to choirs and orchestras.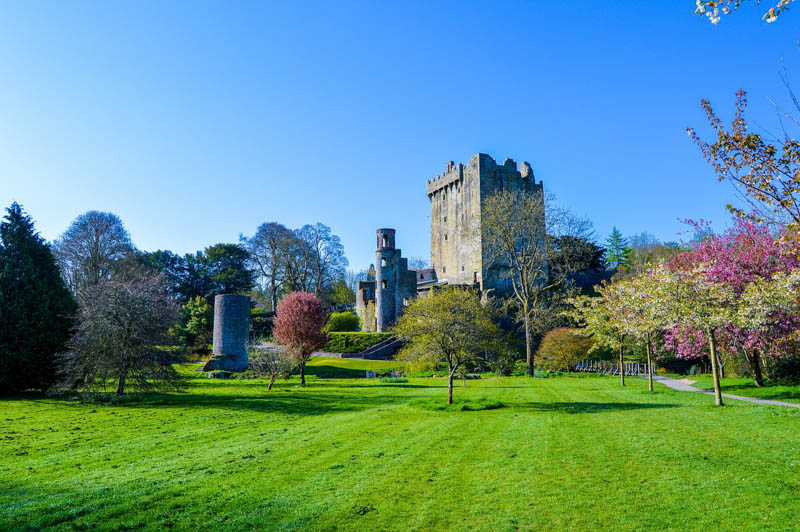 Dromoland Castle Hotel
Dromoland Castle is one of the best-kept and most luxurious castle hotels in Ireland, and it's the perfect place to visit if you're looking to sleep like a king or queen for a few nights. It's a 450-acre estate in Co. Clare which houses this nearly three hundred year old castle, where you can stay in the lap of luxury for as long as you like, being served and dining like a king.
With a whole host of different level suites available, as well as accommodation and space for a full on wedding event, this is undeniably one of the most luxurious spots to stay at in all of Ireland – the fact that it's a castle is almost just a bonus for history buffs.
From the incredible dining and cuisine at the castle, to their sprawling golf course and spa, there's nowhere better to stay if you're looking at the ancient side of Ireland with longing eyes.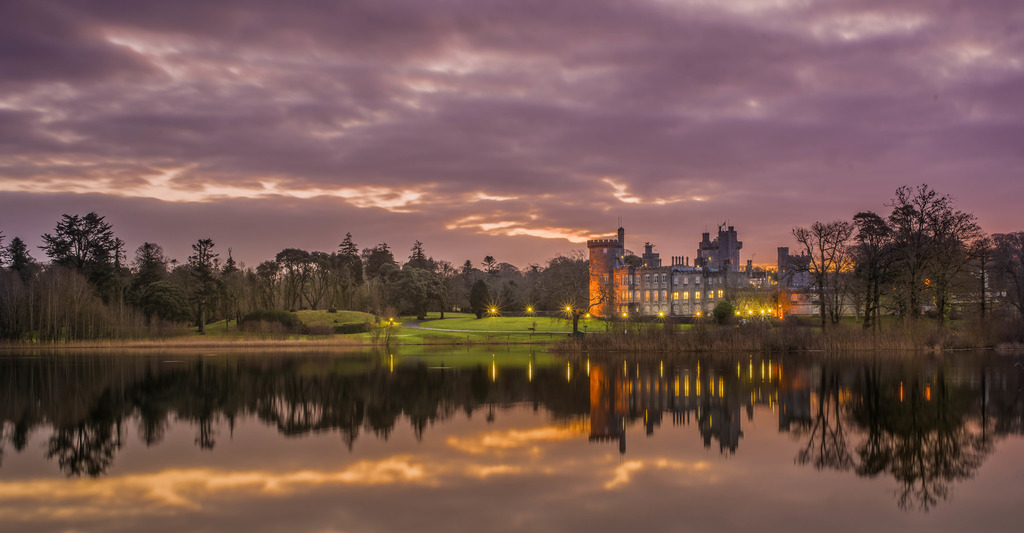 Bunratty Castle
In the centre of Bunratty Village, Clare, sits Bunratty Castle, a 15-century tower house. Originally a settlement for Norsemen around 900-1000 AD, then following that, a small motte and bailey castle until it was finally built into a stone fort.
The castle has been host to different notable Irish families over the years, such as the MacNamaras and O'Briens, the largest clan in North Munster. At one point, they had a herd of over 3000 dear in the castle grounds.
Today you can visit and tour the castle and surrounds with ease, and if it's your kind of thing, take a look at the medieval banquet that happens regularly. It is a re-enactment of a typical 15th century banquet accompanied by creative meals that reimagine historical dishes and preparations of the past.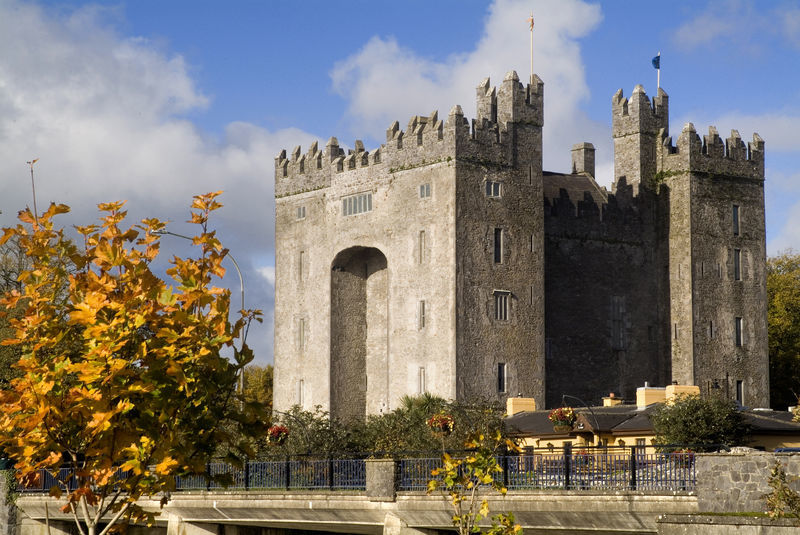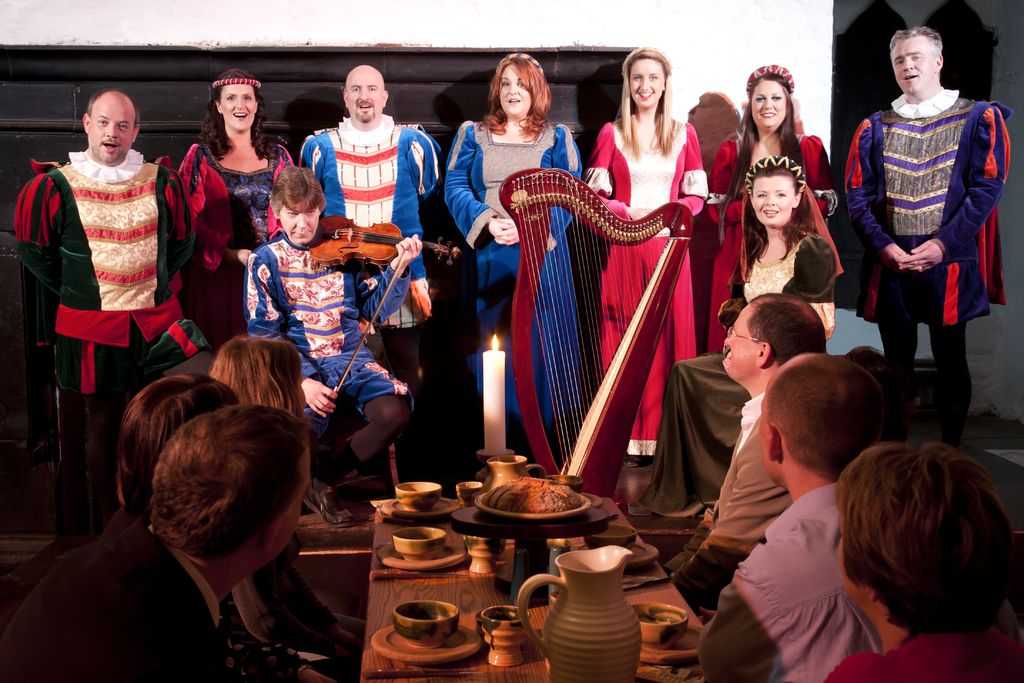 Which Famous Castles in Ireland Should I visit?
If you're visiting Ireland, you'll likely be planning on visiting some castles. It's a great idea to take an Irish castle tour run by locals, so they can fill you in on the history of the area, as well as answering any questions you might have.
You should take a look at the three castles we mentioned above as well as below, as they're some of the most spectacular and most popular to visit. Otherwise, if you're looking to go a bit deeper into the vast collection of stone fortifications around Ireland, you've got your work set out for you.
There are hosts of castles all around the island which you should definitely be visiting, but it can also be hard to head from one to the next if they're counties apart. Here's a list of some of the places in Ireland with the best collections of castles…
There are also lists upon lists of ancient castles around Ireland, in various stages of ruin and repair, which are definitely worth a visit. You could also stay in one of Ireland's many castle hotels if you're looking for an extended stay at one of the old fortified monoliths.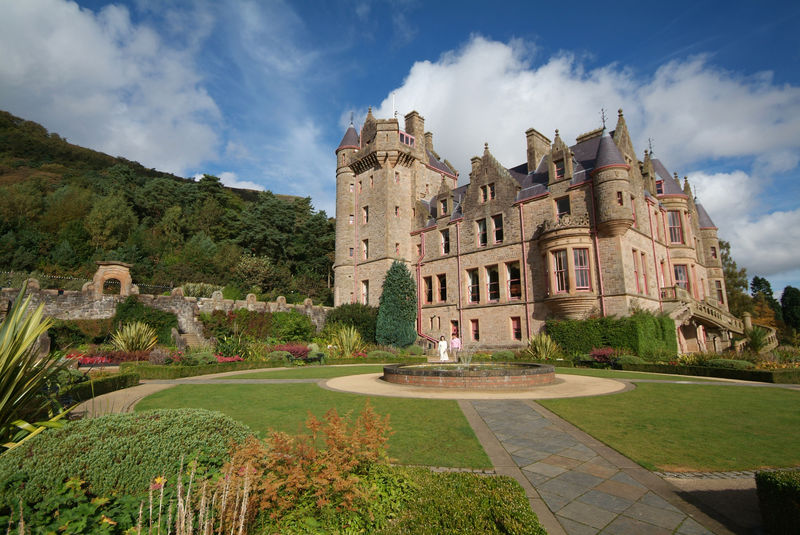 Which is the Oldest Castle in Ireland?
This is a hard question to answer. There are a lot of castles in Ireland built around similar periods, which can be hard to accurately date in terms of when they were built, and when they were first occupied.
As far as one can tell, Killyleagh Castle in County Down, Northern Ireland, is one of the oldest with some of its parts dating back to 1180. It's believed to be the oldest inhabited castle on the isle. The first fortifications were built on the site by John de Coury, a Norman. It was built as part of a defence effort against the Vikings, who were still a very present threat at the time.
Another from a similar time period, which may be as old, or even older, is Trim Castle. Built over thirty years in the 12th century, it sits on the banks of the River Boyne in County Meath, and is also the largest Norman Castle in Ireland. At the time, it was used as a Norman administrative hub, and while it changed hands over many assaults, sales and giftings, it remained largely the same, with a few additions and renovations over the next few hundred years.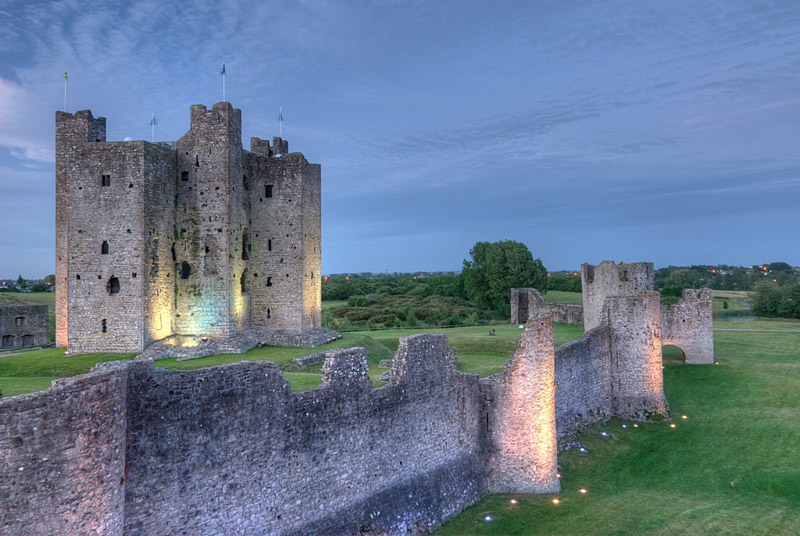 Conclusion
You should now have had your biggest questions about Ireland's castles answered in great detail, and have a good idea of which castles and constructions you'll want to visit while you're there. Remember, it's always a great move to ask locals what they think about where you should visit, especially somewhere like in Ireland. It's more than likely at any given moment, that you're not too far from some castle ruins, completely uninhabited by tour groups, and ready to explore to your heart's content!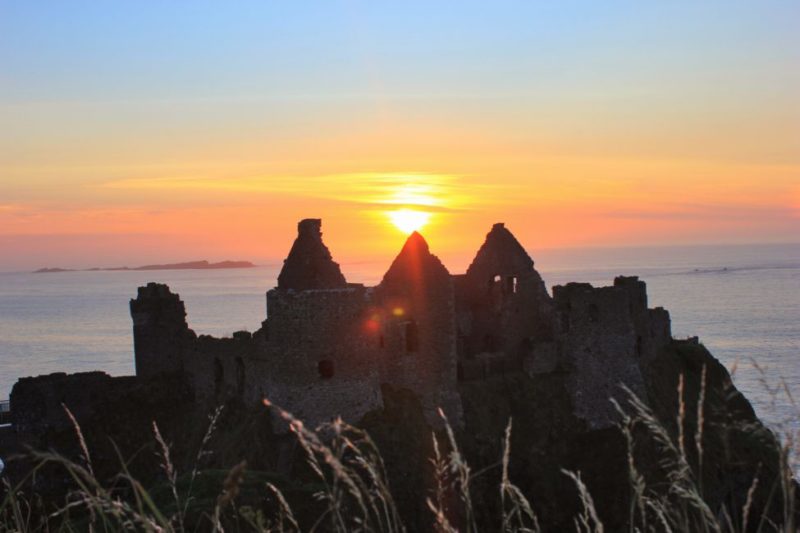 Like This Article? Pin it!