Exploring Dublin doesn't have to be expensive, Dublin is a big city filled with lots of hidden gems that don't cost a cent. With so many free things to do in Dublin, your wallet will thank you!
There is so much history and beauty to be found in Dublin. The streets are filled with stories of the past, and there are a number of museums and galleries that are completely free to enter.
Hopefully, this list will give you some inspiration as you explore Dublin City on your own Irish adventure!
Here's our list of 29 Fun Things To Do in Dublin For Free
1. Check Out The National Gallery Of Ireland

The National Gallery of Ireland is Dublin's largest gallery and is home to some absolutely gorgeous paintings. They have over 14,000 pieces of art from all over the world, spanning from the 14th – 20th century — with plenty of Irish paintings as well.
Our favourite (pictured above) is 'The Marriage of Strongbow and Aoife" which is a massive piece depicting a pivotal moment in Irish history. A visit to this gallery one of the best free things to do in Dublin, especially on a rainy day.
📍 Address: Merrion Square W, Dublin 2
🕰 Opening Hours: Monday: 11:00 – 17:30, Tuesday – Saturday: 9:15 – 17:30, Thursday: 9:15 – 20:30, Sunday: 11:00 – 17:30
2. Sample The Ice Cream at Murphys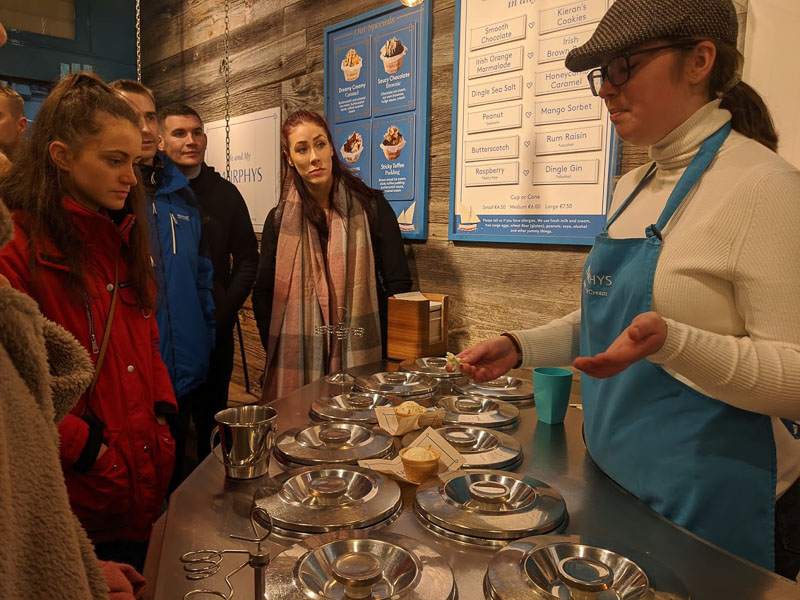 Murphys Ice Cream is a delightful ice cream parlour that serves up hand-made ice cream made down in Dingle. They have a wonderful and varied selection of ice creams and are happy to give you a free taste of some of them.
Our personal favourite is the brown bread — it sounds bizarre but trust us, it's delicious!
📍 Address: 27 Wicklow St, Dublin 2
🕰 Opening Hours: Monday – Thursday and Sunda: noon – 10:00pm, Friday and Saturday: noon – 10:30pm
3. Hang Out With Wild Deer In The Phoenix Park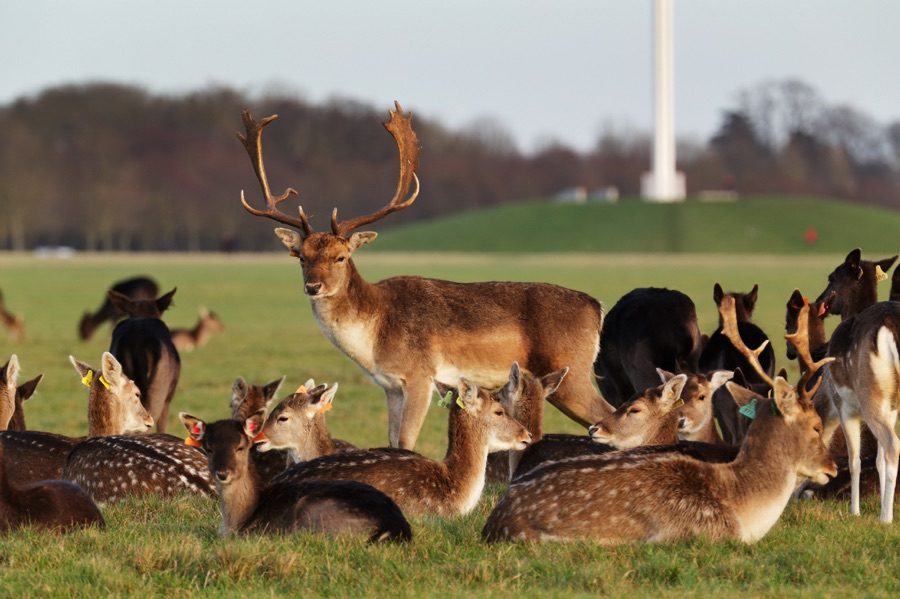 Phoenix Park is one of the largest urban parks in a European capital and is an easy walk from the city centre. There have been a group of fallow deer here in the park since the 17th century.
Take a few hours and wander off into the depths of the park and see if you can find them. Spotting deer in the park is one of the best free things to do in Dublin with kids — but it's something adults will enjoy as well.
Keep in mind that the park is huge (707 hectares/1,750 acres), and even though there are around 500 deer living here, finding them can be difficult. Check out our guide to finding the elusive deer, here.
🕰 Open 24 hours a day
4. Visit The President's House (one of the best free tours in Dublin)
If you're in Phoenix Park on a Saturday, make your way to the Visitor Centre and see if you can snag a ticket for a free tour of the Irish President's house, Áras an Uachtaráin — which was built in 1751.
Tickets are given out on a first-come, first-serve basis, so best to get there early to make sure you can join the free tour. Make sure to bring a photo ID otherwise you won't be let inside the house.
📍 Phoenix Park, Northside, Dublin
☞ SEE ALSO: Sleeping in The Dublin Airport – Everything You Need to Know
5. Check Out The Hidden Gardens in Dublin Castle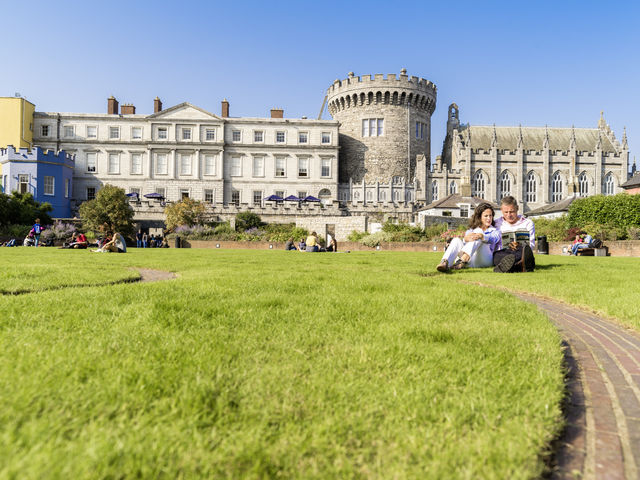 Dublin Castle is surely on your agenda for your visit, and while there is a fee to get inside the Castle itself, take a walk to the back of the Castle, and find the Dubh Linn Gardens.
Located right in front of the Chester Beatty Library, you can enjoy the mini-park for free. Also, you can enter the Chester Beatty and go to the roof for a unique view of Dublin.
Looking for more castle action? Check out the Malahide Castle which is just 25 minutes from the city centre, or about 10 minutes from Dublin Airport. Or have a look at these historic Dublin castles.
📍 Dublin Castle, Dame St, Dublin
6. Experience The Dead Zoo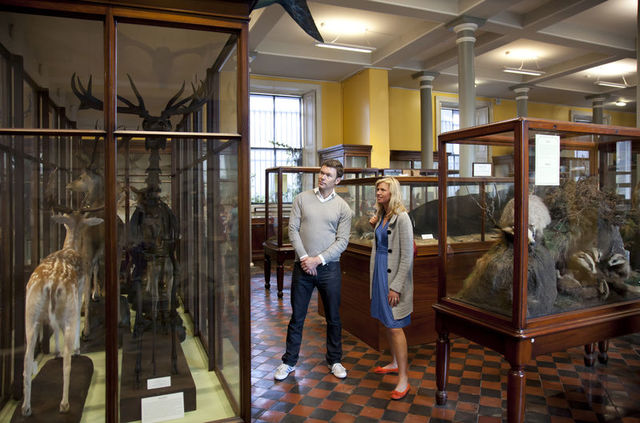 The Natural History Museum is a way to step back into the past, not just of Ireland's great flora and fauna, but also in the style of the museum itself. There are no touch screens or technology here, instead, old school charm abounds in what Dubliners call "The Dead Zoo".
Expect natural history, including taxidermy of both exotic and not-so-exotic animals, and replica skeletons of extinct animals from the past. You'll also find exhibitions on decorative arts and history, archaeology, country life, and war. This is one of the quirky (but free) things to do in Dublin.
📍 Address: Merrion St Upper, Dublin 2
🕰 Hours: Sunday and Monday: 1:00 – 5:00pm, Tuesday – Saturday: 10:00am to 5:00pm
7. Read Ulysess in Sweny's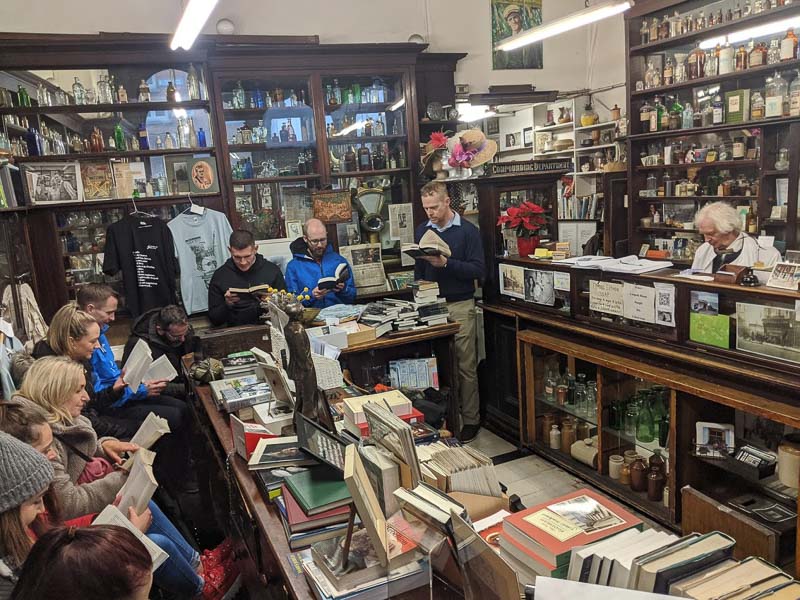 Here's one for all the readers out there. Why not stop into Sweny's Pharmacy to read some of James Joyce's epic novel, Ulysses?! If you're a fan, you'll know that this place was featured in the book.
The former pharmacy now sells books and crafts and is manned by volunteers. Here you can even buy some of the iconic lemon-scented, yellow soap that Leopold Bloom bought. There are readings every day in a variety of different languages and this is definitely one of the free things to do in Dublin you shouldn't miss! Click here to check out their website.
📍 Address: 1 Lincoln Pl, Dublin 2
🕰 Hours: Monday and Wednesday 11:00am – 5:00pm. Tuesday and Thursday – Sunday: 11:00am – 6:30pm
8. Walk Around Trinity College

Not only is this area one of the best to stay in the city, but the 47 acre Trinity College is one of the free places to visit in Dublin and is definitely a must-see.
Take in the historic Georgian buildings and the cobblestone walkways, and if you're lucky, a cricket game going on outside the Pavillion bar, which happens to be one of the cheapest bars in Dublin.
While you're here, see if you can find Dublin's smallest graveyard, Chaloner's Corner. It is a graveyard for notable academics of the University and is tucked away in a corner of the campus.
📍 Address: College Green, Dublin 2
9. See The Remains of Saint Valentine
Many people have no idea that the remains of the Patron Saint of Romance, St. Valentine, can be found in Dublin City. For some bizarre reason, his remains were donated to the Whitefriar Street Carmelite Church back in the 1800s by Pope Gregory XVI.
Rome still has his head, so we're not sure which parts ended up in Ireland. As a result, every Valentine's Day, hundreds of couples and singles head along to the church to say a prayer for their relationship status in the new year.
📍 Address: 56 Aungier St, Dublin 2
🕰 Hours: Monday and Wednesday – Friday 7:30am – 6:00pm. Tuesday 7:30am – 9:00pm. Saturday 7:30am – 7:00pm. Sunday 7:30am – 8:00pm.
10. Listen To The Session in the Cobblestone
An Irish pub without Irish music isn't much of an Irish pub, is it?! It is something that Dublin is best known for. If you're looking for the traditional music (called a "Trad session" here in Dublin) then you're not going to beat the Cobblestone — one of the best music venues in Dublin.
It's here that the Irish musicians come to practice together and you get a much more authentic experience. They have music every day until closing. Have a look at their Instagram page for more photos and videos.
Make sure to check out more of Dublin's unique pubs during your trip, and find yourself the cheapest pint in the city! And, if you're into whiskey, you won't want to miss the Jameson Distillery Tour.
11. Find Some Hidden Graffiti in Dublin
A carpark isn't usually high on places to visit in cities, but you'll have to make an exception for Dublin's Tivoli Theatre Carpark. Every year they have a Graffiti Jam event where some amazing artists completely repaint the walls!
Another way to find street art around the city is to simply wander around — check down alleyways and smaller streets. If you're into graffiti and street art, this is one of the free things to do in Dublin that you'll enjoy.
📍 Address: 135-138 Francis St, The Liberties, Dublin 8
12. Stroll Along The Canal (one of the most relaxing free things to do in Dublin)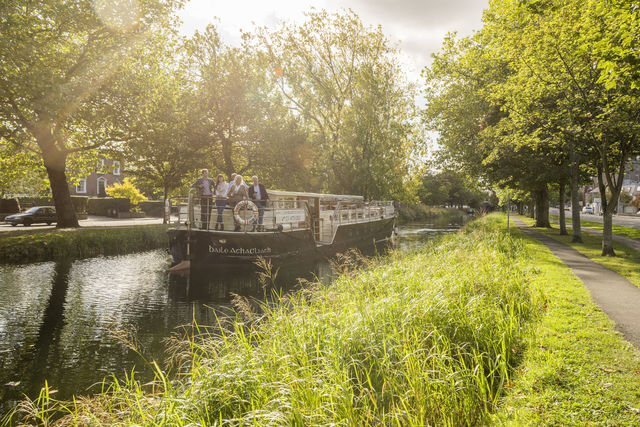 Sunny days do exist in Dublin, and when they do, there is nowhere better than the Grand Canal on the Southside of Dublin. Irish people flock here when it's sunny, especially around the Barge Pub area. Though drinking outside is illegal in Ireland, in the summer that law is a bit more relaxed outside pubs along the canal. It's lovely!
Note: while drinking outside in the summer may be OK, drinking and driving in Ireland definitely is not.
13. See Francis Bacon's Studio at The Hugh Lane Gallery
The Hugh Lane Gallery is another free gallery that is well worth visiting if you are visiting Dublin on a budget. It's a gorgeous gallery that has loads to see. We especially love the stained glass section but the most impressive has to be Francis Bacon's studio.
Upon his death in London, his studio was meticulously cataloged and recreated exactly as it was on the day of his death. It's complete chaos but absolutely fascinating!
📍 Address: Charlemont House, Parnell Square N, Rotunda, Dublin
🕰 Hours: Tuesday – Thursday 9:45am – 6:00pm. Friday 9:45am – 5pm. Saturday 10am – 5pm. Sunday 11am – 5pm
Closed Monday.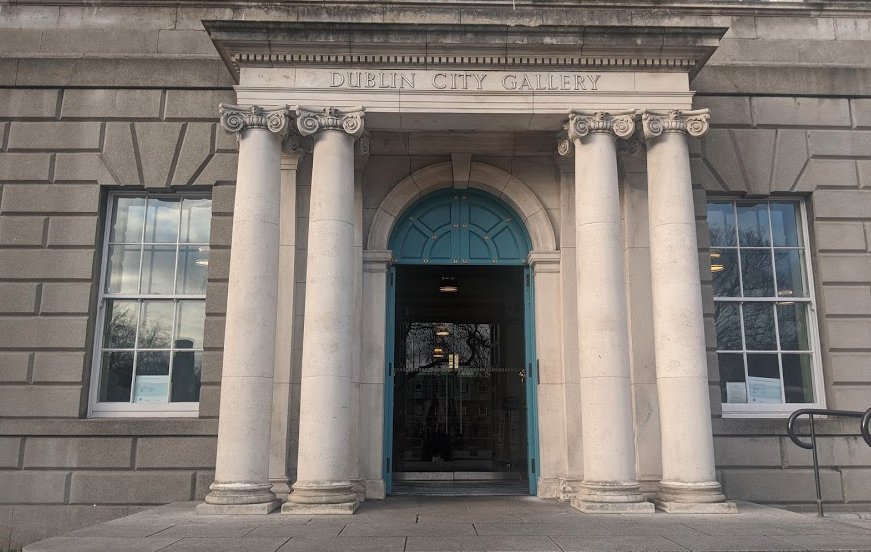 14. Join a Free Walking Tour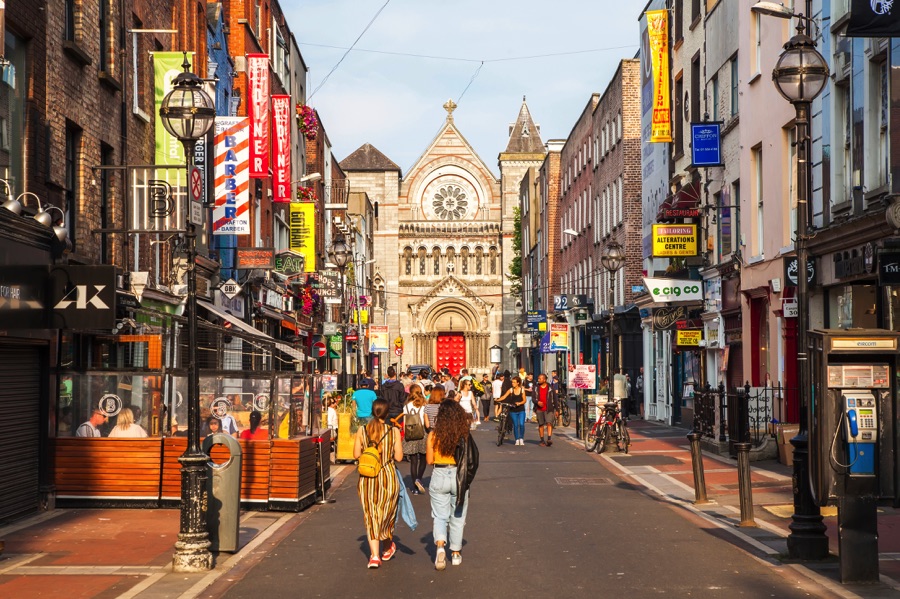 Free walking tours are a great way to see any city, and Dublin is no exception.
There are numerous companies to choose from, and various times of day. FreeTours.com runs highly rated tours at 11:00am and 2:30pm, taking in the Dublin Castle, Viking & Medieval Dublin, Christ Church Cathedral, Trinity College, 1916 Rising, Wall of Fame, James Joyce, River Liffey, Temple Bar quarter and much more.
This is one of the best free tours in Dublin! Note: while the tour technically is free, the guides are expecting a tip. You don't have to tip, but it is appreciated (and everyone does).
15. Stroll Around The Blessington Street Basin
The Blessington Street Basin is an old drinking water reservoir that was in use up until 1869. In the past, the water was also used to make Jameson and Powers Whiskey. Nowadays it's a nice small park that few people visit.
📍 Address: click here
16. Visit Bull Island and St. Anne's Park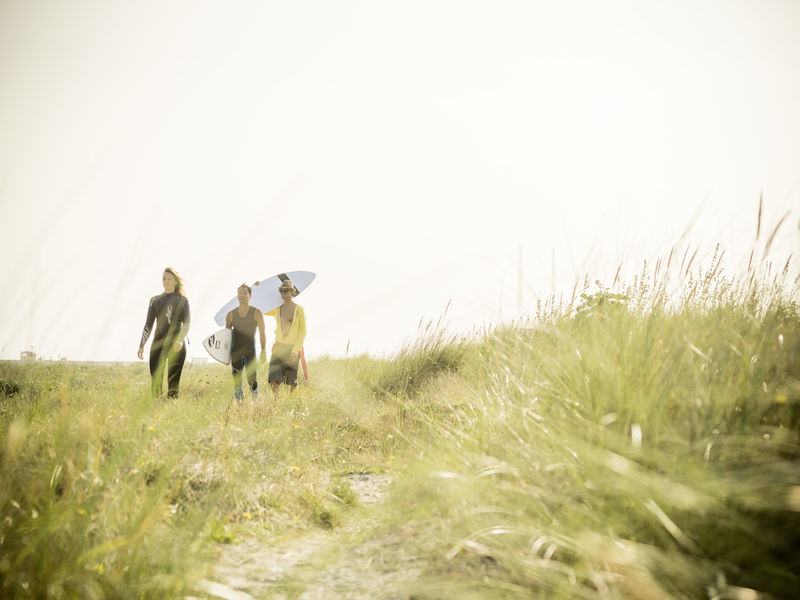 A short bus ride to the north of the city will leave you on a beautiful stretch of coastline known as Bull Island. If you're not feeling the beach, you can just take a wander into St. Anne's Park, another huge park in Dublin City, and discover some hidden gems like the old tower and even a remote control car track.
📍 Address: click here
17. Do The Bray to Greystones Cliff Walk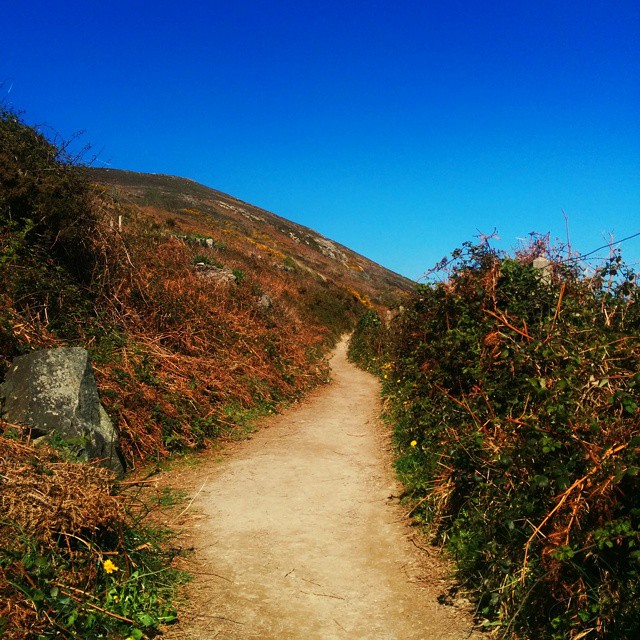 Ok, this one isn't technically in Dublin, but Bray is only about 30 minutes away from Dublin on the DART train. This cliff walk is suitable for all abilities and is a relaxing hike along the coastline on a well-worn path.
The walk is about 7 kilometers long and should take you about 2 hours to finish — at Greystone Harbour. Click here for more details about this free, outdoor activity.
18. Visit The Botanic Gardens and Glasnevin Cemetery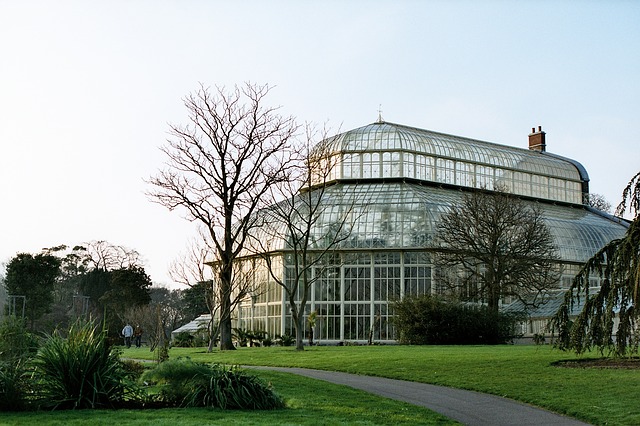 The Botanic Gardens just north of Dublin's city centre are a must-see for visitors. With amazing plants growing inside and outside the large glasshouses, it's perfect for any kind of weather and any time of year.
The gardens are right beside Glasnevin Cemetery which holds the dubious honour of having a larger population of residents than Dublin City currently has.
📍 Address: Glasnevin, Dublin 9
🕰 Hours: Monday – Friday 9am – 5pm, Saturday 9am – 6pm, Sunday 10am – 6pm
19. Walk to the Poolbeg Lighthouse

Seeing as Dublin is a city on the sea, you shouldn't be surprised to learn that we have a pretty great lighthouse. This one is on the end of a long walk out into the midst of Dublin harbour. Don't miss this walk, it's one of the nicest (and free) things to do in Dublin City.
20. Visit The Garden of Remembrance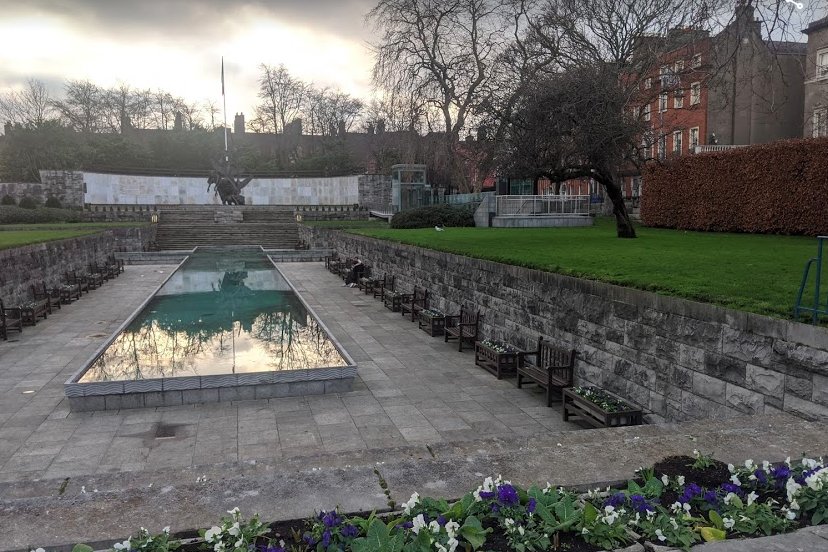 The Garden Of Remembrance is another small park dedicated to all the Irish who died while fighting for Irish freedom. The centerpiece of the garden is a statue of a famous Irish myth, called The Children of Lir. It's really beautiful and well worth checking out.
📍 Address: Parnell Square E, Rotunda, Dublin 1
🕰 Hours: 7 days a week: 8:30am to 6pm
21. Feed The Ducks in Stephen's Green Park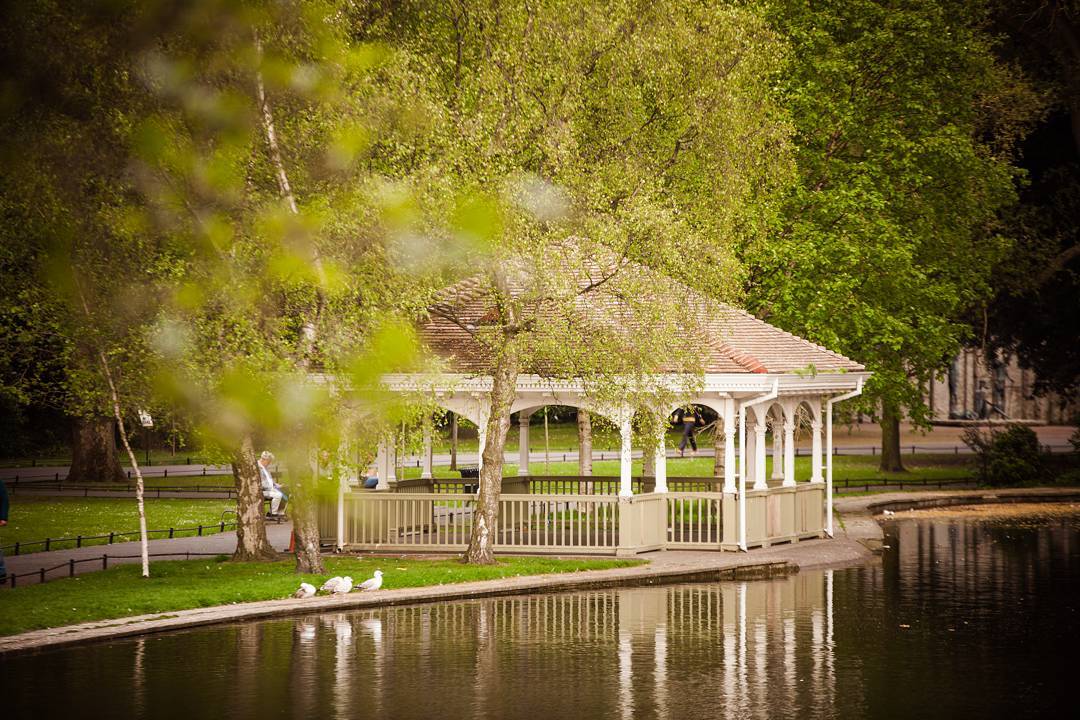 During the Irish Revolution, there was fighting in this park between Irish republican revolutionaries and the British Army. However, both sides agreed to a ceasefire so the greenskeeper could go in and feed the prize ducks. Keep this tradition alive by feeding the ducks in this picturesque park.
📍 Address: St Stephen's Green, Dublin 2
22. Visit Merrion Square and Oscar Wilde Statue

Yet another thing to do for free in Dublin. This park, is again in the city centre, but in Merrion Square. Here, you can walk in the footsteps of famous poet and writer, Oscar Wilde and see a glorious statue of the Importance of Being Earnest writer himself.
📍 Address: 12 Merrion Square N, Dublin 4
23. Check Out The Temple Bar Icon Walk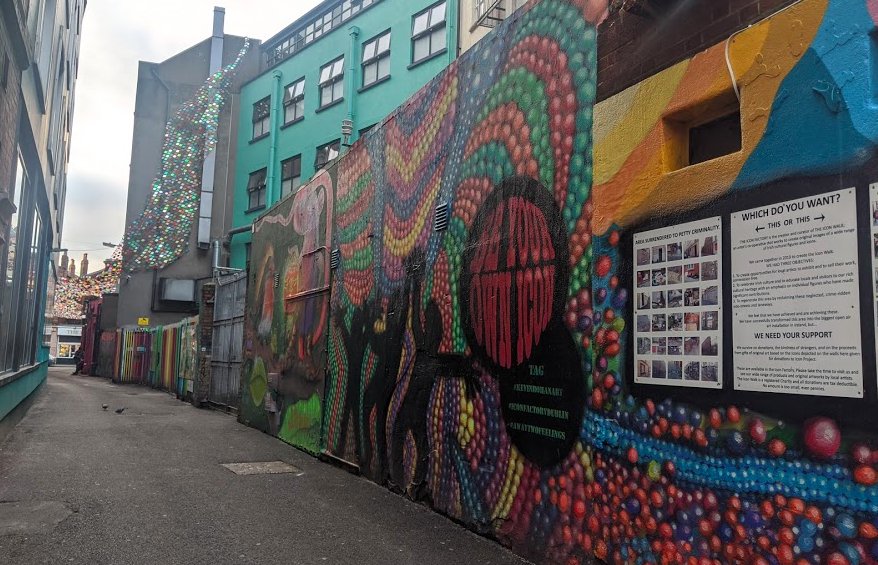 Unbeknownst to many, there is a really cool Icon Walk that you can do in Temple Bar. The walk has repurposed some of the unsavory back alleys and made them a homage to the people who make Ireland great.
There are old musicians, poets, radio broadcasters and many more immortalized on the walls. Known as 'The Greatest Story Every Strolled', it is definitely something you shouldn't miss. Check out more information here.
📍 Address: 3 Aston Pl, Temple Bar, Dublin
24. St. Patrick's Day Parade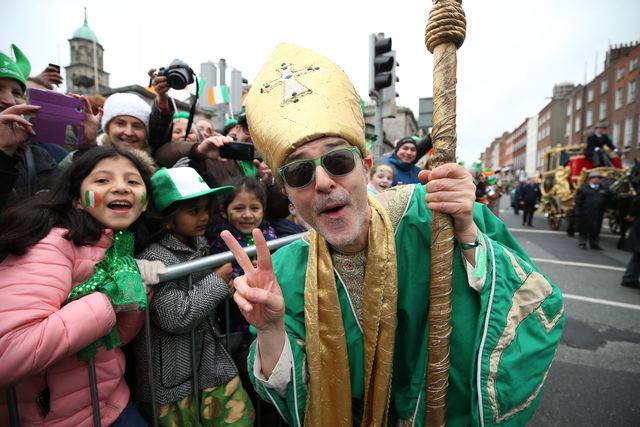 This world-famous celebration of the Irish patron saint is celebrated in Dublin like no other place. The parade might surprise you as each year the organizers decide a new theme.
Grab a place on O' Connell street or outside the Central Bank for a great view of the festivities! The Parade is on March 17th, and it's a national holiday, so be ready for crowds! Check out our guide to St. Paddy's Day in Dublin.
25. Pride Parade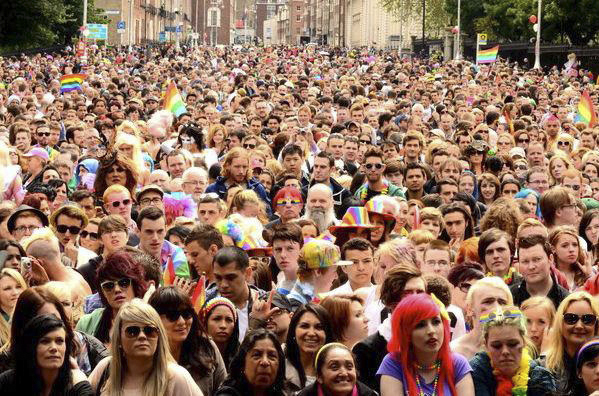 In 2015 Irish people voted to legalize gay marriage, and since then the Pride Festival has exploded in size and madness. The whole city turns rainbow and celebrates members of the LGBTQ in Ireland and around the world. A real feel-good, fun parade for all ages. It usually takes place at the end of June.
If you find yourself visiting Dublin at Christmas, there are numerous fun activities during that month as well. Learn more in our post.
26. Howth Head Hike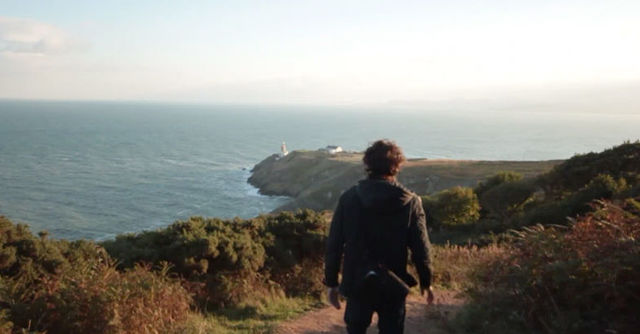 On the north side of Dublin Bay, there's the stunning Howth Head hike which offers amazing views of Dublin. This cliff hike is a little more strenuous than the Bray to Greystones hike (listed above), but the views of Dublin Bay are worth it.
Access is easy on the DART bus, and the well-trodden path takes about 2 hours to complete. Note, as this hike is on a point, we don't recommend it during windy, foggy weather. Click here for more details.
27. Trip Out To Maynooth to See The Castle and University

Maybe you're a little tired of the city life and you want to get away from it all for a little while. How about you jump on a train for about 40 minutes and get yourself to Maynooth in Co. Kildare? This is an easy, fun day trip from Dublin.
This university town hosts not only the stunning Maynooth University campus but also a 12th-century castle that has been wonderfully restored and offers free tours. Check out Chill Downtown while you're there for some pretty amazing burgers.
28. Visit the Irish National War Memorial Gardens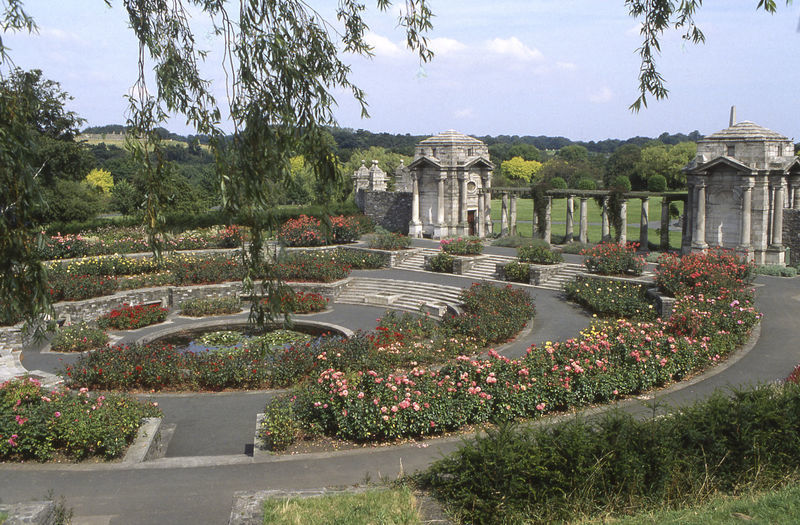 A really wonderful park in the Islandbridge area of Dublin, and somewhere pretty much unknown to many, even locals. The stunning park is to remember all Irish people who fought in WWI, including the 49,400 who died during that time.
📍 Address: Island Bridge, Ushers, Dublin
29. Go Hiking in Wicklow, Glendalough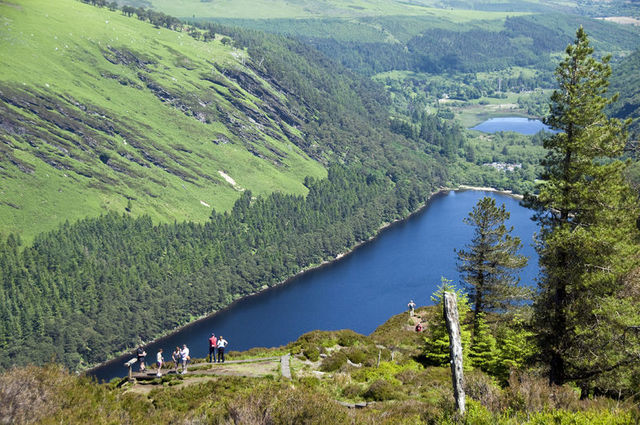 A little further outside Dublin, around an hour away is the wonderful Glendalough. If you're looking for a fun hike with panoramic views, this is the place for you! Follow the Spinc trail route up to the peak, and then loop the whole way around the lake.
This is just one of many amazing hikes near Dublin that you can do for free.
Enjoy the Free Things To Do in Dublin!
As you can see, there are many free activities in Dublin! If you have a lot of time in Dublin, I recommend taking a couple of day trips. And, apart from the ones listed in this article, you might want to consider taking a trip from Dublin to Newgrange (in Meath) to see the impressive Megalithic tomb. Have we missed out on any? What are your favourite free attractions in Dublin?
If you plan on making a trip out west, be sure to check out our article about fun things to do in Galway, and the top things to do in Dingle.
Like This Article? Pin it!