I once heard a disgruntled tourist say that there are "no activities in Dublin except to go to the pub and get drunk". Although Irish people do love their pubs and pints, this is simply not true! There are many activities in Dublin that don't involve drinking.
Our capital city has so much to offer and there really are endless fun activities in Dublin for kids (and adults) come rain, snow or sunshine. Enjoy your trip to Dublin!
If you want to venture farther out from Dublin, have a look at our best day trips from Dublin and if you want to go even farther, then be sure to check out our list of things to do in Meath, which is thirty minutes from the city centre.
Here are 21 Activities In Dublin you won't want to miss.
1. Go Wakeboarding in the Heart of Dublin
Staying in the city does not mean you'll miss out on the activities that the west of Ireland is better known for. Wake Dock, located in Dublin's dockland area, certainly gives Cork a run for its money!
Beginners and advanced riders alike will have a unique experience as they wakeboard among the Dock's 'skyscrapers'. While kids can, of course, do this, it's probably one of the better activities in Dublin for adults.
2. Cycle the Phoenix Park
This park functioned as a royal hunting park in the 17th century and is now the largest enclosed public park in any city in Europe.
Phoenix Park offers a variety of activities to visitors, from dog-walking to deer-watching. There's even a 5,500-year-old prehistoric burial chamber if checking out the flora and fauna is too tame for you. Who said you even have to leave the city to get in touch with nature? Check out Phoenix Park Bikes to book.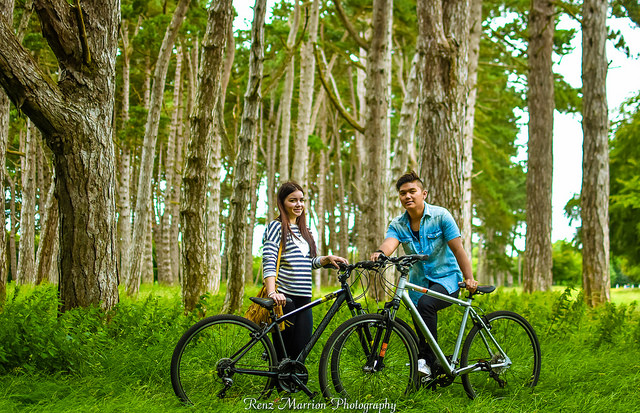 3. Make a Splash With the Viking Splash Tour
I once had a tourist friend stand dumbfounded as a funky car shaped like a boat transformed into an actual boat at the Grand Canal Harbour. This is the Viking Splash tour and is certainly one of Dublin's more unique activities.
The tour begins and ends at St. Stephen's Green, offering its riders an amazing and unique view of the Dublin city. The tour guide/driver is usually engaging and entertaining too! One of the most random activities in Dublin for kids.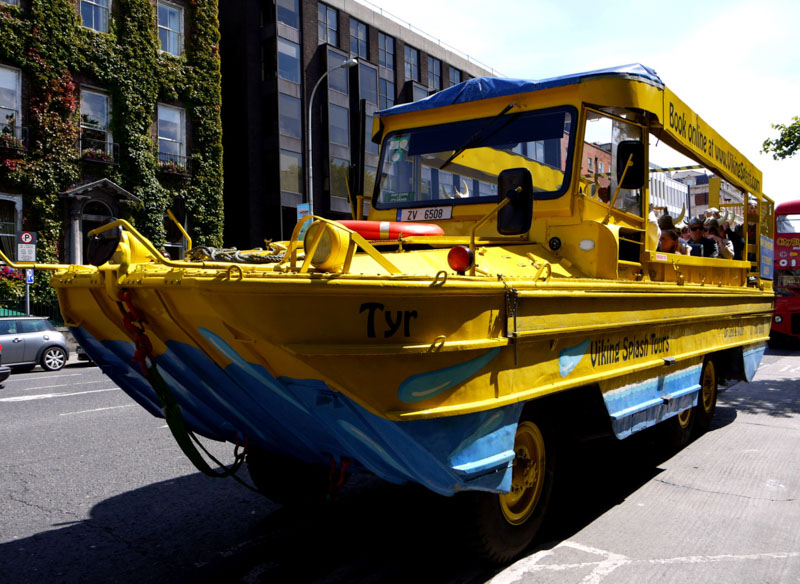 4. Get Spooked at the Hellfire Club
This one's not for the faint-hearted. Mount Pelier hill is the location of the infamous Hell Fire Club which is billed as one of the most terrifying places on Earth and many have witnessed everything spooky — from cult rituals to demonic curses while there.
If you're the type who enjoyed Insidious and The Conjuring, you'll probably enjoy this one. This is probably one of the most unusual activities in Dublin but perfect if haunted houses are your cup of tea!
5. Have a Drink Inside a Church at The Church
How many people can say that they've had a drink inside a church? You can have a tea or a coffee instead of a cocktail, as the architecture itself is worth seeing.
The Church at Jervis Street used to be St. Mary's Church of Ireland, and still has some of its original features such as the Renatus Harris built organ and its stained glass windows. No matter your religious affiliation, this will certainly be a memorable experience.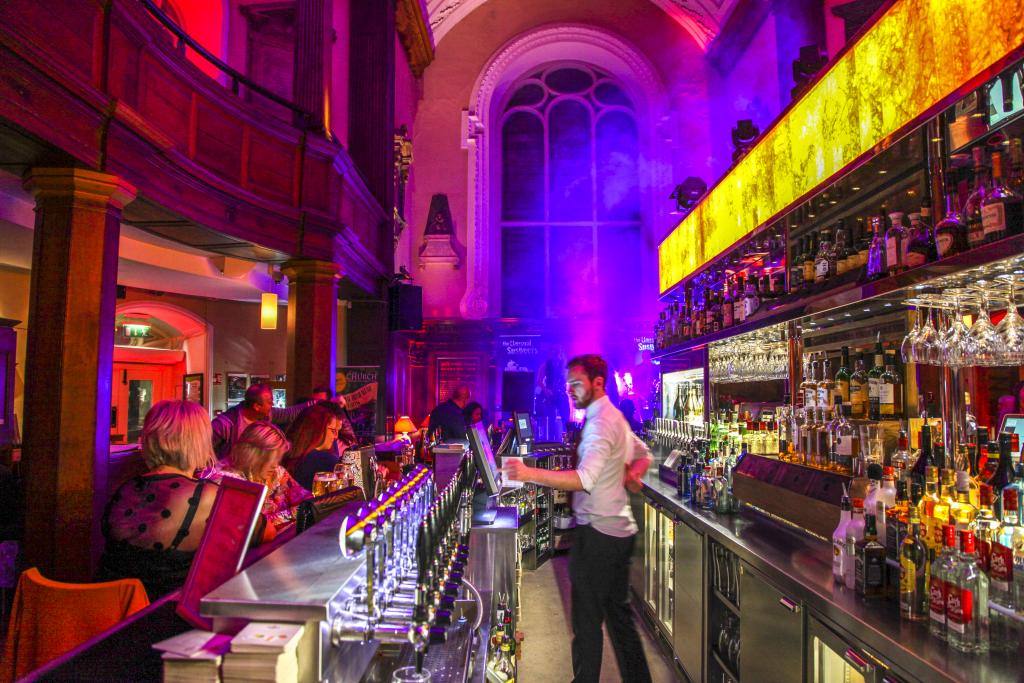 6. Feel Like Royalty at Clontarf Castle Hotel
Clontarf Castle Hotel dates back to 1837 and is built on the grounds famous for the Battle of Clontarf in 1014. These days, it is a four-star hotel that regularly makes the list of Top 10 hotels in Ireland. It's only a 10-minute drive from the city centre, too!
7. Go For a Walk in Howth
If you've dreamt of visiting little fishing villages à la Manchester By The Sea, or if you're just looking for a break from the hustle and bustle of the Dublin City Centre, Howth is perfect for you.
It is filled with cod and ray for those fishing fanatics, and restaurants along the scenic seafront for the seafood lovers! You can even browse the Howth Market, filled with Irish crafts. Very cute, very quaint, very Instagram-worthy.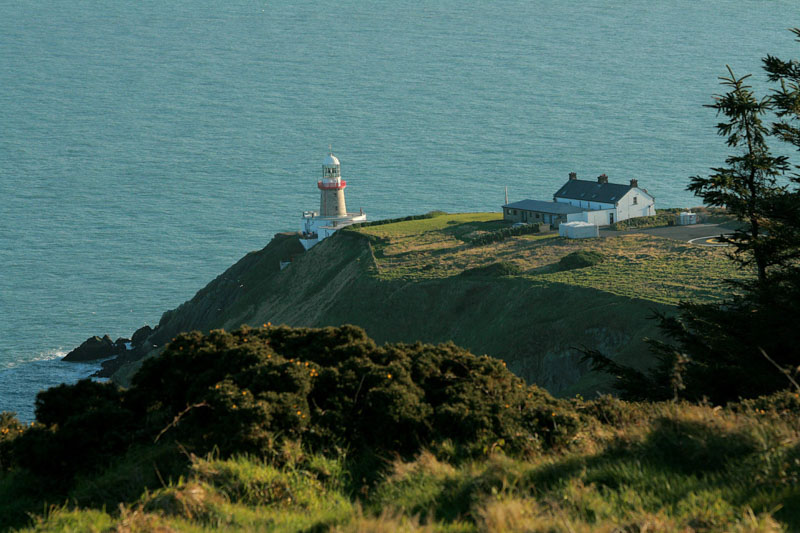 8. Cross The City Without Passing a Pub
Do you remember that Ulysses quote, "Good puzzle would be to cross Dublin without a passing a pub?" Well, since its publication, it has now been the goal of every casual visitor and cartography nerd alike to take Leopold Bloom up on his challenge.
The puzzle has now been solved by a 30-something Dubliner, but if you want to solve the puzzle yourself, feel free! No matter which route you end up with, you will be rewarded with a fully-immersive experience of Dublin City.
9. Catch Up On Your Reading at the Chester Beatty Library
Honestly, this museum is probably the most underrated museum in the city. It features the private (now public) collection of Sir Alfred Chester Beatty, a super-rich mining magnate with an affinity for rare things.
The library features Christian and Islamic manuscript (there's a 3rd -century Greek papyrus of the Gospel of Luke) and some East Asian artefacts such as Japanese-picture scrolls, Chinese snuff bottles, and jade books. A must for bibliophiles and history buffs.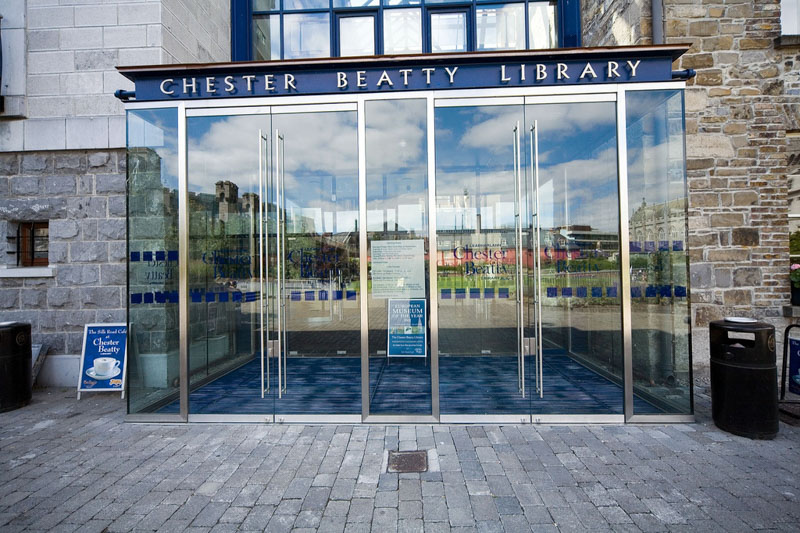 10. Visit The Kilmainham Gaol
This jail stands witness to Ireland's fight for freedom and political autonomy. Some of the leaders of Ireland's rebellions from 1798 all the way to 1916 were detained and even executed here.
It also held an important role when some 162,000 Irish convicts were shipped off to Australia between 1788 and 1868. It can be spooky, but only because you know that you're standing on a place that saw the most bitter and violent parts of Irish history. Click here to learn more and purchase your entrance tickets.
11. Go Hiking in the Wicklow Mountains
This mountain range in South Dublin is 20,000 hectares of mountain scenery filled with all the flora, fauna, and recreational activities any nature-lover could ask for.
It's a conserved and protected area, so all visitors must abide by the 'Leave No Trace' rule. But there are plenty of things to be enjoyed! This place is full of history, walking and hiking trails, and climbing and water sports facilities. Some of the top Ireland hikes can be found here.
12. Have a Drink at Temple Bar
I know we said this was a list that didn't include pubs, but you can still visit Temple Bar area and have a cup of tea instead!
How can anyone visit Dublin and not check out the cobbled streets of Temple Bar? This area has had its ups and downs- at various points in history, it had been the backyards of the wealthy, the victim of urban decay, and, surprisingly, the location of the first performance of Handel's Messiah in 1742.
These days it is food-and-drink central, with enough pubs and restaurants to satisfy even the most extreme of appetites. Be careful though, Temple Bar isn't where to go for a cheap pint in Dublin.
13. Play Sports Like the Irish With Experience Gaelic Games
For those not fully acquainted with the Irish sports culture, witnessing hurling or rugby or Gaelic football might be a kind of shocking experience.
Experience Gaelic Games caters for these people, where everyone gets the chance to feel like Henry Shefflin (ask about him —he's a legend!) scoring Kilkenny another win. You can even learn to Irish Ceilí Dance in here!
14. Pay Your Respects at The Glasnevin Cemetery
My favourite way of learning about history is through gravestones. The Glasnevin Cemetery features the final resting places of Irish icons such as Michael Collins, Daniel O'Connell and Éamon de Valera.
But, this cemetery also doesn't hide the ugly parts of Irish history — it's the final resting place of the "fallen women" that were discovered buried in a mass grave at a Magdalene Laundry.
It is a fascinating look through Irish history and is definitely worth checking out. As well as that the nearby 'Gravediggers' pub is known for having one of the best tasting pints of Guinness in the city. Click here to find the cemetery on the map.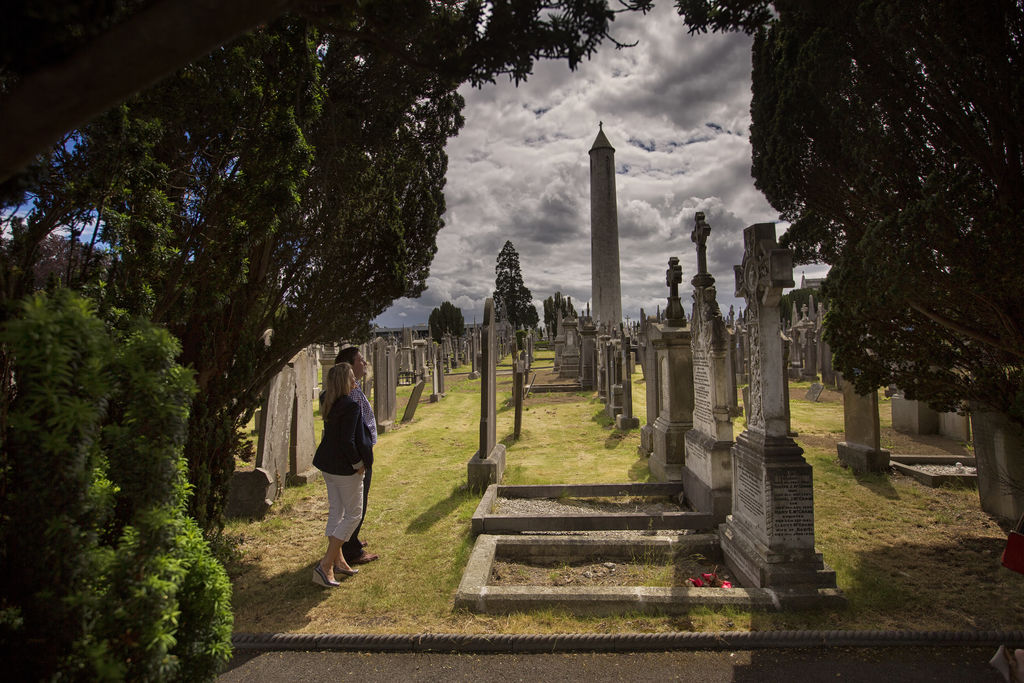 15. See How Our World-Class Pints Are Made at the Guinness Factory
Anyone who has heard of Ireland has heard of Guinness, and the Guinness Storehouse offers a behind-the-scenes of Guinness making, covering the company's history and its brewing process.
Even if you don't want to have a drink, it's still interesting to learn how Guinness is made, and the upstairs Gravity Bar offers an unrivalled view of the Dublin Mountains which serves as a backdrop for the city. Click here to learn more and reserve your spot at the Guinness Storehouse.
16. Have An Ice Cream in Dun Laoghaire
Another Dublin coastal town, Dun Laoghaire is probably most famous for the 1996 Liam Neeson film, Michael Collins, where you see the characters walking along the promenade. This is a great place to spend a weekend.
The Dun Laoghaire harbour took 42 years to build, and the view of the water is really a thing of beauty on a sunny day. The place also features the People's Park, a Victorian park that still has its Victorian shelter, Victorian gate lodge,
and Victorian fountains.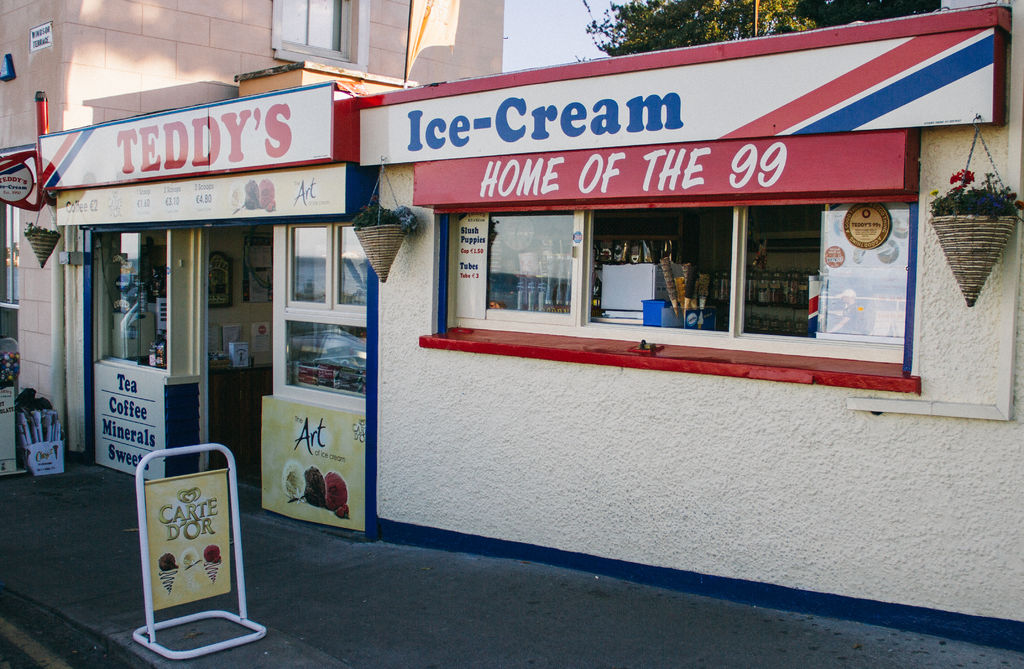 17. Stop and Smell the Flowers at Dublin's National Botanic Gardens
For those with a green thumb, nothing competes with the Botanic Gardens. A jungle oasis in the middle of the city, the historic glasshouses in this place has a wide range of plants and specimens for your perusal.
They also often have events, talks, and exhibitions, with the place hosting everything from theatrical events to orchestras.
18. Swim at the Dollymount Strand
The Dollier is the closest beach to Dublin city centre and is an amazing place to go for a walk or swim, especially during the summer.
If the weather permits, you can even see kitesurfers attempting to navigate the sea winds. The strand is an ideal place to have a picnic — you can bring your own food or get some from the shops available at the promenade.
19. Get Your Dose of Culture at the National Gallery Of Ireland
Most of this Gallery is free of charge, making it one of the best free things to do in Dublin. So, take advantage of it! You can see the finest Irish artworks housed here, and both adults and children can pick up a pencil and get creative themselves.
If you don't mind paying, you can see their special exhibitions that have displayed artworks of famous painters such as Caravaggio and Vermeer. You can find the National Gallery of Ireland here.
20. Stroll Along the Poolbeg Lighthouse
This is probably the closest to Wes Anderson you'll get in Dublin. The bright red lighthouse is very reminiscent of the Moonrise Kingdom, located right in the middle of Dublin Bay!
It's the perfect place to take in the view, and you will be able to see Dun Laoghaire and Killiney Head, as well as some impressive ships and trawlers going through the Eastlink bridge. The South Wall Walk is perfect if you want some exercise, but have had enough of the treadmill at the gym.
Now You Know What To Do in Dublin!
It's true that most lists of activities in Dublin include drinking (lots of drinking), but I hope that this list showed you there are many fun attractions and sights to see that don't involve booze. Enjoy your trip to Dublin and if it's raining during your stay, make sure to see our list of things to do when it rains and our list of free things to do as well.
For more on travelling to Dublin, make sure to see our detailed Dublin travel guide!
Like This Article? Pin it!