Some of Dublin's most famous residents are the fallow deer that live in Phoenix Park, here's your guide on how to find them!
Even though Dublin is a small city, only about a million people live there, it can get a little too hectic, so during your visit to Dublin, Phoenix Park is the perfect place to escape and surround yourself with nature.
The deer have been living in Phoenix Park since the 17th Century when they were introduced to the park for hunting, but fortunately, these days the deer live out a peaceful life in the park.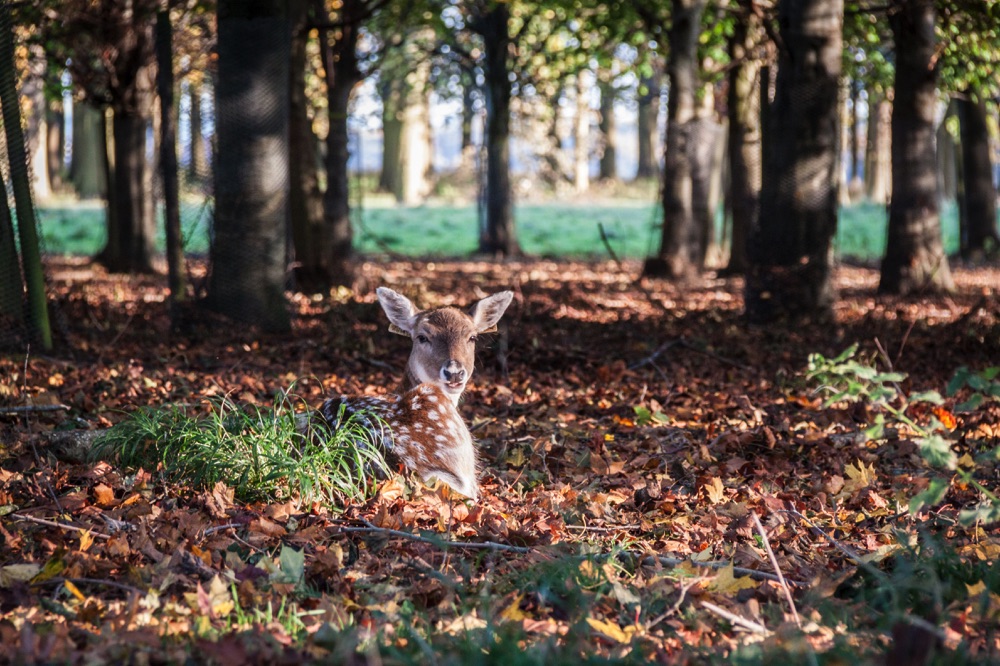 Even though there are about 600 deer, finding them can sometimes be difficult as they are wild animals, and are free to roam the huge 707 hectare (1,750 acre) park!
Phoenix Park is the largest city centre park in Europe, so you'll need a bit of time to spot the deer. The best way to find them is to either use the Dublin Bikes shared bikes or rent a bike for the day from Phoenix Park Bikes, right at the entrance to the park.
I was surprised at how cheap it was to rent bikes there, €5 for one hour, or €15 for the whole day. They also have kids bikes, Electric bikes and tandem bikes.
There is a main road that runs through the park, but the park is probably the safest place in Dublin to cycle, especially with kids, there are loads of cycle paths and areas well away from the main road to explore, or you could hire one of the horse and carts you'll see throughout Phoenix Park.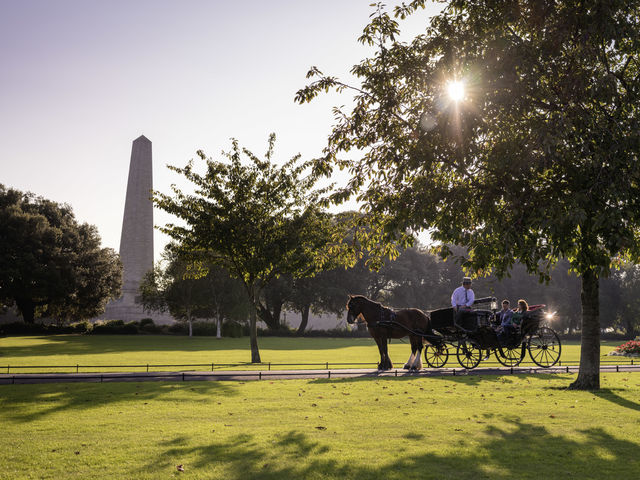 I think the best time to find the deer is early morning, as there aren't many people there and the deer aren't anxious. You can watch them peacefully having their breakfast.
If you come in the main entrance, go along the main road until you get to the cricket field and then keep an eye out on your left in the wooded area there to see if you can spot them.
Later in the day, the herd tends to move away from here towards the back end of the park, near where you'll find the soccer fields. This is a pretty big distance, which is where the bikes come in useful!
One thing to keep in mind is that the deer are wild animals and are unpredictable. If you are cycling, don't cycle towards the deer.
If they see you coming at them at speed, they can stampede, and in a park where there a lot of traffic comes through, this could lead to serious injury for both the deer and people.
The Phoenix Park website advises keeping a distance of at least 50 metres from the deer.
Although they are cute, and you might want to give them a little cuddle, please don't touch or feed the deer.
You might see people on social media doing that but it can be really dangerous, especially if you see females with their young during May, June and July.
Just like any other Irish Mammy, they are very protective, and are not to be crossed!
Likewise in September and October, the Phoenix Park deer can be very agitated because this is their mating season. When you see one of those bucks in person, you'll appreciate just how big they are and how sharp their antlers are.
Your camera has a zoom feature, make sure to use it.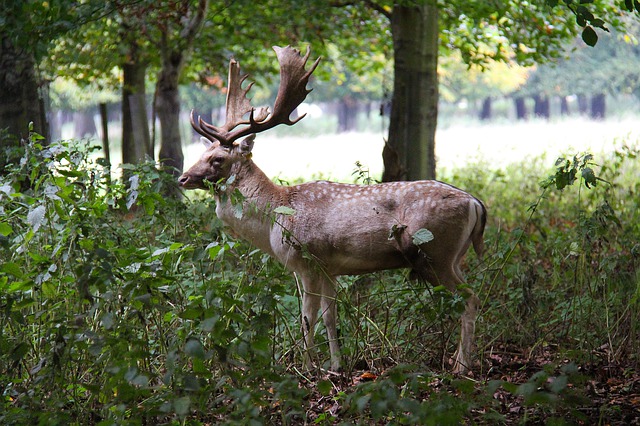 Seeing the deer in Phoenix Park is one of the top things to do in Dublin, but it is important that you remember that they are wild animals.
I love that they are wild and left to roam free, but if there is an incident with the deer caused by people getting too close, there could be calls to put the deer in an enclosure, or even get them out of the park, which would be a horrible thing to happen to some of Dublin's most permanent residents.
Be respectful of the wild animals, and enjoy watching them from a distance.
A visit to Phoenix Park is one of the best things to do in Dublin, and you don't need to join a tour to do so. The park is open 24 hours a day, all year round and it's free to enter.
If you're looking for some more fun (and free) stuff to do while you're in Dublin, have a look at our 21 Amazing things to do in Dublin for free article!
Like This Article? Pin it!