Whether you're new to Dublin or a seasoned pro, tours can be a great way to experience a new side of the city. Covering everything from food and booze to history and the downright spooky, these tours will help you dig deeper into the Irish capital.
In this post, I'll break down the 15 best Dublin tours so you can experience all Dublin has to offer.
1. Best Walking Tour Of Dublin
One of the best ways to get familiar with Dublin is to take a walking tour of the city center. In doing so, you'll get to see some Dublin highlights and famous sightseeing destinations.
I love walking tours. If I'm exploring a new European city, I try to do a walking tour early in my trip because it gives me ideas for things I might want to explore later.
Getting home from a trip only to realize I missed something awesome is a terrible feeling, and a walking tour is a great way to make sure that doesn't happen.
This guided walk by Finn McCools Tours will take you to many of Dublin's must-see attractions like O'Connell Street, Trinity College, Christchurch Cathedral, and Temple Bar.
Your guide will share local tips and historical facts while you get a sense of everything the city has to offer.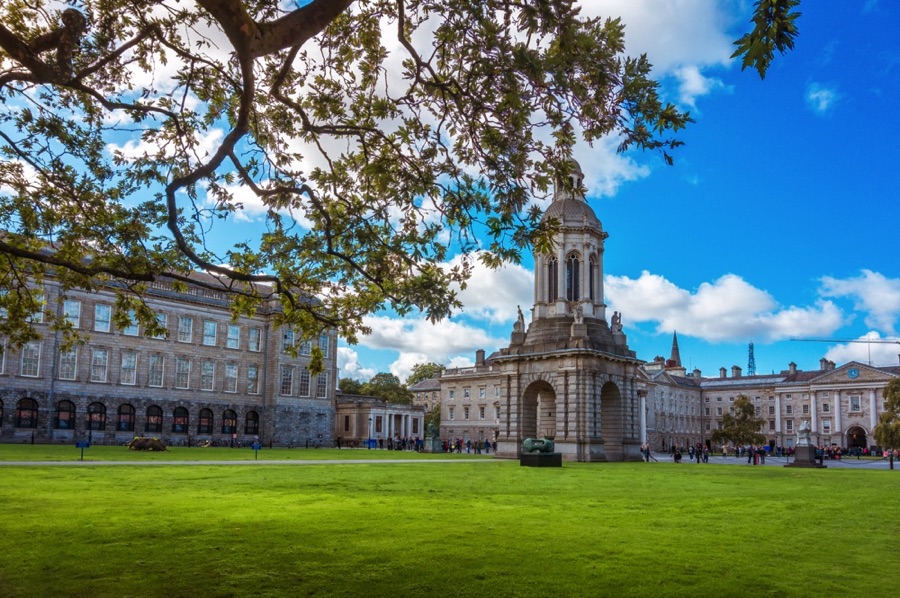 Dublin Walking Tour Logistics:
2. Dublin Hop-On Hop-Off Bus Tour
Like most major cities, Dublin has a Hop-on Hop-off bus tour. This bus tour will take you to all the main attractions in the Irish capital, including the Guinness Storehouse, Trinity College, St. Stephens Green, and more!
The tour includes an onboard commentary explaining each point of interest and a map of popular Dublin attractions.
You're free to get on and off the bus as you please, making this a great option for those who want to do a self-guided Dublin tour without miles of walking.
If I don't have a lot of time in a city, I try to grab a Hop-on Hop-off pass.
It's quicker than learning a new public transportation system and it's nice to hear the guided commentary while traveling between attractions. In Dublin, you can grab a 24-hour or 48-hour pass depending on your travel schedule.
Hop-on Hop-off Bus Tour Logistics:
3. Fast Pass Book of Kells and Dublin Castle Tour
On my first trip to Dublin, I was wowed by the Dublin Castle and Book of Kells. The grounds were breathtaking and the exhibits were packed with history.
The Book of Kells certainly didn't disappoint and I probably would have moved into the Trinity Library if they let me.
The only downside of my visit was that I had to wait in line for over an hour just to get in. Had I known about this fast-pass access tour of the Book of Kells and the Dublin Castle, it would have been a gamechanger.
With this tour, you get to skip the line and explore the attraction with a tour guide.
Your guide will take you through the gardens of the Dublin Castle, the impressive Trinity College Library, and the Book of Kells exhibition.
If you want a more streamlined experience with a knowledgable guide, this tour is a great choice!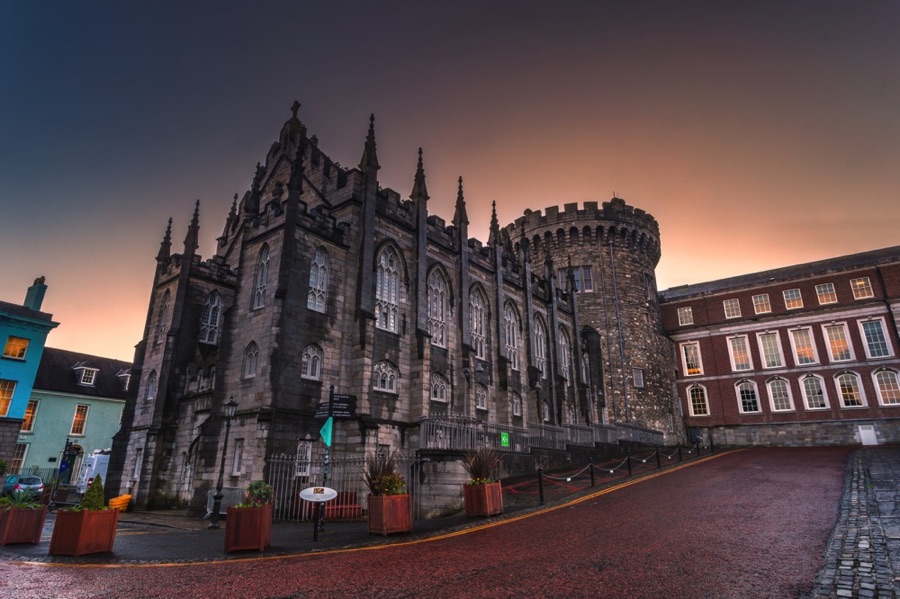 Book of Kells and Dublin Castle Tour Logistics:
4. Guinness Storehouse Tour
You can't visit Dublin without seeing the Guinness Storehouse. This iconic Dublin landmark has a reputation for being one of the top things to see in Ireland, let alone Dublin!
The Guinness Storehouse facility is sprawling and rich with information. I felt like I was in an amusement park — a delightfully beer-themed amusement park!
Tours are self-guided and you'll be able to see exactly how that famous Guinness beer is created from start to finish. In addition to learning about the science of brewing, you'll learn about the history of Guinness at St. James's Gate.
Finally, you'll end your tour with a perfect pint in the panoramic Gravity Bar high above the city.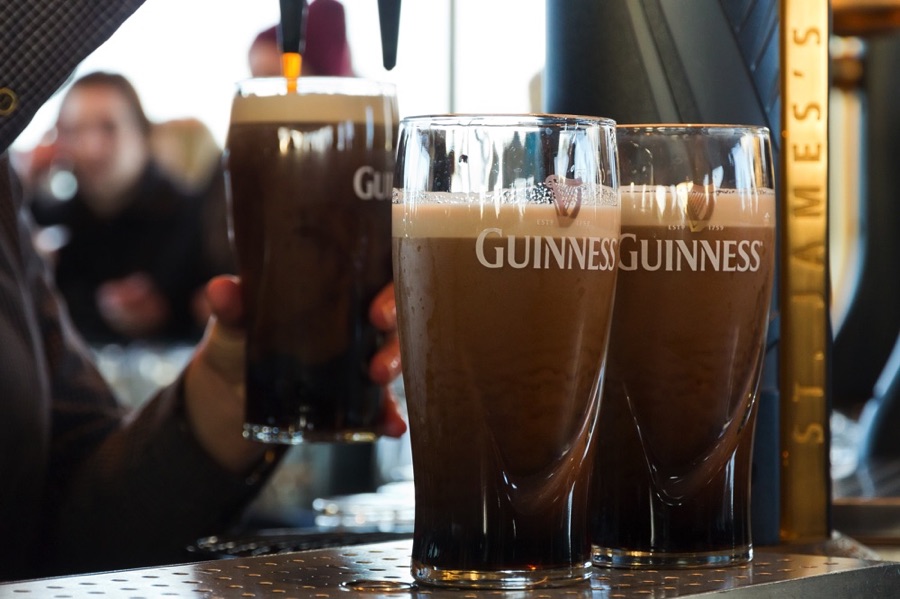 Guinness Storehouse Tour Logistics:
5. Exclusive Guinness Storehouse Tour With Connoisseur
If you're looking for an even more memorable Guinness Storehouse experience, you can sign up for a private session with a professional Guinness connoisseur.
With this upscale tour, you'll skip the crowds and be taken to a private bar in the Guinness Storehouse. There, you'll learn about four varieties of Guinness from an officially trained connoisseur.
Of course, you'll get to try all four types of this iconic beer, all from the comfort of your exclusive bar.
Exclusive Guinness Storehouse Tour Logistics:
6. Dublin by Kayak Sightseeing Tour
Want to see Dublin from a different perspective? How about from a kayak on the river Liffey?
In this Dublin kayaking tour, you'll paddle past some of the top city attractions with an experienced guide.
The kayaking tour is perfect if you like a bit of physical activity mixed in with your sightseeing. All ability levels are welcome and you'll definitely leave with a unique Dublin memory.
Kayak Sightseeing Tour Logistics:
7. Dark Side of Dublin Walking Tour
If you've got a knack for all things spooky and creepy, you won't want to miss this Dark Side of Dublin walking tour by Sandemans New Europe.
While Dublin may look beautiful and peaceful on the outside, it has some dark and freaky history below the surface.
In this walking tour, your guide will share stories that you won't find in the guide books — tales of hauntings, serial killers, cults, and ghosts. Perfect for history buffs and adrenalin junkies alike.
Dark Side of Dublin Walking Tour Logistics:
8. Jameson Whiskey Distillery Tour and Tasting
Jameson is one of the most famous Irish whiskeys. In this distillery tour and tasting, you'll learn about how it's made and what makes Jameson stand out from the competition.
See the original Jameson distillery buildings on Bow Street, sample a taste right from the barrel, and see if you can spot the differences in a Jameson taste test.
I'm proud to say that I passed the test and somehow managed to pick out the Jameson from a flight of samples!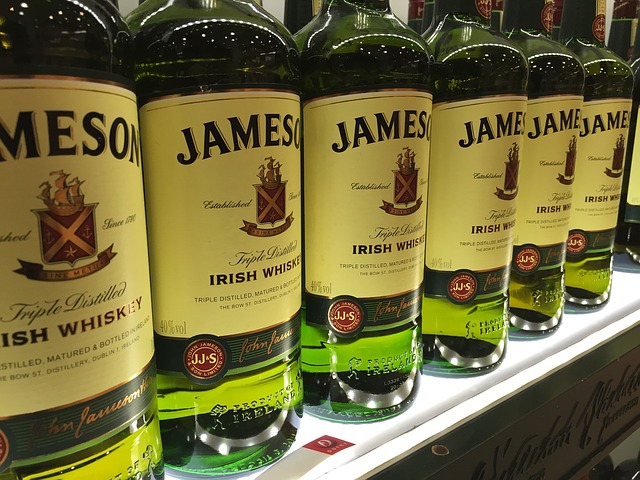 Jameson Whiskey Distillery Tour Logistics:
9. Best Dublin Local Food Tour
Foodies, this one is for you! Spend the afternoon exploring some of the best cuisines in Dublin on this Local Food Tour.
On this three-hour guided experience, you'll stop at eight different restaurants, pubs, markets, and shops. As you sample delicious foods, your guide will discuss important elements of Irish food history and culture.
Reviewers say you'd better come hungry because you're not going to want to miss anything at these fabulous local eateries.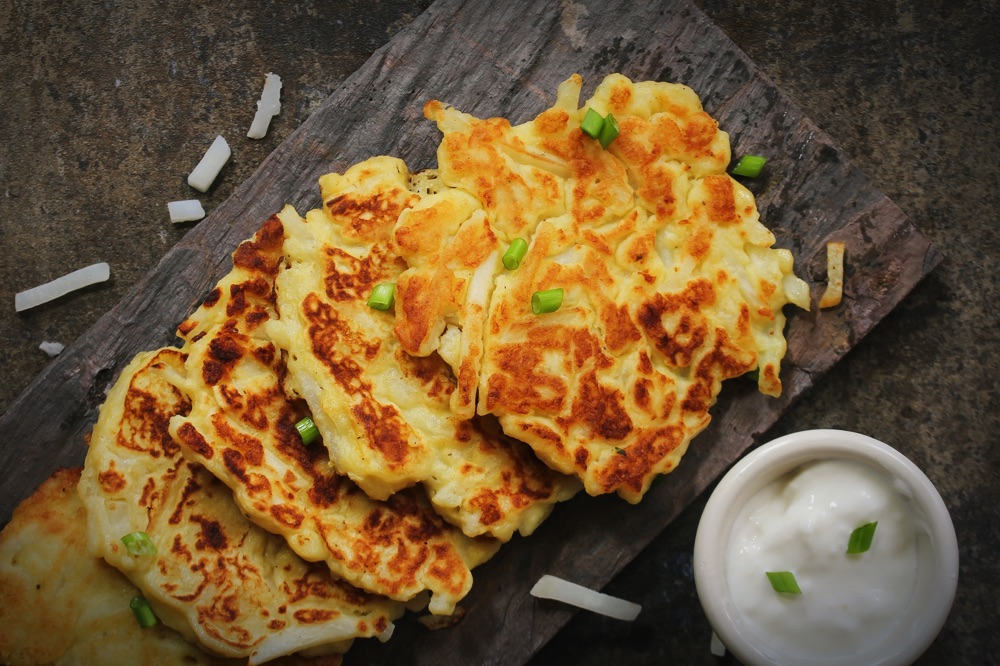 Dublin Walking Food Tour Logistics:
10. Traditional Irish Pub Tour in Dublin
This traditional Irish pub tour will take you out of the tourist area and into some of Dublin's best pubs. You'll visit 3-4 different pubs and sample different local drinks like whiskey, craft beer, and Guinness.
Expect to learn about Irish pub and craft beer culture while connecting with your tourmates in this intimate, authentic experience. Guests loved the knowledgeable guide and the chance to enjoy an evening of traditional Irish music.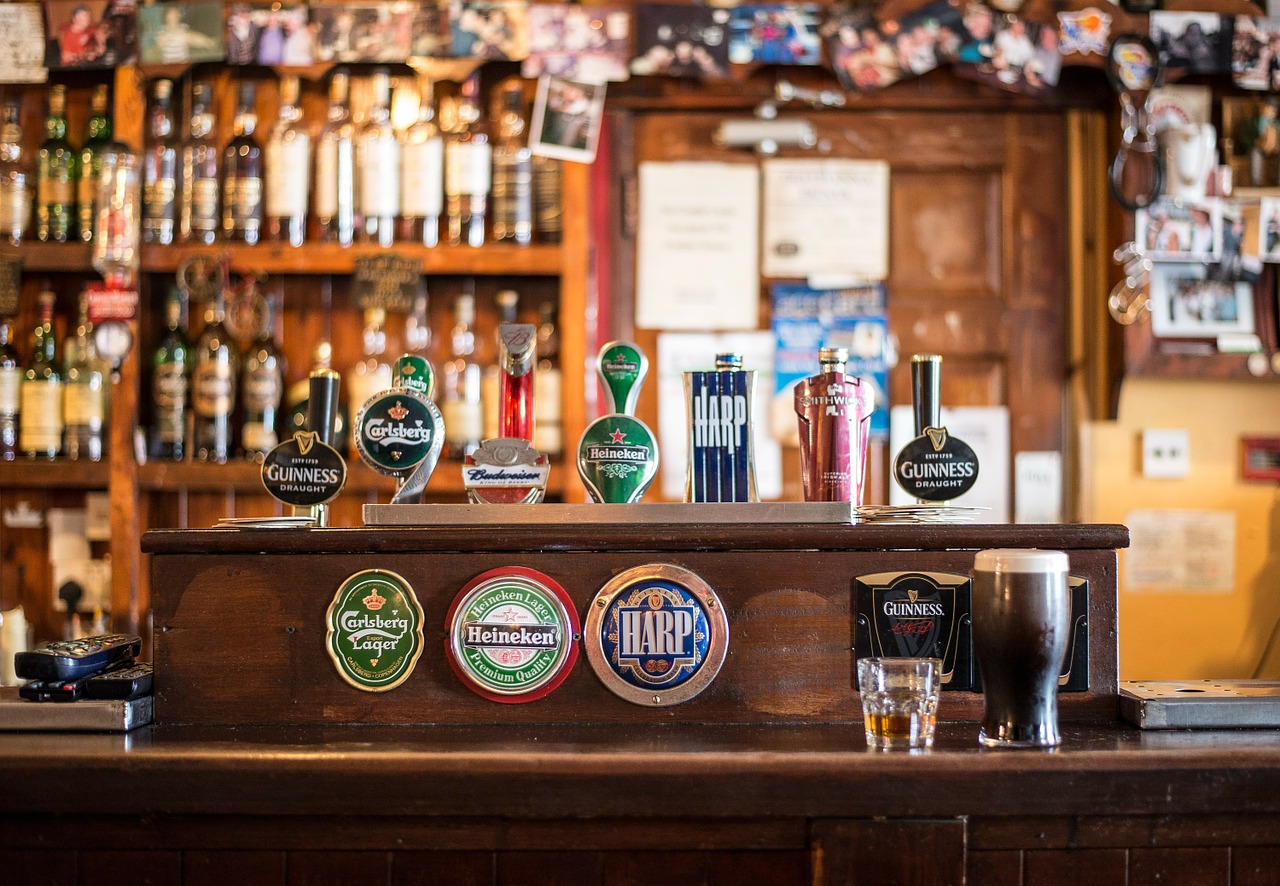 Traditional Irish Pub Tour Logistics:
11. Luxury Whiskey and Food Tasting in Dublin
Still hungry? I've got you covered! This luxury whiskey and food tasting in Dublin will let you explore some of the finest whiskeys, cheeses, and chocolates you can find in the city.
On this tour, you'll sample five premium Irish whiskeys that have each been thoughtfully paired with fresh cheese or chocolates.
This food and whiskey experience will take you to three different pubs in the city center. And your guide will make sure you leave more of a whiskey expert than you were when you arrived.
Luxury Whiskey and Food Tasting Tour Logistics:
12. Afternoon Tea on a Vintage Bus tour around Dublin
This tour might be one of the most unique things to do in Dublin! Enjoy afternoon tea and snacks while you cruise around the city in a fully restored double-decker bus from the 1960's.
As you explore the city on your adorable vintage bus, tour guides will share their favorite Dublin tales and interesting historical information.
You'll get to relax with a delicious assortment of sandwiches, scones, and desserts while sipping on tea or coffee in this charming time warp.
Afternoon Tea and Vintage Bus Tour Logistics:
13. Irish Whiskey Museum Tour and Whiskey Blending Class
You'll feel like a true whiskey expert after attending this Irish Whiskey Museum Tour and whiskey blending experience. This Dublin activity kicks off with a 45-minute guided tour of the Irish Whiskey Museum by a knowledgable whiskey enthusiast.
After learning about 2000 years of Irish whiskey history, you'll be taken to a tasting room where you can sample four types of famous Irish whiskey. Your guide will teach you proper tasting techniques and you'll learn the backstory of each pour.
Then, with your newfound expertise, you'll get a chance to create your own personal whiskey blend. Once your custom whiskey is perfect, you'll get to take home a miniature bottle of your masterpiece.
Irish Whiskey Museum Tour and Whiskey Blending Class Logistics:
14. Dublin Traditional Irish Music Pub Crawl
Part of what makes the Dublin pub culture so special is the lively music scene. In this Traditional Irish Music Pub Crawl, you'll get to visit two popular pubs accompanied by musicians.
These musicians will be your guides for the evening and at each stop, you'll hear a live performance.
Don't miss this unique chance to go behind the scenes of the Dublin music culture on the Irish Music Pub Crawl.
Irish Music Pub Crawl Logistics:
15. Jewellry Making With a Pro
Learn how to make a sterling silver ring from scratch with pros!
This is a great experience to have whether you're a solo traveller, a family, or a couple. You'll mark your silver to size it, use a handsaw to cut it, form the ring, and shape it with a mallet.
After it's soldered, you get to make any markings you want on the ring — how you want it curved, the textures you like, and more! You'll use a planishing hammer and a file to do this.
At the end, simply polish it up and put it on your finger (or, pack it away as a gift for someone).
This is one of the most interesting and fun experiences and tours in Dublin.
Final Thoughts On The Top Dublin Tours
These tours in Dublin can enhance your experience by giving you the opportunity to connect with locals, learn about the city's history, and discover hidden spots that most people overlook.
If you want to get to know Dublin faster with the help of an experienced guide, grab one of the tours above and let the adventure begin!
Images in this article are courtesy of Shutterstock.com — a website for sourcing royalty-free images and videos.
Like This Article? Pin it!