It's June in Ireland and the sun is out, the days are long and the whole country is just waiting to be explored. But what should you bring? Here is our breakdown of what to wear and what to pack for Ireland in June.
June is a great month to visit because there is a huge amount of daylight at your disposal. The sun usually rises around 5 am in the morning and sets around 9 pm in the evening. That's 16 hours of daylight to spend exploring our beautiful country!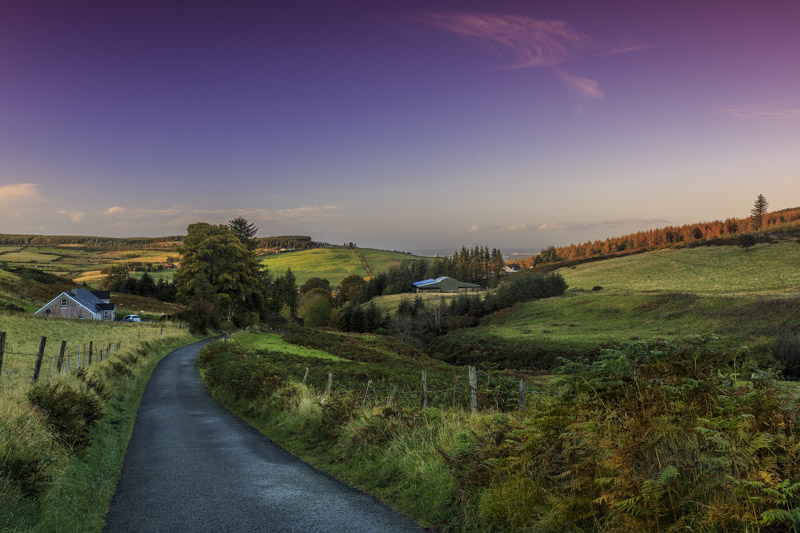 The weather in June can also be nice and warm (for Irish standards!) The average temperature in June ranges between 17°C/62°F – 10°C/50°F though it can get quite chilly at night time.
Now, onto the important stuff…Here is what we recommend you wear if coming to Ireland in June:
What to Wear In Ireland in June
Layers. Though it is June in Ireland it can still get quite cold! Make sure you wear some light layers so you can adjust your body temperature to the setting. You want to be comfortable moving from being outside in the cold to inside in a cozy pub.
Shorts, t-shirt, sandals. An Irish summer is definitely colder than a lot of other countries. But when the sun shines, it can be absolutely gorgeous outside and you don't want to be stuck wearing heavy clothes.
Swimwear. The temperature of the ocean is nice and warm, and there's nothing more refreshing than a dip in the Irish sea!
A small towel.
A universal adapter so you can use your electronics. Ireland uses Type G sockets, so the same as the United Kingdom but different from the rest of Europe.
Sunglasses. Especially if you are doing a lot of driving, sunglasses are essential.
Reliable hiking boots. you can go for ones with ankle support if you plan on doing a lot of hiking around Ireland or the smaller ones which are more compact.
Thick, insulated socks if hiking.
A power bank for recharging your electronics on the go.
A lightweight raincoat, small umbrella or poncho. There is a very high chance that you will get caught in a rain shower in June, so it is important to be prepared.
A day pack to bring with you while you are out exploring the sites.
Some nice clothes for going out in the evenings.
What To Wear When Hiking
June is an excellent month to go hiking around Ireland as the weather should be quite nice. That being said there is a high chance of rain in Ireland in June.
So when you go hiking you should definitely prepare for a shower. To do that you will need a light raincoat, a rainproof cover for your pants, or waterproof pants and waterproof hiking shoes.
I prefer to hike in a nice pair of shorts but you need to make sure there is no chance of rain before taking the risk! It can also get very cold and windy on some of the higher peaks in Ireland so a windbreaker is necessary to have.
I always hike with a small daypack that has a bladder inside which can keep me hydrated along the way.
What to Wear in Ireland in June for Going Out
June is a great month to visit Ireland because there will be a whole lot of events going on around the country. If the weather is nice you will find Irish people doing as much as possible to socialize and be out in the sun.
Drinking alcohol outside is illegal in Ireland but you will find most pubs have huge beer gardens to combat this. So bring a light jacket even if you don't think you'll need one, it can get quite chilly in the evenings.
If you end up heading out to a pub then don't worry about dress codes. Irish people are incredibly down to earth and you will find that you can really wear whatever you want to a pub.
So if you want to pop into the pub after a huge hike that is no problem whatsoever.
If you are worried about sticking out, again this will not be a problem but one thing I've noticed is that American tourists tend to wear more 'branded' clothing, with their state, college, or favourite team on it. Irish people don't do this as much.
If you are heading to a nightclub then you will find that Irish people like to dress up!
Men keep it pretty simple, with jeans, button-up shirts and a nice pair of shoes. Irish women tend to go all out and wear a wide variety of clothes, such as a nice pair of jeans or slacks with a cute blouse. Some women wear tight bodycon dresses or skirts. Don't ever feel you will be overdressed in a club in Ireland.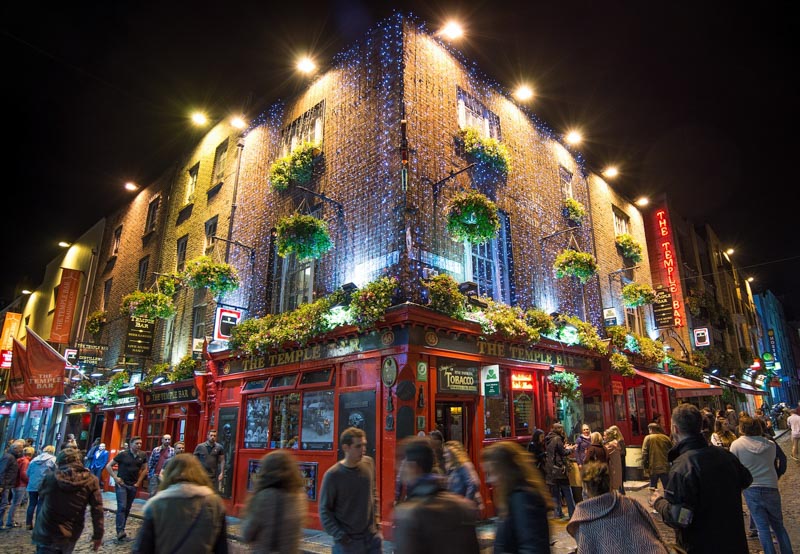 What to Wear While Walking Around The City
If you are visiting Ireland in June then there is a good chance you will be spending a large portion of your holiday on your feet. So it is extremely important to look after them!
If the weather is nice in June and you could definitely get away with wearing a nice pair of sandals.
Flip flops would probably not be the best though because they don't provide ankle support. For walking around the city streets a nice pair of sneakers would also do the trick.
Dublin's streets can sometimes be cobblestone and uneven so it is important to wear the right footwear. We would also advise against bringing rain boots/ wellies unless you plan on spending a large amount of time on a farm.
Be sure to check out our list of Free Things To Do In Dublin if you are exploring Ireland's capital city.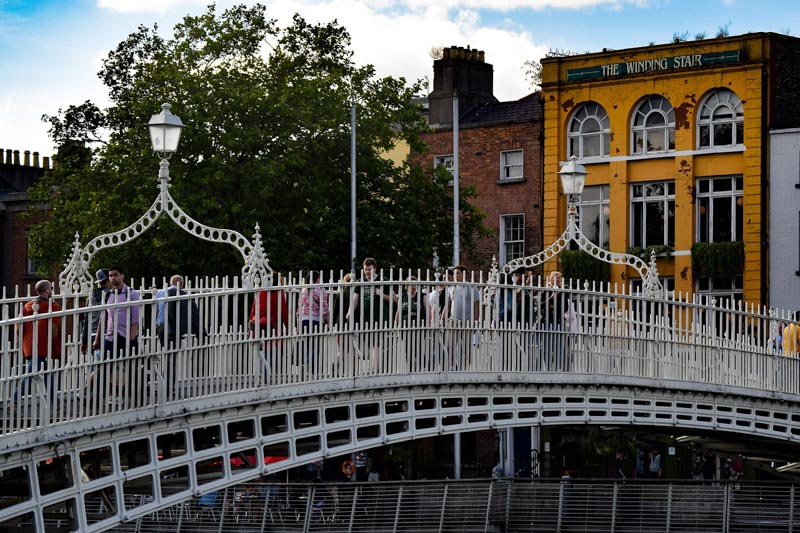 Electronics to Pack for a Trip to Ireland in June
Having the right technology on your trip can be extremely important. If you are renting a car in Ireland you will also have the option of buying GPS for the duration of your trip but it can sometimes work out cheaper to buy data for your phone and use that instead.
Google Maps works perfectly around Ireland. Like we said before, a universal adapter is essential. If you are looking for a hairdryer, they will be available at most hotels and B&Bs.
You can also get WiFi at more pubs and restaurants so if you are using your phone then that will come in handy, just remember to turn off your data plan because you could come home to some huge charges on your phone bill.
I also never leave home without a good pair of noise-canceling headphones, they are great for noisy flights. I've been using Lindy BNX 60 headphones for two years now, they are the best noise-cancelling headphones on the market that are under $100.
If photography is your thing then there are a number of useful things to bring over to Ireland. I personally use a Canon 80d and have never had trouble with that. Gorrillapods make great tripods as they are small and compact.
I also shoot a lot of drone photography with my DJI Mavic — the scenery in Ireland is too beautiful not to drone! The Mavic is small and extremely compact.
If you are flying a drone in Ireland, make sure to familiarise yourself with the local regulations which change every year. You should also bring your drone and batteries in carry-on and NOT in the cargo hold of the plane.
If you plan on surfing, biking or taking part in any other extreme sports in Ireland then a GoPro would also be a great addition. The stabilization on the GoPro is hard to beat.
Now You Know What to Pack for Ireland in June
Don't worry if you don't bring every single thing that you need on a trip to Ireland in June. Ireland has plenty of shops so if you forget anything you can easily pop into a shop and grab what you need.
Pennys is a great chain of shops where you can pick up a whole wardrobe for next to nothing.
So that's all from us if you think we've left anything out, let us know in the comments and we will make sure to add it to the article. Whatever you do, make sure you have the experience of a lifetime during Your Irish Adventure.
Like This Article? Pin it!