If you're looking for some fun things to do in Dun Laoghaire then you have come to the right place! Ireland's coastal town of Dun Laoghaire is a popular hotspot for tourists and locals alike.
Between strolls down the pier, eating locally sourced fish and chips, or checking out the vibrant shopping scene… You won't be left wanting for something to do.
Don't forget to check out our list of The Most Beautiful Towns In Ireland if you're planning a trip to Ireland, Dun Laoghaire is just the tip of the iceberg!
So, with all that in mind, here's a list of what you should definitely check out on a perfect weekend in Dun Laoghaire, which is located just 40 minutes to the south of the city of Dublin — making it a great day trip or a weekend getaway!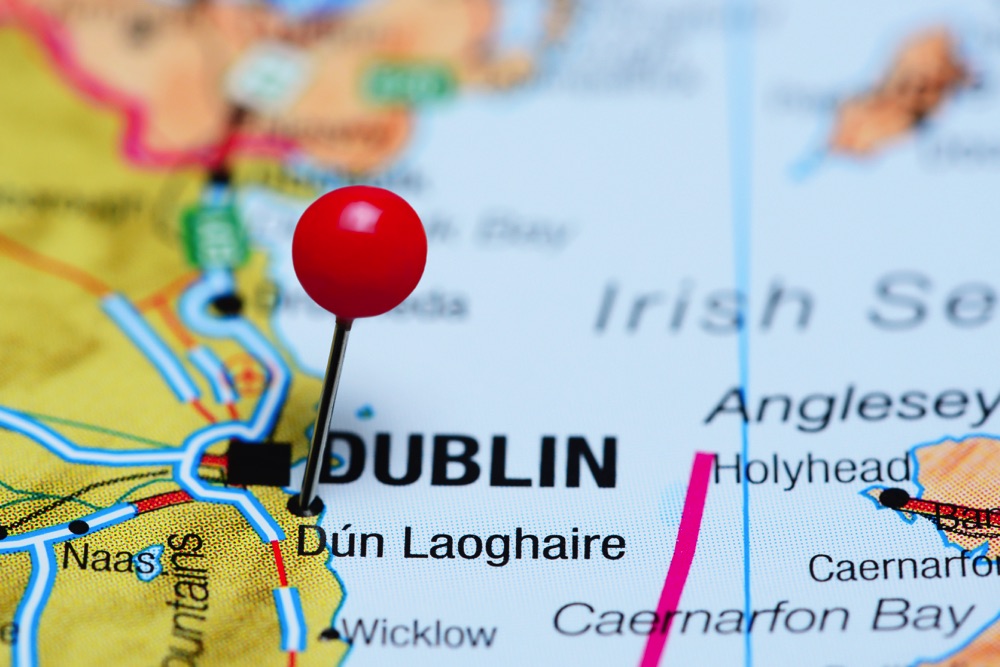 10 Best Things To Do in Dun Laoghaire
1. Sea Kayaking
Sea Kayaking is a fantastic way to explore the coastline of Dun Laoghaire. If kayaking is not your thing then you can also rent Stand Up Paddleboards and check out the coastline at a nice and relaxing pace.
If you're interested you can rent your equipment from The Irish National Sailing Club. It's €30 per person for 2 hours in a kayak and for SUP, the cost is the same.
2. Visit The National Maritime Museum of Ireland
Start out your day with some history, to know all there is to know about the past of this 200-year-old town. The museum is located just on the coast, in what is a former Mariners' Church.
It was originally built as a place of worship for seafarers whose vessels sought asylum in the harbour and is filled with memorabilia, immortalizing this unique part of Ireland's history.
Voyage through all the different aspects of maritime life — visit a recreated radio room, learn sailor's knots, or even get a photograph with a pirate. There is also a Titanic exhibition, as well as the Baily Optic, written about in James Joyce's' 'Ulysses'.
3. Rent a Bike
Stretch your legs after rambling through the museum, and go for a cycle down the beautifully kept promenade. There are so many places to rent a bike such as Dublin Loves Bikes, Bimbimbikes, or Bikerack, to name but a few.
This is one of the best things to do, and is a wonderful way to get a good feel for life here in Dun Laoghaire. With the 2.6km return journey down the town's pier, you will be able to take in the luscious views, while also getting some fresh sea air into your lungs.
At the end of the East Pier you can check out the lighthouse, that was established back in 1847. From there you can see Howth, as well as admire the deep blue of the sea crashing down below. If you're interested in something more exhilarating you can always try mountain biking on Killiney Hill.
4. Grab Some Fish and Chips
After your cycle, you'll have built up an appetite, and what better way to cure that than enjoying som scrumptious fresh fish and chips for lunch in one of the many restaurants, or even at a stand on the pier?!
If you're feeling particularly adventurous, and the weather is especially good, why not bring it with you for a picnic by the coast. Just don't forget to clean up after yourself!
If fish isn't really your style, there's an endless supply of options for your lunch break. Hartley's, Toscana, and the Gourmet Food Parlour are some of my top choices.
If you're visiting Don Laoghaire on a Sunday, you can visit The Food Market in People's Park. Here you can try all different types of food, organically produced. There's something for all kinds of foodies here.
5. Check Out Teddy's Ice Cream Parlour
Anyone who's ever been to Dun Laoghaire understands the importance of a Teddy's 99. Said to be the best 99 in Leinster, if not Ireland, your trip won't be complete without one.
Now, in case you are unaware, a 99 is an ice cream consisting of creamy plain ice cream in a cone, with a Cadbury's flake sticking out of it. Though this cone sounds humble, it is anything but. A staple of an Irish summer diet, it truly completes any day in this seafront town.
Teddy's have been around since 1950 and has become an iconic part of a Dubliner's childhood. With vans scattered across the coast, you'll have no excuse but to give them a try for yourself.

6. Go For a Swim
Is any journey to the coast really fulfilled without at least paddling in some water? Didn't think so! Dun Laoghaire has a beautiful coastline and is famous for the traditional Christmas Day swim into the icy waters.
The Forty Foot is a favourite by all, an open sea, bathing area, perfect for swimming or just even relaxing as you watch everyone else jump in.
A magnificently kept area, with steps flowing down into the sea, whether jumping in is for you, or easing yourself in is more your style, you can do what you please. There's no shortage of options regardless of which you prefer.
7. Shop Until You Drop
With an afternoon spent in the town, it's worth checking out some of the many shopping districts Dun Laoghaire has to offer. There are two different shopping centres: Dun Laoghaire Shopping Centre and Bloomsfields Shopping Centre.
With an endless supply of shopping options between the two, you'll be spoilt for choice.
As well as that, there is also George's Street, filled with shops galore from big international companies, to smaller family-run businesses. There is something for every taste or style.
8. Visit St. Michael's Church
St. Michael's is a former 19th-century Gothic church that was mostly destroyed by a fire in 1965. Sadly, just the tower and Spire remained, and rather than rebuilding in the original style of the 19th century, it has a more modern feel.
The restored church was unveiled to the public in 1973. Wander through the church and enjoy the lovely stained glass windows and the 200-foot tower as well. Find it on the map here.
9. Grab a Drink
After such a busy day, there'll be nothing better than relaxing with a few quiet ones in a nice pub. The Forty Foot, located on Marine Road is a gorgeous bar with great views.
Whether you want a view of the town or the sea, you can find it with their wrap-around balcony! If it's a chilly day, relax inside with a chilled beer on tap, or devour some of their tasty chicken wings. There's pub grub for everyone here.
It's located near the DART, making getting back to Dublin easy (if that's your plan). Find it on the map, here.
10. A Night at the Theatre
To complete your day in Dun Laoghaire, there's no better way to do so than a trip to the Pavilion theatre. Whether you are looking for art, culture, music or film, you will find it here.
Check out the latest blockbusters, or international films. Musical concerts or theatrical performances. Whatever you want, they have.
The Pavilion Theatre is a place for all and is an iconic part of Dun Laoghaire's entertainment scene. It truly is the perfect way to complete a day spent here.
Now You Know What To Do in Dun Laoghaire
Many people opt to take a day trip to Dun Laoghaire, but with so many fun and unique things to see and do, it really is worth spending a weekend here. I hope this article helped you figure out the best activities in Dun Laoghaire for your trip!
Like This Article? Pin it!