The Workshop Cork
With Starbucks continuing their seemly never-ending quest to open a generic coffee shop on every street in the world, finding somewhere unique can seem like an impossible task. In a world that seems increasingly homogeneous The Workshop Cork stands out in its own weird and wonderful way.
Now I have to admit, the Workshop isn't in Cork City, but it's a quick 20-minute drive from the city centre and only five minutes from Cork Airport. To get there you'll need to go up a small country road so drive slow and keep an eye out for it nestled behind the bushes. Luckily we live in a world with Google maps, so you can see the location of it right here.
A family affair
The Workshop is living proof of the old adage of "If you build it, they will come". I first visited it on a Sunday afternoon, and despite the cafe being pretty big, I had to wait a few minutes to get a table. This spot has proven incredibly popular with locals, and that is down in no small part to the fact that it is owned by local brothers Aidan and David. They called it The Workshop because it used to be their Dad's Workshop, and their family has been in the area for over 300 years! If that's not local, I don't know what is!
After I visited I decided that I had to go back and bring the Your Irish Adventure crew there two days later! I took a load of photos and even a video! The atmostphere is amazing, the decor is stunning, and the food, well, wait until I tell you about the food.
The interior of The Workshop feels warm and welcoming. You feel almost as if you're stepping into a home rather than a cafe, and for good reason. The eclectic mix of antique furniture, teddy bears and mismatched chairs are all either from the brothers' family or donated by the local community.
There's no space left unused, and sitting on the antique shelves you can find locally produced jams, locally roasted coffee and a huge collection of Irish juices and drinks. Especially great if you want to get a gift for someone back home.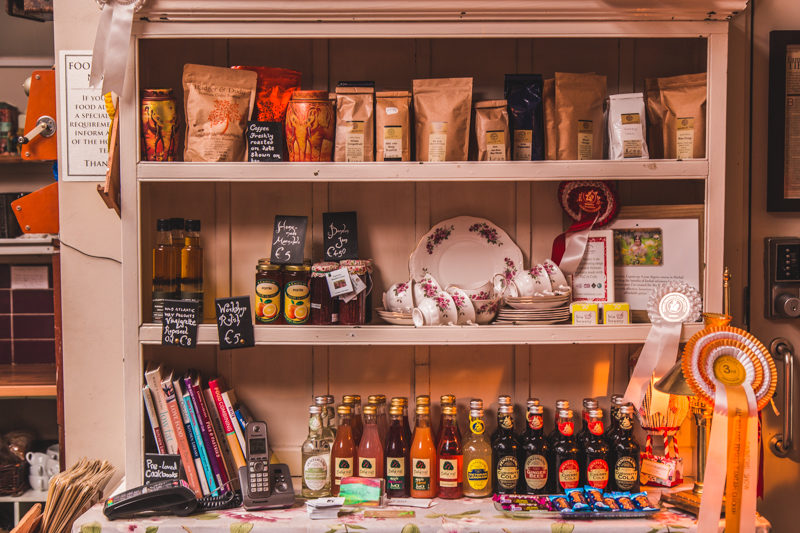 Let's talk about food
Remember earlier when I said that it's a family affair? Well, most of the baked goods they sell are made by their sister. I don't really need to say too much about them, have a look at the photos instead!
Scones, brownies (gluten-free ones too), and all sorts of cake are available. I took this photo early in the day, but on my first trip on Sunday afternoon, pretty much all of the brownies were gone. You're best off getting in early just to be sure. You can also get some to go, which is a great idea if you're heading off to explore the rest of Cork.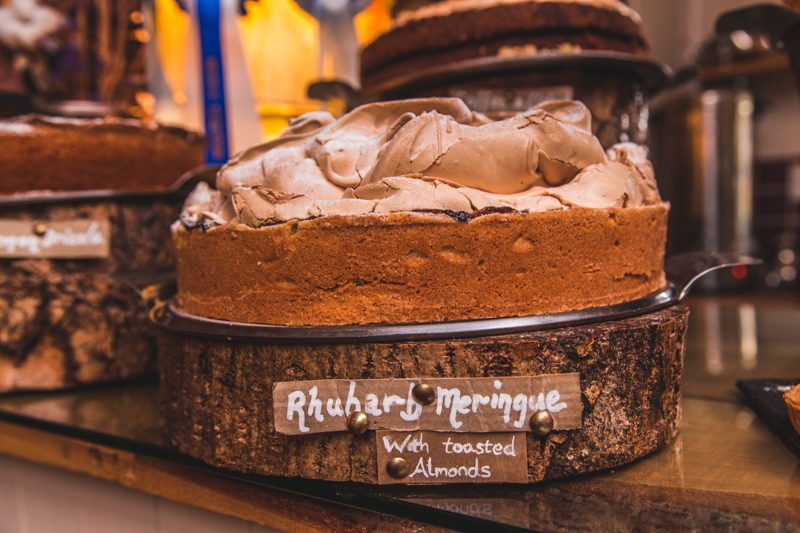 For those of you without a sweet tooth, they do also have a breakfast and lunch menu, unfortunately, we didn't get to eat everything on the menu. We did get some amazing French toast, but I forgot to take a photo. I did, however, take some video clips of it, and you can watch that video down at the bottom of the page.
All I can offer you now is a photo of the menu board they have, and wouldn't you know, even the menu board is adorable and weird.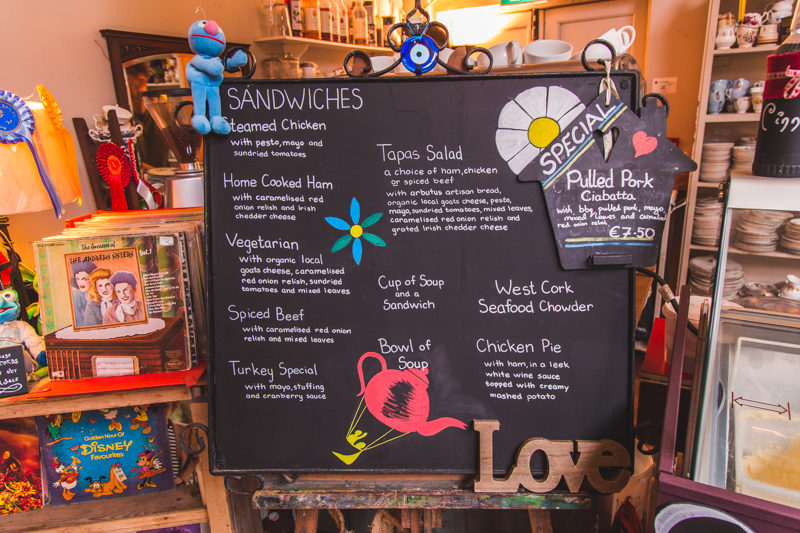 They also have another type of menu that other cafes need to get on board with. Honestly, I'm not sure why this isn't more common but for now, we'll have to content ourselves with the fact that at least The Workshop has a Hot Chocolate menu. Yeah. A menu. For hot chocolate.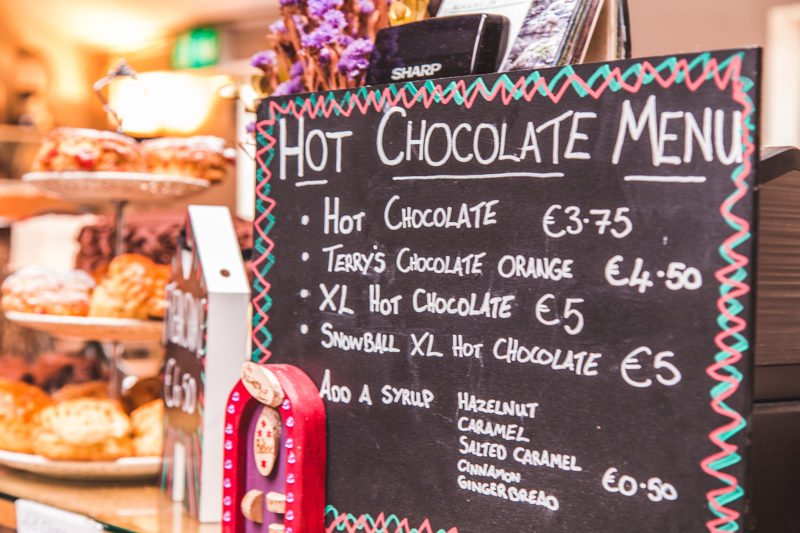 Don't forget to add in some extra flavours. I just know that come Christmas time, I would be lashing in a load of Cinnamon to embrace the cold.
What makes The Workshop different?
The Workshop wouldn't be the same if it wasn't for the owners. You can tell that this place is unique and really reflects Aidan and David's personalities. For the brothers The Workshop isn't just a way to make money, they've poured their heart and soul into building up a business that they and the community can be proud of.
This was never built to be a tourist attraction. This was built by locals for locals, they embrace this with the back of the Workshop being used by community groups, such as the art classes run by local artist Jennifer Mc Auliffe. That's not to say that The Workshop isn't welcoming to tourists, in fact, they have a group of hikers from Texas come over to walk around Cork and are regulars to the cafe!
I loved this little cafe so much that I went back two days after my first trip to take the photos you've been seeing and also to have a chat with one of the brothers,  Aidan as was as artist Jennifer Mc Auliffeabout The Workshop Cork. There's also a delicious clip of maple syrup being poured over French toast in the video like I promised.
If you are down in the beautiful County Cork, we have a whole host of things for you to see while you're there! Have a look at our guide of things to do in Cork!
Like This Article? Pin it!