There are a number of beautiful seaside towns in Northern Ireland which are just waiting to be explored. You can find it all – stunning scenery, abundant wildlife and fascinating history in this region of the world. Here's a list of some of our favourite spots to visit:
Most Beautiful Seaside Towns In Northern Ireland.
Portrush & Portstewart
Like bread and butter, peas in a pod and the old couple near the end of Titanic, for me these two come as one. The area is the perfect hub for a stay on the North Coast of Ireland and these two towns are separated by just a couple minutes' drive. The seafront of both are colourful and serve the postcard perfectly, or did when postcards didn't gather dust near shop doors!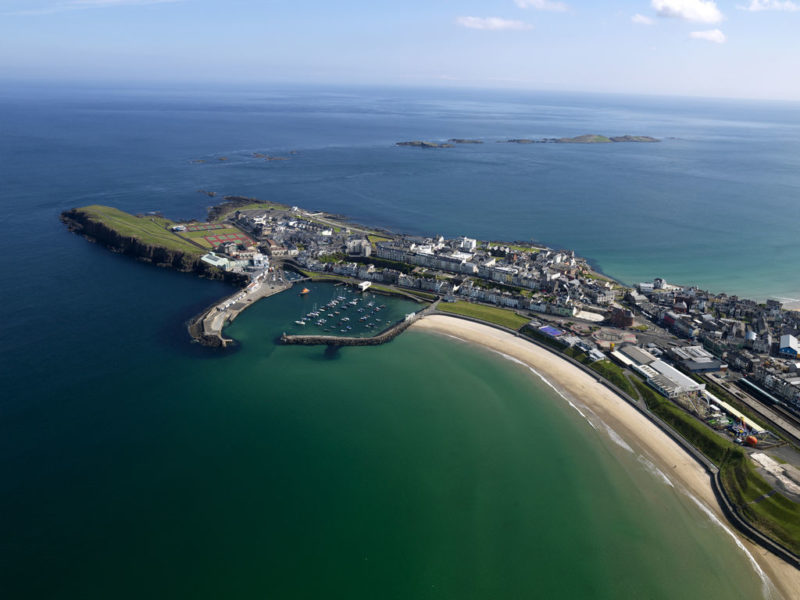 Choice of restaurants is plentiful and they usually boast locally sourced ingredients that will satisfy you for very reasonable prices. Deals on multi-course meals are very common. And the Guinness is always good. The beaches prove popular with surfers from around the world who test themselves on some of the strongest Atlantic waves. Cliff diving is also popular if you can get the right spot from a local. The Strand at Portstewart and the East Strand in Portrush hold blue flag status and are clean and sandy. You can enjoy a famous Morelli's ice-cream from the peaceful Portstewart promenade or take in the breath-taking views from atop a sand dune on the East Strand.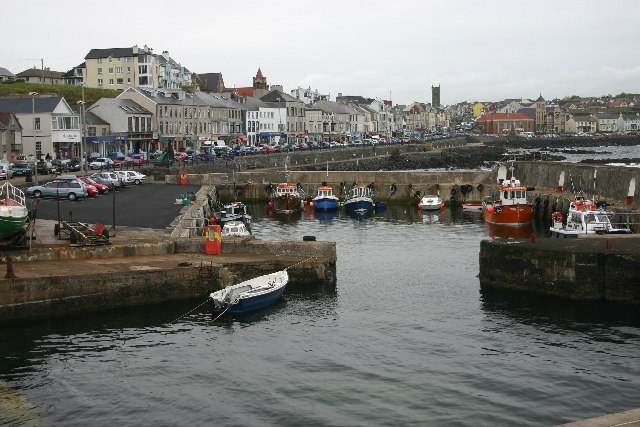 Barry's Amusements has been popular with generations of Northern Irish natives. The Big Dipper, bumper cars and ghost train may not rival Disney, but they are their own kind of thrill and an institution locally.
These seaside harbour towns are the perfect places to stay if you plan on visiting nearby popular attractions such as the awe-inspiring Giant's Causeway, the ruins of Dunluce Castle- once home to the McDonnell family, knee-wobbling Carrick-a-Rede Rope Bridge and the world-famous Bushmills Whiskey Distillery, the oldest working distillery in Ireland. Of course, being in Northern Ireland, you will also never be far away from a Game of Thrones attraction. The strand in Portstewart and various locations along the Causeway Coastal Route have been featured on the hit HBO show.
If you make it down to Belfast during your trip be sure to check out our list of Fun Free Things To Do In Belfast.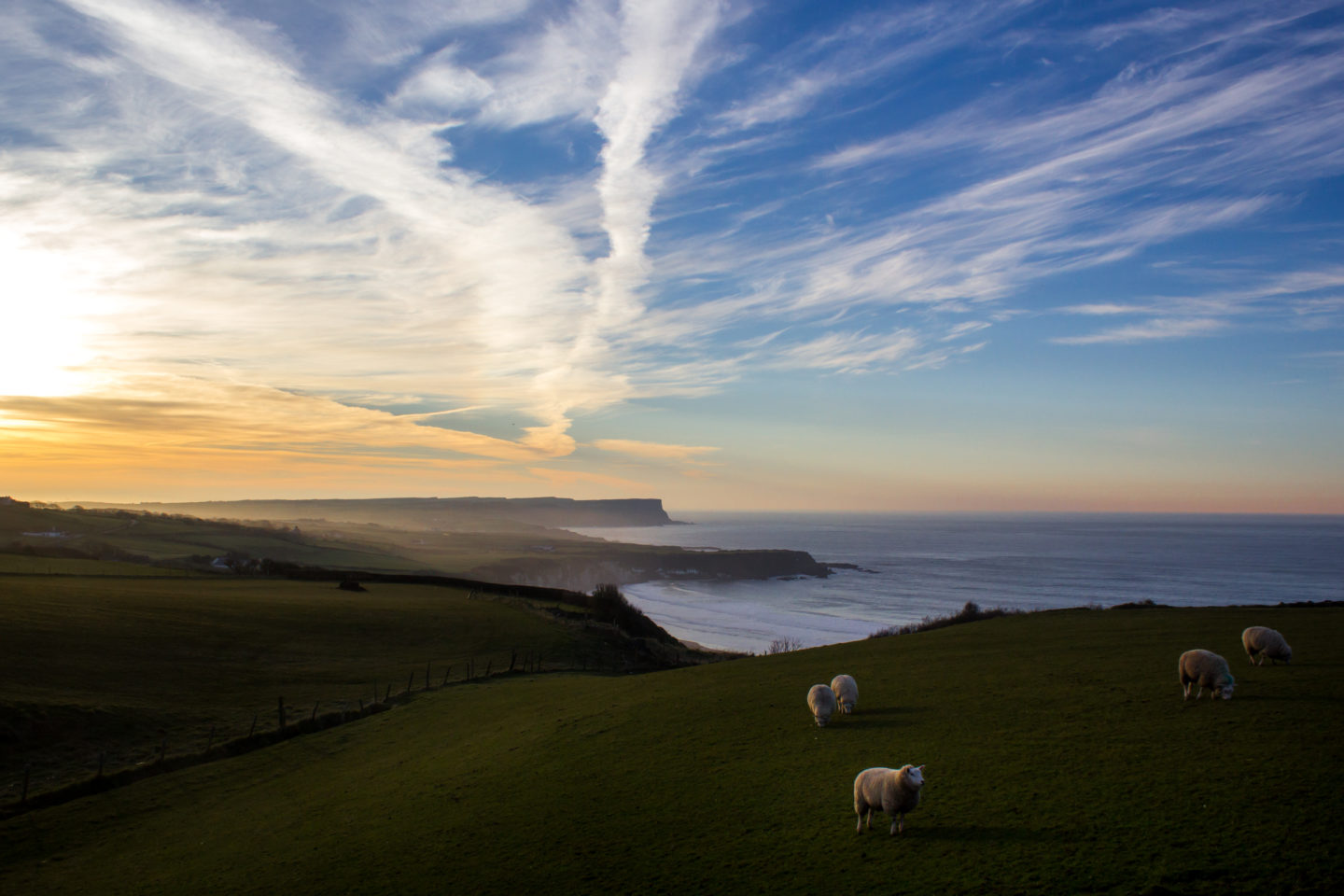 Newcastle | County Down.
My grandfather used to sing 'Where the Mountains of Mourne sweep down to the sea', and here in Newcastle, they do just that. The small seaside town lies at the foot of the famous Slieve Donard mountain, Northern Ireland's highest peak, as it meets the Irish Sea. The town is a historically attractive destination for local holiday makers and the upmarket Slieve Donard Hotel was opened by George V and Queen Mary and has welcomed esteemed guests from the Archbishop Desmond Tutu to Charlie Chaplin. Golfers who know of Northern Ireland's impressive golfing credentials will be keen for a round at the world class Royal County Down golf club, Rory McIlroy's favourite course and reportedly one of Tiger Wood's too.
For those with a questionable swing, there is an array of beautiful natural hiking trails including the Haunted Forest, where White Walkers first marched into the realm of men…. sorry, it's actually called Tollymore Forest Park. You can also grab an ice cream or some fish and chips and walk along the beach. The town is also just a short drive away from Life Adventure Centre for any thrill seekers. Here you
can do some wet bouldering, kayaking, canoeing, rock climbing or take your time with some archery. There's something for everyone in this popular town, but the adventurous and golf enthusiastic will be in their element.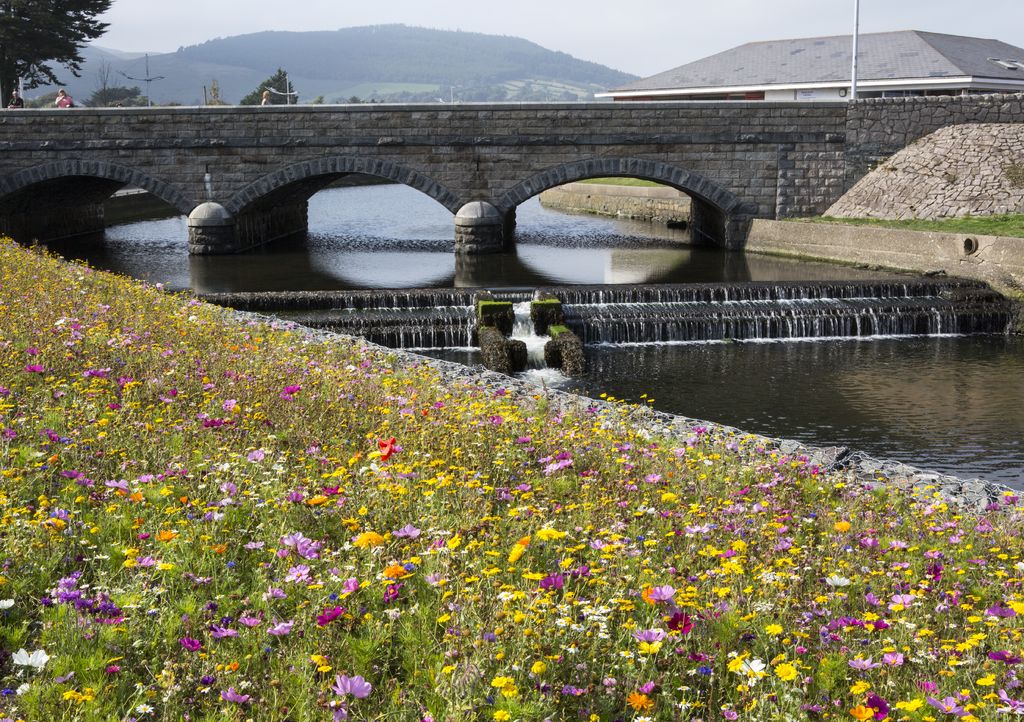 Kilkeel | County Down
Once the capital of the Kingdom of Mourne, Kilkeel is an accumulation of ancient ruins and winding Irish streets and sits just south of the Mourne Mountains. These days it is home to one of the main fishing ports in Ireland and Northern Ireland's largest microbrewery, Whitewater Brewing Co. The real must see in this area is the Silent Valley Mountain Park. The surrounding Mourne
Mountains, which inspired CS Lewis' Narnia, and vast reservoir construct the ideal place for a stroll and a picnic in a sound vacuum. There are walks for all abilities and it is sure to wow any visitor. Perfect peace and tranquillity.
Portmuck | County Antrim.
Now this village is definitely one you have never heard of. This TINY village is located at the tip of an East Antrim Peninsula and is one of my favourite thinking spots. Follow the winding road as it declines steeply to end at a small car park by a stunning little harbour and beach. Take a dip in the sea or take a coastal walk that offers views of Muck Island and the merge of the Irish Sea and the Atlantic Ocean. If you visit near sunset, take a seat on a rock or cliff edge and drink in the beauty.

Puffins, otters and seals all roam the area. While falcons hunt over the nearby Island that squawks with the sounds of rare and strange birds.
The Peninsula is rife with history, from an ancient monastery and castle site, to early criminal smuggling. If you're lucky enough to have a boat, the odd hidden gem can still be found inside some of the coastal caves. Nearby is The Gobbins, recently reopened after major investment. It is a spectacular coastal walk along the Causeway Route that was crowned the number one region in the world to visit by Lonely Planet in 2018.
Glenarm | County Antrim.
Right in the middle of the Causeway Coastal Route sits the picturesque harbour village Glenarm. It is definitely worth a stop as you make your way along the stunning route. Found on the cusp of the Glens of Antrim, this little place lies just around the corner from the monumental Glenariff. Here, you can visit Glenarm Castle, the ancestral family seat of the McDonnells, who were the Earls of Antrim, back when Game of Thrones was real. The castle has a beautiful garden packed with gorgeously maintained flowers and added features. Refresh yourself in one of the local tea rooms before taking a wander through 800-acre Glenarm Forest Park.
The family-owned Steensons welcomes visitors to their workshop and gallery to watch goldsmiths at the top of their trade cut, shape and manipulate metals to join their jewellery collection.
Is the sea a little too wild for you? Did you know that Northern Ireland has hundreds of lakes to explore? Why not check our guide to Northern Ireland's best lakes while you're here?
This article was written by Darren McCullins who describes himself as a 'twenty-something, freelance journalist born in Belfast who loves travelling and people-meeting at home and abroad."
Like This Article? Pin it!