There's a good reason why some people prefer staying in a Bed and Breakfast instead of a hotel. They can offer a much more personal and intimate experience while you are exploring a new country and we think that Blackrock House is the perfect example of this experience.
There are a lot of beautiful towns in Ireland and also some gems in up Northern Ireland and Portrush, Antrim is one of them. Blackrock House is situated a short walk from the centre of the town and is an absolutely fantastic location to explore the Causeway Coast of Northern Ireland but it's not just the stunning scenery that will keep you coming back for more.
Blackrock House is a five-star B&B that has been lovingly restored by its owner, Nicolla Neill and we knew straight away that we were somewhere special. The house is a three-story house that is a short walk from the centre of Portrush and every single inch of the house is lovingly crafted and designed to make you feel right at home.
What makes Blackrock House so special, is the personal touches. Nicola spares no expense or effort to make sure you have the best possible experience. After a long day out exploring the sights, there would be a warm hot water bottle in our beds every evening. There was the most delicious homemade fudge on my bedside table. It was amazing! The bedrooms are absolutely gorgeous and I don't think I've slept on comfier beds elsewhere.
In one of the lounges, there is an honesty bar filled with Bushmills, which is brewed just minutes from Portrush and tastes delicious.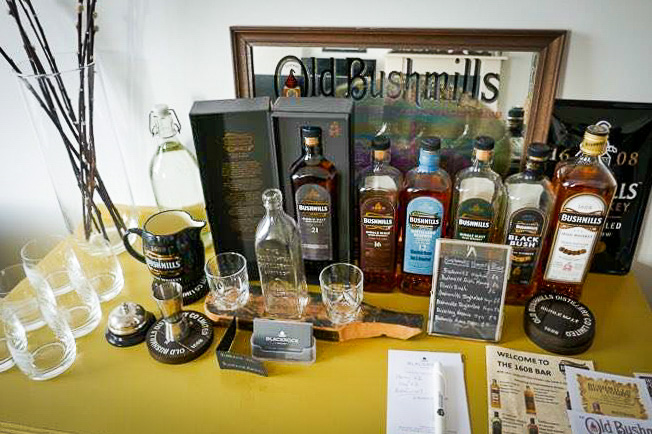 The other lounge has a balcony where you can sit outside and enjoy a view of the town of Portrush.
Probably the thing that stood out the most during my time in this Air B&B was the food! From the second we walked in, the smell of bread baking wafted through the house. The breakfasts were absolutely out of this world. Nearly all of the ingredients were sourced locally and there was a huge amount of creativity in each dish.
This is my favourite breakfast, the fry up: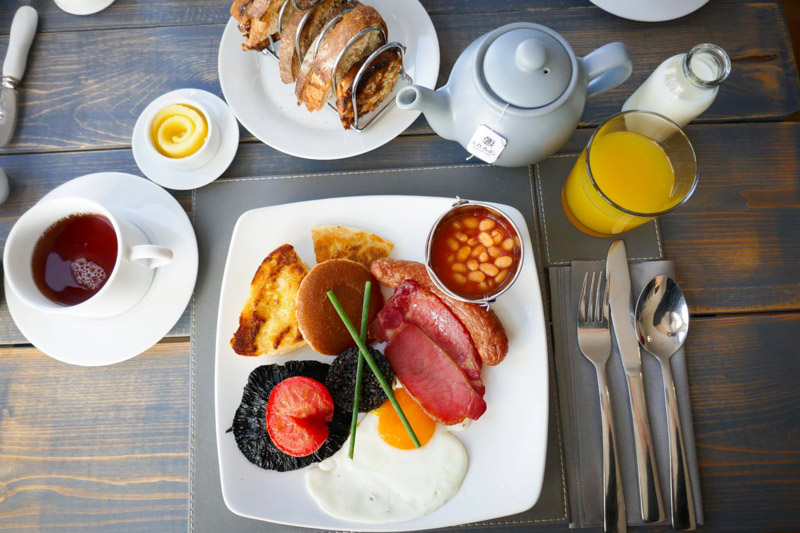 The breakfast bap was also bursting full of flavour.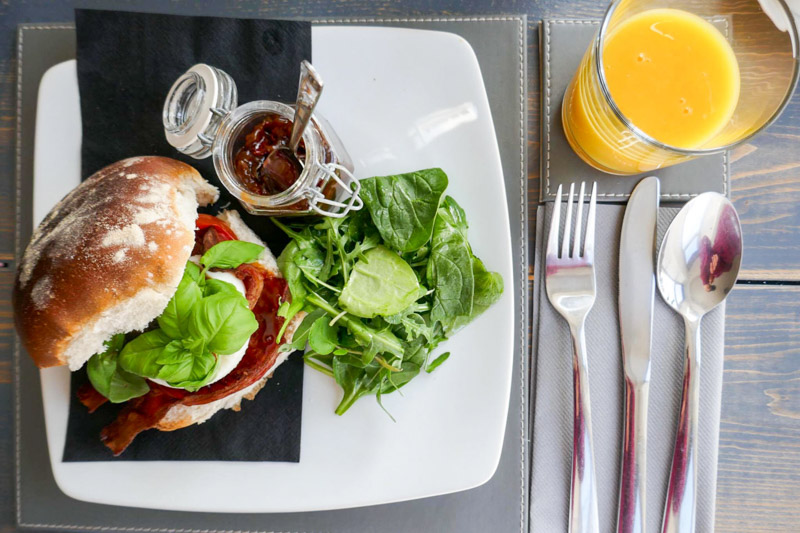 This salmon combined with purple dulse seaweed was a wonderful combination as well.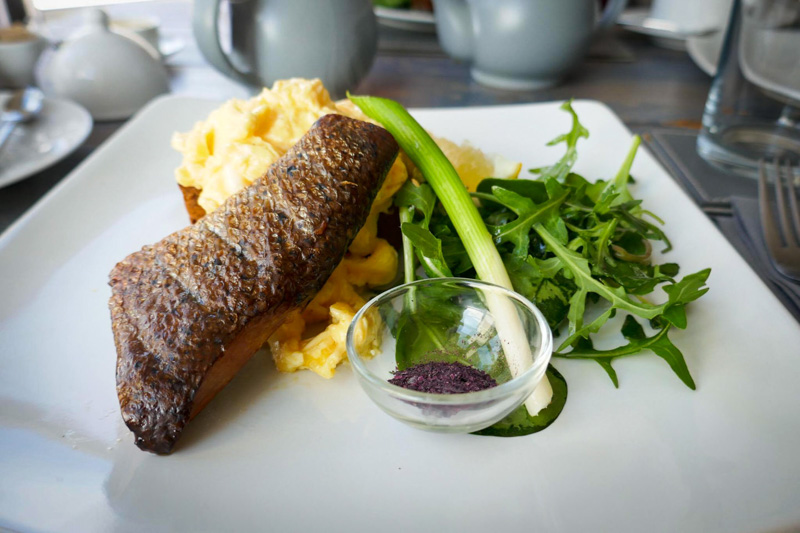 So if you're looking to spend a couple of days where you will be treated like absolute royalty then Blackrock House is the place for you. I had such a good time here, I sent my parents up the following month and they loved it!
Like This Article? Pin it!