If you plan on camping in Ireland then it is important to be prepared! Camping is the perfect way to get off the beaten track and see a very special side of Ireland that few tourists get to enjoy.
"Our spoons are one of our indispensable possessions here. To lose one's spoon would be almost as serious as it is for an edentate person to lose his set of false teeth." – Ernest Shackleton
This rather dramatic sentence was written by the hand of one of the most famous explorers from the last 150 years. A man who was born in Kilkee in Ireland and who, driven by the need to be outside and explore, went to the Antarctic in search of the unknown.
Yet, here he is talking about the importance of a spoon. When you are outdoors and away from the many, many comforts of the home, you'll be surprised by how much domestic tools we need to carry out what are the most basic daily operations.
Don't get me wrong. Realising you have forgotten your spoon in a campsite in Donegal isn't exactly fatal, at least not anymore. But it can be of great annoyance to find out you haven't got one after pouring milk onto your cereal.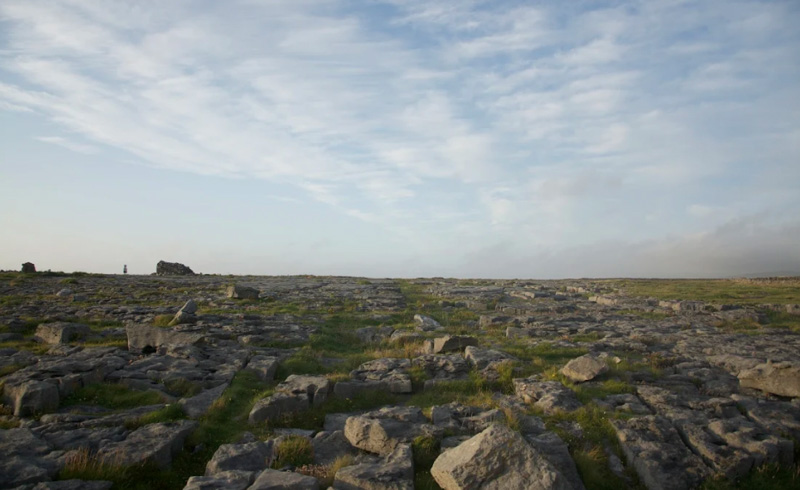 The same applies to a myriad of equipment when out in the fields of Ireland. So, after many years camping around the West of Ireland, I have taken the liberty to make these mistakes for you, so I can write what I believe to be, the essentials for camping in Ireland.
The Right Gear For Camping In Ireland
Choosing the right gear is essential. If we are to break the things you most definitely will not want to skimp on money-wise, here they are;
The tent is one of, if not the singular most important piece of equipment you will need for the trip. The amount of money you spend on one should be based off how much time you think you will be spending in it during the trip, and whether it is a tent you want to hold onto for reuse.
So the thinking is if you are using it for a ten-day trip where it will be pitched in nine different sites, then a pop-up tent isn't going to do the job. Also, since this is Ireland, make sure and check the tent has sufficient protection against heavy rain and potential yellow or orange wind warnings (especially if you're staying in Doolin, Clare where the wind is always blowing)
Also, be wary buying tents online. It is usually best to see them first and get into them if possible. Some can be smaller than they look. As the saying goes, 'a two-man tent is for one man and his gear.'
The second thing is the sleeping bag. You won't need a sub-zero bag during the summer (I hope) so a relatively warm bag and a good warm pair of clothes to sleep in will be more than enough (bring a woolly hat for your head, this where you can lose body heat, so make sure it is covered). Also, you do not need as big a blow-up mattresses as you think. The self-inflating ones should be sufficiently comfy for an average eight-hour sleep and will save a lot of time when making and breaking camp.
Most campsites have a campers' kitchens where all you'll need is your own pots, pans, oil, plates and cutlery. Most of this can be brought from home. Obviously, if you plan on going off grid you'll need camping specific pots which are more compact and lightweight but if you have the car, why bother compromising.
TIP: Bring a gas cooker anyway, this way you don't have to leave your tent in the morning to make coffee.
The last on my essentials list are lights! The obvious one is a torch but I prefer headlamps. They will keep your hands free and make a great reading light too. Keep a good torch in the tent and also a lamp with a hook to hang from the top of the tent so you can have midnight chats without making it look like a poorly illuminated horror scene from the Blair Witch Project.
Campsite material
Making a comfortable and inviting campsite is essential to ensuring you have a good time while awake and full night's sleep. When you arrive at your campsite, there are a few small things to check before pitching.
Wind – Try and evaluate which way the wind is blowing, especially if it is a strong one. Usually, 2/3-man tents are narrow and low to the ground, so for the night that is in it, face the doorway into the wind. This way, you won't have the tent wall pushing in on your head as you try to sleep. If the wind is powerful it will help to have the porch facing into it so the wind travels over it instead of bashing into the side walls.
As it is Ireland, you can expect rain. When pitching, make sure it is not in a dip where water may collect and pool. This is especially important if you're camping for another couple of nights, a flooded tent = soggy everything.
The last piece of equipment I would recommend putting a bit of money into is a camp chair. You'll spend quite some time in it sipping a beer or watching coffee brew. I've never understood the Hollywood's romantic version of camping where the group sit on logs around a campfire (sorry but not a chance). I'll take expertly woven canvas suspended by strong aluminium polls two-foot above the ground with a cup holder, every time.
After you have your chair sorted, pick up a cheap folding table, a bug repellent scented candle and a cooler bag. This will help you reign in the night un-swarmed and cooly refreshed. Ireland doesn't have mosquitos but we do have midges which can be extremely annoying and itchy!
Final Tip
I suppose my last piece of advice will have to echo that of Mary Schmich's poem. Even though it is Ireland and I've talked a lot about rain and wind, on the off-chance the sun rears its head, 'always wear sun-cream.'
By Nick Moloney
Like This Article? Pin it!