Many people take a day trip up to the Giant's Causeway from Dublin or Belfast, but by not staying over in the lovely town of Bushmills, they're missing out! The sunsets and sunrises at the Causeway without the tourist crowd are magic, the famous Bushmills Whiskey Distillery is dangerously delicious and Game of Thrones fans will love exploring Dunluce Castle! We've put together a list of the best hotels in Bushmills.
Best Hotels in Bushmills
The Bushmills Inn Hotel & Restaurant
I really don't know if it's better to go here during the summer or the winter. In summer, you can enjoy sitting outside in the amazing terrace and sip one of their many drinks. In winter, you can brave the cold for a few hours and then curl up in front of one of their HUGE fireplaces. They have an amazing restaurant, The Gas Bar, (still uses gas lights) and even a cinema. The only problem with staying here is that you might not even want to leave the building! You can book by clicking on HERE.
Smuggler's Inn
Not even a 10-minute drive to the Giant's Causeway, this place is perfect to see the UNESCO World Heritage site at off-peak hours. This inn is outside the town of Bushmills, so you'll be close to everything, yet far enough away to feel disconnected from everything. Don't miss their epic music sessions in their fishing-themed bar.
Bayview Hotel
If you're looking to stay right on the coast and get that sea air into your lungs, the Bayview Hotel is for you. This hotel has the best views of all the hotels in Bushmills, and it's only a three-minute drive to Dunluce Castle. This place is really popular, especially in the summer months, so don't forget to book in advance. Imagine waking up here and looking out on that amazing ocean view!
Causeway Hotel
If you want to be a stone's throw away from the Giant's Causeway, this is your hotel. (Please don't throw stones at UNESCO Heritage sites) Not content with just being crazy close to one of the biggest tourist attractions in Ireland, this hotel is seriously cute. You'll want to curl up on every chair in here, not to mention how amazing their food is.
Budget places to stay in Bushmills
If you're looking to save some cash, and don't mind sharing a room, hostels are the way to go. Great for solo travellers, but also just a great place to meet other people travelling. Luckily there are quite a few budget hotels and hostels in Bushmills for you to choose from.
Finn McCool's Giant's Causeway Hostel
Cheap and cheerful is the name of the game here, for about $20 a night you can get a bed in a dorm room. If there's three of you travelling together, you might consider the 3 bed private dorm for $70. Again, this is really popular, so booking in advance is advised. Apart from the great communal atmosphere, breakfast is also included in this! It is a standard continental breakfast, which usually means Corn Flakes, toast and tea. Gotta carb up for those adventurous days. It's also out in the middle of nowhere, so it's another great place to get away for a while.
https://www.instagram.com/p/BiAAGN4Bb5T/?taken-at=294332151
Bushmills Youth Hostel
The main difference between this and Finn McCool's Hostel is that it's right in the heart of Bushmills. It's a 10 minute walk to the distillery, and all the pubs and restaurants that this little town offers. Again at only $20 a night, this is a steal. This is again in a dorm room, which is a great place to meet like-minded travellers. The hostel is pristine, just look at it!
Finn MacCools Public House & Guest Inn
If you're looking to keep it cheap, but you're not a fan of dorm rooms, then Finn MacCool's is the place for you. They have a room for $60 with a twin bed. This also includes an amazing full breakfast, the perfect start to your day. It's only a two-minute walk from Bushmills Distillery (I've found that it's a much longer walk after the whiskey tour, not quite sure why) They also have a Family room (2 adults 2 kids)  for $135 and a Double room for $122. Keep in mind this is a pub too, so there may be a few late ones!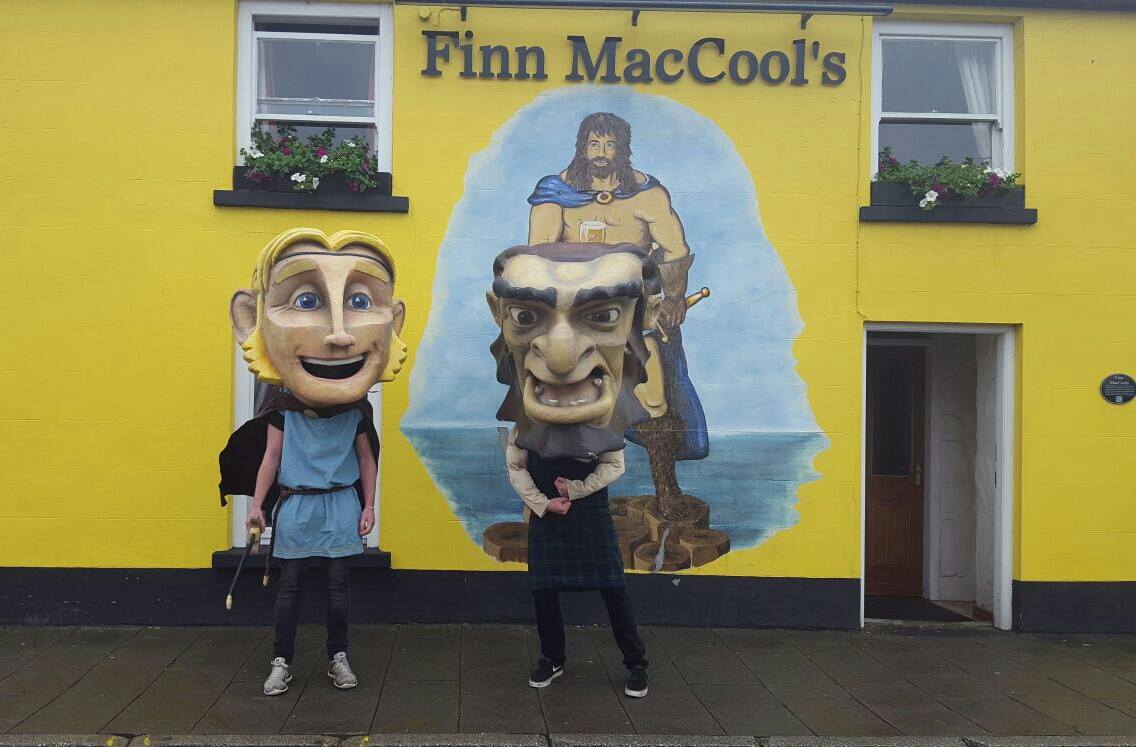 So that's it! That's our guide on some of the best options for hotels in Bushmills, you're all set for your adventure to this stunning part of Northern Ireland!
Where to go after Bushmills?
Just two hours away from Bushmills is the amazing Donegal Town. Have a look at our article on the Best Things to do in Donegal Town and enjoy all it has to offer!
Like This Article? Pin it!