Kildare, just south of Dublin, might be best known for its famous horse-breeding heritage, but it's definitely a stop that has something for everybody. From history to fashion, religion to adventure,  here's my pick of the best things to do in Kildare….
Fun Things To Do in Kildare

 
Donadea Forest Park 
Donedea's 250 hectares of land, used to belong to the Anglo-Norman Aylmer family back in 1550, right up until 1935. Currently managed by Coillte, our forestry service, it is a brilliant day out for any family. 
A five euro entry fee per car provides you with an endless supply of walkways to explore, grassy areas and benches to picnic and a wonderful lake to relax by. There is also a 9/11 memorial. There are also the ruins of what was clearly a beautiful castle, with its history etched into the stone. 
A popular hotspot for orienteering, and different family events, themed to the time of year. Take a walk through this forest to feel like you are walking through a fairytale. Vines, trees and history to roam around. If coffee shops are more your style, there's a lovely little café just around from the castle. You'll be mesmerised once you enter through their gates!
Irish National Stud & Japanese Gardens 
If you want to experience some of this counties heritage, you should check out the National Stud. Located just outside Kildare town, in Tully, it is a thoroughbred horse breeding facility. Officially established back in April 1946, it has since become iconic to the county of Kildare, with museums, tours and horses galore.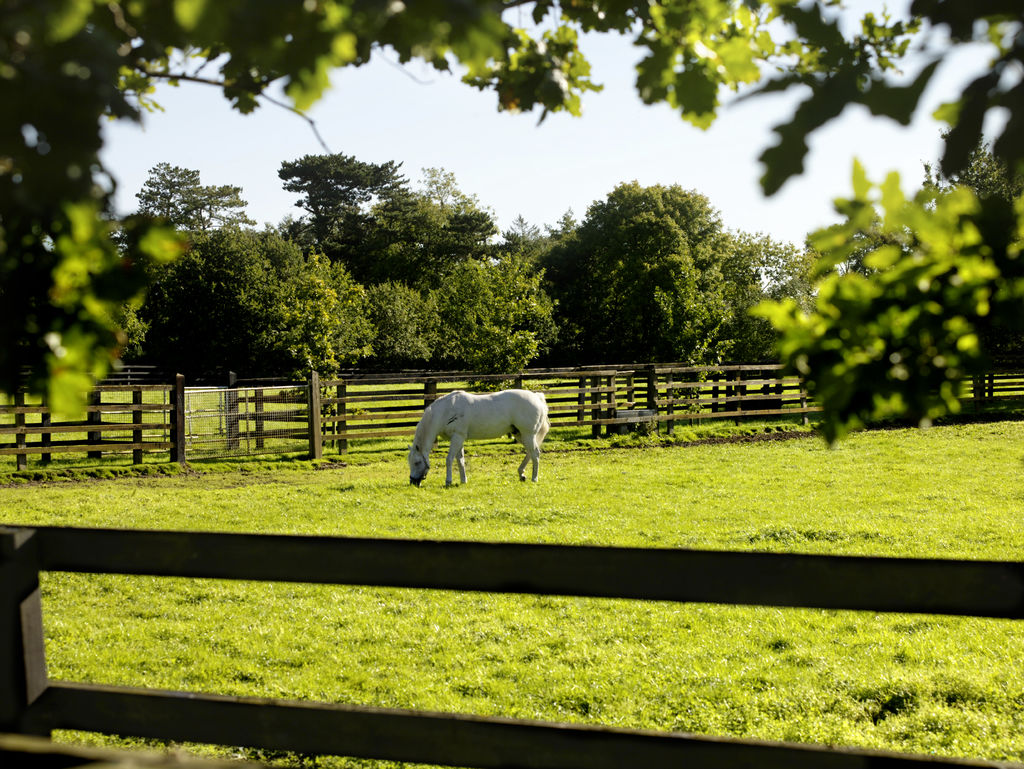 If horses aren't really your thing, you can take a walk through the Japanese gardens. These gardens are known worldwide for their soul comforting and aesthetically pleasing appearance. Designed by a Japanese horticulturist, Tassa Eida, and his son. Their goal was the symbolise the 'Life of Man', through nature, which they achieved. The gardens are currently visited by 120,000 people each year. 
A walk through these gardens bring you on a journey of the soul, starting from birth all the way through to the eternity of the afterlife. It's natural springs and botanics provide you with a cleansing sense of calm for your soul. Probably one of the more unique things to do in Kildare!!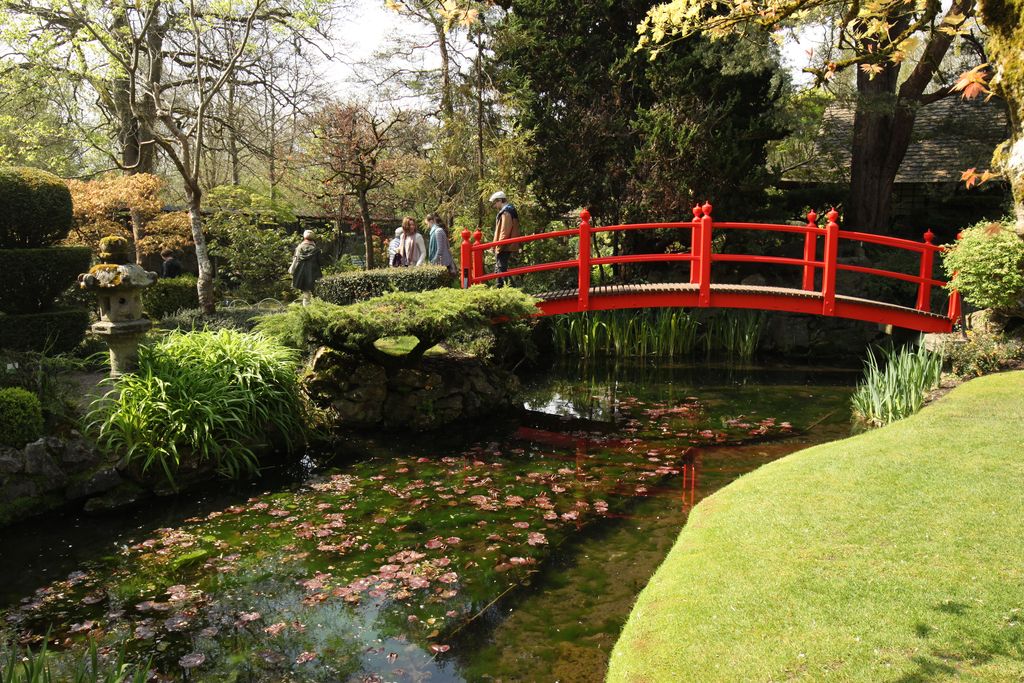 The K Club 
For a day more focused on relaxing and pampering, The K Club might be more your style. A refined hotel, found in Straffan, provides you with a golf club on-site, an indulgent spa serving a countless variety of treatments and a dining experience like no other. 
This one-of-a-kind hotel blends perfectly between tradition and glamour. Begin your day here with breakfast in the River Room. Overlooking the gardens, and banks of the river Liffey, this truly is an exceptional way to start your day. Help yourself to their famous full Irish breakfast, or go continental with their grand selection of pastries, fruit.. the list goes on! 
After breakfast, enjoy some outdoors and check out one of their two golf courses. Or if that's not for you, there is a multitude of other activities such as falconry, fishing, or horse riding. You can even go on an art tour of the house, to enrich yourself with its history (and hide from any rain!). 
For lunch you can go to the Media Puzzle Lounge for a homey meal to break up your day, or if you'd rather, there is also Afternoon Tea available in the Chinese Drawing Room, where you can enjoy some elegant finger sandwiches, scones and cakes. All of which can be washed down with champagne, tea or coffee. 
Pamper yourself in the evening by experiencing some of the many different treatments available in their "hidden oasis". Choose between facials, massages, body or wellness. There really is something to catering for all, each as luxurious as the other. Treat yourself to a truly imperial experience her in this haven. 
Finally, finish your day off with a dinner in what is said to be one of the finest restaurants on the island. This time-honoured menu has all the classics from beef to lamb to fish. Savor these exquisite tastes, while also sipping on some of the most excellent of wine.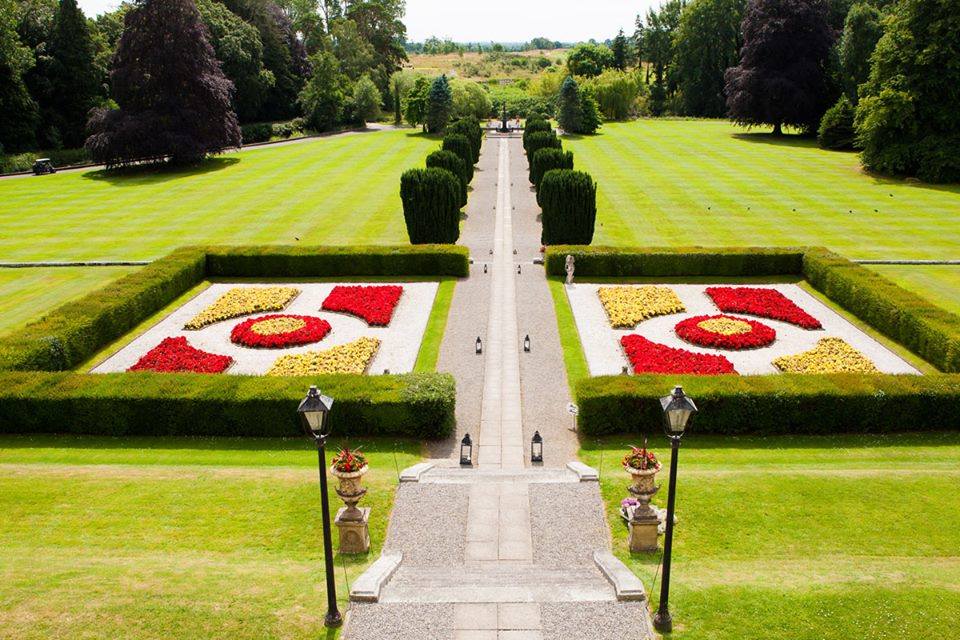 Shopping at Kildare Village 
Kildare Village is beautiful shopping district just off the motorway in Kildare town. A classy little getaway for you to purchase the finest of designer brands at lower, outlet prices and by far one of the most popular things to do in Kildare!
Roam down the little streets, which are well maintained. The variety of chic shops contain such a selection of products. Whether you are there for clothes, glasses, shoes, kitchen or tableware, you'll find it here. Even if you are just here for a look, you are nearly guaranteed to find something you will fall in love with. 
Shops aside, there's also many types of food available there. Be your taste buds craving savory or sweet, they'll be tantalised here for sure. There's your typical coffee shops like Starbucks, or more traditional cafés like 'Joe's Coffee'. You can follow the mouth-watering aromas of the different pop ups like the 'Crêperie Angélie', or 'Stone Ground Donuts'. If you would rather have a sit down meal, restaurants such as 'Le Pain Quotidien' or 'Dunne & Crescenzi' might suit your fancy. Either way, you won't be stuck for choice!  
Newbridge Silverware 
Sticking to the theme of fashion, Newbridge Silverware is a great visit. As designers and producers of silverware, as well as providing us with the Museum of Style Icons (MOSI). Their products are bought worldwide. Jewellery, cutlery and giftware are all part of their main products. 
Founded in 1934, come in to see what is over eighty years in the making. There is always a buzz here as soon as you walk in the door. Take a look at their wonderfully contemporary craftmanship and large range of products. It's affordable luxury is loved by all who know it. 
By heading upstairs in its main store in Newbridge, you enter the MOSI. Here there are iconic pieces of fashions history, that belonged to even more iconic beings such as Audrey Hepburn, Princess Diana and the Beatles. Not only are there clothes, but there are also letters some wrote, guitars belonging to the Jackson Five and so on. 
There you go. I would definitely add these place to your bucket list if you are planning a trip to Kildare any time soon! Have any more recommendations? Leave a comment!
Author Bio
Elaine Tarres is an aspiring filmmaker and writer, with an affinity for travel and photography. A Kildare native, you can follow her on Twitter or Instagram.
Like This Article? Pin it!