I don't think I've ever met anyone who hasn't suffered through a ten-minute soliloquy from me about how much I love Kilkenny! It's a small and quiet town, and having been born and raised in Manila, in the Philippines, Kilkenny is a world apart. Underneath the sleepy suburbs, however, is a treasure trove full of art, history and culture waiting to be discovered! Below are my favourite things to do in Kilkenny, a city I now call home.
Fun Things To Do In Kilkenny
A visit to Kilkenny Castle
Kilkenny is a medieval town, and that is a point of pride for us. Relics of the town's colourful past can still be seen around the city to this day. Arguably the most popular of these landmarks is the Kilkenny Castle, with its Rose Garden and Castle Park and Grounds. On a beautiful day, you can enjoy a stroll around the park, or sit and people-watch on one of the benches in the Rose Garden overlooking the fountain, maybe get a two-euro ice cream from the ice cream truck permanently parked outside the gates!
Meanwhile, history buffs can avail of a castle tour and have a glimpse of how Kilkenny royalty lived. Make sure to check out the Long Room!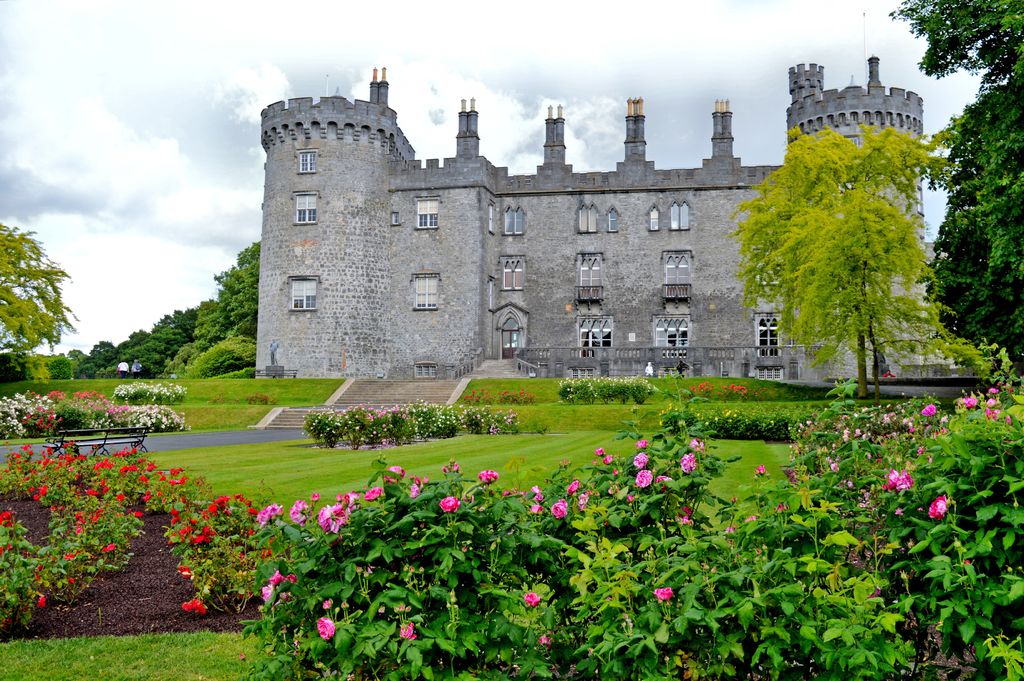 Admire Art at The Butler Gallery
Within Kilkenny Castle is the Butler Gallery, a contemporary art gallery that exhibits art made by Irish artists. The space changes its exhibits every couple of months. Right now, it is hosting the Breadwinner exhibition, which displays original drawings made by artists from Cartoon Saloon (Kilkenny-based and thrice Oscar-nominated!).
In the past, it has displayed art by top Irish artists such as Tony O'Malley, Eithne Jordan and Liam O'Callaghan. No matter who the artist and what the art, a visit is guaranteed to stay on anyone's mind long after they leave the castle grounds.
Support local artists at Kilkenny Design Centre
The building that houses Kilkenny Design Centre used to be the coach houses and stables that houses horses and carriages of lords and earls. But today, it is an institution dedicated in showcasing high-quality Irish products. Kilkenny Design Centre sells everything from cashmere throws and handcrafted pottery items to artisanal jams and pastries baked in its own kitchens.
On weekends, the day restaurant transforms into Anocht, a night restaurant where you can enjoy an award-winning fine-dining experience. I would especially recommend the prawn & crabmeat for starters!
Feel like royalty at Butler House and Gardens
Walking further into the castle yard will lead you to the Butler House and Garden, which used to be Lady Eleanor Butler's mansion in the 18th century. Today, it is a bed and breakfast, offering lavish rooms and even more lavish meals. My personal favourite room is the Lady Eleanor Suite, which has a gold (!!!) queen-sized bed. On a nice spring day, the garden can solve all of your problems.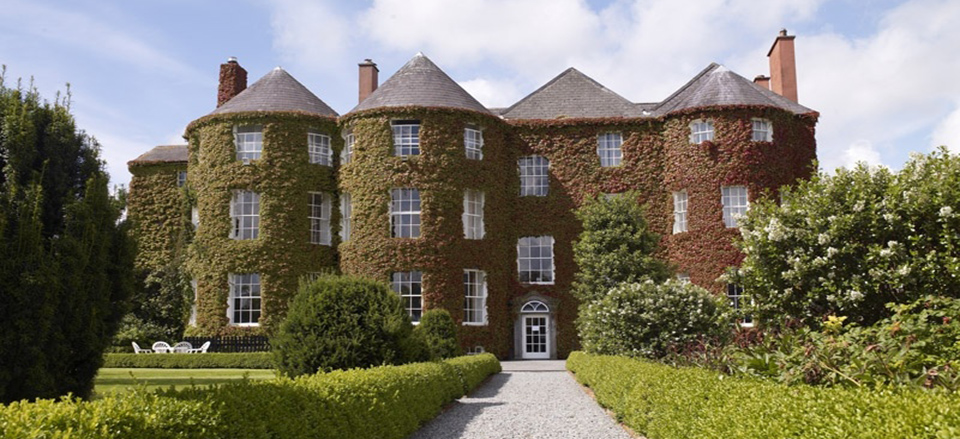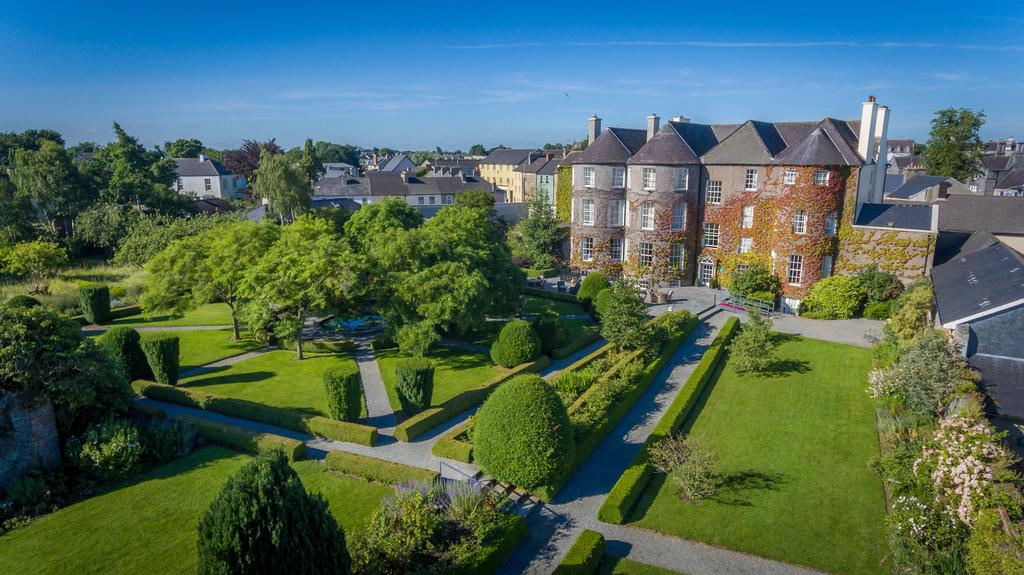 Climb the church tower at St. Canice's Cathedral
St Canice's Cathedral and Church Tower dates back to the 6th century and is no doubt a must-see when visiting Kilkenny. If you are taphophile like me, you would enjoy the graveyard and the stories it tells about the past inhabitants of the city. Within the cathedral itself is even more history and features the See Chair of the Bishop of Ossory, dating back to 1120.
If the weather allows, make sure to climb the tower. The stairs are narrow and steep, and the climb does take some time, especially if you or the people you are with are scared of heights. But I can promise you that the 360-degree view of Kilkenny at the top is worth all of it.
Shop for vintage items at Folkster
Set in an old bank, this shop is every vintage girl's dream. Featuring brands such as Gild & Cage and Lavish Alice, the place is dripping in jewels! The shop on the ground floor can be quite expensive, especially for a student like me. But downstairs is a hidden gold mine where you can get a kilo of vintage items for 20 euro! On the top floor is Folkster Bridal, where bride-to-bes can shop for a unique and inspired dress for their big day.
Have a pint at Smithwick's
Smithwick's has been brewing ales in Ireland since 1710, and this tour explores how John Smithwick created an empire, in spite being Catholic at a time when penal laws ruled the land. Not only will experienced guides tell you about the company's rich history, you will also have the opportunity to contribute in the art of ale-making!
At the end of the tour, you will get to enjoy a freshly-brewed glass of ale, and honestly, what can be better than that? By far one of the most popular and well known things to do in Kilkenny!
Visit the gorgeous Kilfane Waterfall and Glen
If you're looking to get out of the city, take a twenty-minute drive to Thomastown and visit Kilfane Waterfall and Glen. This place is straight out of the Lord of the Rings, and you would half-expect elves to pop up any minute. On a nice day, the beautiful waterfalls create a wonderful backdrop for family picnics, and there are grills and picnic tables which will allow you to do so! This place is a wonderful spot to go for a walk and explore the woods, á la Bridge to Terabithia!
Get active at Castlecomer Discovery Park
Got kids? Look no further than Castlecomer Discovery Park, where they can leave the iPads for a good while and enjoy an adventure with nature. The Park offers a variety of activities that will keep both young and old occupied. There's the zip line, rock climbing, archery, fishing, and paddle-boating. Or you can bring food and have a picnic!
Relax at Woodstock House and Gardens
Located in Inistioge, a 30-minute drive from the city centre, is Woodstock House and Gardens a place that combines Kilkenny's history with its nature. Dating back to the 1860s, gardens and arboretums are abound in this place.
Woodstock also offers tea rooms where you can enjoy a cup of tea and a freshly baked pastry. With its magical walled gardens, this place is truly Instagram-worthy.
Know of some more great things to do in Kilkenny? Please leave a comment!
Author Bio
Originally hailing from Manila in the Philippines, Danielle Olavario now calls Kilkenny her home town. She is currently a student at Trinity College, Dublin, where she is a staff reporter for The Trinity News, Ireland's oldest student newspaper. She blogs about fashion, travel and lifestyle here.
Like This Article? Pin it!