Despite what you hear about it raining all the time, summer in Ireland can be very beautiful indeed! May is definitely one of the dryer months and is a very popular time for people to visit Ireland. Here is our definitive Ireland packing list for May.
In 2018, Ireland experienced the hottest summer on record and went over 80 days without a drop of rain…. much to the surprise of locals and tourists alike. It's hard to say if that will happen again but at least you know you won't have to bring anything too heavy such as hats, scarves or heavy coats. If you are planning a trip along the Wild Atlantic Way, then make sure to check out our sample itinerary here.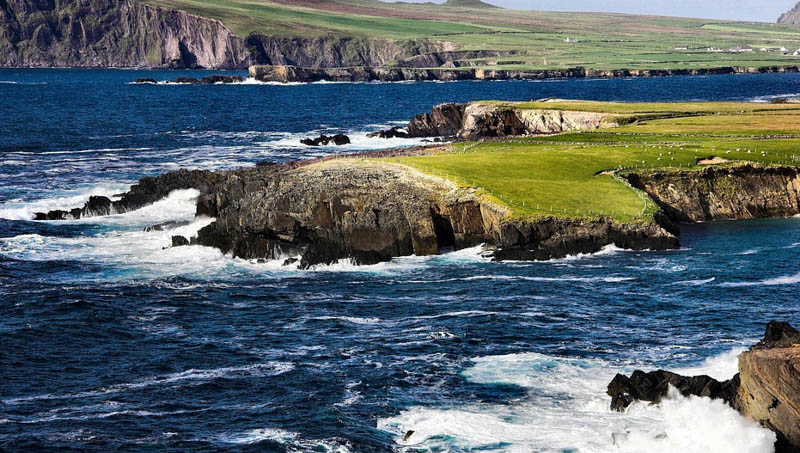 Traditionally, April and May are two of the driest months of the year in Ireland and in May temperatures range in between 15°C/59°F – 7°C/45°F. The days will also be quite long in May and you can expect about 6 hours of sunlight. If you want to hit the ground running every day, it will be bright from about 6am in the morning to about 9 pm in the evening so you will an abundance of daylight to explore our beautiful country.
Now time to move on to the important stuff… the packing list!
IRELAND PACKING LIST FOR MAY
Swimwear and sunscreen, May is a lovely time to enjoy the pristine water in Ireland. It may still be a bit cold but it will certainly invigorate you and is the perfect hangover cure after a night in an Irish pub.
Layers, layers, layers! Even though it won't be as cold in May it will still be windy at some of the more popular tourist spots and layers will help keep that cold at bay. A base layer, medium layer, and good windbreaker should do the trick.
Shorts, t-shirts and sandals, they will come in handy on some of the warmer days! Sandals are a better choice than flip-flops if you plan on doing a lot of walking.
A small, compact travel towel.
Lightweight, waterproof hiking shoes if you plan on walking on a lot of trails.
An adaptor for type G sockets, these are not the same as in mainland Europe so be careful! They are the same as the English ones, you can get them here.
Sunglasses
A power bank to recharge your phone, especially if you're using it to navigate!
A lightweight raincoat so you're always prepared
A small umbrella or poncho
A small backpack to bring around with you
For ladies, leggings are always a good choice, they are compact and comfortable
Light, comfortable pyjamas, not every hotel has air conditioning as we don't really need it with our climate.
HIKING IN IRELAND IN MAY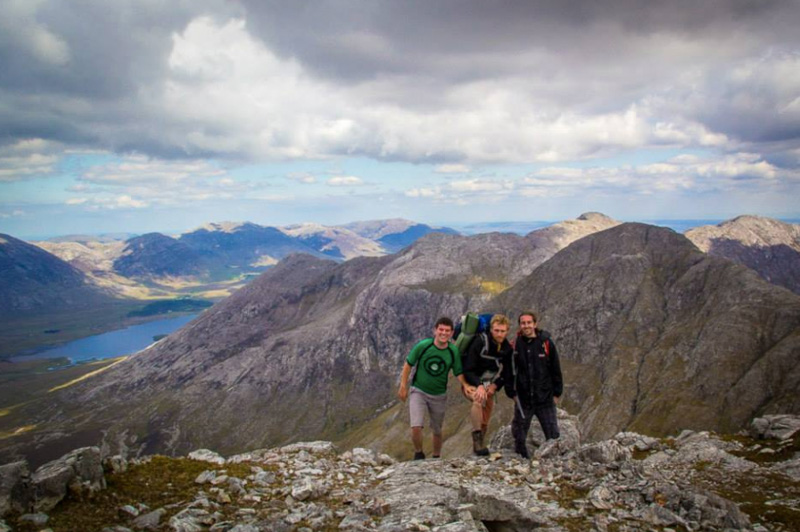 While hiking in Ireland, it is important to wear sturdy, waterproof boots. The bigger ones provide ankle support but you can also go for the smaller ones which may be easier to pack. Hiking trails in Ireland can be quite rocky and wet hence why the waterproof boots are the way to go… Nobody likes wet socks!
Speaking of socks, you should get a thick, insulated pair of socks while hiking to keep you warm.
In May, I like to hike in shorts and a t-shirt as long as I have a couple of layers in my bag that I can put on if it gets cold. You should definitely carry a raincoat just in case… Irish weather can be a bit unpredictable!
GOING OUT ON THE TOWN
Summer evenings in Ireland are made for being outside and enjoying yourself! Though drinking alcohol outside is illegal in Ireland, many pubs have large beer gardens and smoking areas where Irish people will talk the night away under the cool summer breeze.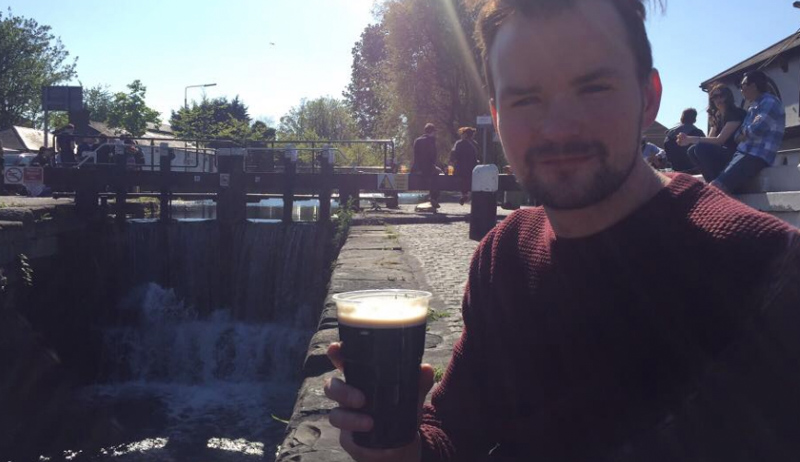 There is rarely a dress code in Ireland and most Irish people are not too fussy about what they wear. Men tend to wear a simple shirt with jeans while women are infinitely more creative! If you are going to a club you will find Irish people like to dress up a bit more, but for the most part, you can wear virtually anything in Irish pubs.
WALKING AROUND THE CITY
It's important to look after your feet as you will be spending a large part of your trip walking around. A sturdy pair of sandals are a great choice and very breathable.
You could also wear a reliable pair of sneakers. If you buy new shoes before your trip, make sure to wear them for a while and break them in!
A lot of people think you need to bring rain boots/wellies to Ireland but this is not the case unless you plan on spending most of your holiday on a farm.
TECHNOLOGY
This one's important because technology will be a big part of your trip. Do you plan on using your phone? Then you will need to make sure you have the right data plan while in Ireland. If you are renting a car you can usually get a GPS with the rental but it might be cheaper to get a data plan and just use your phone.
An adaptor and power bank are definitely important. A small, portable camera is also a good idea, though nowadays smartphones can do the same job.
If you are serious about your photography then you could bring a drone along. Just make sure to read up on the Irish drone legislation before arriving! I have used the original DJI Mavic Pro drone for over two years now and absolutely love its portability. You can bring drones on most aircraft as long as they are in your carry-on and not in the hold.
Noise cancelling headphones are also great for the flights. I've used Lindy BNX-60's for two years now and they have been fantastic and are probably the best noise cancelling headphones on the market for under $100.
AND FINALLY…
Don't panic! Anything you forget you can pick up in Ireland, there are plenty of shops over here. Penny's is very popular amongst Irish people and is incredibly cheap and you could get an entire wardrobe there.
So that's it! If there's anything you think we left out please let us know in the comments and we will add it into the article and above all else, make sure you enjoy Your Irish Adventure.
Like This Article? Pin it!