Ireland in November can be a great experience. November is a great month to visit Ireland but knowing what to pack can be tough. As the days grow shorter and the nights grow longer it can get very cold!
Here's my advice for the perfect Ireland packing list for November, what to expect weather-wise, the best festivals, and more.
Ireland in November: What To Pack
When it comes to packing you need to prepare for cold weather. It won't be as freezing as in other parts of the world but there can often be a cold wind and freezing fog that can chill you to the bone.
As well as that, the chance of rain increases so it's important to be prepared for all types of weather.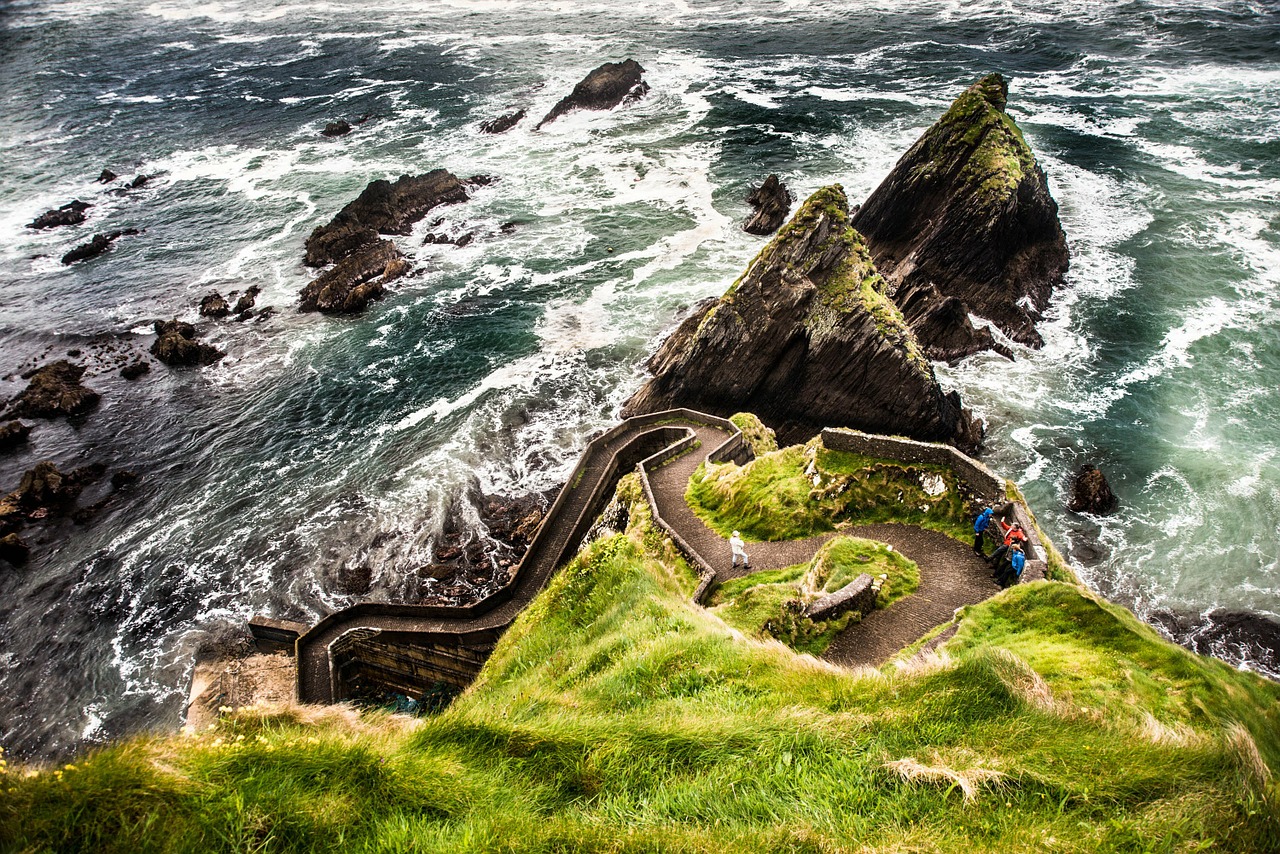 Many tourists who are visiting Ireland in November are concerned about looking out of place and are wondering what not to wear in Ireland. For starters, don't worry! Irish people are incredibly welcoming and accepting and don't fret about things like that.
If you are still concerned, one dead giveaway is that Americans tend to wear more 'branded' clothing, such as clothing with their college, town or state written on it.
Irish people don't really wear branded clothing unless is a sports jersey of their favourite GAA team or a clothing brand!
Here's my recommended packing list for Ireland during the month of November
Long sleeves and long pants: if you are up early or out late the weather can be very cold and close to freezing.
Layers, layers, layers: there's a good chance it will be very cold outside, but roasting hot inside, so make sure you can be comfortable in both extremes.
A nice pair of jeans: they are sturdy and will keep you warm.
Winter clothes: you can never go wrong with a winter coat, hat, gloves, and scarf… especially if you plan on visiting some of the outdoor tourist attractions.
Leggings for women – leggings are a great addition to any ensemble while also keeping you warm.
Thermal underwear – both men and women should also pack some thermal pants and tops, which are great to wear under clothes when it's really chilly outside in November.
Waterproof boots/shoes – no one likes wet feet in cold weather. Many tourists tend to bring rain boots to Ireland but they really aren't necessary unless you plan on exploring some messy farms!
Thick, warm socks.
Jacket: bring a windproof, waterproof jacket that you can layer with fleece and long sleeves.
Walking shoes: much of your time may be spent walking around cities, museums, galleries and visiting pubs. Pack a comfortable pair of walking shoes.
Tips For Packing for November in Ireland
Pack enough clothes for one week, anything more than that is overkill when nearly every hotel has its own laundry service.
The air can be very dry so make sure to bring some chapstick and hand cream.
A travel umbrella is always handy and can be bought in most places for about €5.
Don't forget the essential travel adapter so you're electronics will work while in Ireland.
What to Wear in November: Going Out on The Town
The nightlife scene in Ireland is fantastic and one of the best ways to see what Irish people are like 'out in the wild'.
If you heading out to a local pub then don't worry about dressing up too much. Irish pubs are places where farmers, hikers, locals, and tourists all come together and no one is particularly concerned about being dressed up.
Remember, Irish pubs are quite small and it will get very hot in there, so this is where it is important to have layers so you will be warm while outside, but comfortable when indoors.
The nightlife scene in Ireland is quite different. For one, most pubs/ clubs close earlier than most people are used to at around 1 am. There are a few exceptions in Dublin but this is the norm for most places.
When Irish people go clubbing they tend to dress to impress!
In November it will be a bit colder but Irish women tend to wear tights with a skirt/dress and a lighter jacket that can be put in a cloakroom at the venues.
Most venues have cloakrooms where you can put your handbag or coat so don't worry about having a big heavy coat with you! Ankle boots are also a great choice if the weather is wet and you still want to look good while walking long distances. Irish men tend to keep it simple with jeans and a nice long-sleeve shirt.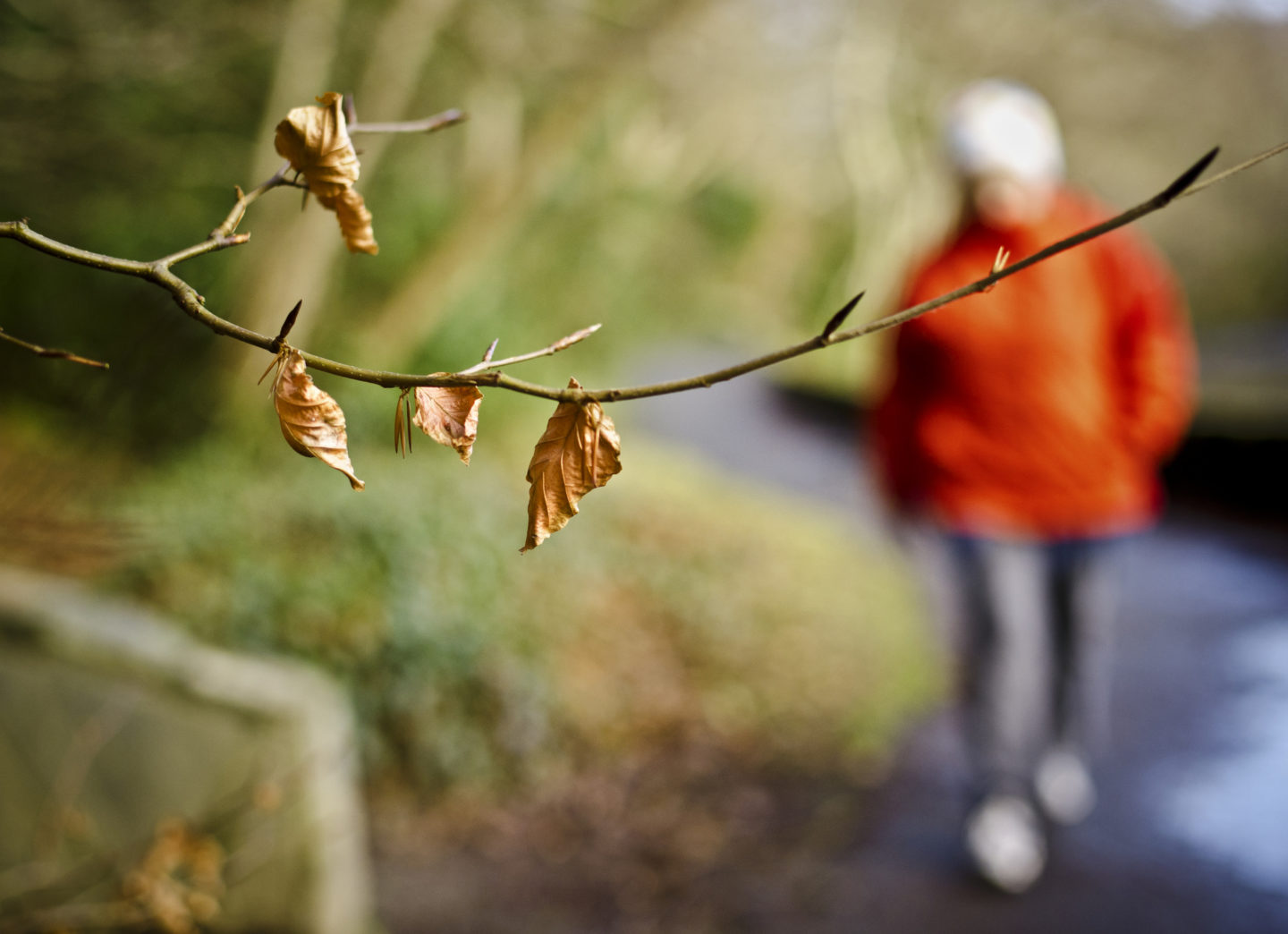 Hiking in Ireland in November
In November the temperatures will dip and it will become quite cold so staying warm while hiking is very important. When you layer up make sure you have a long-sleeve thermal layer, a fleece, and a windproof, waterproof jacket.
If you are anywhere coastal the wind can often be bitterly cold so a warm scarf can also be very useful to keep your neck warm. Of course, a pair of waterproof hiking boots are a must as well.
It's Ireland though, so be prepared to experience all kinds of weather… you can sometimes have four seasons in one day. Learn about the best hikes in Ireland, here.
Weather in Ireland in November
It can be hard to predict the weather in November in Ireland, but a few things are certain – you will experience wind, rain and colder temperatures.
Here's a more detailed breakdown of what the weather is like in November.
Temperature in November
Across Ireland, you're going to see temperatures going down over the whole month, so make sure to pack layers. At the beginning of November, you'll see average temperatures around 12°C (54°F) and falling to about 9.5°C (49°F) nearer the end of the month.
This drop-off in temperature is going to be even larger out on the West Coast where the wind chill will definitely make you feel that winter is indeed coming.
Rain in Ireland in November
If you want to see Ireland the way it's depicted in movies, aka, raining most of the time, then November might be the month for you.
Most days are going to at least threaten rain. This might not sound ideal, but standing on the Cliffs of Moher as the wind and rain howl at you is something you'll be talking about for years to come!
Promisingly, the stats show that the later in November you arrive, the more chance you have of staying dry all day, with the amount of rainfall decreasing by about 6% over the month. Still, pack your raincoat.
Winds in November in Ireland
On the calmest day of the year, the wind blows at about 5.7 miles an hour, but in November the wind averages around 8.4 miles an hour.
This doesn't mean you're guaranteed a windy day, some days can be incredibly calm, while others will make you feel like you're about to get swept off your feet completely!
Do be careful if you're visiting cliffs and islands, as again the Wild Atlantic Way lives up to its name very often. If you're planning on going to the Aran Islands (which I recommend you do!) you'll need to check with the ferry companies if sailing times are affected by winds.
Sunny Days in November
With the average day having about 60% cloud cover, your skin will be well protected from those pesky UV rays.
In November, days are getting shorter and shorter, with sunrise at the start of the month around 7:20 AM and moving to the later time of 8:15 AM nearer the end of the month.
This is great news for you sunrise chasers, no more early starts!
Sunset is likewise getting earlier and earlier in November, with the sun setting just before 5 pm at the start of the month, and moving to just after 4 pm by the end of the month.
Festivals in Ireland in November
There is always a great variety of events and festivals in Ireland throughout the year and November is no exception! We've put together a list of some of the best festivals in Ireland in November, sure to take your mind off the rain.
The weather in Ireland in November may not be the best, but it never stops us from having a good time. Here are some of the best festivals in Ireland in November you won't want to miss.
1. Allingham Festival – Ballyshannon, Co. Donegal
The Allingham Festival is a community arts festival that takes place in Ballyshannon in the northern tip of Ireland at the beginning of November.
It's named in honour of the poet, William Allingham. There is a massive selection of things to do for all types of artists. They have writing workshops, song contests, poetry and painting workshops.
If you want a traditional Irish festival where you get to take part instead of spectating, then this is the one for you.
2. Kilkenomics Festival – Co. Kilkenny
This is the world's first festival of economics and comedy and it takes place in the beautiful Irish city of Kilkenny. It is a very interesting festival, combining humour with some very thought-provoking discussion.
There are some famous speakers such as Yanis Varofakis and David McWilliams, plus some fantastic Irish comedians present at the event. If you're looking for an excuse to visit the beautiful city of Kilkenny, then this is it! Check it out here.
3. Yarn Storytelling Festival, Bray, Co. Wicklow
Ireland is famous for its vibrant mythology and folklore which still play a big part in our culture today. This storytelling festival is in the beautiful seaside town of Bray which is just a short drive from Dublin.
The festival features some of Ireland's most loved and revered storytellers. It's also completely free and family-friendly which is a nice bonus. This is one of the best things to see in Bray. Find out more here.
4. Belfast Christmas Market – Belfast, Co. Antrim
Belfast becomes a winter wonderland in the middle of November and stays that way all the way through to December 23rd. At the Christmas market, you'll find homemade jewellery, delicious food and of course hot wine.
If you're in Belfast during that time you have to check it out! Learn more here.
5. Cork International Film Festival, Co. Cork
The Cork International Film Festival is one of Ireland's most exciting film festivals. This 10-day film festival hosts lots of cinema events and celebrates all genres and formats.
6. Rugby Internationals, Dublin
November is a great month to see a sport that Ireland completely excels in, Rugby. It's an extremely fast-paced sport that is very exciting to watch. Unlike American Football there is very little 'stoppage time', and the game is extremely fluid and a pleasure to watch.
There will be three matches on in the Aviva stadium in Dublin and tickets start at €30 and go all the way up to €300.
Alternatively, these days would be great days to spend in an Irish pub with hundreds of other Irish people! Find out more about Rugby Internationals, here.
7. Galway Christmas Market
Amusement rides, tasty food, Santa, choirs and crafts…don't miss the Galway Christmas Market! With around 50 wooden chalets across Galway, the Christmas spirit is full-on in Galway from mid-November to December 21st. If you're in Ireland in November, don't miss this Christmas market.
Pros and Cons of Visiting Ireland in November
As this is the offseason, there are pros and cons of visiting.
Pros of Visiting Ireland in November
Lower prices on accommodation and flights
Fewer tourists at the major sites
Lots of great festivals happen in November
A more authentic feel as you'll be mostly surrounded by locals
Beautiful autumn colours on the trees (at the start of November)
Can still be a comfortable time of year for hiking at the beginning of the month
Cons of Visiting Ireland in November
The weather is unpredictable and can be windy, rainy, and cold
Some attractions will be closed for the season
You may find yourself at the pub more often, rather than hiking or being outdoors (which could be a pro or con depending on what you want to do!)
Enjoy Ireland in November
Remember, even if the temperature isn't freezing, the wind can make it feel like it is. The odds of snow are quite low but you may see some frost on the roads so take care while driving.
If you've been wondering why pub culture is so important in Ireland, the weather is one of the main reasons. Find yourself a cozy pub with a fire and a music session and settle in for the night!
If you have any other advice for travellers, then let us know down in the comments and have an excellent time during Your Irish Adventure.
Like This Article? Pin it!