With only a weekend in Belfast you need to make sure you see all the best places the city has to offer. There's a HUGE amount of things to do here and your schedule will be packed with unique accommodation, fun activities, and great food.
Here's some tips on the best places to visit while you are in Belfast. Put these activities on your list and you will leave the city after having the best weekend imaginable.
Perfect Weekend In Belfast
Where to stay in Belfast
Finding good accommodation is so important when heading off on a weekend getaway. You want to stay somewhere comfortable, clean, and central. I have chosen our favourite two hotels which will ensure you have the best experience possible during your time in Belfast.
Europa Hotel
This hotel is located right in the heart of Belfast's city centre, it is the perfect place to stay and access all that Belfast has to offer. The hotel offers large rooms, dining and bar facilities and the staff are very helpful and friendly. Although on the more expensive side, it is the go-to hotel in Belfast and you won't regret staying in the lap of luxury! The location is brilliant and within walking distance to most shops, restaurants, and sights. To book, click here.
Duke's at Queens
Located in the Queens Quarter and within walking distance to the city centre, Dukes is a great hotel to lay your head on a quick trip to Belfast. The hotel boasts a fabulous bar and restaurant on site. A very affordable hotel with clean and spacious rooms. It is minutes away from the historic Queens University Lanyon building, why not walk through its historic grounds at twilight for some great photo opportunities! Click here to book.
Sightseeing activities in Belfast
If you only have 48 hours / a weekend in Belfast, make sure you visit all the best sights, as recommended by a local!
City Hall
Opening in 1906, City Hall is one of the most iconic buildings in Belfast right in the heart of the City Centre. There are free public tours available every day where experienced tour guides will tell you about the wonderful history of Belfast. If you're in Belfast for the weekend and the weather is nice, why not bring your own picnic and enjoy in the beautiful gardens of City Hall, a popular spot on sunny days.
Ulster Museum
In Belfast for the weekend and not familiar with any history of Ireland, the Ulster Museum is the place to visit. The museum holds precious artefacts, art and sculptures and it is the perfect place to learn all about the historical culture of Ireland and countries all over the globe. The best part about this attraction, it is admission is free all year round. The Ulster Museum is located inside Belfast's Botanic Gardens.
Botanic Gardens
Take a walk around the Botanic Gardens in Belfast, the perfect activity to unwind after a long day of sightseeing. Step back in time in the Palm House which was built during the Victorian era and is one of the oldest examples of cast iron glasshouses. The Botanic Gardens also house the Tropical Ravine which is newly reopened after a £3.8 million-pound refurbishment. If the weather in Belfast takes a turn this a great place to warm up in its tropical climate. These beautiful gardens are the perfect place to escape some of the hustle and bustle of the city.
Crumlin Road Gaol
Explore over 150 years of stories, secrets, and scenes at the former prison known as Crumlin Road Gaol. Tours are available several times a day. This is the perfect place to learn about significant events in Northern Ireland history and the active role played by the jail during the Troubles. A great place to visit if you are in Belfast for the weekend and want to know all about the city and it's past.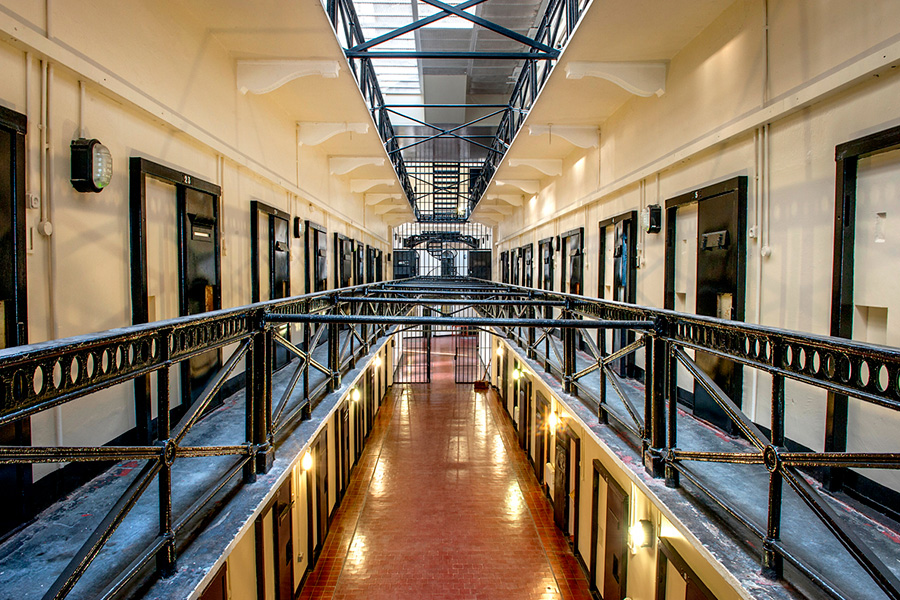 Belfast Castle
For those of you who are after a very active weekend, why not climb Cavehill mountain and witness the beautiful sights of Belfast from above. Belfast Castle is located at the foot of the mountain, so treat yourself to some lovely food at its restaurant after an impressive hike. The grounds and gardens are gorgeous, and it is also a very popular wedding venue. Although located just outside Belfast City Centre it is a must see.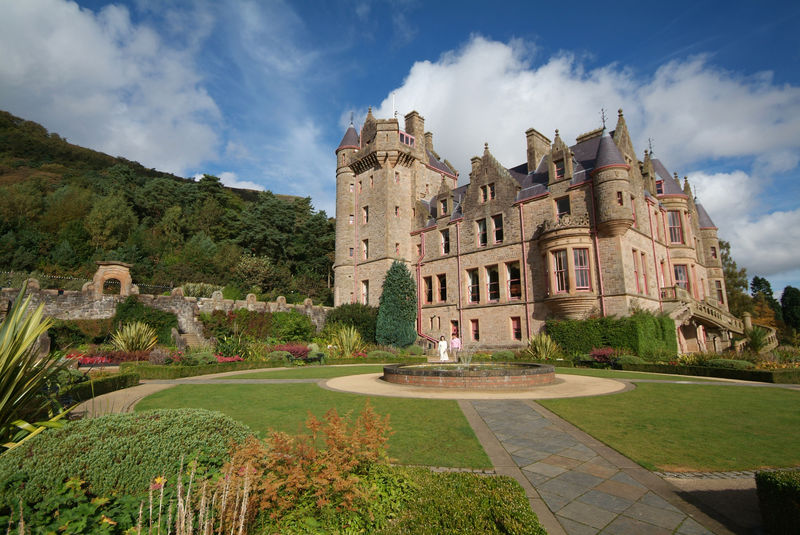 Titanic Quarter
Uncover the history of the Titanic in the city where it all started. See the original site where the world's most famous liner, the RMS Titanic was built and last sat on dry land. The Titanic Experience is a large-scale exhibition which extends over nine interactive galleries and provides visitors with a complete history of the Titanic from when it was built until it sank. It is very affordable with adult tickets costing only £10.
W5 Interactive Discovery Centre
If you are only in Belfast for the weekend and you have brought along your kids there is no better place to go than the W5, it is sure to be the highlight of their trip. There are over 150 interactive exhibits where children can climb, build, and learn. There is so much to do, and it will keep kids of all ages entertained for hours, perfect for rainy days which are quite frequent in Belfast. W5 is housed inside the SEE Arena, while you are there why not try out the bowling alley, arcade, or cinema. A fun-filled day is sure to be had with all these amazing facilities being available under the one roof.
Victoria Square
Honourable mention to Victoria Square shopping centre with its abundance of high street shops and higher-end retail. There are stores for every budget, just be careful in case you need a bigger suitcase! Victoria Square also has a bit of a hidden sight to see. If you're not afraid of heights you are in for a treat, climb the spiral staircase (or get the elevator) to the top of the Dome in Victoria Square! From here you can see all the sights of Belfast on a clear day including Stormont, Cave Hill, Crumlin Road Gaol and Titanic Belfast.
Where to eat for a weekend in Belfast
One of my favourite things about going away on a city break is sampling the local food. Dinner and drinks is always the best part of a trip for me, I have chosen my tops spots for eating out in Belfast.
French Village
An excellent lunch spot in Belfast which offers a range of daily specials and a great selection of sandwiches and paninis. During the good weather why not sit outside and enjoy your meal in the Belfast sunshine. The restaurant has a bring your own beer (BYOB) policy which is perfect for those visitors on a budget. A brilliant, affordable place to enjoy during a weekend in Belfast.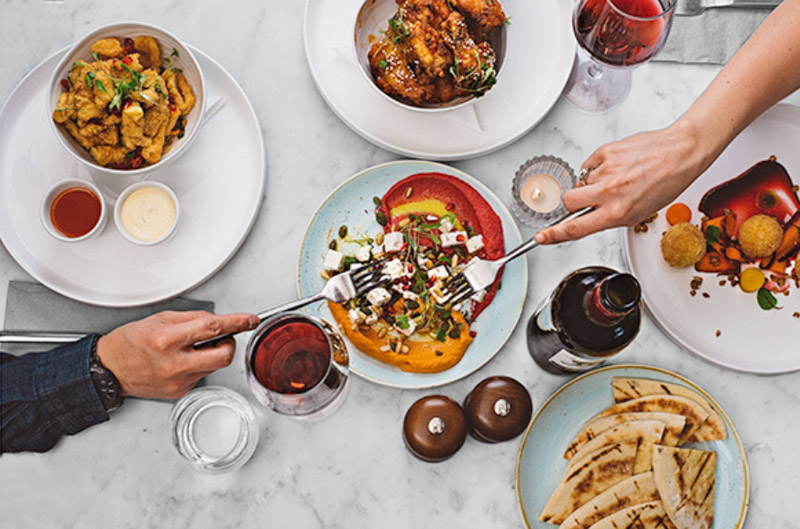 Maggie Mays
Not sure what you want to eat, don't worry because Maggie Mays has something to suit everyone. The large menu offers everything from an Ulster fry, to a salad or lasagne, try the milkshakes they are great! This is a very popular spot, it is very affordable, and the food is delicious. Definitely come to Maggie Mays if you are in Belfast for the weekend and want a meal that will prepare you for a full day of sightseeing.
General Merchants
This stylish yet relaxed spot is perfect for breakfast, lunch, or dinner. Serving nutrition, healthy, good food, so you can enjoy your meal guilt free. This restaurant is extremely popular, the food is delicious and there is an excellent choice of wines and beers. With two locations it is easily accessed from any part of the city.
Coppi
This Italian restaurant is amazing, and always top of my list when going out for a meal. The food is exquisite, the smoked chicken tortellini is a personal favourite of mine. The menu is very diverse not sticking solely to Italian dishes and there are several veggie and vegan-friendly options. Coppi is in the Cathedral quarter, it is the ideal spot to have dinner before sampling some drinks in the local bars around the area. If you are only in Belfast for two days I would definitely put Coppi on the itinerary.
The Chubby Cherub
Another Italian restaurant but the food is too good not to mention. The mussels, gnocchi and pizzas are amazing. The portions are large and tasty, plus you can't go too far wrong when presented with complimentary bread and dipping sauces. The restaurant is small and cosy, so I would advise booking a table in advance, but it is definitely worth it when only in Belfast for a short trip. Right in the city centre, The Chubby Cherub is within walking distance to most bars and shops.
AM:PM
The décor of this bohemian style restaurant is exquisite. The diverse menu offers a range of options to suit everyone including vegetarians and vegans. I would recommend the Bohemian Burger, my go to every time I visit. AM:PM is a unique, quirky little spot right in the city centre with amazing cocktails. This would be the perfect date night spot in Belfast, and a wonderful choice when only in the city for the weekend.
Want to sample the local nightlife in Belfast, check out the best bars to visit when in the city
AUTHOR BIO
Eimhear McGurk is freelance journalist from Omagh, Co Tyrone, currently studying for an MA in Journalism at Ulster University.
Like This Article? Pin it!