Summer is the perfect time to visit Northern Ireland as there are a lot of Belfast festivals and events to keep you entertained on those warm summer evenings.
If you are travelling to Belfast this summer and need some inspiration for fun-filled events over summer, we have a list that will surely get you out of the house!
Also, if you don't have the budget for some of these festivals, be sure to check out our fun-filled list of Free Things To Do In Belfast.
Top Belfast Festivals and Events For You This Summer
Belfast Blues Festival
29th June- 2nd July
Whether you are into blues music or not, this genre will be sweeping Belfast bars the entire weekend in a festival of blues music. It's the best of both, as you can visit some of the cities top bars whilst enjoying the smooth blues. The festival kicks off with 'The Stonecold Hobos' on Friday afternoon at Kelly's Cellars. There are a large range of bands playing at multiple bars across Belfast during the long weekend. The last event is a farewell party at The Hunting Lodge in West Belfast with Canadian group 'The Johnny Max band' due to play. The weekend also features multiple 'Blues on The Boat' events all boarding at Donegall Quay. For a full list of events over the weekend, out can check out their website
here.
Dalriada Festival
A weekend packed full of variety at Glenarm Castle. The event features artists such as Hermitage Green, X-factors Matt Cardle, Gareth Dunlop, General Fiasco and many more! There is the option to camp during the festival so why not grab your tent or caravan and make a full weekend of it! It is an event suitable for everyone in the family with a funfair, zip line, mobile shopping mall, beer garden, music yard, and food stalls, to name but a few. To top it off, the festival also brings competitiveness as they hold wife carrying, fitness racing, and pipe band championships. For more information and how to get tickets click
here.
Belfast Pride Festival
Belfast pride offers over 100 events

in 10 days

with the main parade taking place on

Saturday 4th August

. The parade leaves Custom House Square at

1.00pm

with the crowds gathering from

11.30am

to build up the spirits of the crowd. Belfast Pride is one of the cities biggest events which is full of colour and good atmosphere as the people of Belfast come together to support the LGBT community. If you are thinking of joining in or just coming to support this is the route to follow – Custom House Square > High Street > Bridge Street > Waring Street > Donegall Street > Royal Avenue > Donegall Place > Donegall Square East > May Street > Victoria Street > Custom House Square.
For more information check out their website.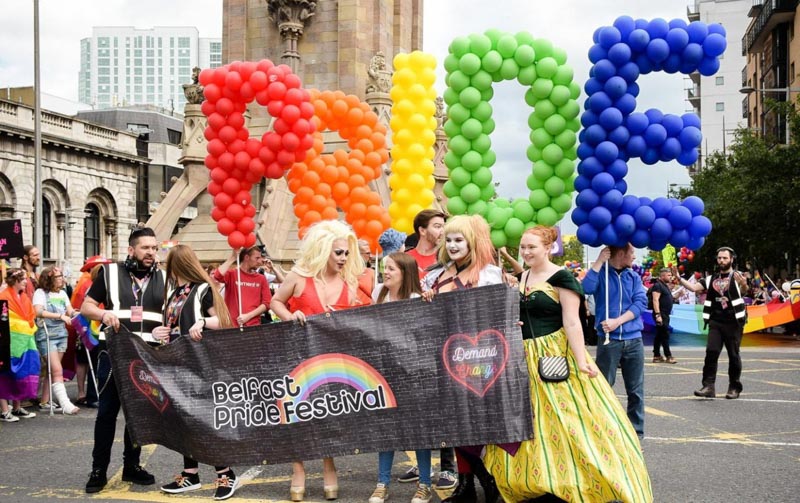 Summer Cinema at City Hall
Ever wanted to grab a blanket, sit outside on the grass and binge watch some great films? Well here is your answer! Belfast City Hall is working with Belfast One to offer a free open-air cinema over two nights during the summer. There will also be props from the films and cosplay! Why not explore the city, grab dinner in the town then head over to the open-air cinema for some relaxation. Throughout Saturday they will be showing – Disney's Up, The Goonies, Grease, and latest hit The Greatest Showman. On Sunday, again they will start off with a well-loved Disney film – Toy Story, then Back to the Future, Ghostbusters and Mamma Mia!
Feile An Phobail Festival
The Festival of the people! The Feile Festival runs for just over a week but the main events are happening on

Saturday 11th August

. It's a fun filled day starting with a parade and ending with Olly Murs playing in Falls Park. The carnival parade stars at 11:30 am in Dunville Park and heads towards the Falls Park. It is ranked as one of the most colourful and inclusive parades in Ireland. Children and adults alike dress up in weird and wonderful costumes and walk with music bands, street artists and circus performers. Upon arriving at Falls Park a party will be held from

1 pm – 3:30 pm

along with music, party games, kite flying, archery and more. Finally to end a jam-packed day Olly Murs will be taking to the stage to dazzle the crowd. So if you are looking for a colourful, musical, fun day out, then the Feile Festival is for you.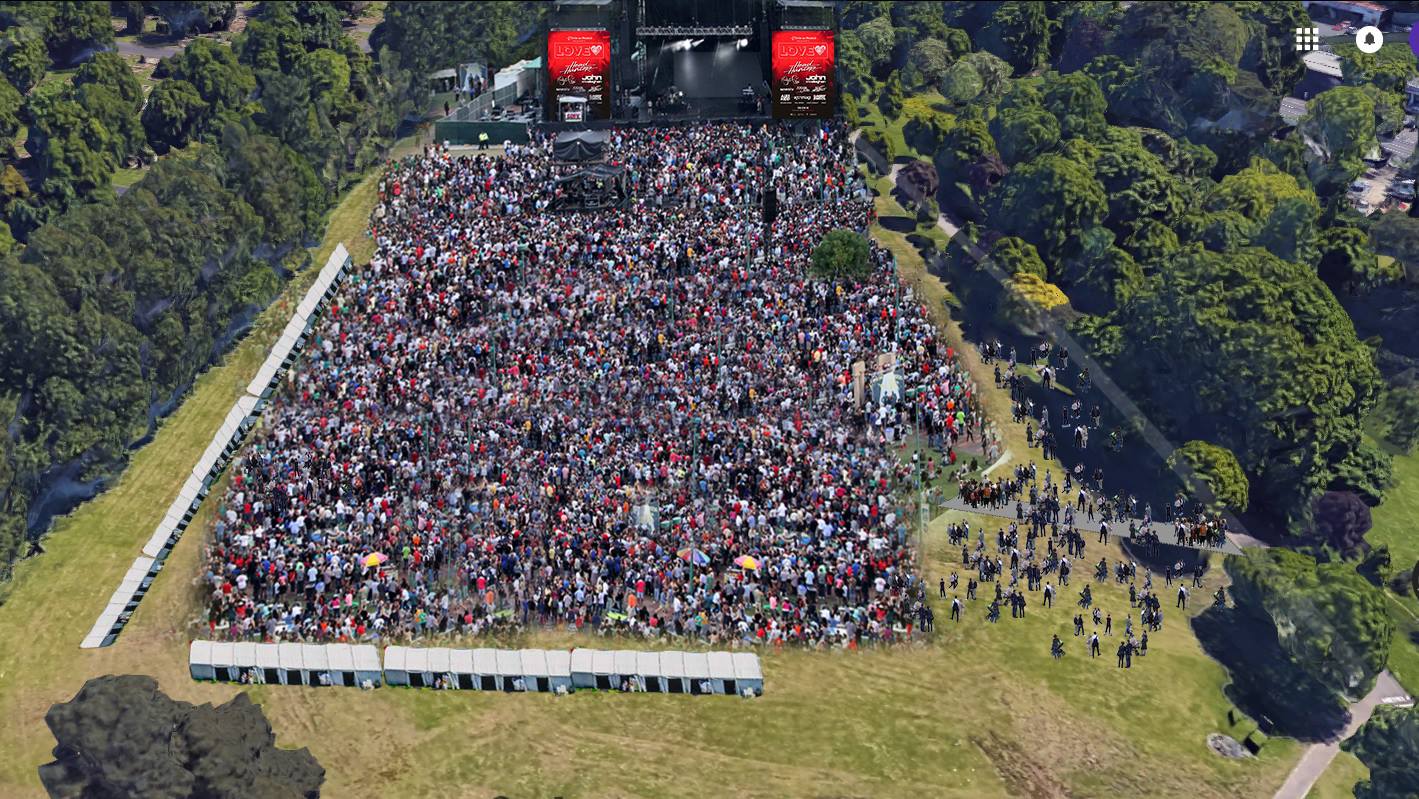 Belfast Vital
25th August
The biggest music event of the summer! Martin Garrix will be headlining this year's T-Vital at Boucher Playing Fields, along with special guests Zara Larsson, Steve Angelo and Loop. The summer event is a huge hit every year with tickets selling out fast! Tickets can be found
here.
Sunflower Fest
27th – 29th July
A jam-packed 3-day music festival located on Tubby's Farm in Hillsborough. What makes this event unique is the 8 different music stages and a large list of local artists performing. New this year, Sunflower Fest has now added in glamping! If you are tired of your tent or your camper van, you can book to glamp on their website to stay in a Silk Road Tent. Along with music sets, they also offer – comedy and poetry, a silent disco, outdoor cinema, a kids zone, a street-food village and more! Just an extremely small taster of what to expect, some of the artists hitting the main stage are – The Sugarhill Gang and Melle Mel & Scorpio, Utah Saints, We Were Promised Jetpacks, Courtesans and so much more! Check out the
web page
for the full line up.
This article was written by Lauren Wilson.
Like This Article? Pin it!