Newcastle is a small seaside town at the foot of the Mourne Mountains in County Down. One of the nicest seaside towns in Northern Ireland, it is known for its bustling streets and beautiful scenic views. The town is the perfect place to visit if you're looking for adventure as there is plenty of activities on offer. Whether you're looking a weekend away or even just a day trip, you'll be sure to find plenty to do. Here are my suggestions on things to do in Newcastle, great reasons to visit this summer!
Planning a trip to Belfast? This post about great weekend activities should help.
Unique Things To Do in Newcastle 
Hike the Mourne Mountains
This impressive mountain range includes the highest mountains in Northern Ireland. Although you don't have to travel to the top to enjoy the stunning scenery and spectacular coastal views, it is in my opinion worth taking the time to climb Slieve Donard.
This mountain provides a variety of incredible sights from Belfast Lough to the Isle of Man. Standing at 2,790 feet, the Slieve Donard is the north's highest summit, it is a great hike and you'll feel a real sense of accomplishment once you've reached the top! Hiking to the summit is one of the most unique things to do in Newcastle and a great day out!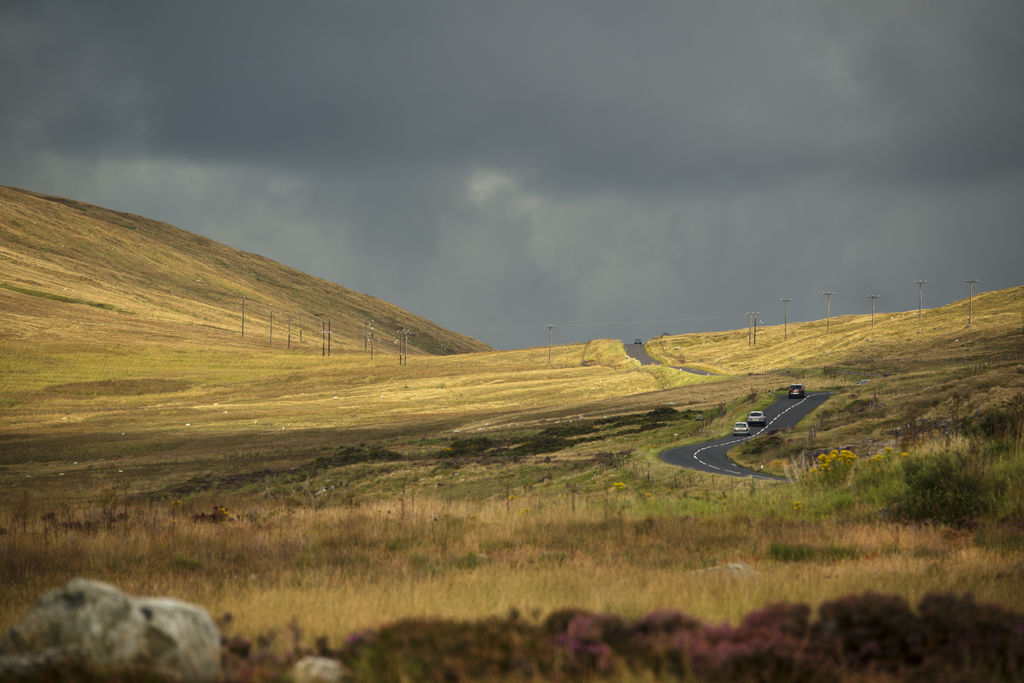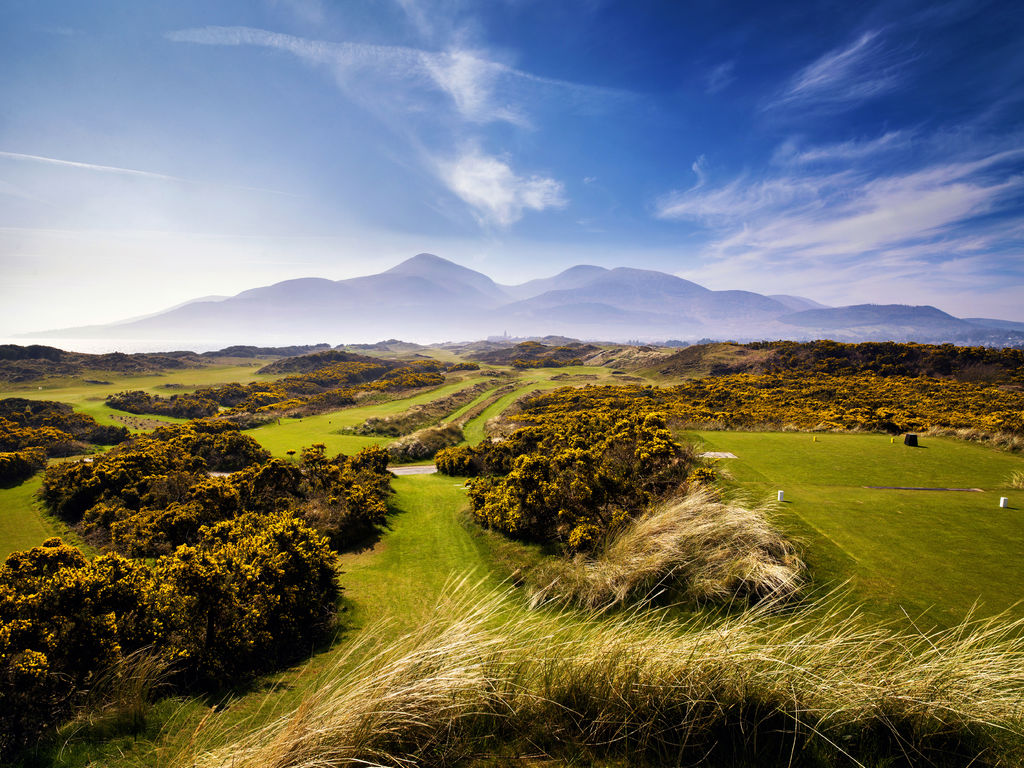 Visit Murlough Beach
Situated about 5km from Newcastle, it is essential to visit Murlough Beach during your trip. There is a number of activities to do here such as surfing or having a picnic, but my favourite thing to do is simply walk around it and embrace the natural beauty. In the summer months, especially when the weather is good, the beach will be filled with visitors. If you take a trip during the winter however you will find it's much quieter, making it the perfect place to relax and free your mind.
Murlough Beach Cottage Café can be found at the northern end of the reserves car park. It's the ideal place to have a light meal and hot drink after a walk around the picturesque beach. It's worth a visit for their coffee alone. The café offers a homely vibe and although the menu is limited the traybakes make a perfect pairing with a cuppa. Keep in mind that the café only opens on weekends during the winter so if you take a trip on a weekday bring a spot of lunch with you!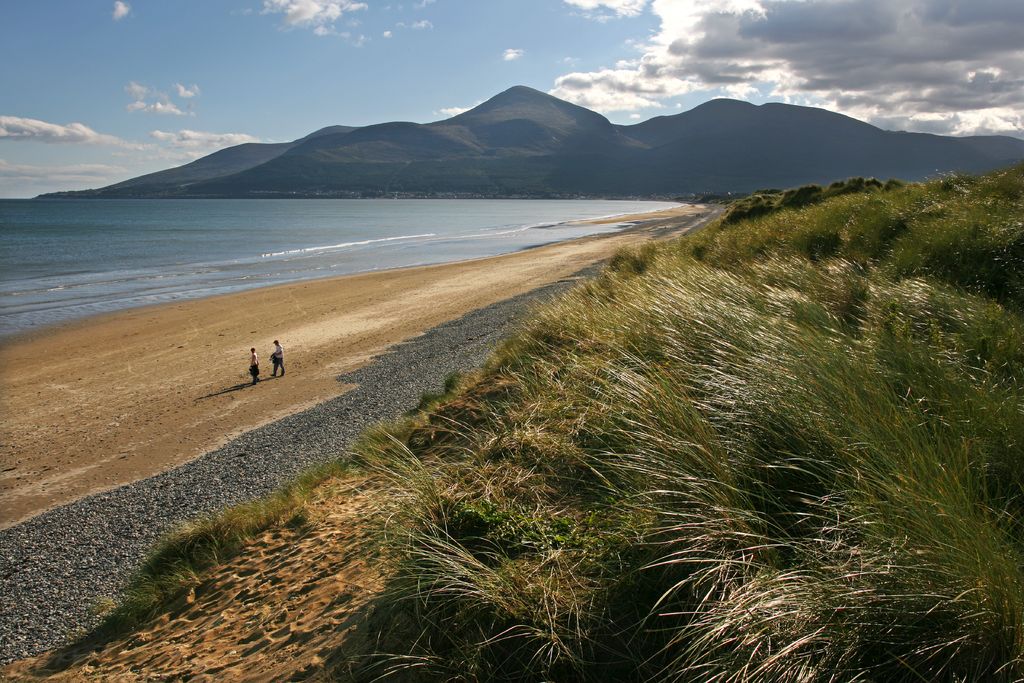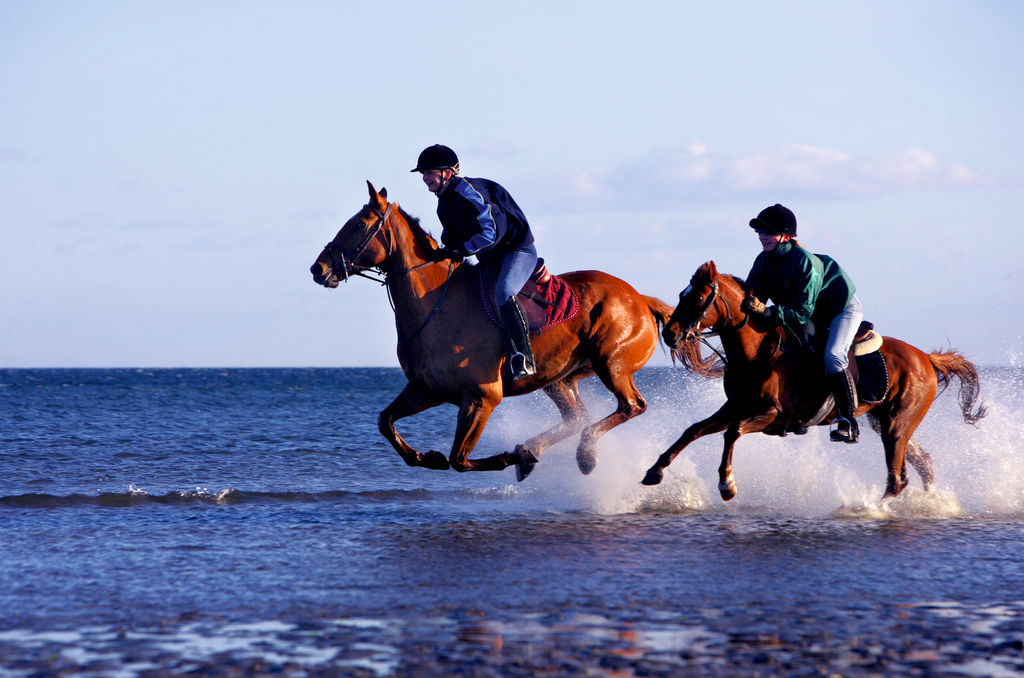 Kent Amusements
Kent Amusements was founded over 60 years ago and is one of the biggest amusements in the country. With over 150 machines it remains a hotspot for visitors eager to play the 2p pushers or build up tickets to use at the prize desk. It is the go-to place for both kids and big kids with plenty to do for all. It's easy to lose track of time and reality when at Kent Amusements but you're guaranteed to love it!
Dundrum Castle
There's no arguing that Dundrum castle is worth a visit, even though all that remains is the ruins. Built at the start of the 13th century its easy to imagine how magnificent it could have been. Admission is free and there's an information booth, so you can go and find out a little bit of the history of the castle. Bring some snacks, sit at one of the picnic tables and enjoy the beauty of the fields that surround it.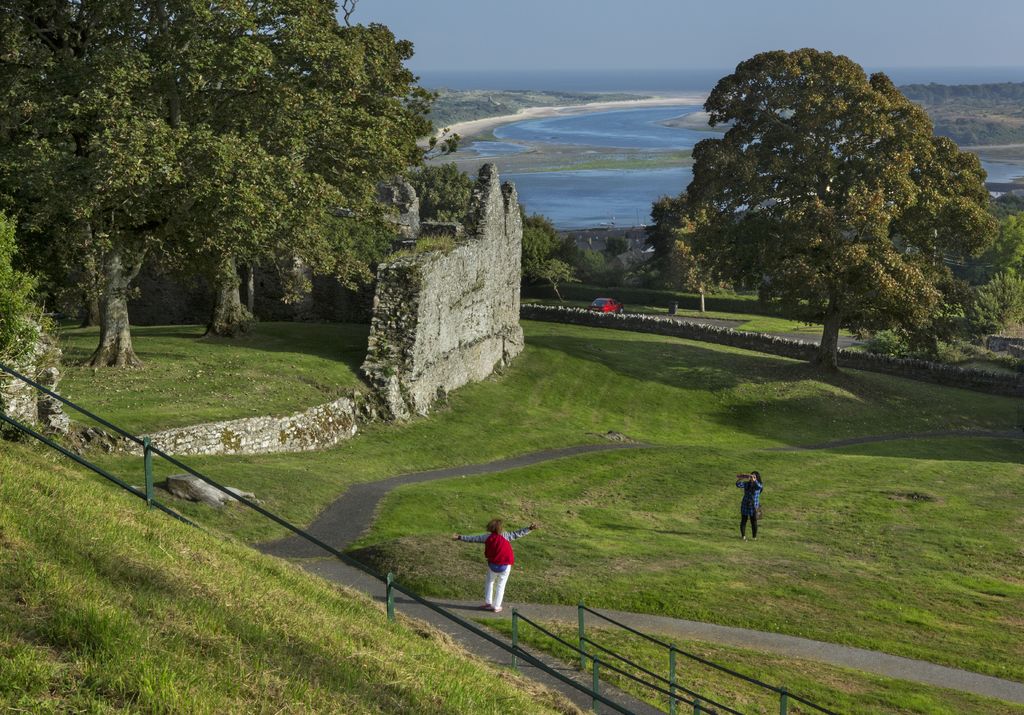 After your trip to Dundrum Castle why not visit the Bucks Head? This cosy little Inn is the perfect place to stop off for a coffee and bite to eat after a busy day. Staff at the Bucks Head are polite and the service is great, its so good that even the famous Ed Sheeran has stopped by. The menu offers a variety of meals made with local produce. If you like seafood I recommend the Chowder, it's magnificent. For those with a sweet tooth, try any one of their delicious desserts – you won't be disappointed. If you can, sit in a booth by the fire and enjoy a glass of wine for that perfect dining experience.
Cafes and Restaurants in Newcastle
Indulge in a sweet treat at Nugelato
This popular ice cream boutique has proven to be a favourite amongst locals and tourists. It offers a vast range of desserts including the mouth-watering, food coma inducing 'nuggy pots'. These little pots of heaven are good enough to have people queuing out the door for one! But I promise the wait is worth it. Grab one and take a walk along Newcastle beach, it's a great way to unwind after a fun-filled day.
Have a meal and a pint in Quinn's
Here are three reasons why you should pop into Quinn's Bar – the staff are friendly; the food is delicious, and the alcohol is reasonably priced. If you're staying in Newcastle for a few days, then I recommend an evening at Quinn's. If you are just there for the day then pop in and end your trip with a bite to eat and a cold drink.
Italian at Villa Vinci
If you enjoy Italian food as much as I do, then you will love Villa Vinci. If you're a fan of seafood I recommend indulging in their steamed garlic mussels before ordering the wonderfully creamy carbonara. Fancy something different? The menu offers a range of options, you'll not struggle to find something.
Where to stay in Newcastle
Burrendale Hotel and Country Club
The Burrendale is one of the best hotels to stay at in Northern Ireland for a variety of reasons. Situated just outside of Newcastle town, the hotel is close to the Mourne's scenic route, giving you a gorgeous view of the mountains from certain rooms. As it's a four-star hotel you would expect it to be pricey, however they constantly have deals on offering you a reasonably priced stay. Their spa is a great place to relax after an activity fuelled day. Soak in the hot tub or go for a swim in the pool before you get ready for a delicious evening meal followed by live entertainment. I've stayed here a number of times never having had a bad experience and I don't doubt I'll be back again!
Have you visited this beautiful town?? If there are some unique things to do in Newcastle that we've missed, please leave a comment and we can update our post!
Like This Article? Pin it!