August is the perfect month to visit Ireland as there are loads of things going on in our beautiful country. There are also really quirky festivals and events in August that definitely are worth checking out.
August is especially good to visit if you are a music fan as there are loads of popular music festivals around the country.
Festivals In Ireland In August
All Together Now – Waterford
3rd – 5th August
This festival is taking place for the first time in 2018 and promises to begin with a bang. Located on the glorious grounds of Curraghmore Estate in Waterford, this is a festival that has a lot to offer.
The three-day camping festival is described on their website as 'a festival for like-minded people, music lovers, passionate performers, families, artists, musicians, creators, rebels, and refugees of a changing festival landscape.'
They also have a whole host of talented musicians appearing in 2018, including Fleet Foxes, Underworld, Roisin Murphy, First Aid Kit, Villagers, Mogwai and much much more! Get tickets here.
Castlepalooza – Offally
3rd – 5th August
Living in Ireland certainly has its perks. One such perk is the ability to have a festival in a castle… Yes, you heard us correctly! Castlepalooza takes place in front of the beautiful Charleville Castle in Tullamore and if you have the right tickets, you can spend your day in and around the castle where there will be art and film exhibitions; workshops and some surprise performances.
There's a huge line up as well which will give you a great chance to see how varied and interesting Irish music is. Click here for the full line-up and tickets.
You can get tickets here.
Indiependence Festival – Cork
3rd – 5th August
Indiependence is a festival celebrating all things Indie and has grown from strength from strength since its launch. Based down in Mitchelstown, Cork, this is a really beautiful festival that will guarantee huge crowds. This year will see Primal Scream, Jake Bugg, Kate Nash, The Blizzards, Ham Sandwich, King Kong Company and loads of other top-notch bands. You can get tickets directly from their website.
Beatyard – Dublin
4th – 5th August
Beatyard is a fantastic festival which is taking place in one of Dublin's most beautiful seaside towns, Dun Laoghaire. The festival is going into its fourth year and is taking place right out on the edge of the sea. is a festival which places a huge emphasis on delicious food and top quality music. There will also be a huge number of themed bars such as rum bars, gin bars, and a whole lot more!
As well as that there will be some huge names in music including The Jacksons, The Wailers and loads of other great artists. Click here for more.
Dublin Horse Show
8th – 12th August
The Dublin Horse Show is one of the biggest equine events of the year and annually attracts over 100,000 people to the event which takes place in the RDS in Dublin.
For fans of horse-riding and all things horse related then this is the place to be. There will also be a range of shopping, music and entertainment to keep you happy if the horse riding isn't exactly your thing. Click here for more information and here for tickets.
Fleadh Cheoil Na Eireann – Louth
12th – 19th August
The Fleadh Cheoil is the biggest Irish music and dance festival in Ireland. Every year thousands of people gather to celebrate the very best of Irish music and dancing. It's actually a competition which is split into a number of categories which can be won each year.
The 2017 festival lasted for nine days and was attended by over 450,000 people and 2018 promises to be even bigger! It will take place in Drogheda this year which is an Irish town filled with history and culture right in the heart of the Boyne Valley. Click here to find out more.
Another Love Story – Meath
17th – 19th August
Another Love Story is a wonderfully quaint festival taking place in Meath. This festival is described perfectly on their website:
"Another Love Story is a bespoke weekender of music, art, whimsy & fun, nestled in the glorious surrounds of Killyon Manor and brought to you by Homebeat & Happenings."
The Ballroom acts as the main stage and there will be loads of music to keep you entertained. They also have some lovely boutique camping options as well if you want to sleep out under the stars in style!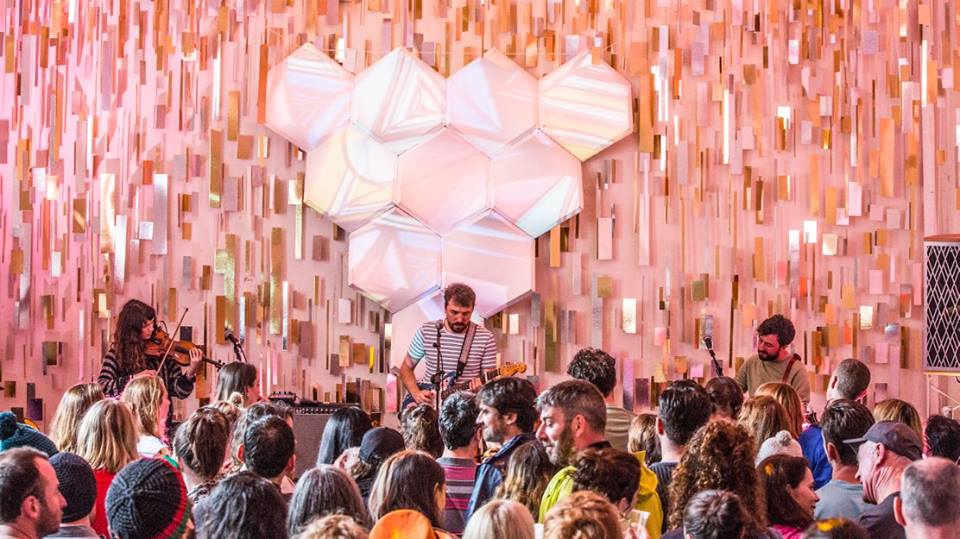 The Lights Fest – Dublin
18th August
If you're staying in Dublin and want to check out a festival then worry not! The Lights Fest is the place to be! Each person will get their own personalised lantern and then once nighttime rolls in everyone will let them off at the same time and watch them rise up into the sky together.
As well as this beautiful spectacle, there will be excellent food options, live music and dancing… What more could you want!? Click here for more.
Heritage Week
18rd – 26th August
Heritage Week takes place at the end of August each year sees hundreds of community organisations around Ireland banding together to create events celebrating nature, wildlife, folklore and heritage around Ireland. Click
here
to find out what will be on.
Belfast Vital – Belfast
23rd – 26th August
The biggest music event of the summer! Martin Garrix will be headlining this year's T-Vital at Boucher Playing Fields, along with special guests Zara Larsson, Steve Angelo and Loop. This
Belfast
event is a huge hit every year with tickets selling out fast! Tickets can be found
here.
It's one of the
top things to do in Belfast
.
That's our list! if you can think of any more please let us know in the comments!
Like This Article? Pin it!