There are tons of fun things to do in Ireland, no matter what type of traveller you are. There's everything from outdoor adventures like hiking and cliff walking to indoor experiences like learning about Jameson and Guinness, Ireland's best beverages.
The attractions in Ireland are truly endless, so this is the perfect guide when planning your next trip to the Emerald Isle. Some of the best activities in Ireland may even be ones that you haven't thought of, like number 28 on this list!
I was lucky enough to study abroad in Dublin, Ireland, for 5 months, and it was the absolute best experience of my life.
During my time abroad, I was able to do so many things in Ireland, and I can't help but recommend them to others who are also travelling to this beautiful country.
Ireland is, without a doubt, one of the top countries to visit in Europe. Here are the 30 best things to do in Ireland.
1. Go Hiking
Hiking is one of the most popular things to do in Ireland, but it truly shouldn't be overlooked, especially if you're a newbie hiker.
Ireland is one of the best places to explore by foot, and with countless trails for all levels in every county of the country, there is no excuse as to why you shouldn't go hiking at least once.
A lot of the scenery in Ireland doesn't even look real. It truly is magical. Pack a picnic, lace up your hiking boots and explore some of Ireland's best-kept secrets while hiking around the country.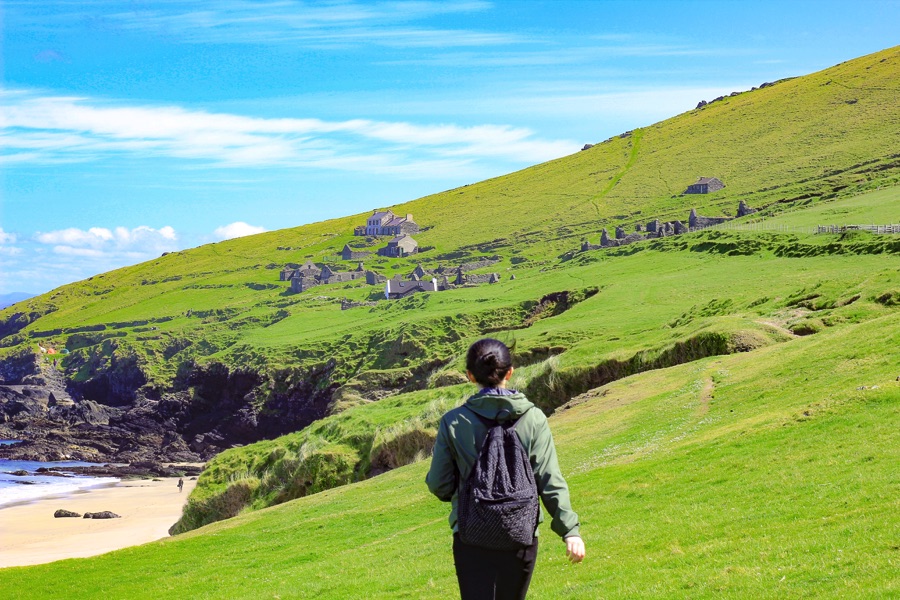 Best Places to Hike in Ireland
Ireland is filled with great places to hike. Here are a few of the best spots to hike in the country:
1. The Twelve Bens, Co. Galway: This mountain trail is perfect for hikers interested in a long trek with stunning scenery. Check out this list of the best hikes in Galway for some more inspiration.
2. Slieve Foye Loop, Co. Louth: If you're travelling with younger kids, this 3-hour trail is an absolute must-do.
3. Croagh Patrick, Co. Mayo: This is one of the most famous mountains in all of Ireland and offers one of the most rewarding views at the top.
☞ SEE ALSO: 15 Best Hikes in Ireland – a Local's Guide
2. Do Some Golfing
Though you may not initially think so, Ireland is one of the most beautiful and scenic spots in the world to go golfing.
There are numerous golf courses here, and they are all over the country, so this is an activity you can partake in, no matter where you'll be spending the majority of your holiday.
Some of the best golf courses in Ireland are located right along the coast. The country is also home to many amazing golf resorts, so there truly is no shortage of spots to go golfing here.
Best Places to Golf in Ireland
Here are the best spots for golf in the country.
1. Royal Portrush Golf Club: Golf at the very location that the 2019 Open Championship was held!
2. Holywood Golf Course: Just north of Belfast, this golf course even has its own clubhouse for drinks.
3. Ballybunion Golf Course: Play amongst the amazing dunes while looking out at the ocean at this course.
☞ SEE ALSO: 10 Best Golf Courses in Ireland
3. Plan a Road Trip
If you have the ability to rent a car during your trip to Ireland, you truly won't regret going on a road trip!
Ireland has the perfect landscape for this, and there are so many small towns throughout the country that are often overlooked that you'll be able to experience along your trip.
There are many great road trips in Ireland, and most of them go right along the beautiful coast.
The coast is one of Ireland's most defining features, and it actually differs on the east and west sides of the country. Luckily, many great road trip itineraries are available online for Ireland, so a lot of the hard work is done for you!
Best Road Trips in Ireland
Here are the top road trip routes in Ireland that you won't want to miss.
1. Ring of Kerry: Experience one of Ireland's most beautiful spots by visiting cities like Killarney and Portmagee. See our perfect Ring of Kerry Roadtrip.
2. Wild Atlantic Way: This 2,500 km route is the longest coastal drive that you can do in the entire world. See our perfect Wild Atlantic Way route.
3. Dingle Peninsula: See some of the best coastal views and the beautiful Inch Beach (which is a lot longer than an inch) on this coastal route.
4. Drink at The Pubs
When visiting Ireland, it's a well-known fact that you have to grab a pint at a pub during your trip. The pub culture all over the country is alive and well. Pubs are the best place to listen to live music, mingle with the locals, and drink Guinness.
However, there are so many pubs in Ireland that it can be hard to decide which ones are actually worth visiting.
A good rule of thumb is trying to drink at ones that aren't in the touristic part of the area you're visiting. Don't be scared to get away from downtown; this is normally where you'll find the best pubs in the area!
Best Pubs in Ireland
Ireland is filled with pubs, but here are the ones you won't want to miss.
1. Top of Coom: Grab a pint at the highest pub in Ireland, located 1,045 feet above sea level.
2. The Brazen Head: This pub was first opened in 1198 and is one of the oldest pubs in Ireland, located in Dublin.
3. Power's Thatch: What better place is there to grab a pint near Galway than in a pub with an iconic thatched roof?
4. Sean's Bar: This is officially the oldest pub in Ireland, dating back to 900 A.D. Find it in Athlone.
☞ SEE ALSO: Best Pubs in Galway and the Best Pubs in Dublin
5. Visit The Beaches
Ireland offers rugged coastlines that are home to beautiful beaches that you won't want to miss out on.
Because Ireland is an island, there are actually great beaches to visit all over the country, making the beaches one of the best attractions in Ireland. No matter where your trip takes you, you'll surely have one within a close distance from you.
Though you might traditionally think that beaches are best for swimming, many locals will visit Irish beaches to go surfing. Other outdoor adventure sports, like kayaking, canoeing, and paddleboarding, are also popular activities at the local beaches.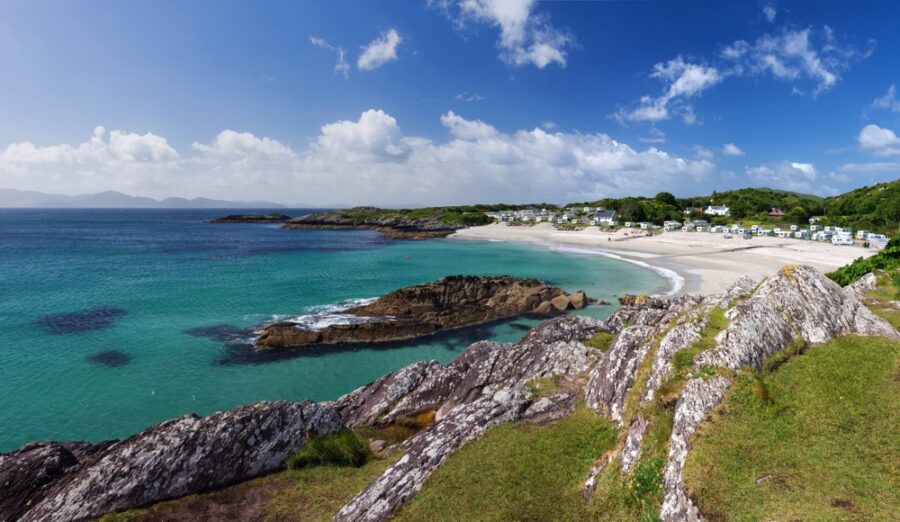 Best Beaches in Ireland
Here are a few of the best beaches to visit in the whole country.
1. Inch Beach: This beautiful beach is located on the Dingle Peninsula and is the best spot for surfing in the whole country.
2. Rosses Point Beach: Get the best views of the Darty Mountains and Sligo Bay from this tranquil spot.
3. Killiney Strand: Take a Dublin city break by visiting this gorgeous beach with trails along the water.
4. Keen Beach: Try your hand at snorkelling in the clearest waters along the coast of Ireland at Keen Beach.
☞ SEE ALSO: The Best Beaches Near Dublin
6. See a Castle (one of the best things to do in Ireland!)
There's no better place to see castles than in Ireland because of how historic the country is. Whether you're looking for an old, haunted castle to explore or even just a beautiful one in a scenic area, Ireland has got you covered.
The castles in Ireland are unlike any others because many of what is left of the old castles are actually ruins now. However, there are still a few spots throughout the country where you can find castles that are still standing and look like they did back when they were built.
Best Castles in Ireland
Here are the most iconic castles in Ireland to visit.
1. Blarney Castle: You can't visit Ireland without seeing the very castle where the Blarney Stone is!
2. Malahide Castle: This is one of the oldest castles in the country that is still standing today.
3. Leamaneh Castle: Visit one of the most haunted castles in the country, and you might even see the ghost of the Red Lady.
4. Rock of Cashel: As one of the most-visited castles in the country, the Rock of Cashel is an absolute must-see.
5. Kilkenny Castle: This scenic 12th-century castle has been restored multiple times throughout the years to keep it in tip-top shape.
☞ SEE ALSO: 10 Best Castles in Dublin, Ireland
7. Explore Northern Ireland
Though Northern Ireland is a region all of its own, it's straightforward to take a trip and spend some of your Irish holiday there!
Northern Ireland is filled with amazing outdoor sites, and there are many legends that you'll surely want to hear and learn more about. Don't miss the things to do in Belfast, the city of Derry, and the great golfing in Northern Ireland.
One thing to keep in mind when visiting Northern Ireland is that it's truly best explored by car if you plan on visiting more of the outdoor sites. On the other hand, the cities can easily be explored using Ireland's DART system and the local buses.
Best Spots to Explore in Northern Ireland
Below are a few of the must-see spots in Northern Ireland.
1. Giant's Causeway: See impressive stonework right along the coast and learn about Finn McCool at this must-see spot.
2. Belfast: Visit the largest city in Ireland and learn about its literary history with C.S. Lewis.
3. Derry: This is one of the most iconic spots to celebrate Halloween in the whole country.
4. Carrick-a-rede Rope Bridge: Walk across an old fisherman's bridge 30 meters above the ocean and rocks below.
8. Attend a Festival
Ireland hosts some of the most interesting festivals that you can attend in the whole world. From traditional (yet touristic) St. Patrick's Day festivals held throughout the country to quaint literary festivals, you're sure to find one that piques your interest.
The great thing about festivals in Ireland is that no matter what time of year you visit, there will be a festival happening somewhere in the country.
If you plan on visiting one of them, be sure to purchase your tickets well in advance and consider purchasing a ticket for the full festival week/weekend instead of by the day to save money!
Best Festivals in Ireland
Here are a few of the best festivals to attend in Ireland.
1. St. Patrick's Day Festival: It's worth visiting Ireland for a St. Patrick's Day Festival at least once!
2. Fleadh Cheoil na hEireann: Learn all about Ireland's traditional national folk music at this festival.
3. Lisdoonvarna Matchmaking Festival: At this quirky festival, you could find your very own partner for life!
4. Rose of Tralee: Watch this iconic beauty pageant as Irish colleens fight to be named the next Rose of Tralee.
9. Try The Food
One of the best perks of travelling (no matter your destination) is immersing yourself in the culture and trying some of the local cuisines. Luckily, Ireland has some of the best and most interesting dishes that you could try when visiting!
While a lot of the counties have their own traditional foods, the country is well-known for its own foods too. If you're interested in trying some local Irish dishes, be sure to stop by the big markets (such as the English Market in Co. Cork) or at local pub restaurants.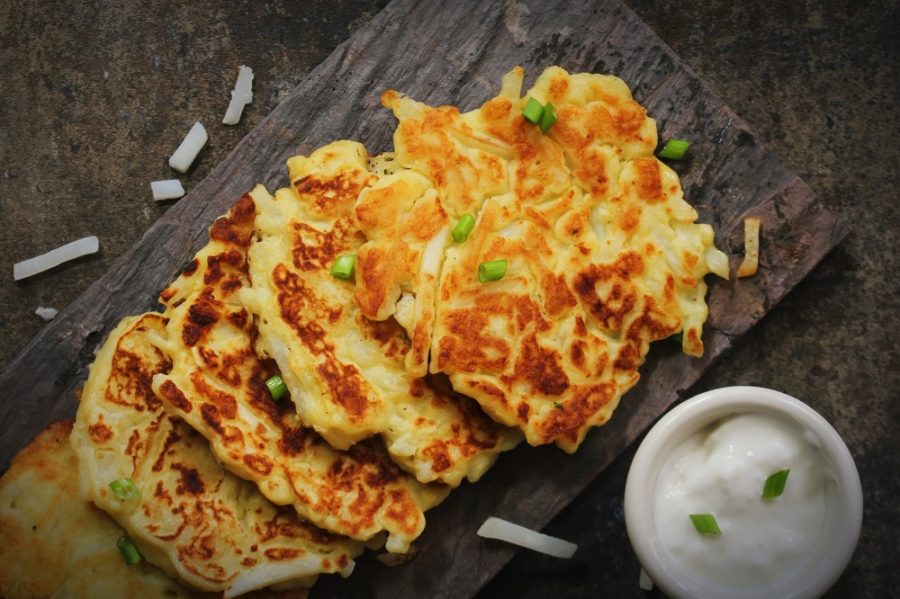 Best Foods to Try in Ireland
Though there are tons of traditional foods, here are the ones you won't want to miss in Ireland.
1. Irish stew: This delicious stew will warm you up after a long, cold day. Try a Guinness stew for a treat!
2. Boxty: Boxty is a traditional Irish food that is similar to pancakes.
3. Black and white pudding: Both of these puddings are made with meet and are traditionally served at breakfast.
4. Soda bread: This thick and heavy bread is often served with dinner and is sometimes even made with Guinness.
☞ SEE ALSO: What to Eat in Ireland – 10 Tasty Dishes
10. Visit the Aran Islands
Because Ireland is an island, there are tons of other smaller islands to explore and visit right off the coast. Many of the islands are fairly affordable to get to by ferry if you visit the right ports along the coast.
The Aran Islands, in particular, are located right off the coast of Galway and are filled with ancient and historical sites that are worth visiting and exploring. Three islands, in particular, make up the Aran Islands, and you'll need at least a day to explore them properly, if not longer.
Aran Islands to Visit in Ireland
Here are the three Aran Islands!
1. Inishmore: This is the largest and most-visited of the islands.
2. Inishmaan: Visit this island for a less-touristy and more authentic Irish experience.
3. Inisheer: This is arguably the least-visited island but tourists but is still worth visiting.
11. National Parks
There are a few great national parks throughout Ireland, and they are home to some of the best hiking and walking trails, bike trails, and viewpoints. No matter your age, you're sure to have a blast in a national park in Ireland.
It's easiest to get to the national parks by car, but if you are spending time in a major city, you might be able to take a bus or a train to the foot of one of the parks. When visiting the park, plan on spending at least half a day or longer! You truly won't want to leave once you visit one.
Best National Parks in Ireland
Here are a few of the must-visit national parks in Ireland.
1. Killarney National Park: This park is in Western Ireland and even encapsulates Killarney's beautiful city.
2. Wicklow Mountains National Park: The only park in Eastern Ireland, Wicklow Mountains National Park, is a short ride away from Dublin.
3. Glenveagh National Park: Glenveagh is the northernmost national park in Ireland and is known for its gorgeous peatlands and hills.
4. Connemara National Park: Explore over 2,950 hectares of land in this gorgeous park only a short ways away from Galway!
12. See a Sporting Event
The Irish absolutely love sports, and attending a sporting event is arguably one of the best ways to get immersed in the Irish culture. There are many different sports in Ireland, with hurling or camogie being the most popular and historical out of all of them.
Luckily, each county has its own sports team, so you'll easily be able to see a game no matter where in the country you are. If you're visiting near a university like University College Dublin or NUI Galway, you might even be able to visit there to see a game for free or a lot cheaper.
Best Sports to Watch in Ireland
Below are a few of the best sports to see in Ireland!
1. Hurling/Camogie: This traditional Irish game is arguably a mashup of rugby, football, lacrosse, and soccer!
2. Rugby: Watch the traditional game of Rugby, which is a popular sport among the locals.
3. Football/soccer: Football is a super popular sport all over Europe, and there's no better spot to watch than in Ireland.
13. Whale Watching
Though you may not initially think of whale watching in Ireland, its island status makes it a great spot to see some whales! Of course, the best way to see a whale is by boat, so consider going on a boat tour of some sort off of one of Ireland's coasts to have the best chance of seeing a whale.
Whale watching is a fun activity, whether you're a solo traveller, travelling with a family, or even as a couple. Like many other fun activities in Ireland, be sure to purchase your tickets well in advance to make sure that you can attend this fun event.
Best Spots to Go Whale Watching in Ireland
Here are a few of the best locations in Ireland to try whale watching!
1. Cork City: Cork is arguably the best spot in the whole country to go whale watching.
2. Garranekinnefeake: Located in Co. Cork, the southern location of this town, makes it a great spot to site some whales.
3. Westport: This great town in Co. Mayo has a few boat agencies that will help you see whales during your trip to Ireland.
14. Museum Hopping
Because Ireland is so historic, it's filled with tons of amazing museums that are worth seeing. As of 2016, there were 230 museums total in the entire country, and that number has most likely only grown since then.
There's truly a museum in Ireland, no matter your interests. From exploring the history of the Titanic to learning more about leprechauns or even Guinness, there's a museum in Ireland just for you. Some museums in Ireland even have free admittance days throughout the year!
Best Museums to Visit in Ireland
Here are a few of the most fun and quirkiest museums in Ireland.
1. Titanic Museum: Located in Belfast, this museum gives visitors an in-depth look into life on the Titanic built in Ireland.
2. GAA Museum: Learn all about Irish sports at this great museum located in Dublin.
3. National Museum of Ireland: There are a few branches of this historic museum right in Dublin, and most of them are free to visit.
4. Dublin Writers Museum: Take the time to learn about the iconic literature and authors who lived in Ireland throughout the years.
5. National Leprechaun Museum of Ireland: This quirky museum will teach you all about Ireland's history with leprechauns.
15. Visit the Skellig Islands
The Skellig Islands are two gorgeous islands located off of the coast of southwestern Ireland. Two islands make them up: Skellig Michael and Little Skelling. They are most well-known for being featured in the iconic Star Wars films, so they are visiting famously by film buffs everywhere.
Similar to the Aran Islands, the easiest way to get to the Skellig Islands is by boat. The only spot to get on a ferry to visit the Skellig Islands is from Portmagee. Make sure you purchase your tickets and plan your day ahead of time because this is one of the most popular spots to visit in Ireland.
Best Spots to Explore on the Skellig Islands
Here are a few of the must-see spots on the Skellig Islands.
1. The Skellig Experience Visitor Centre: Learn all about the islands at this great introductory spot for first-time visitors to the islands.
2. St. Finonan's Monastery: Take a step back in history at this monastery located on Skellig Michael.
3. Skellig Lighthouse: This iconic lighthouse is one of Ireland's landmarks that offers great views of the nearby coast.
☞ SEE MORE: Guide to Visiting The Magical Skellig Islands
16. Watch Riverdance
Riverdance is a popular dancing show in theatres throughout Ireland. The dance is to traditional Irish music, so this is one of the best ways to get introduced to the historic theatrical part of Ireland. It dates back to 1995 and has been thriving ever since.
The number of performers during a Riverdance can vary drastically. Sometimes there are as few as 15 while other times you may attend a performance with over 100! Riverdance is often mixed up with Irish dancing, but the main difference lies where you place your arms.
Best Places to Watch Riverdancing in Ireland
Here are a few of the best spots to see Riverdancing in the country.
1. The Gaiety Theater: This is the most popular spot to see Riverdancing in the country, located in Dublin.
2. Trinity College Dublin: Oftentimes, you can see Riverdance at the local universities in the cities.
3. Jameson Distillery: The Jameson Distillery occasionally puts on Riverdance shows for visitors.
17. Learn About Whiskey and Guinness
When visiting Ireland, it's worth it to take the time to learn more about the country's iconic beverages. There are many distilleries and breweries throughout the country, so there truly is no shortage.
While many of the best places to learn about whiskey and Guinness in the country are in Dublin, there are also a few scattered throughout the rest of the country.
Book your tickets ahead of time (especially for the Guinness Storehouse) because there are normally timed entry tickets.
Best Places to Learn about Whiskey and Guinness in Ireland
Here are the best places to learn more about Ireland's iconic beverages in Ireland.
1. Jameson Distillery: The Jameson Distillery is the most popular Irish whiskey distillery in the country, located in Dublin.
2. Guinness Storehouse: There's truly no better spot in the country to learn about Guinness than at the very place where the 1,000-year lease was signed.
3. Dingle Distillery: Visit Western Ireland and learn all about whiskey in Dingle.
18. Live The City Life / A City Break
While Ireland is home to so many amazing towns and villages, it's worth it also to take the time and visit the cities. Ireland's cities are filled with tons of fun activities, and each city is different. For instance, Cork is known for its food, while Dublin is known for its literary history!
The cities can be a bit expensive to stay in, something to keep in mind when planning your trip to Ireland.
However, many of the cities in Ireland have great public transportation systems, so there's no need to stay smack in the middle of the city if you don't want to. The suburbs are just as great and maybe quieter.
Best Cities to Visit in Ireland
Here are the must-visit cities in Ireland.
1. Dublin: As the capital city, Dublin is an absolute must-visit no matter where your final destination may be.
2. Galway: Try the best fish in the whole country in the cultural capital of Ireland. Spend a weekend in Galway, or longer. See also: best things to do in Galway.
3. Cork: Known as Ireland's foodie city, your mouth will be drooling at every restaurant here.
4. Belfast: Learn about the country's history with the Titanic in Belfast.
19. Try Afternoon Tea
While you may think that the United Kingdom is most well-known for afternoon tea, you can still try it in many places throughout Ireland! This is a great time to unwind and converse with friends, both new and old while travelling in Ireland.
Many afternoon tea places in Ireland may be a bit expensive, but just know that you do normally get to take home whatever food is left. Plan on spending at least a few hours in afternoon tea too, because it's meant to be a relaxing activity in Ireland.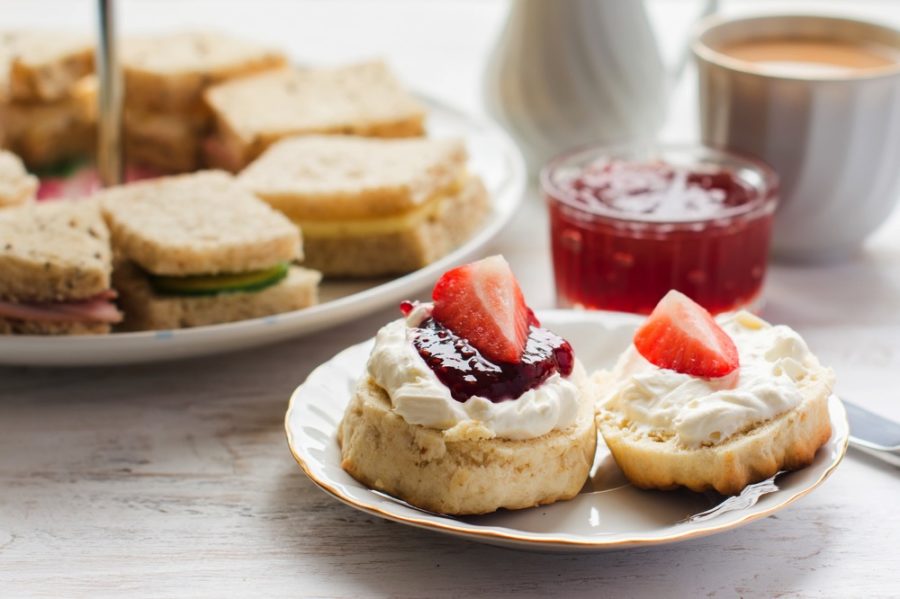 Best Places to Attend Afternoon Tea in Ireland
Here are the best spots in the country to try afternoon tea.
1. Trinity City Hotel: Located in Dublin, try your afternoon tea at the top of a vintage double-decker bus.
2. Lady Fitzgerald Afternoon Tea: This great afternoon tea is located at Castlemartyr Resort in Co. Cork where you get to use vintage Vera Wang china!
3. Fusion Tea: Attend an afternoon tea in the 12th-century Clontarf Castle.
☞ SEE ALSO: 10 Luxurious Afternoon Tea Experiences in Ireland
20. Chase Waterfalls
Because Ireland's landscapes are so iconic, there are many great spots to find waterfalls throughout the country, believe it or not! Many of the greatest waterfalls are even located in the national parks that you won't want to miss out on in Ireland, either.
Waterfalls are one of the most unique things to see in Ireland. If you would like to see some of the waterfalls in Ireland, be sure to have access to a car or go on a tour because they aren't normally easily reached by public transportation, unfortunately.
Best Waterfalls in Ireland
Here are the best waterfalls to try to see during your trip to Ireland.
1. Torc Waterfall: This is the longest waterfall in the country and is located directly inside Killarney National Park near Muckross House!
2. Glenevin Waterfall: Walk along an easy walking trail and end up at one of the most gorgeous waterfalls in the country.
3. Glencar Waterfall: See the very waterfall that inspired W.B. Yeats' "The Stolen Child" poem.
21. Thump Your Feet to Trad Music
Ireland is known for its iconic trad music that you can experience in many different areas throughout the country. You may even be lucky enough to hear it on the street by street performers, such as on Grafton Street in Dublin.
The term "trad music" is short for "traditional music" and refers to the traditional Irish folk music that has been played in Ireland for years. It essentially dates back to the 18th century and is often seen by both locals and tourists alike throughout the country.
Best Places to Hear Trad Music in Ireland
Here are some of the best spots to hear trad music in the country.
1. The Crane Bar: This bar transforms every night into a fun spot to thump your feet and dance to trad music.
2. Murray's Bar: Located on an island, this fun bar hosts trad music sessions hosted by island locals.
3. The Corner House: County Cork's very own trad music house has sessions every Monday and Wednesday.
22. Sleep In Funky Accommodation
When travelling, one of the best and most memorable experiences can be where you sleep every night. Ireland just so happens to be home to some exciting and funky accommodations that you're sure to never forget after travelling, and most of them are on Airbnb!
Whether you want to feel like royalty and spend the night at a castle or be out by the water and spend a night in a lighthouse, you'll be sure to find quirky accommodation in this country.
Keep in mind that these quirky accommodations tend to be booked, so plan your trip out well in advance and book ASAP!
Best Funky Accommodations in Ireland
Here are a few of the best funky accommodations in Ireland.
1. Private Cottage on a Beach: Stay at this gorgeous cottage on the beach where visitors report often seeing seals!
2. Cuckoo Wood Hexagon: Spend the night in a tiny hexagonal hut out in a forest for a real unique stay.
3. Blackhead Lighthouse: Relax out near the ocean by spending the night in a lighthouse.
4. Clontarf Castle: Stay right outside of Dublin city in this 11th-century castle with its own extensive gardens.
23. Visit An Irish Town
While the cities in Ireland are absolutely worth exploring and tend to be very touristic, it's also worth it to take the time to adventure to the more authentic Irish towns.
By visiting the smaller towns, you can better look into small-town Irish life and maybe even mingle with locals.
It's easiest to get to many of Ireland's small towns by car, as it's mostly only the cities that are well-connected by the DART and bus systems. If you visit a small town, be sure to stay in a bed and breakfast for a more local experience rather than a large hotel.
Best Irish Towns to Visit
Here are the must-visit Irish towns!
1. Howth: This fishing town is located just north of Dublin and is right along the coast.
2. Bray: Known as the hometown of famous singer Hozier, Bray is also right on the coast and is known for its great seafood. Learn about the 15 best things to do in Bray.
3. Carlingford: Visit the Cooley Peninsula and explore 12th-century castles in Carlingford.
4. Kenmare: Kenmare is often referred to as the "quintessential Irish town" because it's so quaint and peaceful.
☞ SEE ALSO: 15 Bet Seaside Towns in Ireland to Visit
24. Explore the Caves
Because Ireland has such beautiful natural formations throughout the country, there's no better adventure to take in the country than to a gorgeous cave. There is no shortage of caves in Ireland, but keep in mind that some might be a lot busier than others.
For a real treat, consider visiting the caves right in the morning at sunrise. This is the least busy time of day for most of Ireland's caves, and the view will be absolutely incredible.
Make sure to wear sturdy shoes when visiting the caves and come prepared with a flashlight.
Best Caves in Ireland
Here are the most interesting caves in Ireland to visit.
1. Pollnagollum-Poulelva: Explore the longest cave with interesting passageways in Co. Cork.
2. Cushendun Caves: Visit a Game of Thrones filming location at this gorgeous cave located on Northern Ireland's coast.
3. Murder Hole Beach Caves: This off-the-beaten-track cave system is right next to the beautiful Murder Hole Beach.
25. See The Historical Sites
Ireland is a very historical country in and of itself, so all visitors to the Emerald Isle should take at least a little time exploring the many different historical sites.
From ancient mountain trails with interesting legends to interesting tombs with ancient stories, there is definitely a historical site in Ireland that you'd be interested in exploring.
When visiting historical sites, keep in mind that many are free and don't require you to pay an admission price. Because they're free, they're also usually isn't someone watching them every second.
It's vital to be peaceful and respectful when visiting these sites so that they can be enjoyed for years to come.
Best Historic Sites in Ireland
Below are a few of the best historical sites in Ireland.
1. Newgrange: Newgrange is a passage tomb built during Ireland's Neolithic Period.
2. Hellfire Club: Visit the iconic Hellfire Club location, which dates back to the 18th century, by taking a quick and easy hike.
3. Grianan of Aileach: This 17th-foot hillfort is truly an architectural must-see dating back to the 6th century.
4. Giant's Causeway: Learn all about Finn McCool and Ireland's connection to Scotland at this site.

26. Do a Cliffside Walk
Ireland is home to so many amazing cliffs that are actually best explored by going on walks. Some of the cliff walks are extremely easy and simple and are great for all levels, while others may be a bit more difficult.
Keep in mind that a lot of the cliff walks in Ireland aren't for those who are scared of heights.
When planning for a cliff walk, be sure to pay close attention to the weather. It's not a great idea to go on a cliff walk in the rain, at night, or right after a day that it rained. You'll also want to pack snacks, layers, and a sturdy pair of shoes for your walk, similar to a hike.
Best Cliffside Walks in Ireland
Here are some of the must-do cliffside walks in Ireland.
1. Cliffs of Moher: There is a great trail that will bring you right along the coast of the iconic Cliffs of Moher.
2. Howth Cliff Walk: This underrated cliff walk in Howth's seaside town offers some of the most spectacular views of the coast.
3. Slieve League Cliff Walk: Walk along the Slieve League Cliffs with this gorgeous walking trail.
4. Bray Head Cliff Walk: Experience the beauty of Bray by walking along this great trail.
5. Doolin Cliff Walk: Hike from Doolin to the Cliffs Of Moher on this epic trail.
27. Join An Airbnb Experience
Joining in on an Airbnb Experience is one of the greatest ways to meet other travellers visiting Ireland and meet locals.
Many Airbnb Experiences are actually run by people who have lived in that very town or city their whole life, so it'll provide an interesting in-depth look into the way of life in Ireland.
There are truly experience options for all types of interests, including fashion, farming, history, and more.
Some experiences do have prerequisites depending on the type of experience it is, so ensure that you pay close attention to the description and requirements listed out before booking.
Best Airbnb Experiences in Ireland
Here are a few of the most interesting Airbnb Experiences you can have in Ireland.
1. Forge a silver ring: Learn how to forge your very own silver ring in Ireland with verified jewellers.
2. Bake Homemade Bread and Scones: Visit a local's house and learn how to bake traditional Irish bread.
3. Electric Off-Road and Bike and Hike Tour: Go on a fat-tire bike tour with locals along the Galtee Mountains near Cork City.
4. Seaweed & Abalone Farm Tasting Tour: Learn all about aquaculture and forge for seaweed along the rugged coastline.
28. Check Out The Lighthouses
Ireland's coastlines are home to some gorgeous lighthouses that you won't want to miss. As mentioned earlier, you can even spend the night in some of the lighthouses if you check Airbnb, which can be one of the most memorable experiences you have in Ireland!
Many lighthouses provide some of the best views that you can get of the Irish coastline. They are also all historical and provide a great way to step back in time. Be sure to go on a tour of a lighthouse if you have time!
Best Lighthouses in Ireland
Here are some of the best lighthouses to visit in Ireland.
1. Hook Head Lighthouse: This 115-foot lighthouse is the oldest operating lighthouse in the entire world.
2. Blackhead Lighthouse: While you can also spend the night here, the Blackhead Lighthouse is located right outside of the city of Belfast.
3. Clare Island Lighthouse: Located right on the cliffs, the Clare Island Lighthouse provides one of the country's moodiest yet beautiful scenes.
29. Cycle Around
If you are wondering what to do in Ireland, hop on a bike and cycle around! This is one of the best ways to get acquainted with a new city or town when you're travelling, and it's great for all ages if you know how to ride a bike.
While there are many different biking tours, you can also go on your own biking excursion on your own in one of the many parks or trails in Ireland. Be sure to do a quick internet search to find bike rental companies, because they are all over the country.
Best Bike Trails in Ireland
Here are a few of the best biking trails in the country.
1. Waterford Greenway: This beautiful rail-trail runs on for 46 km in Waterford.
2. Atlantic Way: Cycle part of the must-see Wild Atlantic Way for an unforgettable experience.
3. Castlewellan Mountain Bike Trails: Explore Northern Ireland by mountain bike for great fun.
30. Visit Game of Thrones Filming Locations
Though most people assume that all of Game of Thrones was filmed in Croatia, a good majority of it was actually filmed right in Ireland and Northern Ireland!
Take advantage of your trip to the Emerald Isle by visiting some of the iconic Game of Thrones filming locations throughout the countries.
While filming in Northern Ireland, Game of Thrones enlisted only locals' help to be extras in the show to employ more of the country.
This was part of a deal that the show made with the country, and you'll find that a lot of the locals you meet in Northern Ireland will say that they know at least one person who has been part of the show as an extra!
Best Game of Thrones Filming Locations in Ireland
Below are a few of the best filming locations to see in the country.
1. The Dark Hedges: This iconic location served as the King's Road in Game of Thrones.
2. Cushendun Caves: The caves were featured in season 2 of Game of Thrones.
3. Castle Ward: Visit the location of Winterfell in Northern Ireland!
4. Downhill Strand: Downhill Strand is the location of Dragonstone in season 2.
☞ SEE ALSO: Game Of Thrones Filming Locations in Northern Ireland
Now you know the best things to do in Ireland!
While this list covered many different interests and age groups, there are still tons of more fun things to do in the country. The key to doing as many things on this list as possible during your trip is researching and planning!